Homepage (@nathanmars) Less about me, more about YOU and STEEM DApps
The Bigger Picture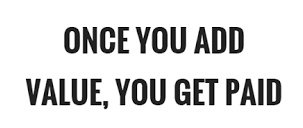 Why ?
I invested my time, money and energy with Steem because I truly believe that I can add value to your life.
You ?
Do good and good come to you ( If good doesn't come to you @nathanmars support may be not immediately )
The more value you add to others through Steem DApps the more contribution you'll get it from me.
Please add a steemit homepage, so that I know what kind of person you're and what you're trying to do here.
Your Steemit Blog ?
I usually check how much steem power you've on your wallet to see if you believe in STEEM
I usually check if you're creating DTube or Dlive videos to see if you really exist
I usually check if you're using upvoting bots unnecessarily
I usually check to see if you're commenting on others posts
I usually check if you're upvoting post that add value to you
What I'm planning to DO for DApps ?
Will be delegating my own Steem Power (So far delegated 10k SP each to DTube and DLive )
Will be supporting DApps community building
Will be promoting DApps
Supporting the DApps contributors
What I'm planning to do to you ?
will be delegating my own Steem Power ( So far Delegated 22 individual Steemians 777SP each)
will be resteeming your posts ( So far resteeming more than 10 posts a day )
will be upvoting your posts and your comments
will be encourage you to make mistakes and try new things
will be motivating you to be yourself and connect with like minded people
Hope to make you as Digital Nomad like myself, so you can travel anywhere and work whenever and be your own boss and live your life the way you want to
Me ?
I just don't know how I will be able to add value others through STEEM Blockchain. My determined mind and long term thinking will guide me. Also I my intention is the same as the universe's intention, so I've no doubt that universe will provide me all the tools and the energy
I'm kind of person, who can't recommend something to someone else before I tried myself first and get value out of it.
My life dramatically changed because of AirBnb, Uber and Bitcoin. I recommended it to many and only some did took action and even few take advantage from it and change their life.
I believe this world has has unlimited opportunities and everyone has different belief system and
everyone is on their own life journey. If I could add value to few people's life being a fulltime steemian then I'll be very happy.
I wanted to promote steem to new people and also wanted to show people are already here with steem is what is possible. So I'm documenting my proccess of my steem activities and sharing bit about myself. Sometimes I feel like steemit is my new girlfriend because.. Because I can just be myself and I truly believe that Social media should reflect who we really are.
https://www.pinterest.co.uk/nathanmars7/
https://twitter.com/NathanMars7
https://www.instagram.com/nathanmars7/
Discord nathanmars#2708 ( Please note I'm new to Discord)
Telegram @nathanmars (+44791003594)
WhatsApp (+447901003594)
Even though I'm sharing my personal contact details here you must first engage with me here on Steemit comment section. Please respect my time and ever since I started my steemit journey it's kind of took away all the time I used to have for myself. I take this is as a challenge and will find time to enjoy steem more and more as well as enjoy other activities I love.