Lease Steem Power with Minnowbooster | Break down for the everyday user | MVD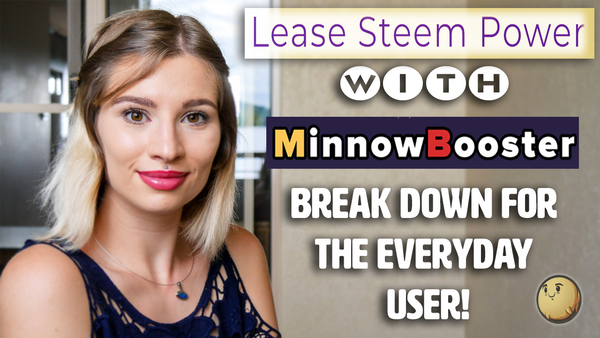 Youtube Video Click Here
This is my second video about MinnowBooster. It is all about how you can lease Steem Power and how you can delegate Steem Power to other people, friends, etc. A specific step by step tutorial with all the details you need.
It has many benefits, and I'll break it down for the everyday user.
If you have any questions, please write it in the comments below.
Enjoy Watching.
Minnowbooster website link
https://www.minnowbooster.net/
Exceptional Communities on Steem
Exceptional Services an Dapps On Steem
Join The Ecological Movement Become a Part Of