Ethereum Updates And There Levels
Ethereum is continuously going to upward trend and from the H4 chart analysis it is quite clear that the after breaking a solid support at at $142 .
Major details:
major resistance level at $178.
major support level at $145.
According to different site news we are know getting a positive news that hard fork is upgrading of Eth and it will have a very positive news for every one o keep some Eth for the short term investment and the price will go up with a bull that will be expected till $172 it must be going in this month.
The main thing in buying any crypto currency you should know about their upcoming updates so if there is some positive thing like upgrading is going to be done you should know that it will be good for the coin!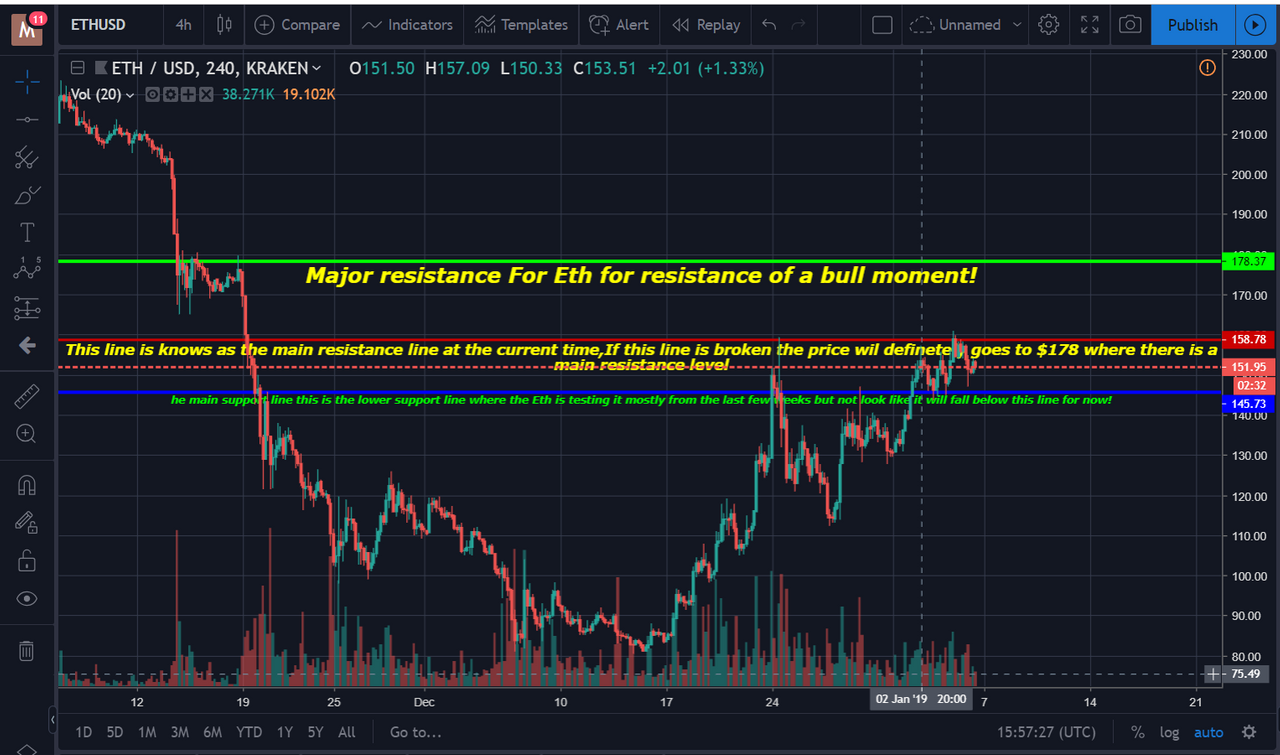 Disclaimer:
This is for the entertainment for the trading and not a 100% sure trading tips. We are not forcing you to follow our rules and out trading tips all loss will be your and profit too .please try to learn the trading with us and try to follow different pairs. You have to keep in mind that this trading is for taking a small profit for a short term of trading we cannot placed a long term trading on the cryptocurrency as the volatility is very high on the crypto market so we will try trade in short terms only.