Quick Trip Update: Brno - Vienna - Bratislava: Under snow, rain and mud!
Hoooooorray readers! This will be a quick series to update during the cycling - A lot has happened!
---
Warning: This is a story-telling post, no pretty pictures but guarantee crazyness. Stay tuned because the awesome stuff is coming!
---
Current Position: Maribor in Slovenia.
It hasn't been easy, but the Gods won't take us down on this tough winter that is just beginning - I'm back, and strong!
Under heavy rains while leaving Brno in Czech Republic, the progress towards Austria required concentration, and most importantly, determination. If now I'm writting this report from a cozy bedroom in Slovenia, it's because on the past days I lived on the edge of insanity, which slowly became happiness while the sun decided to gift me with the blue sky again.
The last time I wrote a quick report I was in Bratislava, Slovakia, where I lived for a few days to regain the energies and interact with other like minded people, something that is always good after days of fighting the elements on the road. I never told you the struggle between Brno and Bratislava, did I?
Well, from that period I don't have any beautiful photos nor videos. I didn't even plan to write about it. However, if you don't mind a bit of story-telling and crazyness, I'll tell you what happened during this tough period.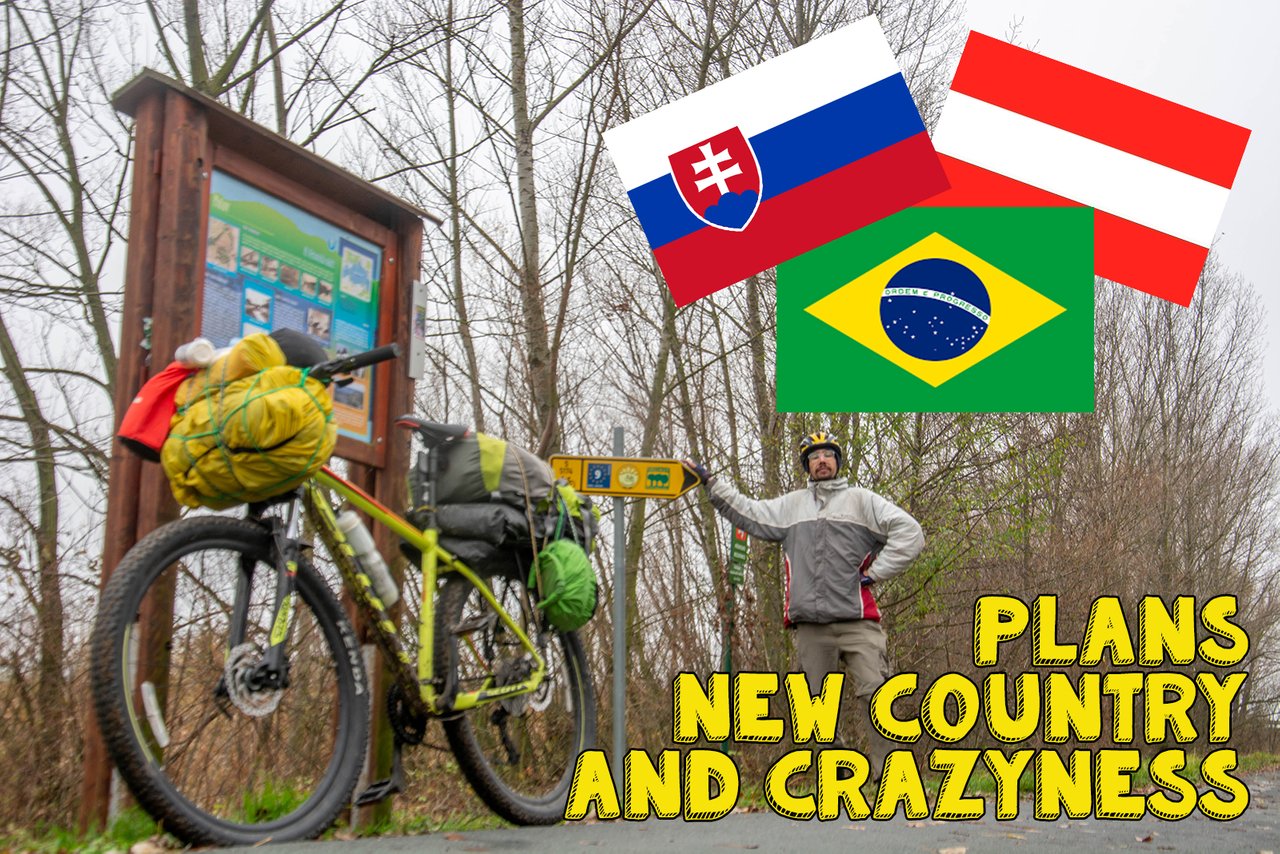 ---
Brno to Vienna: Day 1
The rain was on and off, the sky gray and each village looked a bit depressing. I could've easly cycled naked through them without anyone even knowing about my existence. Stopping meant freezing, keeping the pace meant starvation. All my gear was wet, humid and somehow muddy, but I kept on going with Vienna in mind. I never reached that day.
At some point near the border of Czech Republic and Austria the EuroVelo 9 goes sideways west to east before entering Austria; at this point I was completely wet and so tired that I simply skipped all signs and wishes to take a photo on the border - I just entered straight into Austria and made my own way south. Exhausted? Determined? I don't know, but I cut fields like crazy on an attempt to find a warm shower.
With the day light slowly fading away on the horizon I found myself in the rainy city of Milstelbach. I knew I wouldn't get to Vienna and I also knew that I wouldn't find a hidden forest to camp. Couchsurfing - I thought. I reached my pocket just to find a dead cellphone! Why now? It's always when we most need it. Time was passing, light had long gone and rain was not giving a break when I finally found a plug and managed to find a miraculous couch from an awesome guy who not only gave me access to his flat, but also picked me up with his van after I gave up on trying to move. Safe! I was safe, warm and sharing a pizza! Was it that simple? Of course not!
On the way to his house on a nearby village, I got lost into the darkness when google maps sent me through a faster route. Throughout my attempt to conquer this route I found myself pushing the bicycle uphill on a muddy path until both my feet slipped and I fell on my side making a beautiful sploch sound. Goddammit! Fuuuuck! Fuck rain, fuck mud, fuck this hill! - I was shouting into the dark field. I was defeated.
Brno to Vienna: Day 2
The day before, Johannes offered to give me a ride to Vienna. The guy had a meeting to attend early in the morning and his van was big enough to fit my fully loaded bike. Call it cheating, I call it opportunity! Once you are wet and camping for three days you won't refuse such a chance.
Cutting story short, the first snow dropped that morning, my first day in Vienna and already snowing. With no energy to find my way in such a big city, I just headed to the train station. If it is to go crazy, at least I'll go crazy in a city I don't know yet. - I thought. That's how I picked the cheappest train to Bratislava, cheating the bicycle journey once more, but for a good reason. I wouldn't follow the EuroVelo 9 in Austria anymore, instead I'd follow the EuroVelo 13 going over the boarder of Austria and Hungary. There, things got even worse, but we'll get to that point eventually after I release the post about the visit in Bratislava. Stay with me!
I'm sorry for the now so beautiful post, but I just wanted to say that I'm safe and preparing some awesome content to come! Are you enjoying?
If you liked this post, please, consider leaving your upvote for a hot coffee.
~Love ya all,

---
Disclaimer:  The author of this post is a convict broke backpacker, who has travelled more than 10.000 km hitchhiking. Following him may cause severe problems of wanderlust and inquietud. You've been warned.
---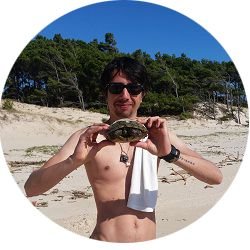 I'm Arthur. I blog about Adventure Stories, Brazil, Travel, Camping & Life Experiences.
Follow me to stay tuned for more craziness and tips.
You may also want to read:
[Blog #47] Visiting Olomouc | Czech Republic | Photography
[vlog #23] Bike Vlog on the Road | Oświęcim to Ostrava | Trails and Nature
[Blog #46] Revisiting Kraków | Thoughts | Photography
[vlog #22] Bike Vlog in Oświęcim | Helping Strangers | Union
CO-FOUNDER AND CURATOR ON:

A PROUD MEMBER OF: