[Blog #47] Visiting Olomouc | Czech Republic | Photography
Heeeyho Readers! A walk through the old and narrow streets of Olomouc in Czech Republic.
---
After leaving Ostrava in Czech Republic, the EuroVelo 4 would lead me towards Brno, a few kilometers away from my position at the time. Problem was that I'd need to go south to then go back north for a brief period of time, costing me time and energy, two aspects that are precious when you are travelling by bicycle. A strategic change of plans would be needed.
Instead of following the EuroVelo 4 I decided to make my own route to Olomouc and from there join the Eurovelo 9, which I would join anyway in Brno. It was the best decision I could have made because I needed to clear the backlog on the Steem chain and get ready for a few more days of wild camping, plus the city has such a great vibe. That's what you'll see in this collection of photos.
. . .
Olomouc - All the roads lead to Rome
This is not Rome, nor it's close to Italy, but Olomouc has history dating back to the Roman empire. Also known as Mount Julius, the lands below what is now Olomouc, hide what once was a fort founded by the Romans during the Imperial period. Either if it's true or not, is still to be studied and discovered.
The city today is composed of many layers of history translated into its architecture; modern mixes with old, color mixes with opaque. I found it hard to photograph here due to the sheer amount of information on the streets.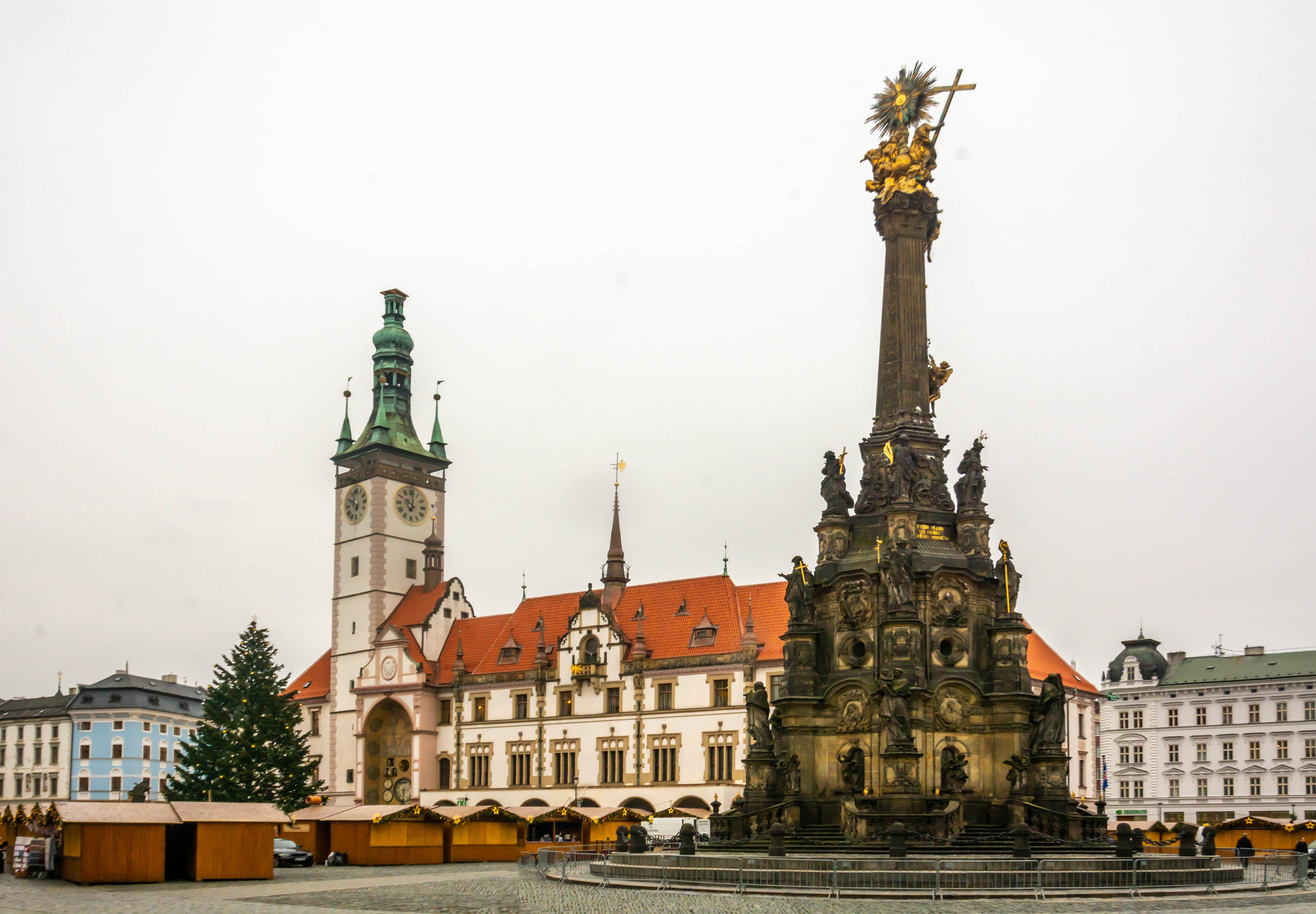 Main square being prepared for Christmas;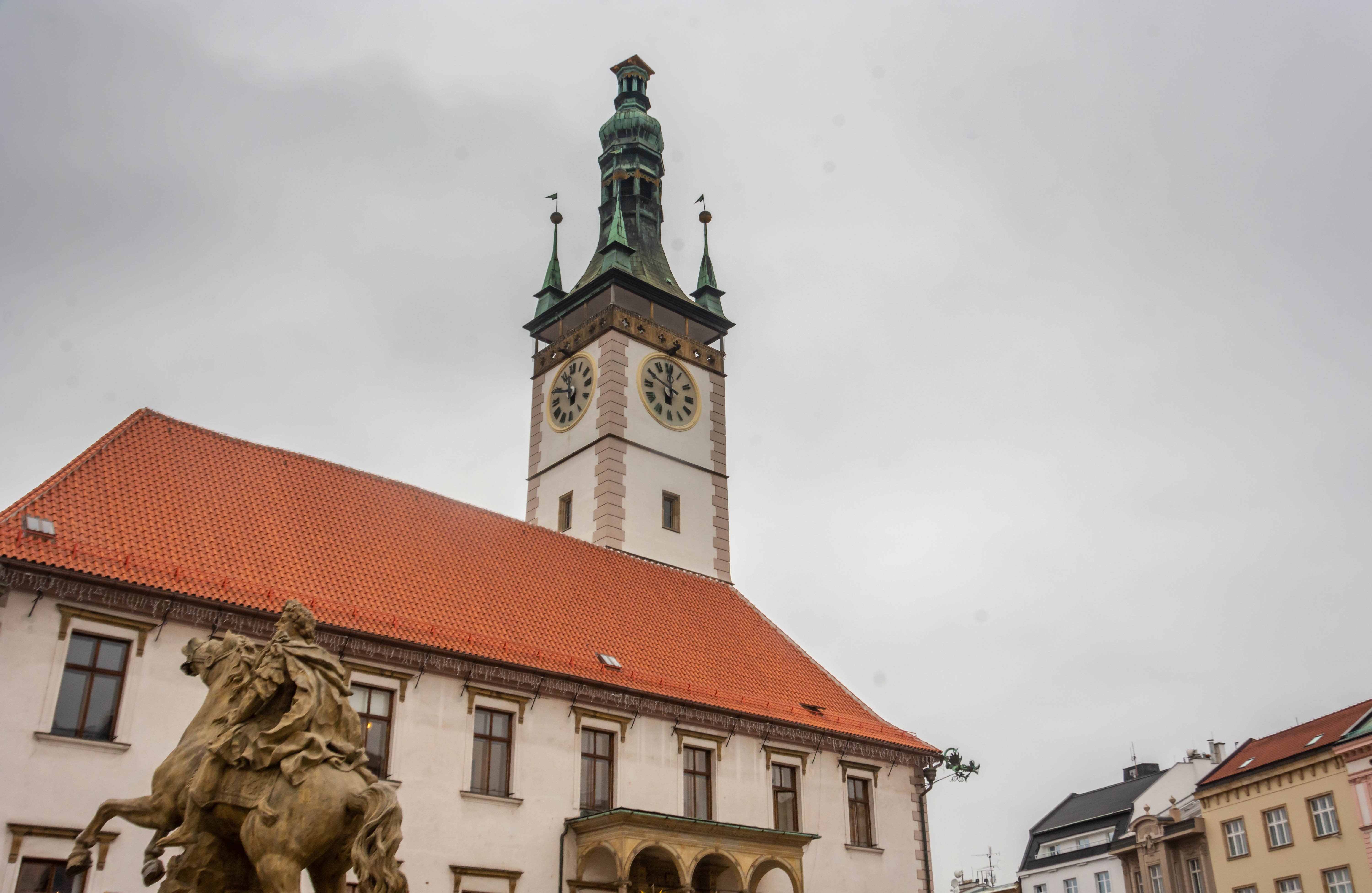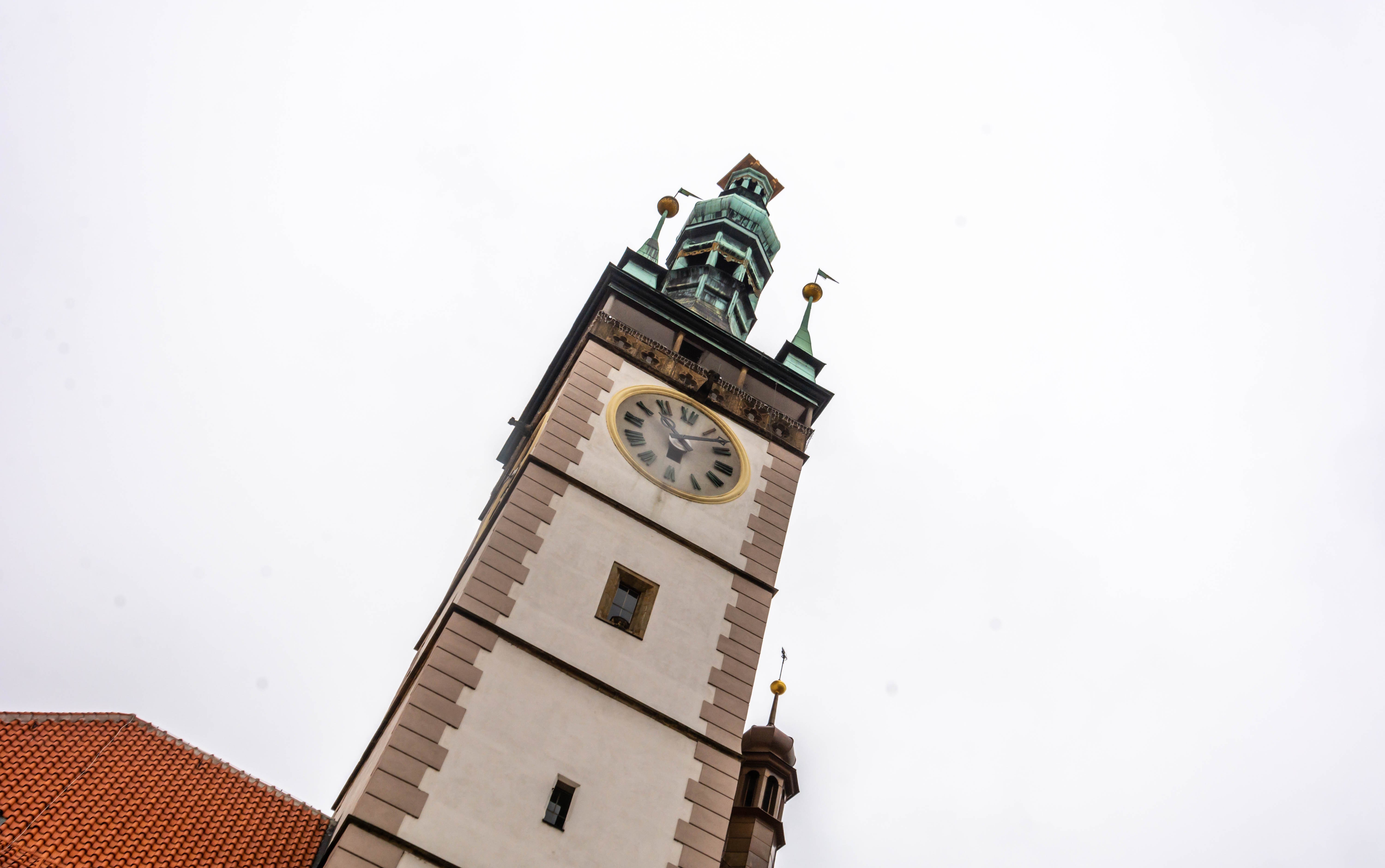 ---
Colorful Narrow Streets
One of the lovely parts about Olomouc is for sure the streets, especially if you have time and like to walk. It's easy to find yourself blocks away from your objective if you decide to jump into the narrow streets in search for new undiscovered areas.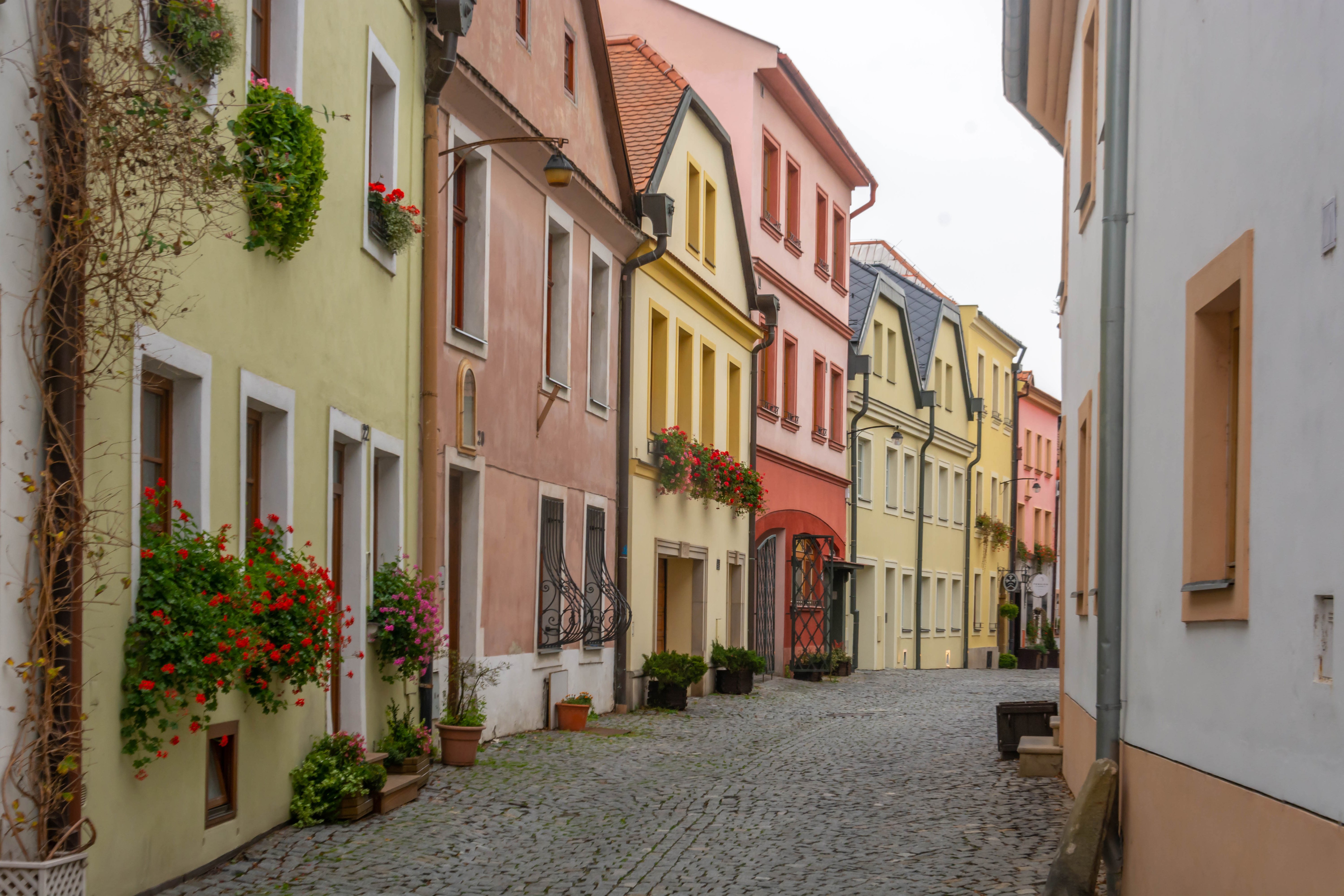 But you'll see clock towers everywhere peaking above the houses, with the clocks still working after countless hours on their mechanisms - at least you won't miss the time for lunch. It feels like every street leads to an amazing background with some imponent architectural wonder, it's never boring to turn a corner.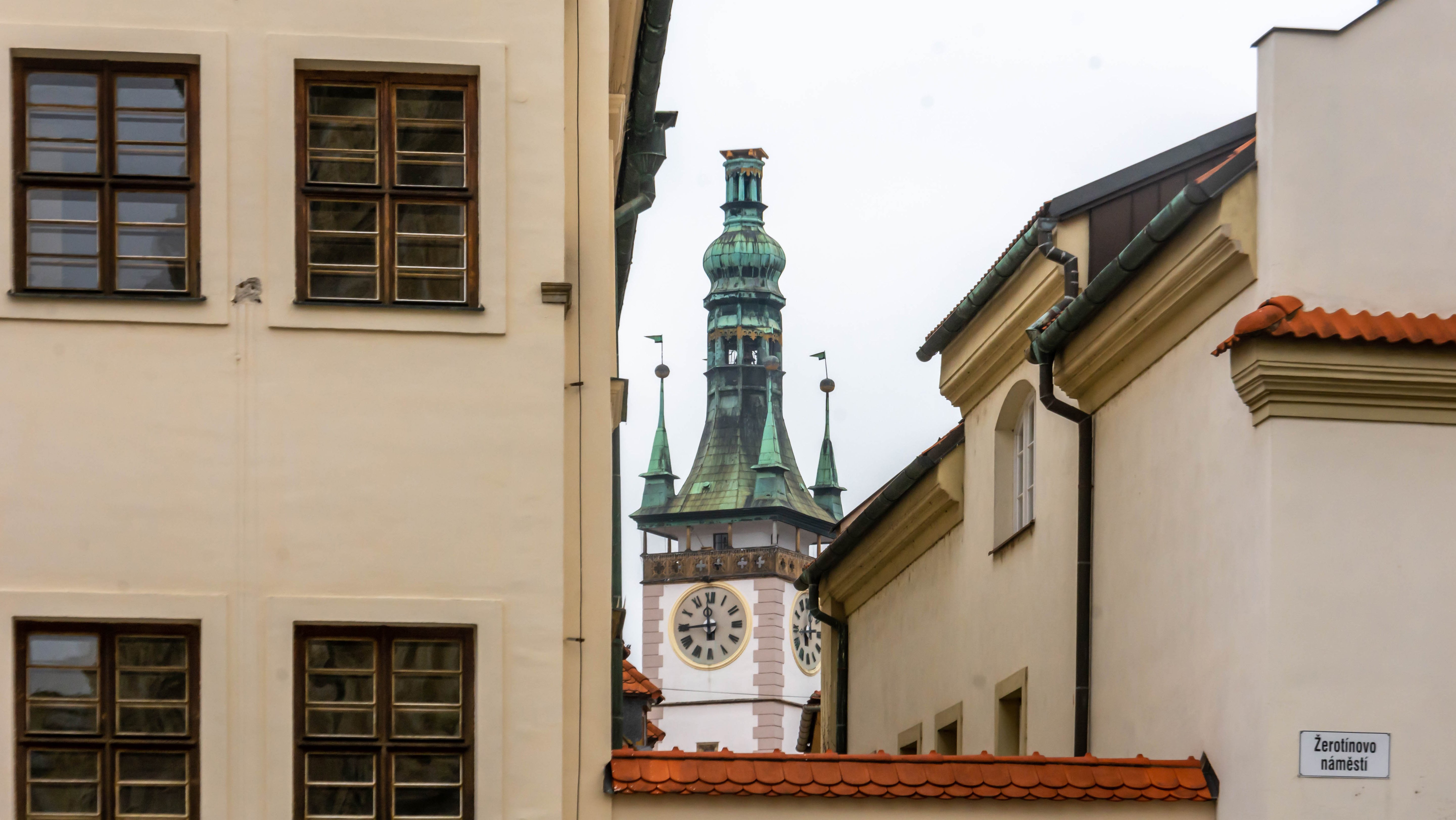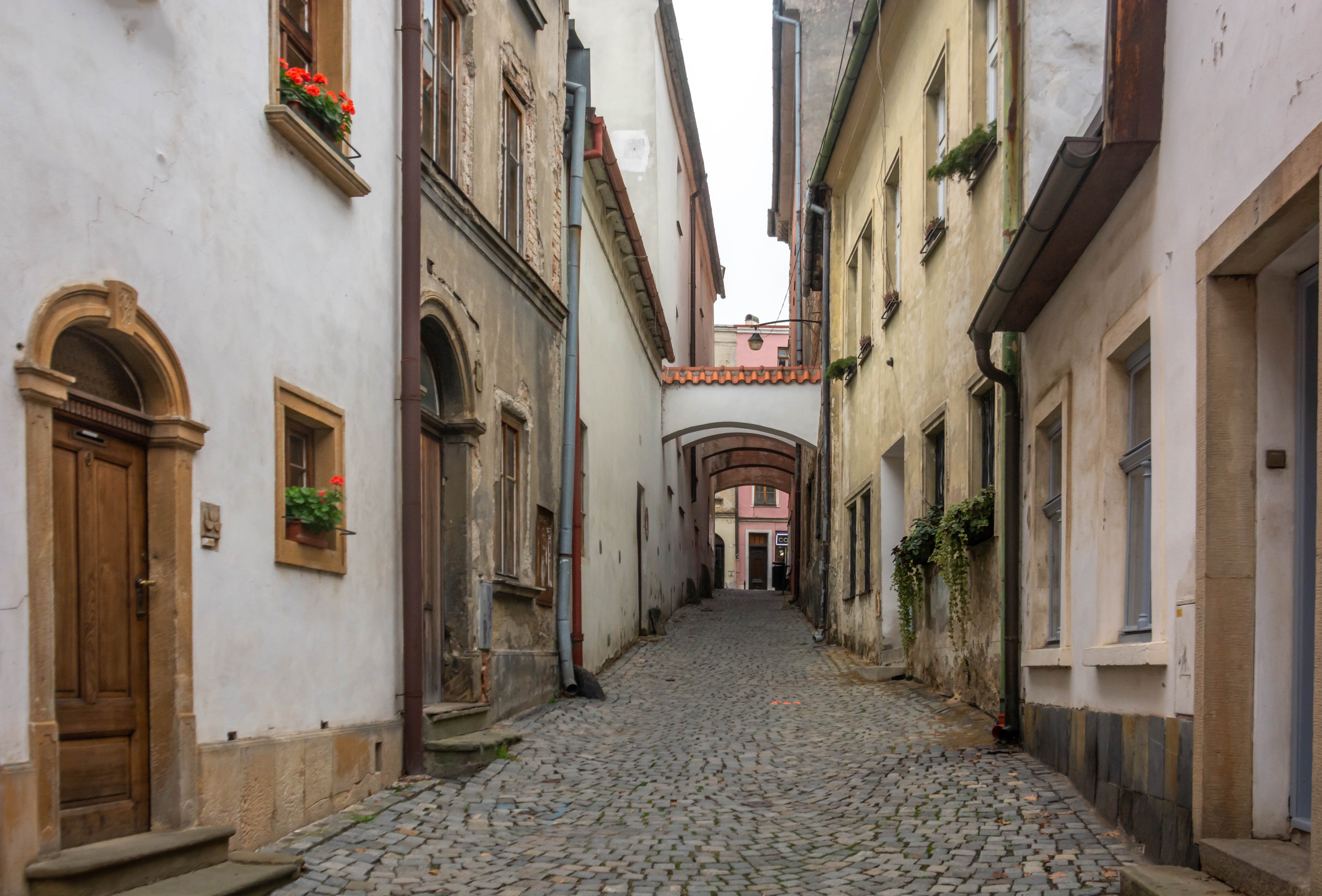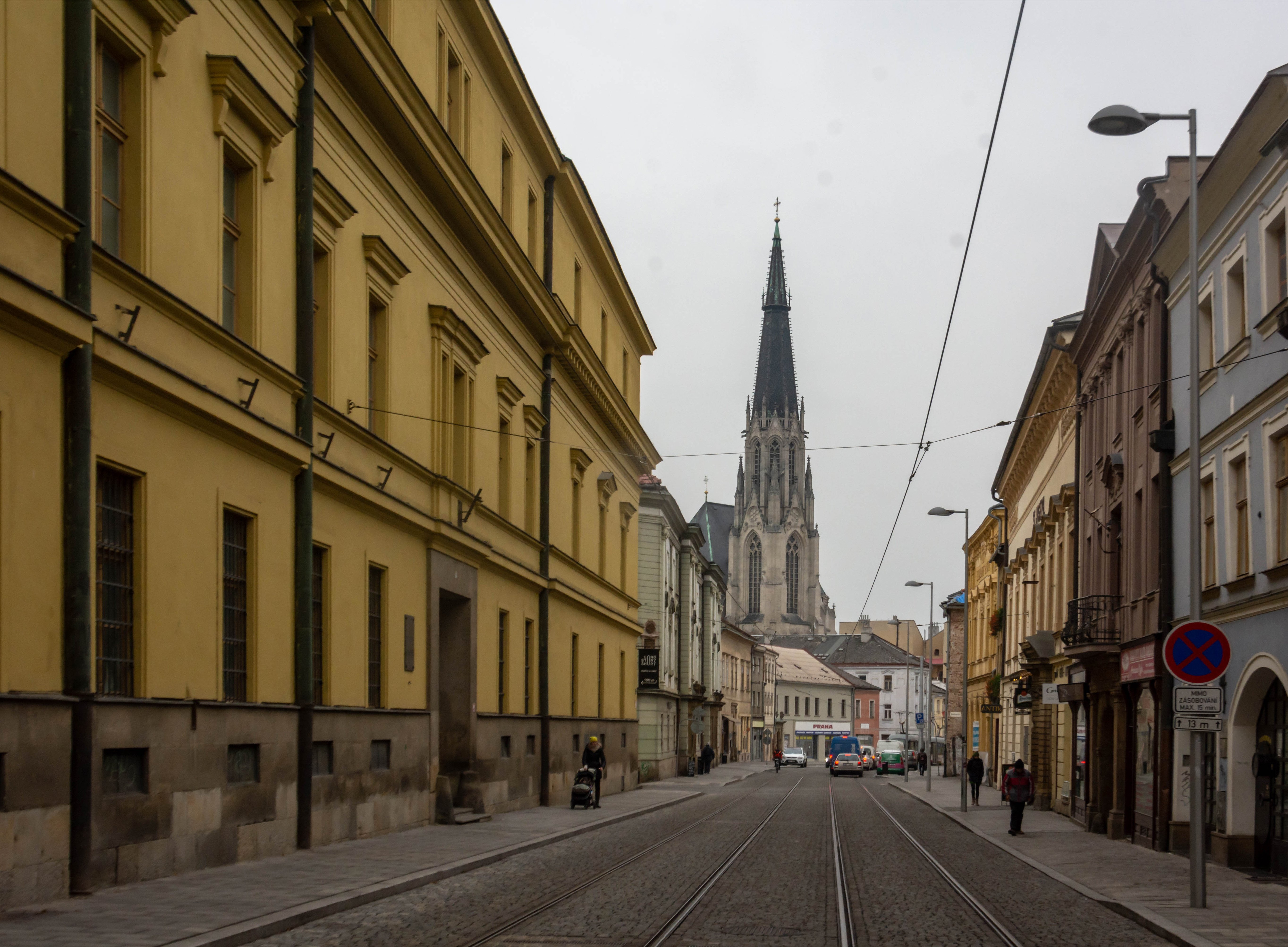 ---
Architectural Wonders
I find it dificult to translate into photographs what I'm seeing. Either the buildings are way to big to fit into the frame, or they are to complex to focus. The Cathedrals are one example of archtectural deeds that are simply way too difficult to absorb.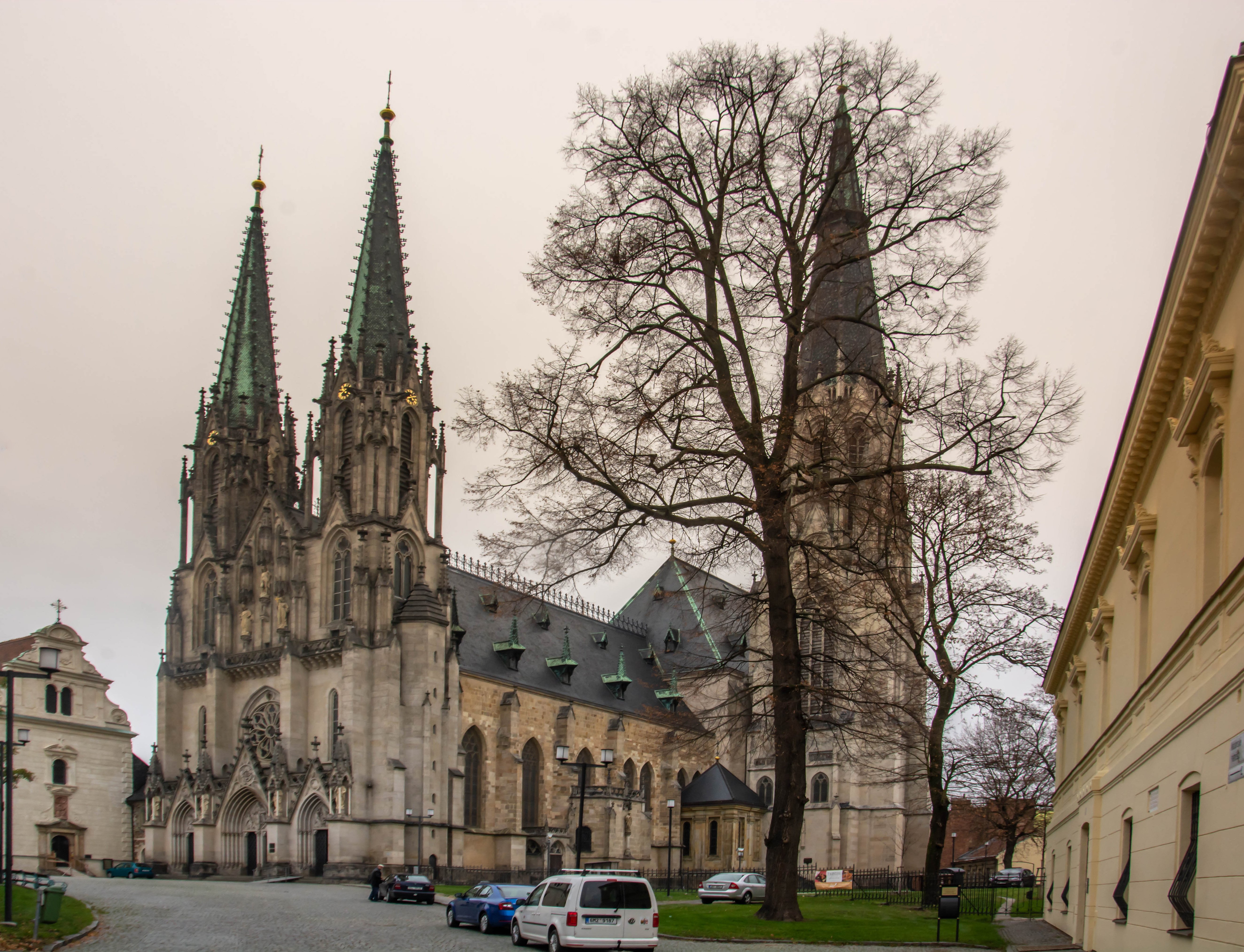 ---
Castles, Invasions and Assassinations
As most of the cities with Medievel history, Olomouc still has its old fortification walls, that's where I finished my walk along a small river. There are stone stairs to go up and down, cutting through narrow streets and alleys. Can you imagine assassins plotting the king's assassination on those dark streets back in the days?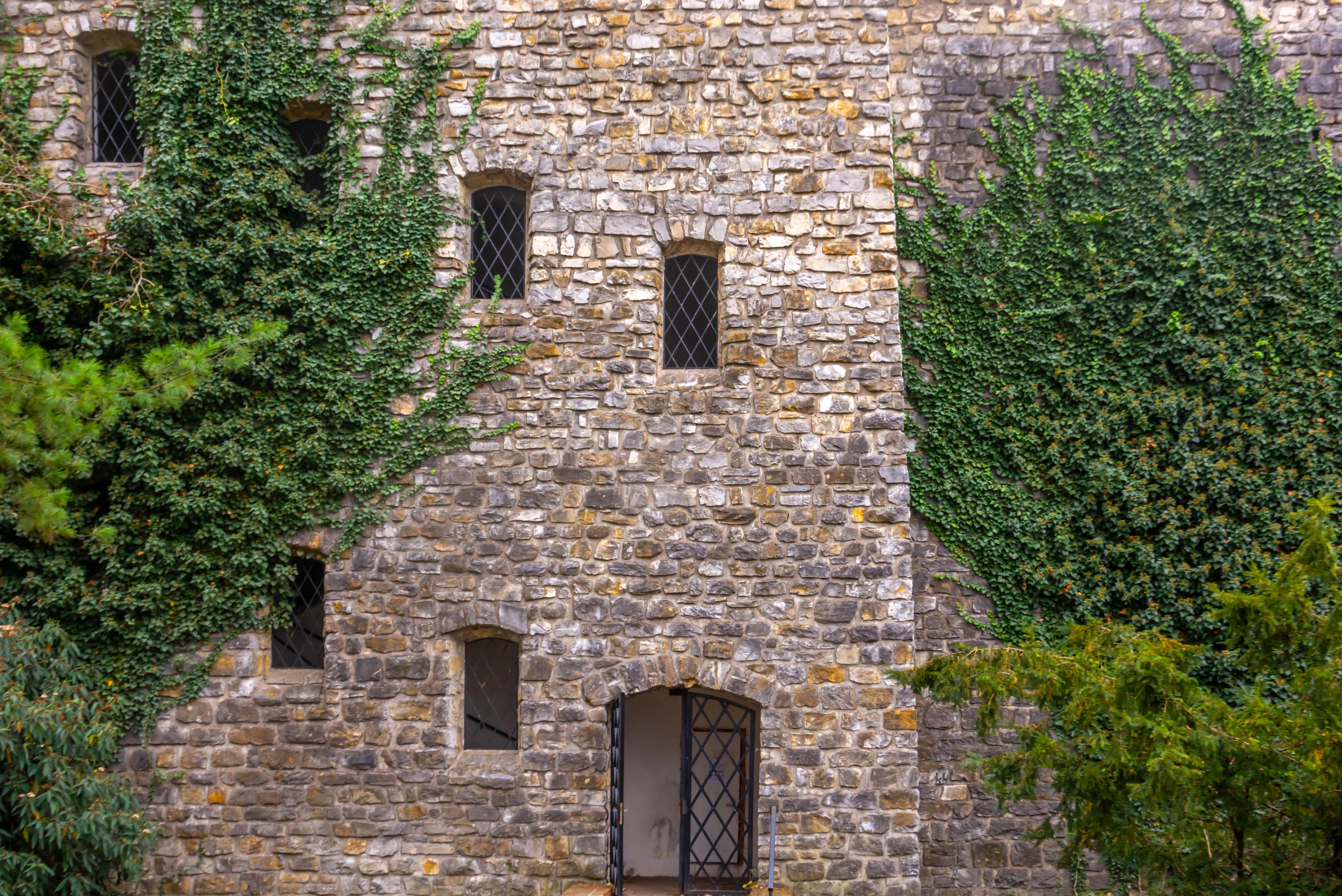 . . .
Tomorrow I leave this amazing ancient city with the hope to one day come back. The road guides us to Brno and then to Austria. The days here were cold, gray and a bit snowy - what by any means made the city less interesting.
Even though I'm a nature lover, I have to admit that the cozy Poet's Corner Hostel almost got me and made me forget about cycling. It'll be for sure difficult to wake up early in the morning to go back to the saddle and subsequently to my tent. But that's how it is... we have to freeze to enjoy warmth, we have to stay without a shower to enjoy a hot shower. This mix between wild camping and hostel is what keeps me going.
---
Did you enjoy this collection of photos? Would you like to see more?
If you liked this post, please, consider leaving your upvote for a hot coffee.
~Love ya all,

---
Disclaimer:  The author of this post is a convict broke backpacker, who has travelled more than 10.000 km hitchhiking. Following him may cause severe problems of wanderlust and inquietud. You've been warned.
---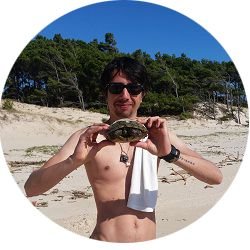 I'm Arthur. I blog about Adventure Stories, Brazil, Travel, Camping & Life Experiences.
Follow me to stay tuned for more craziness and tips.
You may also want to read:
[vlog #23] Bike Vlog on the Road | Oświęcim to Ostrava | Trails and Nature
[Blog #46] Revisiting Kraków | Thoughts | Photography
[vlog #22] Bike Vlog in Oświęcim | Helping Strangers | Union
Quick Trip Update: We made it to Czech Republic!
CO-FOUNDER AND CURATOR ON:

A PROUD MEMBER OF:


[//]:# (!steemitworldmap 49.589290 lat 17.262026 long Bicycle Touring in Olomouc - Europe Winter d3scr)