Full Hearts :: Garden Abundance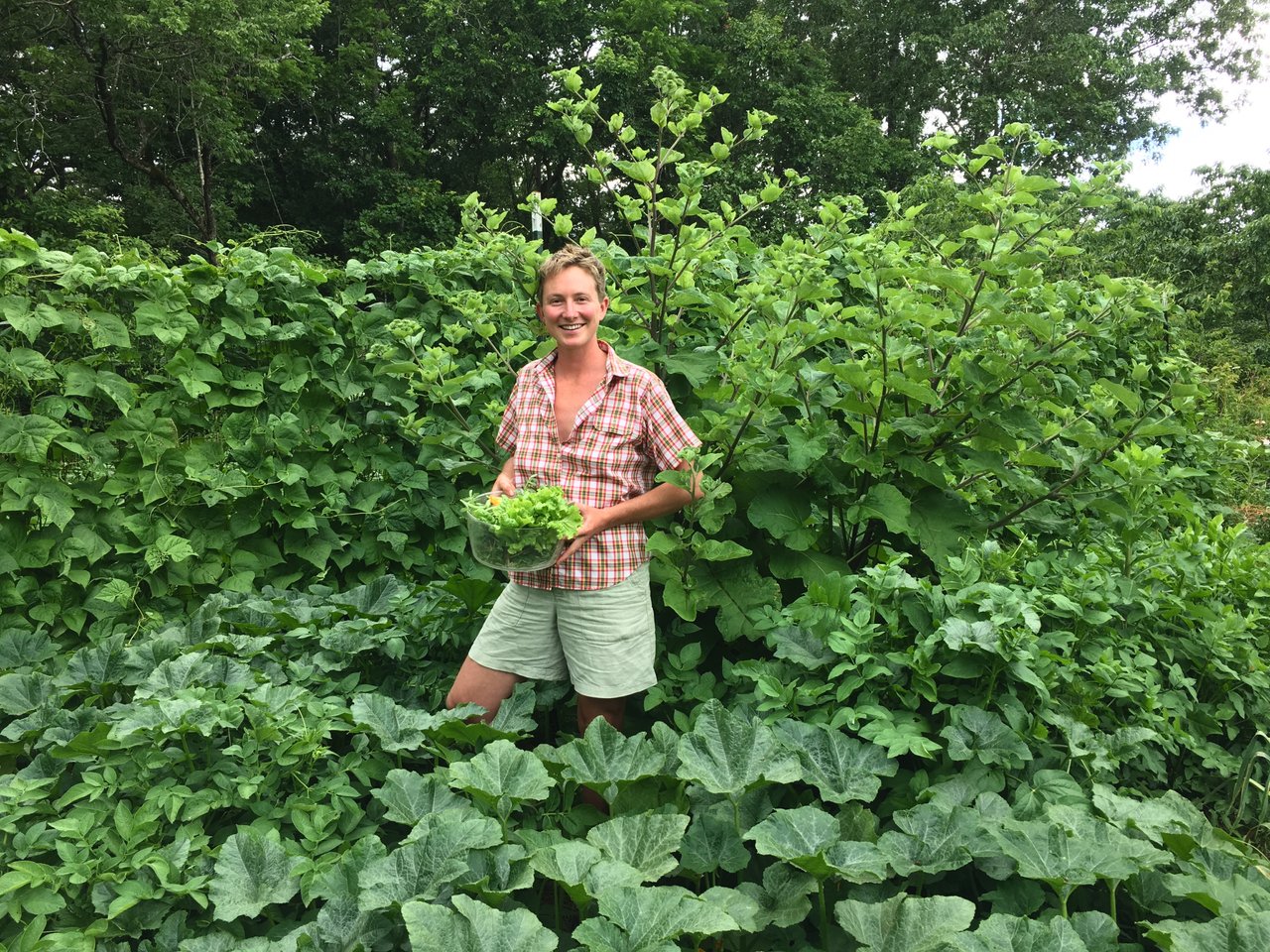 There are times in life when all your hard work is met with abundance! It makes the hard work all seem worth while!
Here I am standing in front of a towering Burdock plant (Gobo) which we're growing out in its second year for seed. I am surrounded by Kentucky wonder beans and trailing squash.
The Garden is abundant this time of year!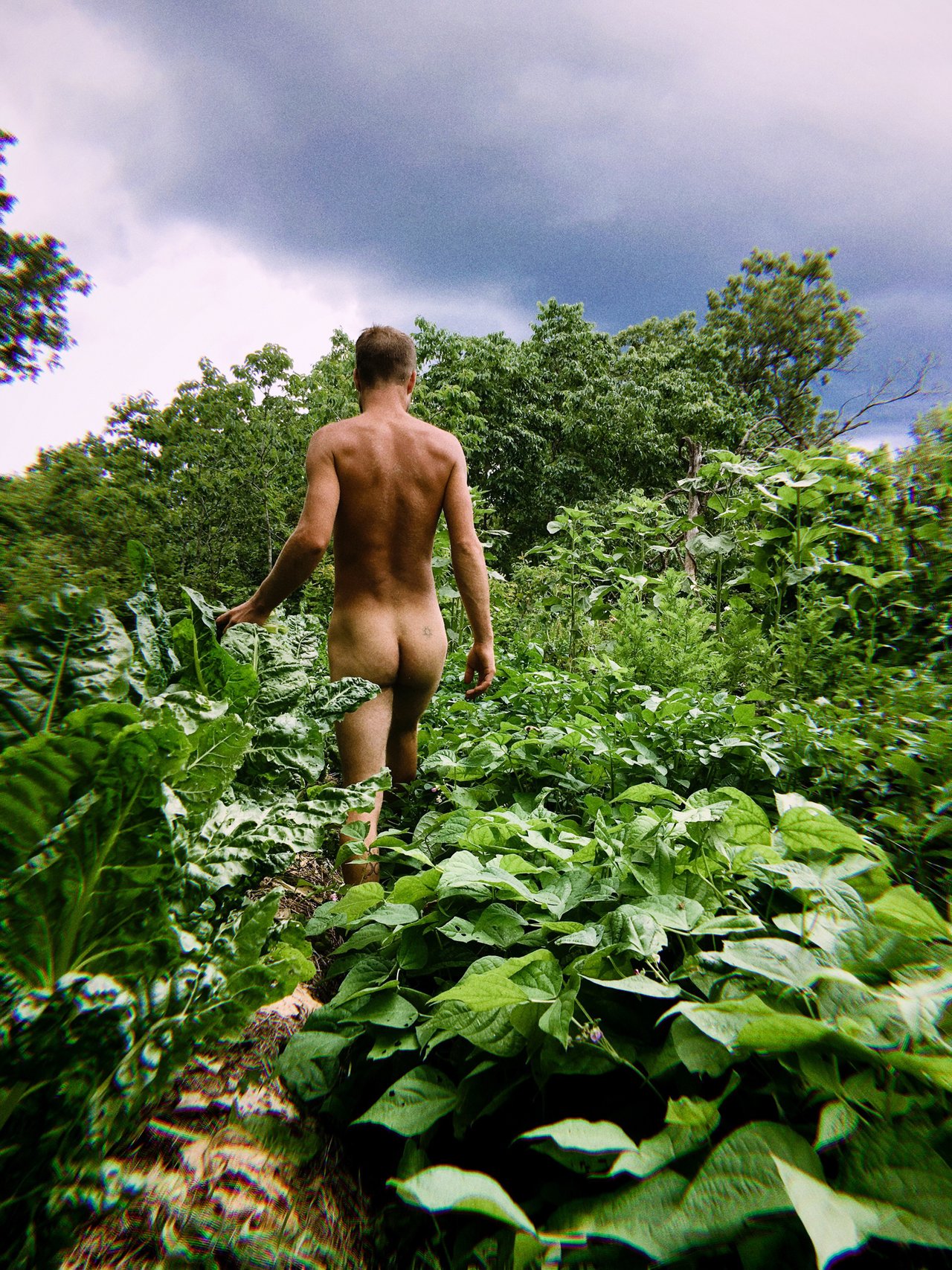 As we walk through the gardens, often Naked, we remember that the early word Paradise literally means (etymologically) Walled Garden and how close that is to the truth of our own heartbeat. The garden fills us up not only physically, but on so many other levels.
It's a rest after a busy day and soothes the soul.
As Ini wrote the other day,
When the weight of a major building project feels like too much to bear, a stroll through lush gardens in search of lunch is a salve for the soul. 💚Gardening has become an extension of myself, a literal bridge between my body and the soil. Eating what we grow and the ever shifting menu of seasonal offerings is rewarding beyond measure. .
One cannot buy the feeling of intimate relationships with individual plants that began as seeds and become meals to build our bodies. . 🌟🌿Creating humus, building microbiology and remineralizing in the ever changing biological miracle that is soil. Reaping what we sow is what it's all about.
---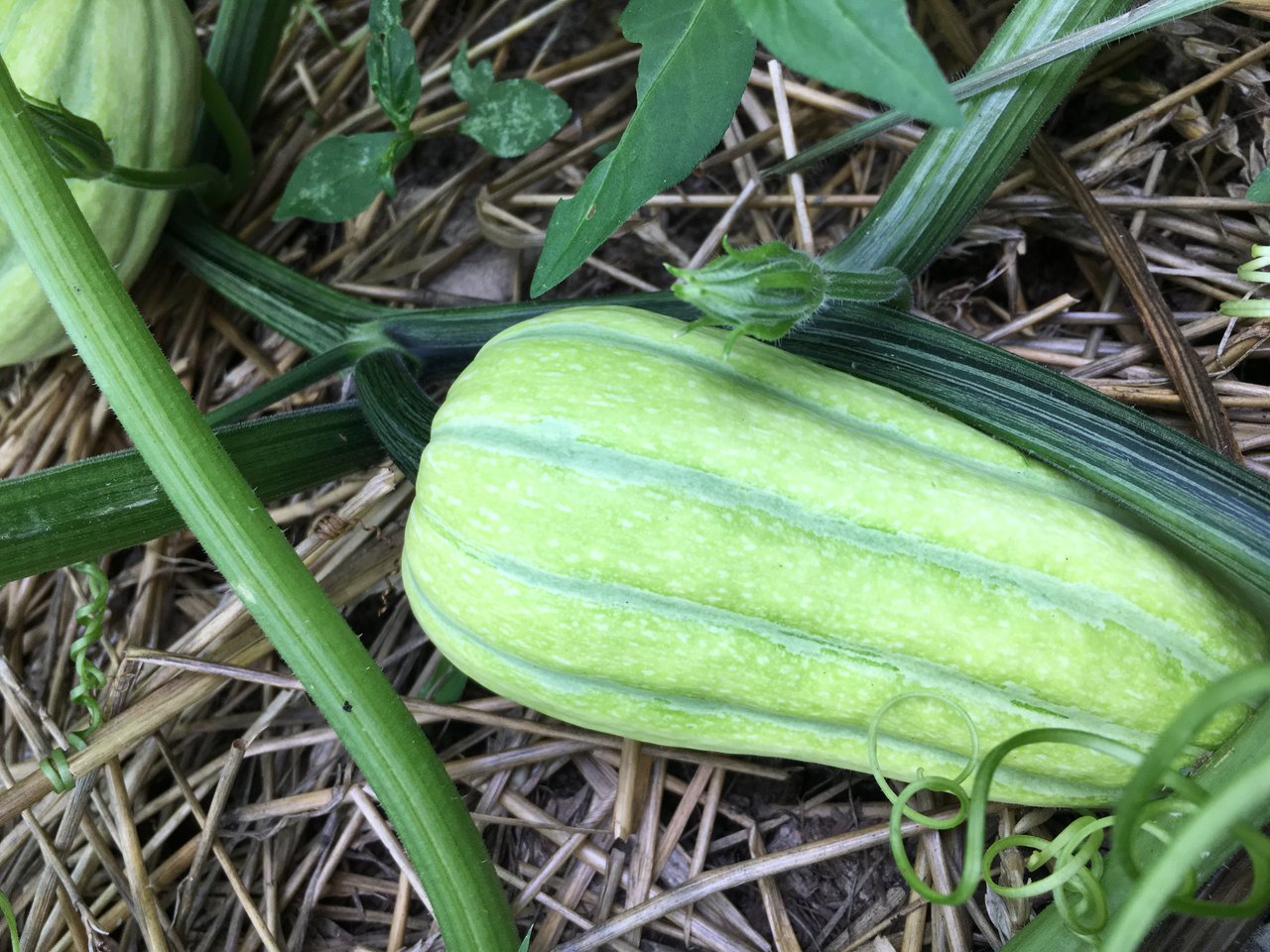 Delecata squash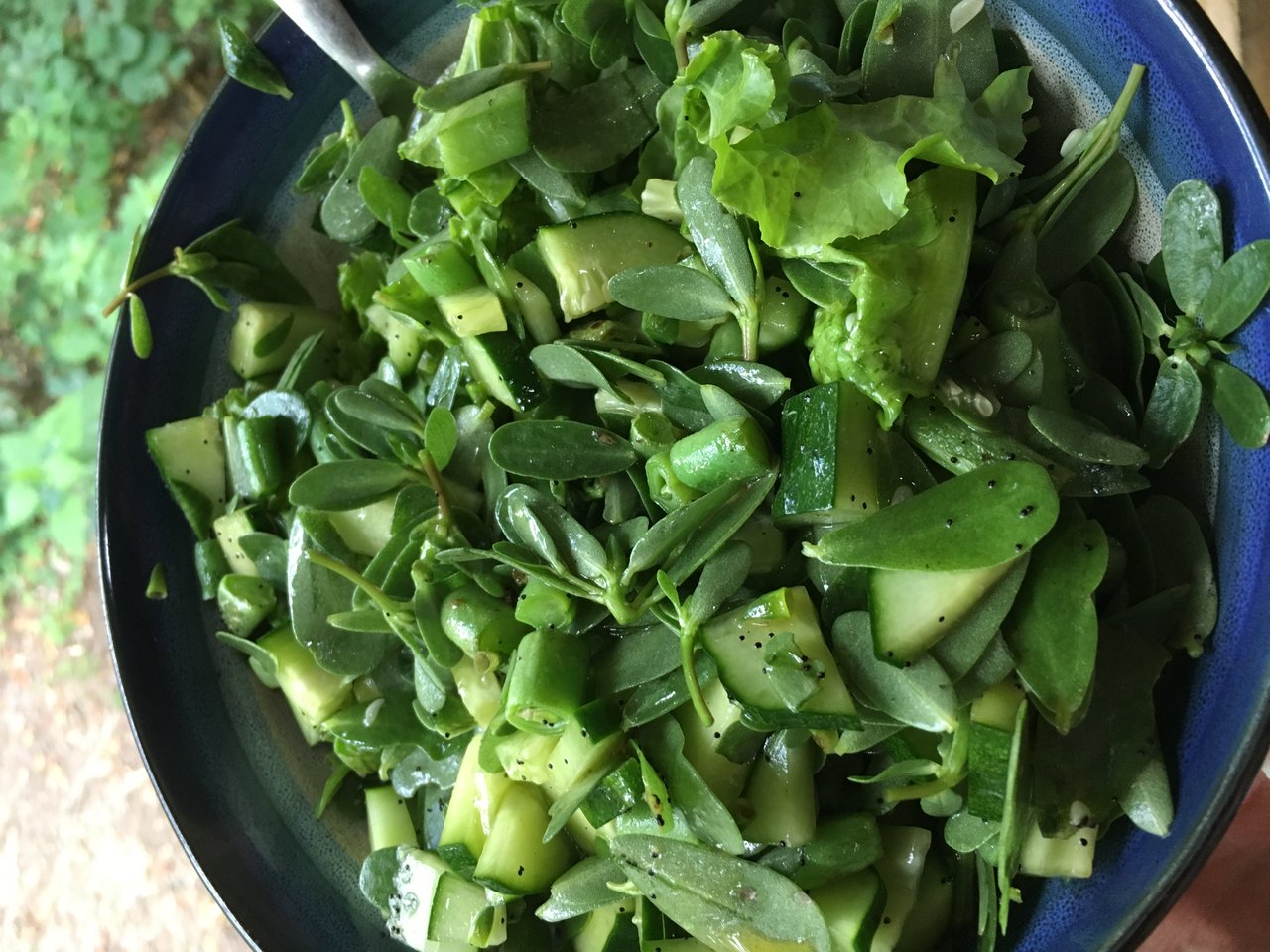 salad of purslane, basils, cucumbers, parsley, and braised green beans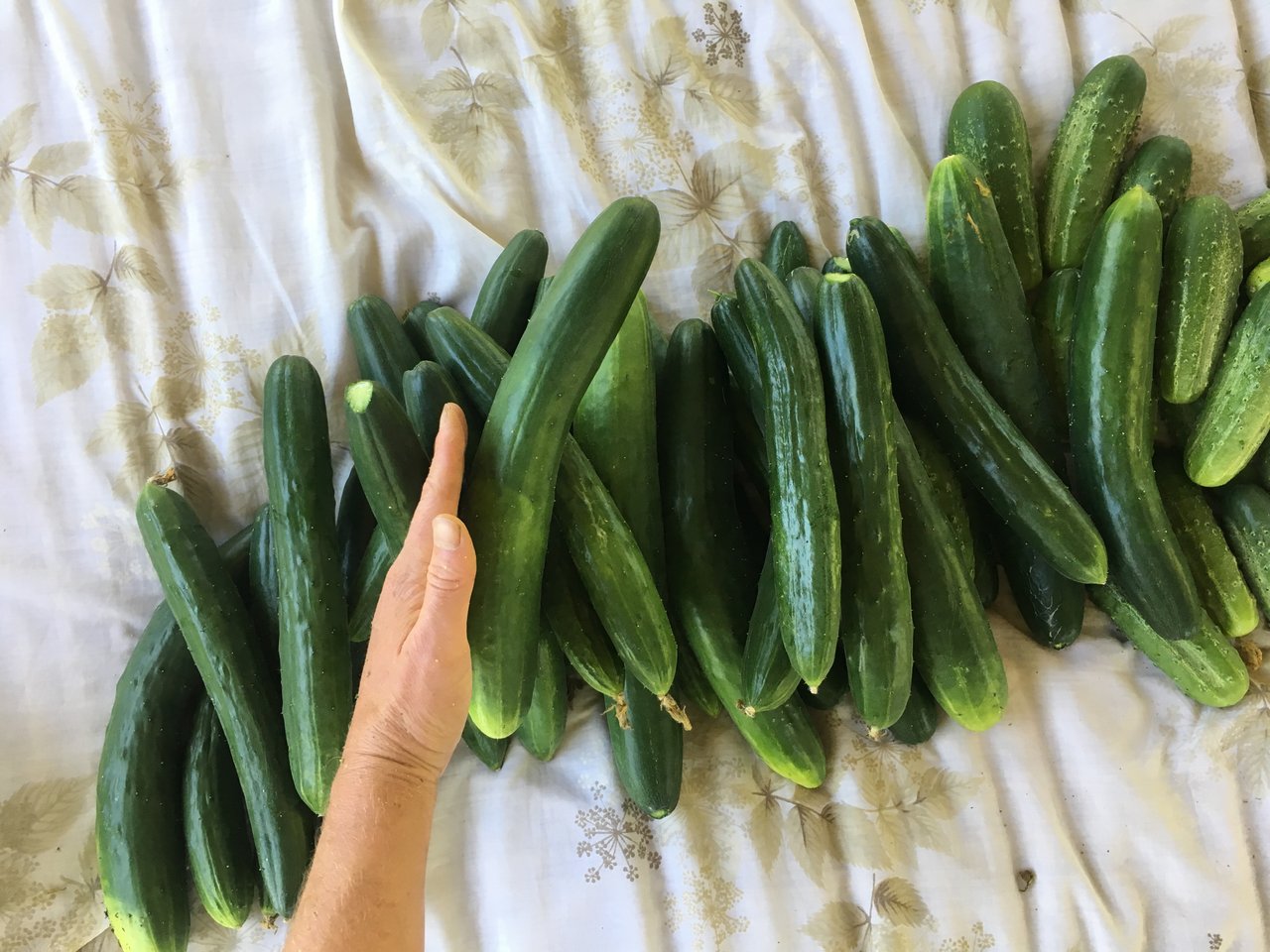 Cucumber harvest!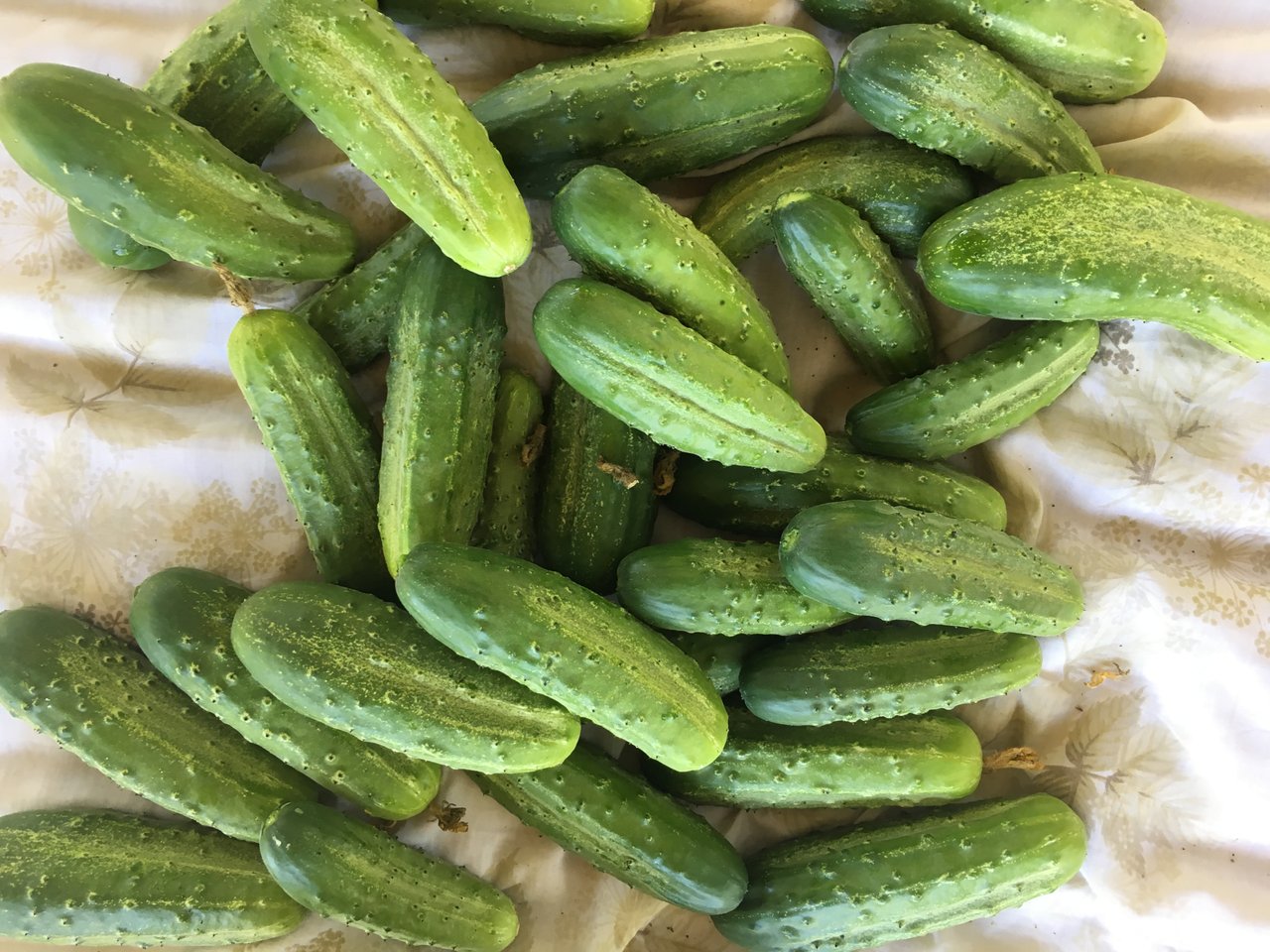 and more!!
---
We've been sharing for over a year and a half now and if you've followed us for any length of time, you've seen our homestead throughout the seasons... through the cold die back of winter to now, the Season of Absolute Fruition!
We're coming upon the height of summer, this Friday the Solstice! And everything is at its peak growth!