Trump thinks Jeff SESsions should end Mueller witch hunt, but is too weak to take action!!
Russia Collusion Total Hoax.
○
If SESsions does not end the Mueller probe, Trump could do it by firing Rosenstein, the criminal. Trump seems unwilling to take action. He seems to weak to do so. He could fire Rosenstein, but why does he not do it?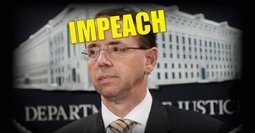 ► Rosenstein must be impeached now!!! Here is why.
https://steemit.com/trending/@motherlibertynow/rosenstein-must-be-impeached-now-here-is-why
Rosenstein could be impeached by Congress, if it were not for so manyobstructionists there like Paul Ryan, Gowdy and Demoncrats. So at this point, only Trump can resolve this and fire Rosenstein. This will take out Mueller and Jeff SESsions as well. Both Jeff SESsions and Rosenstein are obstructing justice and not turning over to Congress the documents that they are requesting of the DOJ. Rosenstein is stone-walling the Congressional investigations into the Hillary crimes and other crimes by refusing to hand over the documents requested. Jeff SESions knows all about this and is part of the scam.
► Rosenstein, Mueller and Jeff SESsions are abusing the National Security Division of the Department of Justice. Rosenstein used this abuse also in the Seth Rich killing, a cover-up to hide the crimes of the Federal agents changing e-mail contents to protect the Uranium Crime Syndicate. All of them are guilty of the 18 year-old long uranium crimes. Mueller hired terrorist Uzbekistan truckers to transport the uranium across the U.S. and via Canada then transport it outside. Other criminals involved are John McCain and Lindsey Graham, who have a depleted Uranium weapons factory in Bulgaria called ARSENAL. The weapons they produce are shipped via U.N. Generals and via diplomats of Azerbaijan and Bulgaria directly to ISIS. Many people in Congress are involved in the same crimes. These are the same people who:
① Created the illegal office of Special Council without approval of Congress at the time it was created.
② Have committed the FISA court abuse crime. Rosenstein signed-off on the FISA court requests which is a crime, since they were based upon falsified evidence and non-disclosure of the truth to the FISA court judge. The judge also covered-up the crimes as he was Obama appointed. The FISA court judge since then has been replaced.
③ Are involved in the creation of SES, also an illegal organization which also did not receive approval of Congress at the time it was created. Thus, Trump can challenge in the Supreme Court both SES and the Office of the Special Council. Trump should not push Brett Kavanaugh anymore either, but rather remove the appointment from him, since Brent is also is an SES crime-syndicate member!!
④ Are the same ones now running the Cross-Fire Hurricane Coup-de-etat against Trump!!
⑤ Are protecting the crimes of John Podesta and the AWANS who lead the LARGEST UN-INDICTED CRIME-SYNDICATE IN U.S. HISTORY, SET-UP BY THE CIA. And Federal Judges are also protecting these criminals in their crimes!
► These same criminals doing all the above are incriminating people who did things far inferior compared to John Podesta and the AWANS. John Podesta and the AWANS committed true crimes and 20 times larger then that which is being falsely laid upon Paul Manafort. Trump thus needs to pardon Manafort for unfair, unjust treatment. Partically considering any judgement or rulling of Manafor is ILLEGAL, since the conviction of Manafort is fruit of ILLEGAL FBI SEIZURE of materials from Manafort´s house which were protected by attorney client priviledge and which the FBI violated in raiding his house. Thus since all the evidence is fruit of an illegal raid, any investigations and rullings based upon this illegally seized material is thus also void. All the rullings being made are thus illegal. AND MANIFORD IS BEING HELD IN SOLITARY because he opposed the CIA coup-de-etat in Ukrain and won. So now the CIA and the judges are persecuting him for preventing the CIA from meddling in the Ukrainian elections. At the same time, the Russia hoax kangaroo investigaitions are being conducted by Mueller while they all commit crimes, have conflicts of interest and cover-up their own crimes.
THE SES COUP AND ASSASSINATION ATTEMPT ON TRUMP EXPOSED!!
https://busy.org/@motherlibertynow/the-ses-coup-and-assassination-attempt-on-trump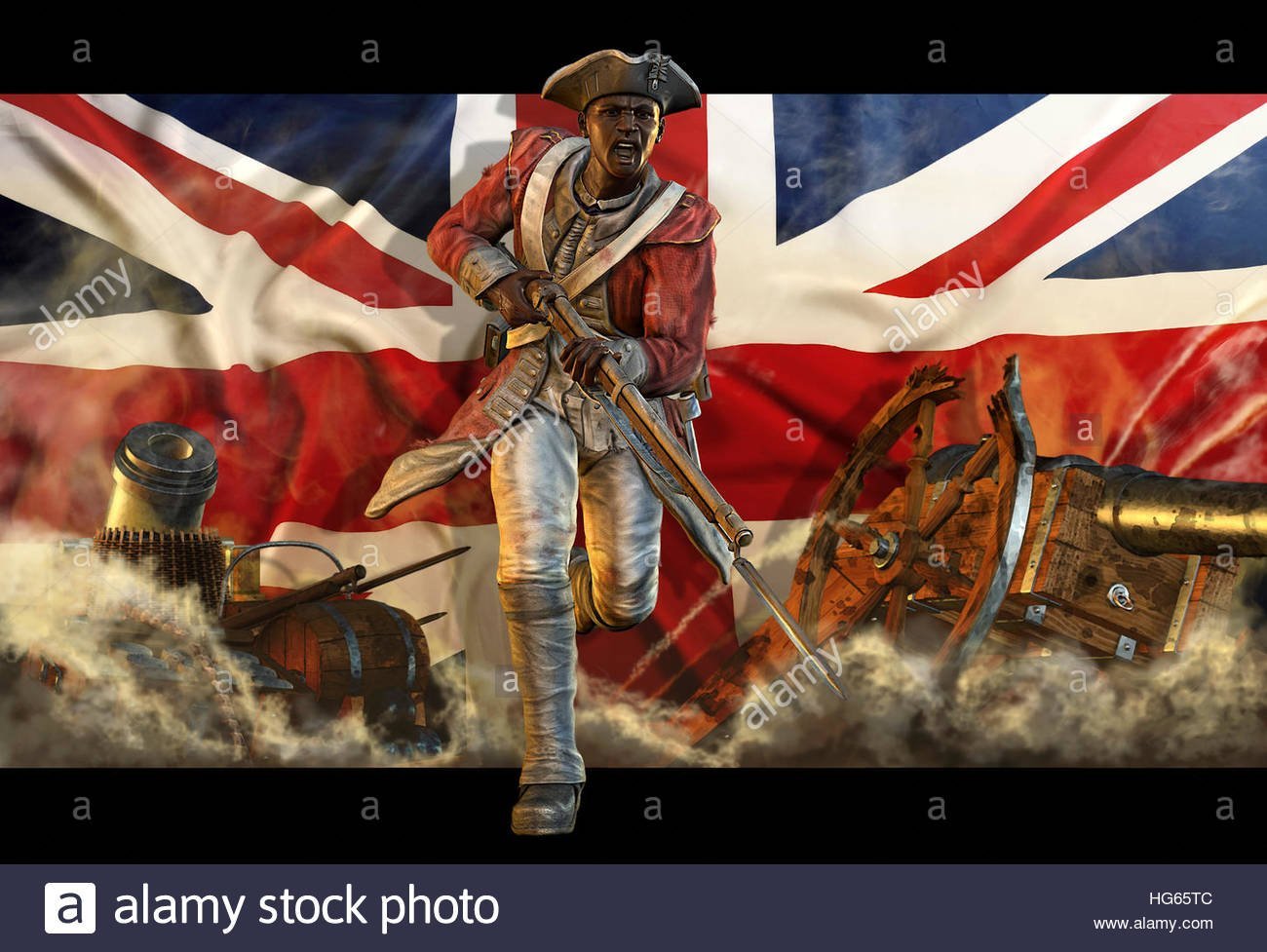 Congress People who defend Coup-de-etat against Trump exposed!
https://busy.org/@motherlibertynow/congress-people-who-defend-coup-de-etat-against-trump-exposed
The Evil Men Who Rig Our Elections Exposed!!
https://busy.org/@motherlibertynow/the-evil-men-who-rig-our-elections-exposed
The arrest of Manafort is based upon the illegal FBI seizure of material under client-attorney priviledge which is a violation of the law. Thus, the investigation and charges against Manafort must be dropped. The conviction of Manafort is the fruit of an ILLEGAL SEIZURE! MANAFORT THUS MUST BE SET FREE!
MANAFORT STOPPED THE CIA COUP IN THE UKRAIN AND IS NOW BEING PUNISHED FOR THIS.
○
The FBI and judges are going-after Manafort for stopping the coup and for supporting Trump while criminals John Podesta and the AWANs roam free, are given immunity and a blank check to commit crimes, with all their past crimes wiped clean with no prosecution. The judges doing this must be arrested by We the People also!
Manafort called two people in the Ukraine who were not potential witnesses due to being in the Ukraine and then was thrown into solitary for calling them when there was no chance they could be material witnesses in the court! The judge who did to Manafort this must be arrested!
This video also exposes many more crimes and criminals:
◌
① This video also exposes JOHN BRENNAN as a criminal.
② The SES crime-syndicate is exposed in the video also.
③ The video exposes the fake Russia collusion hoax.
④ Peter Strzok and his crimes are exposed. The illegal insurance policy exposed. Fake love affair with Lisa Page exposed – was just an excuse not to reveal the messages between the two which most likely expose the plot to murder and remove Trump.
Strozok was under FBI investigation, lost his security clearance and then was unqualified to sit on the Mueller Special Council, which is also illegal. Rosenstein then illegally gave Strzok a temporary security clearance to work on the Mueller probe. This also was a crime and a violation of all statues and laws.
► Rosenstein and Mueller committed a crime by employing Strzok to go after Trump, giving him a temporary special access security clearance so he could dig up dirt on Trump and so they could frame him, entrap him, get dirt on him and impech him. They did this knowing that Strzok:
❶ Was compromised by bias and hatred for Trump.
❷ That Strzok has lost his security clearances and thus was unqualified to sit on the Mueller special council, which also is illegal.
❸ They knew Strzok was under investigation for his behavior.
THUS, ROSENSTEIN AND MUELLER COMMITTED A CRIME IN HIRING STRZOK TO HELP THEM IN THE COUP-DE-ETAT AGAINST TRUMP!
○
All of Strzok´s texts must be un-redacted then, as they were alo posted on a public FBI phone. The texts will reveal the collusion and plot to take-out Trump. (Or murder him).
○
ROSENSTEIN CRIMES EXPOSED HERE ALSO: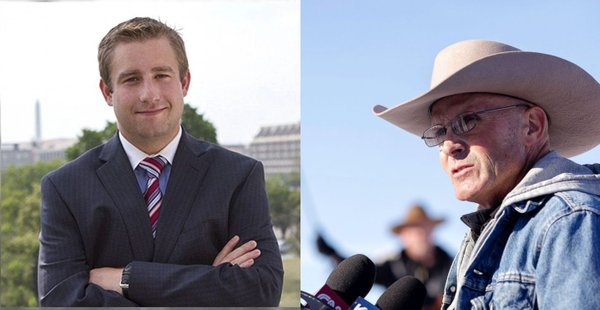 The Seth Rich - LaVoy Murders = SES – URANIUM CRIME SYNDICATE KILLINGS!!
https://busy.org/@motherlibertynow/the-seth-rich-lavoy-murders-ses-uranium-crime-syndicate-killings
In this video, further things are exposed:
⑤ The coup-de-etat against Trump is exposed.
⑥ Trump calls-out Jeff SESsions in this video.
As noted in this post here:
Q Anon - Isaac Kappy - John Ashcraft Connection - Claim to Fame.
https://busy.org/@motherlibertynow/q-anon-isaac-kappy-john-ashcraft-connection-claim-to-fame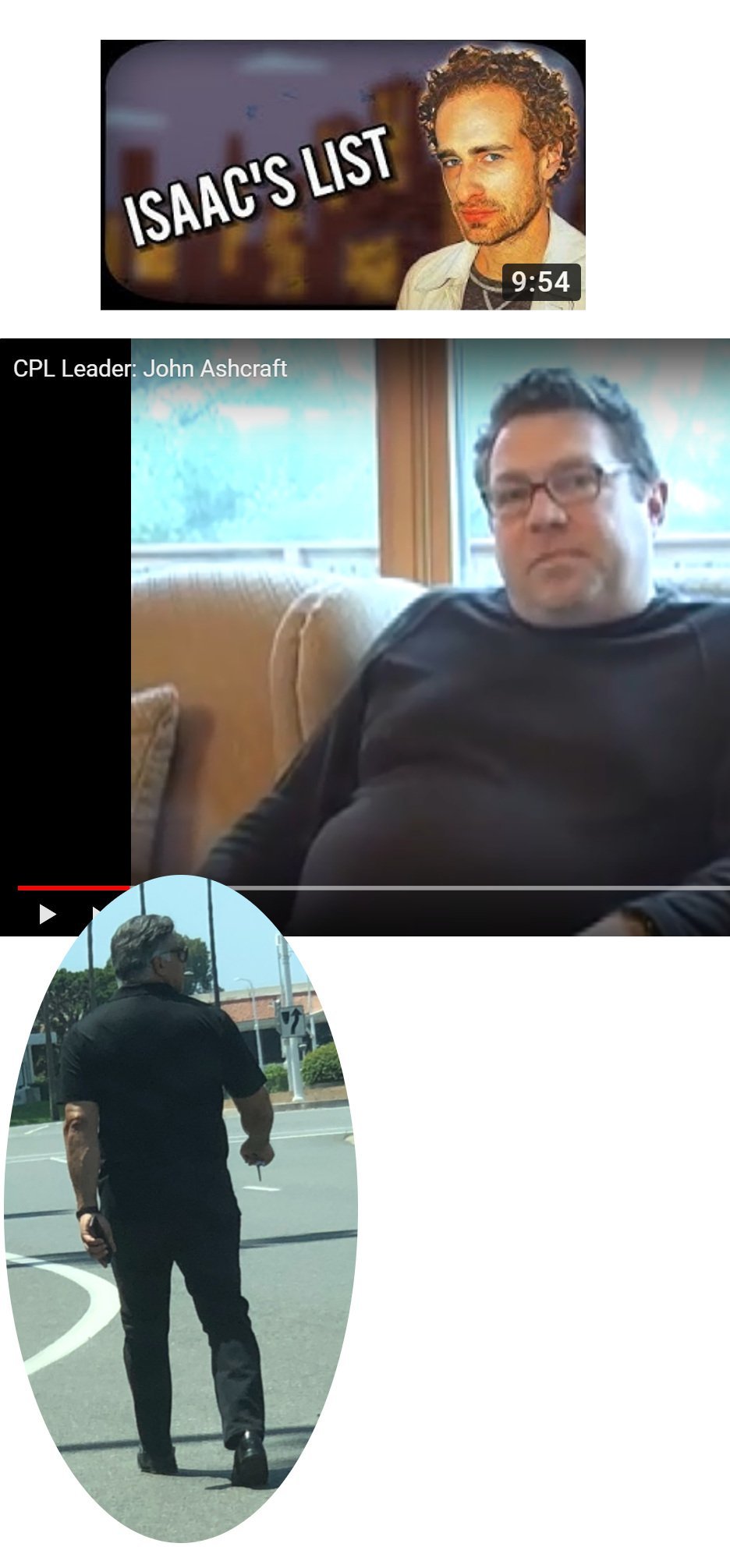 FAKE Q IS TELLING EVERYONE TO TRUST A CRIME SYNDICATE ORGANIZED BY OBAMA AND THE CIA.
○
This proves that Q IS NOT CONNECTED TO TRUMP!!
○
► SES IS THE OBAMA PRIVATE ARMY PLACED THERE BY OBAMA TO OBSTRUCT JUSTICE. 500 SES LAWYERS IN THE DOJ BASICALLY CONTROL THE ENTIRE GOVERNMENT AS THEY CONTROL THEIR SALARIES. SES CONTROLS AND OBSTRUCTS ALL FEDERAL AGENCIES.
► Fake Q from Q-Research Board on 8-chan is telling people to trust the SES crime syndicate. Trump just called-out again today SESsions, also an SES crime syndicate member. He asked Jeff SESsions to end the Mueller investigation. Trump has continuously called-out Jeff SESsions in the last year and soon he will be fired if he does not end the Mueller probe, most likely. Q says to trust SESsions.
⑦ Rat Rosenstein and his crimes are also exposed in the video, in addition to what we posted above about his crimes. Rosenstein also says Trump is not a target of the Mueller Probe, while Strzok in sworm testimony before Congress says he is! One of the two is obviously LYING!!
SOROS – HILLARY RIGGED THE ELECTIONS AND TRUMP IS NOW FALSELY ACCUSED. A WITCH HUNT INVESTIGATION IS OPENED-UP BASED UPON A FAKE PEE PEE DOSSIE AND UPON FAKE INFORMATION FED BY JOHN BRENNA VIA THE CIA CLAIMING THE RUSSIANS HACKED THE DNC. ROSENSTEIN RE-ENFORCES THIS LIE ALSO, CLAIMING THE RUSSIANS HACKED THE DNC, WHEN IT WAS AN INSIDE JOB.
The truth finally comes-out. Rosenstein lies illustrated:
○
A Group of Top Government Spooks & Hackers on the FBI's Payroll Just Tore Mueller's Russian Indictments to Shreds; "Piles" of Fabricated Evidence Detailed Here – True PunditTrue Pundit
https://truepundit.com/a-group-of-top-government-spooks-piles-of-fabricated-evidence-detailed-here/
⑧ The video also exposes how Fusion GPS and the DNC brought the Natalia spy from Russia to frame Trump Junior in the meeting at the Trump tower. All Demoncrats use this meeting to attempt to accuse Trump of Russia collusion,
⑨ Horowitz, also an SES crime-syndicate member, is also exposed in this video. He is protecting all the other SES members and preventing them from being prosecuted.
HOPEFULLY, TRUMP WILL TAKE-DOWN the SES crime-syndicate and fire them all, remove them from their positions. Currently, all Federal agencies are being led by SES crime-syndicate members who are unqualified to do their jobs. If Trump tests them for qualification to perform their job, most of the top ones will fail. They are unqualified Obama private army obstructionists who are impeding Trump from making progress and controlling and rigging all Federal agencies on behalf of the British privy council and the Soros NWO banking cartel. In many cases Trump will find they are not qualified for the job they are holding and Trump can replace them with GS -12, 13 members who will get bumped-up based upon merit. Most and many SES members will fail the qualification test and this way Trump can easily remove most of them. Also, SES members are being given security access without military level clearances and top security clearances. This also needs to stop now!
See these threads also for more information:
HISTORY OF FAKE Q. How fake Q stole from Q SOURCE X, from material of Edward Snowden, used Corey Good and David Wilcock material via Jordan Sather at Destroying the Illusion, how fake Q stole from AIM and CICADA 3301 material and pushed the fake plan to save the world which was created by Q SOURCE X as an authentic plan to save the world:
▶ Who is Q Anon? Fake Q1 to Q5 Versus Q SOURCE X.
https://steemit.com/busy/@motherlibertynow/who-is-q-anon-fake-q1-to-q5-versus-q-source-x
Q1 = CICADA 3301 - THOMAS S., DEFANGO AND AIM.
Q2 = BARUCH = BRITISH SHILL. CBTS BOARD ON 4-CHAN CBTS BOARD.
Q3 = BARUCH AND PAMPHLET ON 4-CHAN CBTS. They form a partnership after BARUCH the British agent steals material from CICADA 3301 and original Q creators.
Q4 = MOVE FROM 4-CHAN TO 8-CHAN = 8-CHAN CBTS BOARD. BARUCH AND PAMPHLET PARTNERSHIP ON THE STORM - 8 CHAN. ORIGINAL CODE MONKEY CREATED THE STORM BOARD FOR THEM.
Q5 = CODE MONKEY COMPED BY CLOWNS. COMPED CODE MONKEY AND PAMPHLET TAKE-OVER FROM BARUCH AND CREATE Q-RESEARCH BOARD. THEY STEAL CBTS FROM BARUCH IN A COORDINATED OPERATION AND CREATE PATRIOT SOAP BOX BOARD. AT THE SAME TIME, ADMIRAL ROGERS LEAVES THE NSA AND THE CLOWNS WIPE THE Q SOURCE X BOARD OFF FROM LUNATICOUTPOST.COM AND THE FAKE Q PSY-OP BEGINS. UNIROCK GETS IT!!
New UNIrock video covering this:
DEMON IDENTITY 2 - DIGITAL DAEMON -]UNIRock[- 8/4/18
-->
Note - (We know the clowns are involved because the board wiped at lunaticoutpost.com proves so. It was a coordinated effort to wipe that board simultaneously as the clowns, comped Code Monkey and Pamphlet and team take-over Q.)
CURRENT Q = Q5 = PAMPHLET ANON SOAP BOX TEAM.
-->
Q Exposed as cointel- Pro and using Hollywood #pedogate for Claim to Fame. Q Exposed as a Khazarian Chabad Operation.
https://busy.org/@motherlibertynow/exposed-cointel-pro-and-hollywood-pedogate
The Fake Q-Anon from Q-Research Flow-Chart Illustrated.
https://busy.org/@motherlibertynow/the-fake-q-anon-from-q-research-flow-chart-illustrated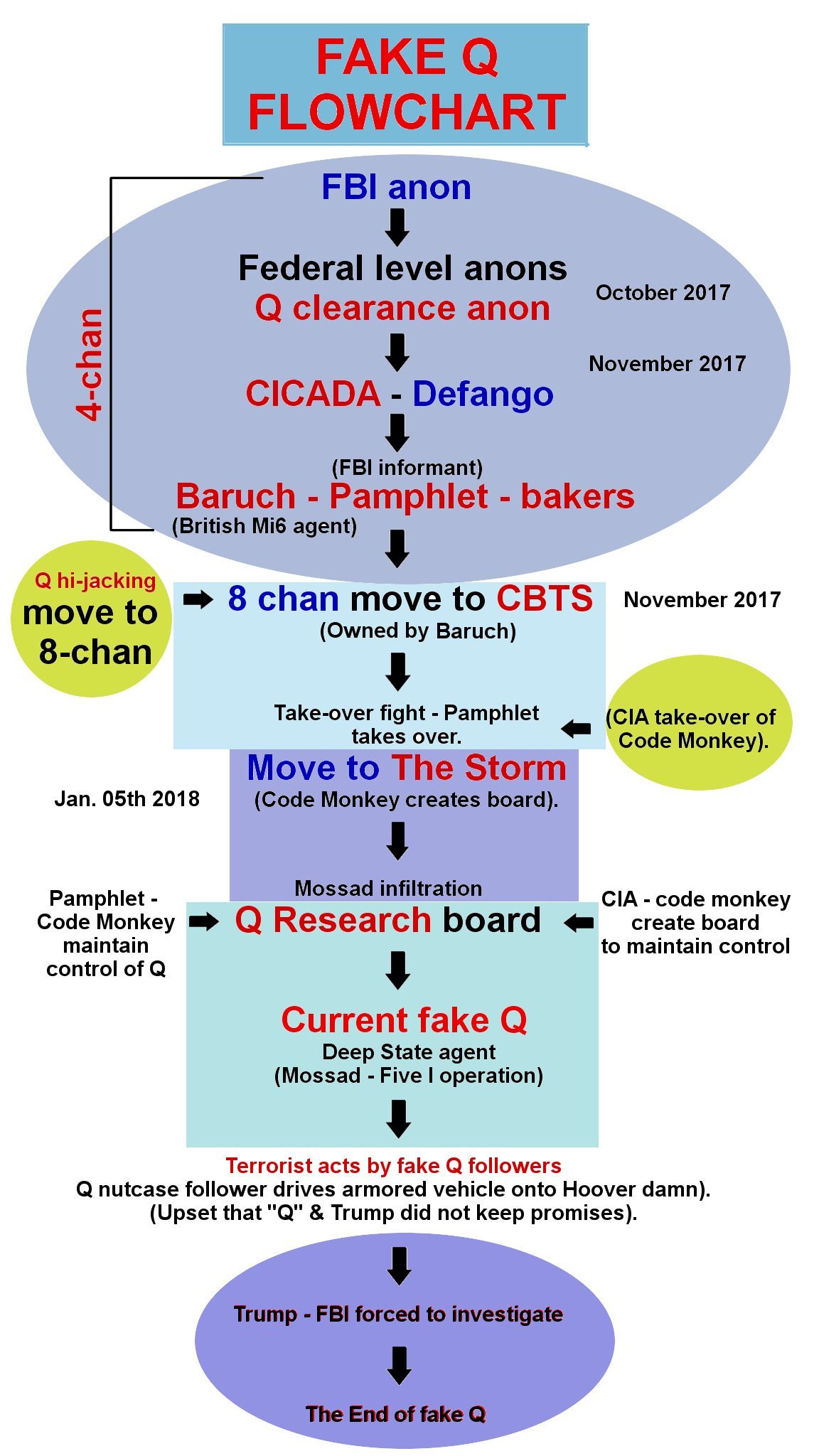 The Power Structure Hierarchy of the New World Order Pyramid.
https://busy.org/@motherlibertynow/the-power-structure-hierarchy-of-the-new-world-order-pyramid
Q SOURCE X EXPOSES THE MATRIX AND THE FALSE RED PILL OF FAKE Q ANON.
Lift The Veil chats with Q SOURCE X.
https://busy.org/@motherlibertynow/lift-the-veil-chats-with-q-source-x
Q Exposed as a Khazarian Chabad Operation.
https://busy.org/@motherlibertynow/exposed-cointel-pro-and-hollywood-pedogate
Patriots plan to arrest Hillary, Obama, Bushes, Mueller, Rosenstein & more!
https://busy.org/@motherlibertynow/patriots-plan-to-arrest-hillary-obama-bushes-mueller-rosenstein-and-more
▶ Steps needed to restore the broken Republic of the U.S.A.
https://busy.org/@motherlibertynow/steps-needed-to-restore-the-broken-republic-of-the-u-s-a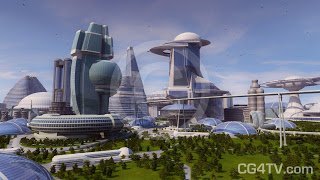 ▶ The Blue-Print for the New Republic. Restore the Republic Now!!
https://busy.org/@motherlibertynow/the-blue-print-for-the-new-republic-restore-the-republic-now
▶ BITCOIN IS A SCAM SET-UP BY PENTAGON – HC ON DIEGO GARCIA ISLAND!!
https://busy.org/@motherlibertynow/bitcoin-is-a-scam-set-up-by-pentagon-hc-on-diego-garcia-island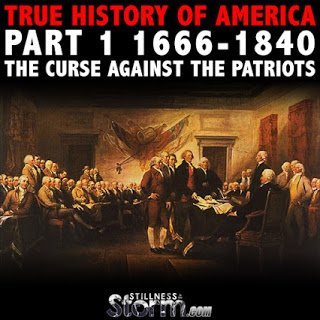 ► THE TRUE HISTORY OF AMERICA the beautiful !!
https://busy.org/@motherlibertynow/the-true-history-of-america-the-beautiful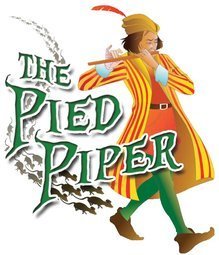 Q-ANON, THE PIED PIPER EXPOSED!!
https://busy.org/@motherlibertynow/q-anon-the-pied-piper-exposed
CICADA 3301 - Lestat Exposes Fake Q & Defends Q SOURCE X!!

https://busy.org/@motherlibertynow/lestat-cicada-3301-expose-fake-q
▶ THE TAKE-DOWN OF FAKE Q - A SAGA BIGGER THEN STAR WARS!!
https://busy.org/@motherlibertynow/the-take-down-of-fake-q-a-saga-bigger-then-star-wars