▶ The Fake Q Plan to Save The World Exposed!!
The fake Q-Anon virus of deception is spreading!!
The David Wil Peacock Plan To Save the World from 2012 being used again by Fake Q - Patriot Soap Box - (CBTS) Pamphlet Anon - Jordan(ian) Sath - David Wil Pea-cock partner.
FAKE Q EXPOSED.
CLICK HERE to read the original story - post.
They are also stealing our plan laid-out here:
THE SOLUTION TO FREE THE PLANET
A massive marketing campaign being conducted by The Deep State Actors right now to push this fake Q-Anon out to the public.
Main Purposes of fake Q psy-op -→
① To get all to trust the SES Crime syndicate members - Jeff SES, Rosen, Wray, Horror Witch, Huber (see fake Q post from yesterday on Huber) and others who are part of the plot to subvert justice and protect Hitlery, The Bummer Ex-President and all the criminals, by refusing to indict them. (SES is not merely a pay-grade as some claim).
SEE THIS LINK FOR MORE INFORMATION
② Aggression & or War with Syria and Iran - to provoke Iran by withdrawing from treaties, (as Trump has been duped into doing) to get the people to want to fight. End goal - to attack any and all countries that do no have Black Nobility Rothschild - Warburg, Pharanonic nobility central banks.(Of which Trump is an agent & is blocking us from minting our own currencies free of this banking cartel, defiantly attacking The Overseer Mandate Trustee of the Global Debt Facility, over whom he has no power or authority. He is just a figure head for a fake corporation, fake government that was shut-down with The Emergency Banking Act of 1933. All fake. (All wars are banker wars).
(More info at the links for other purposes - motivations of fake "Q", who cloned the movement and why, from whom they stole the ideas & much much more!!)
Will you continue to follow THIS MASSIVE LIE CALLED Q-ANON OR WILL YOU HELP US EXPOSE THIS?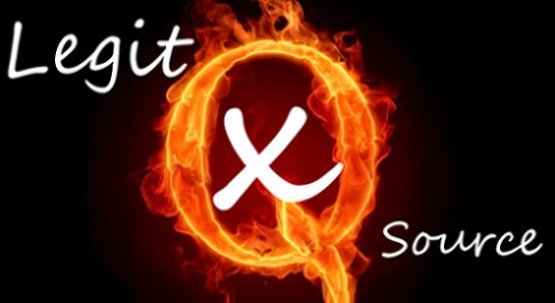 FACTIONS FIGHTING WITH EACH OTHER AND WHO IS PROMOTING Q-ANON AND WHY?
See here:
▶ FAKE Q-ANON - THE EPISTEMIC CULT BUBBLE EXPOSED!!
https://busy.org/@motherlibertynow/fake-q-anon-the-epistemic-cult-bubble-exposed
QAnon: QPost Websites Ran By Occultists? 100% Walkthrough #Q #GreatAwakening
https://busy.org/@motherlibertynow/qanon-qpost-websites-ran-by-occultists-100-walkthrough-q-greatawakening
▶ This is not a game. We expose fake Q-anon!!
https://busy.org/@motherlibertynow/this-is-not-a-game-we-expose-fake-q-anon
▶ The Seven layers of Deception in fake Q, SERCO, SES, Syria, British Crown and Khazarian NWO mafia.
https://busy.org/@motherlibertynow/the-seven-layers-of-deception-in-fake-q-serco-ses-syria-british-crown-and-khazarian-nwo-mafia
▶ THE Q SOURCE X PLAN to save the U.S. and Plan to Save the World Revealed.
https://busy.org/@motherlibertynow/the-q-source-x-plan-to-save-the-u-s-and-plan-to-save-the-world-revealed
▶ The Source of Q - The Story & Background.
https://busy.org/@motherlibertynow/the-source-of-q-the-story-and-background
▶ Mother liberty beckons....
https://busy.org/@motherlibertynow/mother-liberty-beckons
PREDICTION - WHEN FAKE Q IS EXPOSED AND PEOPLE FINALLY REALIZE THEY ARE BEING LIED-TO, THEY WILL FIND-OUT WHO THE CREATOR OF THE "Q" PLAN TO SAVE THE WORLD REALLY IS.
When people find-out Q is fake, the truth will out.
THE STORY OF LEGIT Q
Click HERE to read the story, Intro to Q SOURCE X.
▶ New Political Party NESARA frees America !
https://busy.org/@motherlibertynow/new-political-party-nesara-frees-america-frees-america
☺ ☼ ☻☺ ☼ ☻☺ ☼ ☻☺ ☼ ☻☺ ☼ ☻☺ ☼ ☻☺ ☼ ☻☺ ☼ ☻
▶ The Blue-Print for the New Republic. Restore the Republic Now!!
https://busy.org/@motherlibertynow/the-blue-print-for-the-new-republic-restore-the-republic-now