Q-ANON, THE PIED PIPER EXPOSED!!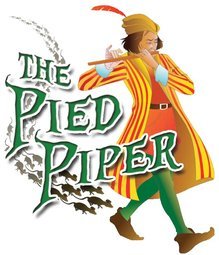 ▶ Q-ANON, THE PIED PIPER EXPOSED!!
https://8ch.net/bannedfromqresearch/res/2590.html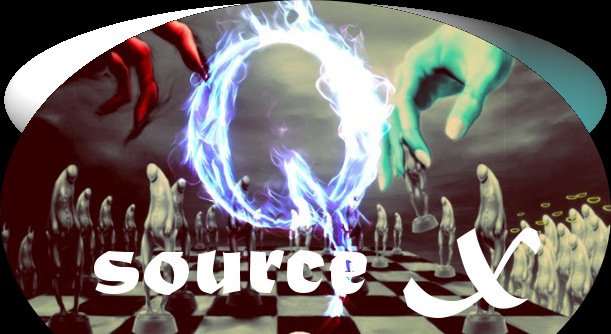 ▶ LEGIT Q VERSUS FALSE Q - COMPARISON.
https://8ch.net/bannedfromqresearch/res/4850.html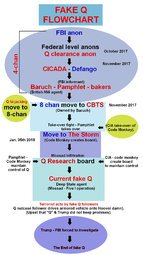 ▶ The Fake Q-Anon from Q-Research Flow-Chart Illustrated.
https://busy.org/@motherlibertynow/the-fake-q-anon-from-q-research-flow-chart-illustrated
https://8ch.net/bannedfromqresearch/res/5861.html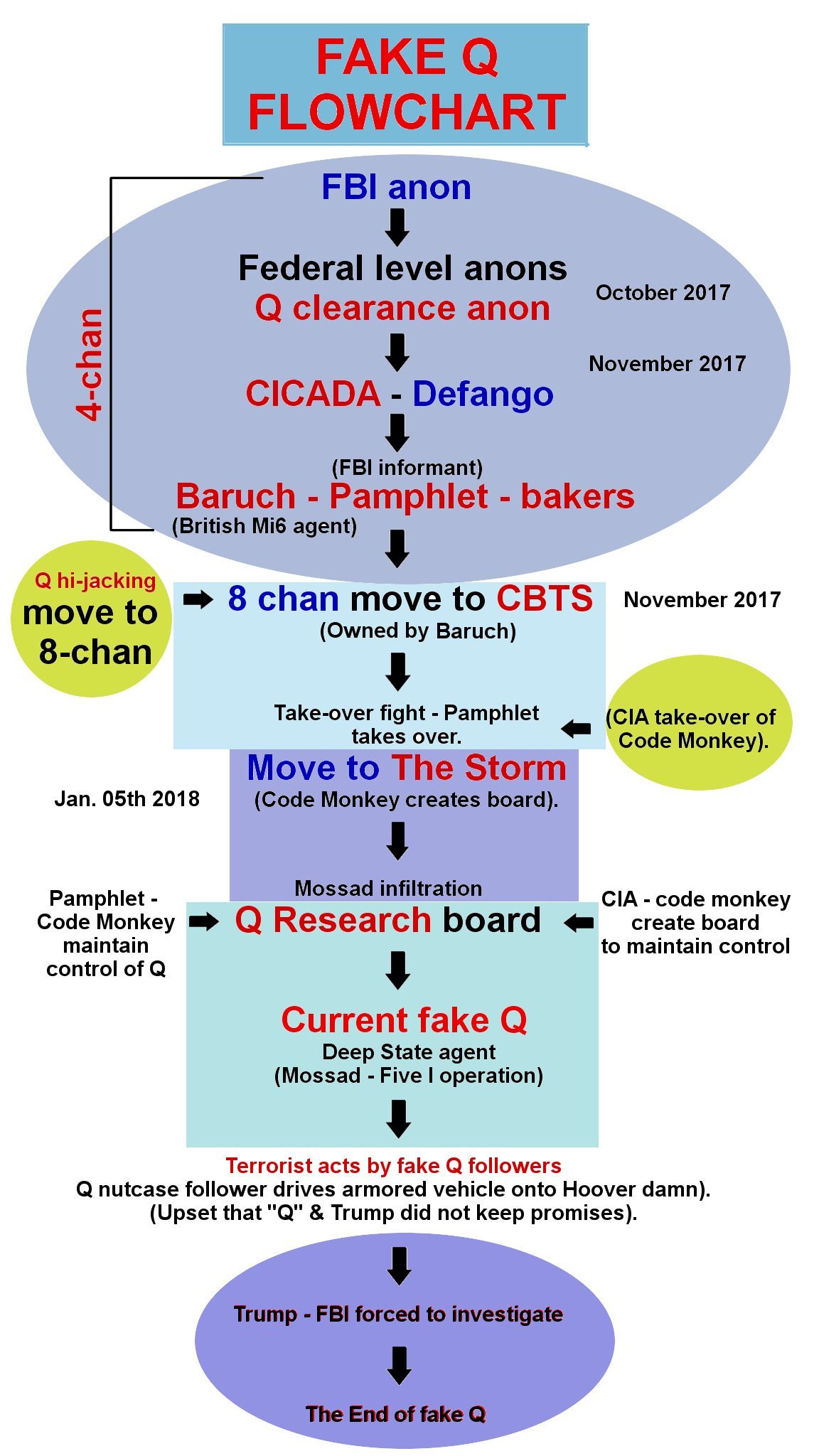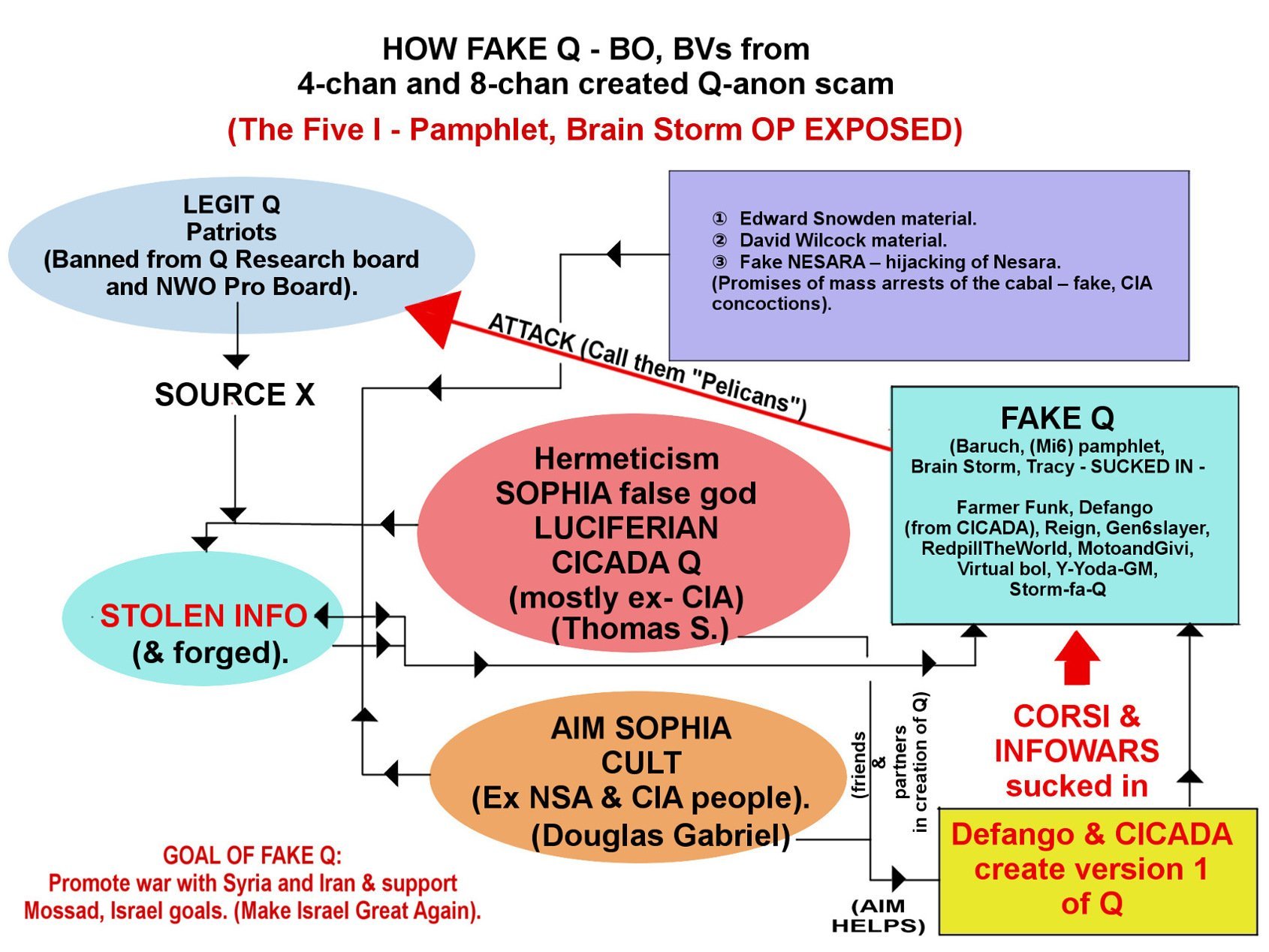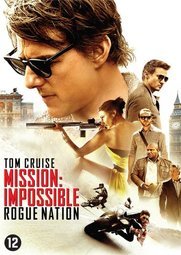 ▶ MISSION IMPOSSIBLE – THE TAKE-DOWN OF THE NWO.
https://8ch.net/bannedfromqresearch/res/5423.html
HISTORY OF FAKE Q. How fake Q stole from Q SOURCE X, from material of Edward Snowden, used Corey Good and David Wilcock material via Jordan Sather at Destroying the Illusion, how fake Q stole from AIM and CICADA 3301 material and pushed the fake plan to save the world which was created by Q SOURCE X as an authentic plan to save the world:
▶ Who is Q Anon? Fake Q1 to Q5 Versus Q SOURCE X.
https://steemit.com/busy/@motherlibertynow/who-is-q-anon-fake-q1-to-q5-versus-q-source-x
Q1 = CICADA 3301 - THOMAS S., DEFANGO AND AIM.
Q2 = BARUCH = BRITISH SHILL. CBTS BOARD ON 4-CHAN CBTS BOARD.
Q3 = BARUCH AND PAMPHLET ON 4-CHAN CBTS. They form a partnership after BARUCH the British agent steals material from CICADA 3301 and original Q creators.
Q4 = MOVE FROM 4-CHAN TO 8-CHAN = 8-CHAN CBTS BOARD. BARUCH AND PAMPHLET PARTNERSHIP ON THE STORM - 8 CHAN. ORIGINAL CODE MONKEY CREATED THE STORM BOARD FOR THEM.
Q5 = CODE MONKEY COMPED BY CLOWNS. COMPED CODE MONKEY AND PAMPHLET TAKE-OVER FROM BARUCH AND CREATE Q-RESEARCH BOARD. THEY STEAL CBTS FROM BARUCH IN A COORDINATED OPERATION AND CREATE PATRIOT SOAP BOX BOARD. AT THE SAME TIME, ADMIRAL ROGERS LEAVES THE NSA AND THE CLOWNS WIPE THE Q SOURCE X BOARD OFF FROM LUNATICOUTPOST.COM AND THE FAKE Q PSY-OP BEGINS. UNIROCK GETS IT!!
New UNIrock video covering this:
DEMON IDENTITY 2 - DIGITAL DAEMON -]UNIRock[- 8/4/18
-->
Note - (We know the clowns are involved because the board wiped at lunaticoutpost.com proves so. It was a coordinated effort to wipe that board simultaneously as the clowns, comped Code Monkey and Pamphlet and team take-over Q.)
CURRENT Q = Q5 = PAMPHLET ANON SOAP BOX TEAM.