Immortality, the extreme gift of love.
A life of abundance is ready for those who love and forgive, for those who give and expect nothing in return. For those who seek to make the world a better place by giving the best of themselves.
◌ The immortality may not be remembered by human minds, but is a divine gift. It remains as a promise and is fulfilled existentially as the universe and cosmos gift back to him who gives.
◌ Seek not great merit, great reward, great fame, recognition. Seek not wealth, human accomplishment above the wealth of the spirit. All these things will come to those who love above all. Love is key. The universe gives back to those who love.
◌ More important then seeking physical immortality of the body is to seek immortality of one´s life through acts of love and kindness. These remain forever in the Book of Life.
◌ Immortality of the Spirit by faith in Jeshua is more important then seeking immortality of the body. God promises a new body and immortality to those who love Him and His Son.
◌ And the immortality of one´s example, one´s work, one´s imprint upon the fabric of the cosmos, the univers and upon other human lives remains forever upon the fabric of the universal matrix hologram encoding system.
◌ Recognition does not always come but the imprint one has upon the global family can be lasting when every act is done with love, to benefit humanity and to bring to others more happiness and joy. This is the meaning of love.
And so this is my gift you to you most dearly loved ones.
Remain in His love and be at peace with yourself and your creator.
Mother Liberty.
► CICADA 3301 - Lestat Exposes Fake Q & Defends Q SOURCE X!!
https://busy.org/@motherlibertynow/lestat-cicada-3301-expose-fake-q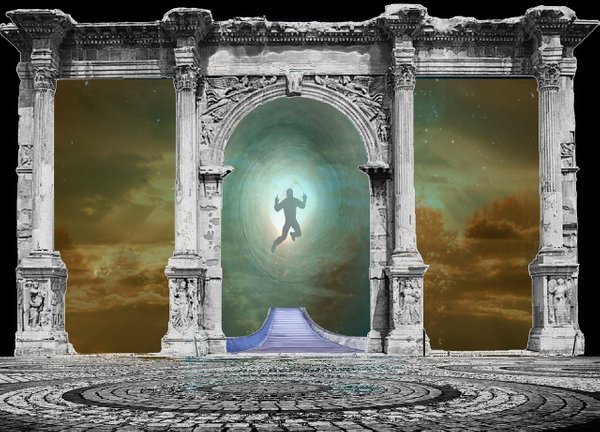 ► The History of Immortality: Searching for Eternal Life, Part I: Ancient World
https://busy.org/@donkeypong/the-history-of-immortality-searching-for-eternal-life-part-i-ancient-world
▶ New Political Party NESARA frees America !
https://busy.org/@motherlibertynow/new-political-party-nesara-frees-america-frees-america
▶ Mother liberty beckons....
https://busy.org/@motherlibertynow/mother-liberty-beckons