Bitcoin Lies Exposed
BITCOIN IS NOT A MAGICAL, SELF-REGULATING MECHANISM AS THEY WANT YOU TO BELIEVE

14lou, our experts say that this is a useful myth meme pushed out by Goldman Sachs and Jamie Dimon.
Bitcoin is not a magical, self-regulating mechanism as they want you to believe. There is a master profile on a SINGLE set of servers managing all these "distributed databases" that you contend are backups. No! There is no other way to maintain it other than a centralized numbering system run by unscrupulous humans. It is essentially a social networking profile gathering transaction data only and named Bitcoin instead of Facebook Credits, Microsoft Money, etc. Remember, John McAfee and all cryto proponents are alphabet agents, no matter what they say. Once a liar, always a liar.
https://aim4truth.org/2018/09/19/truth-news-headlines-september-19-2018/
BITCOIN IS A SCAM SET-UP BY PENTAGON – HC ON DIEGO GARCIA ISLAND!!
☼
https://busy.org/@motherlibertynow/bitcoin-is-a-scam-set-up-by-pentagon-hc-on-diego-garcia-island
It's Official! Did the NSA Create Bitcoin? That's Classified!
☼
LAST DAY OF BitCOiN! CrYpToS in FREEFALL!
☼
PLEASE SEE THIS RELEVANT DISCUSSION ALSO:
☼
Hard Fork 20 Has Been Reversed Due To Bugs - Back to Hard Fork 19!
☼
https://busy.org/@ura-soul/hard-fork-20-has-been-reversed-due-to-bugs-back-to-hard-fork-19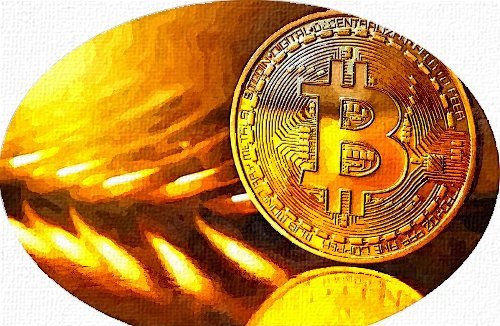 The fake Q fake Patriot´s Soap Box massive marketing scam - Bitcoin scam exposed. Hillary - Bush - Obama - the CIA are part of this scam! Exposed!
◦
https://steemit.com/trending/@motherlibertynow/the-fake-q-fake-patriot-s-soap-box-massive-marketing-scam-bitcoin-scam-exposed
▶ Mother liberty beckons....