▶ BITCOIN IS A SCAM SET-UP BY PENTAGON – HC ON DIEGO GARCIA ISLAND!!
THE BITCOIN – PENTAGON – CONGRESS MASSIVE SCAM AT DIEGO GARCIA.
Christopher Earl Strunk: CRYPTO CURRENCY QUI BONO?
Christopher Strunk
Published on Nov 2, 2017
Christopher Earl Strunk challenges CRYPTO CURRENCY .. QUI BONO (who benefits?)
Asking BLOCK CHAIN EXPERTS at the Blockchain Economic Forum held in the New York City Intercontinental Hotel of 300 West 44th Street on Halloween 31 October 2017 .
See the Phamplet at:
http://associationforsovereignhomerulewithin.org/index.html
and understand the current use of GLADIO here domestically at:
https: //youtube.com/watch?v=5hI3HxvjkBw
(Video removed by Youtube as they do not want the truth to be known).
Yes and there is more especially the fact that the Saturnist Jesuits program is to extirpate heretics and to eliminate all protestants and nation states and or reduce them to subservience to the Global Trustee.
THE BITCOIN – PENTAGON – CONGRESS MASSIVE SCAM AT DIEGO GARCIA.
►
It got real bad during the Hillary years, as she seized - merged the commercial bank funds intented to pay-off the national debt the investment bank interchange funds.
Now 21 trillion has accumulated, enough to pay-off our national debt. We now have $250 TRILLION in the COMMERCIAL BANK SPECIAL TRUST FUND ILLEGALLY MERGED with the INVESTMENT BANK EXCHANGE STABILIZATION FUNDS, done in 1999 by the Clintons when the Clintons illegally repealed the Glas Siegal 1933 Act.
►
We can pay-off our national debt.
►
KEEP IN MIND ALSO THAT THIS BLACK NOBILITY BANKING CARTEL OWES US TWO QUADRILLION DOLLARS IN TREATY OF VERSAILLES BONDS WHICH HAVE ACCUMULATED OVER 50 YEARS AND NOW THEY MUST PAY!
ARREST THE FED HASHTAG NOW!
OUR NATIONAL DEBT IS ONE BIG HUGE SCAM! We do not owe ONE PENNY, THE BANKING CARTEL OWES US!!
►
PLEASE VISIT OUR ORIGINAL POST HERE
▶ New Political Party NESARA frees America !
https://busy.org/@motherlibertynow/new-political-party-nesara-frees-america-frees-america
https://busy.org/@motherlibertynow
https://busy.org/@motherlibertynow/to-become-great-one-must-start-small-be-willing-to-listen-learn-serve-others-first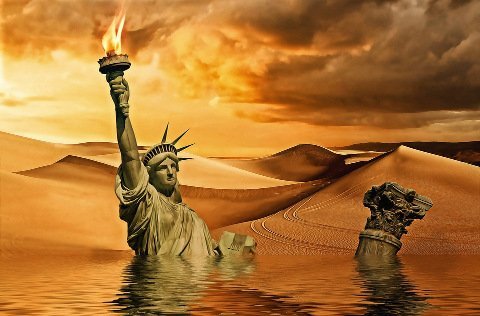 ☺ ☼ ☻☺ ☼ ☻☺ ☼ ☻☺ ☼ ☻☺ ☼ ☻☺ ☼ ☻☺ ☼ ☻☺ ☼ ☻