Mithril Monthly-September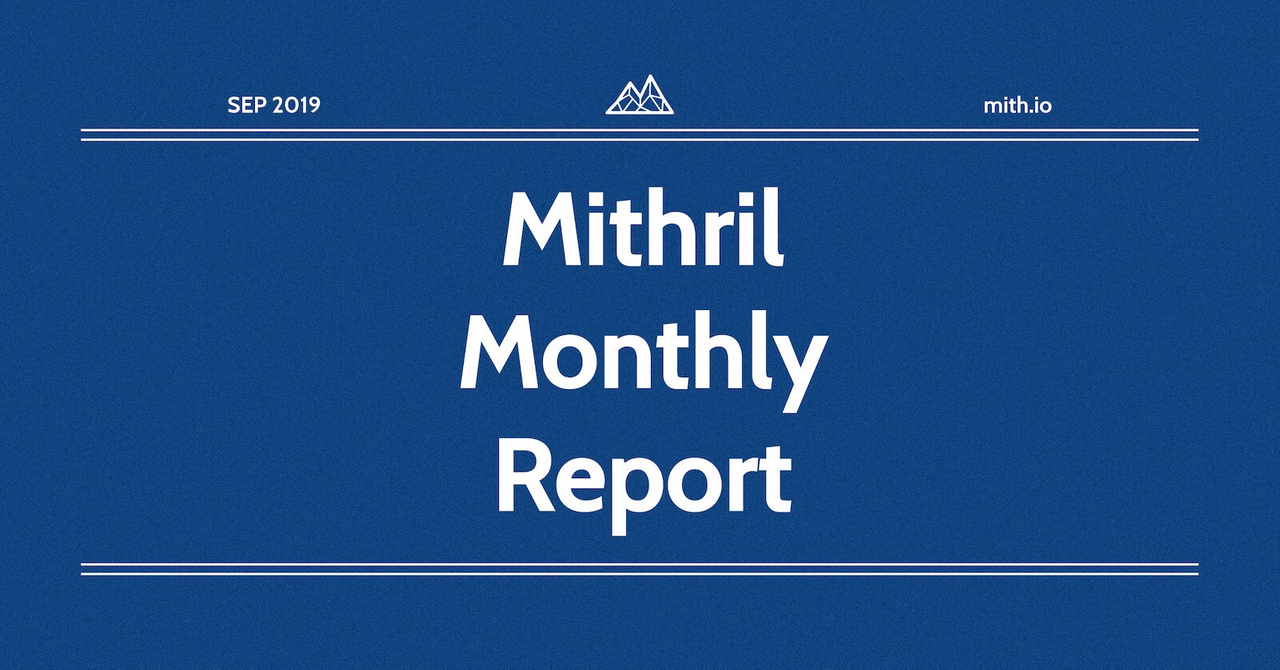 October 2019 has begun, so it's time to look back on what Mithril achieved in September.
In the last month of summer, Mithril partner up with Xangle, a global crypto-asset disclosure platform that is bringing transparency to the market and helping make blockchain projects more understandable to traditional corporates and financial institutions. Shortly after the disclosure and the announcement, Mithril received A+ grade and the most view on Xangle! You can check out our public information disclosure page HERE.
https://medium.com/mithriltoken/xangleonline-950cb4295e69
In the meanwhile, we updated the milestone on our official website, as well as the introduction of the entire ecosystem.
https://medium.com/mithriltoken/milestone-190920-fd8a813957df
https://medium.com/mithriltoken/mithrilecosystem-190918-ca93ade48f5d
Follow us on Twitter and Medium! If you like what we are doing, please show us your support by sharing this news with the greater community.