The Pie with Plums | Recipe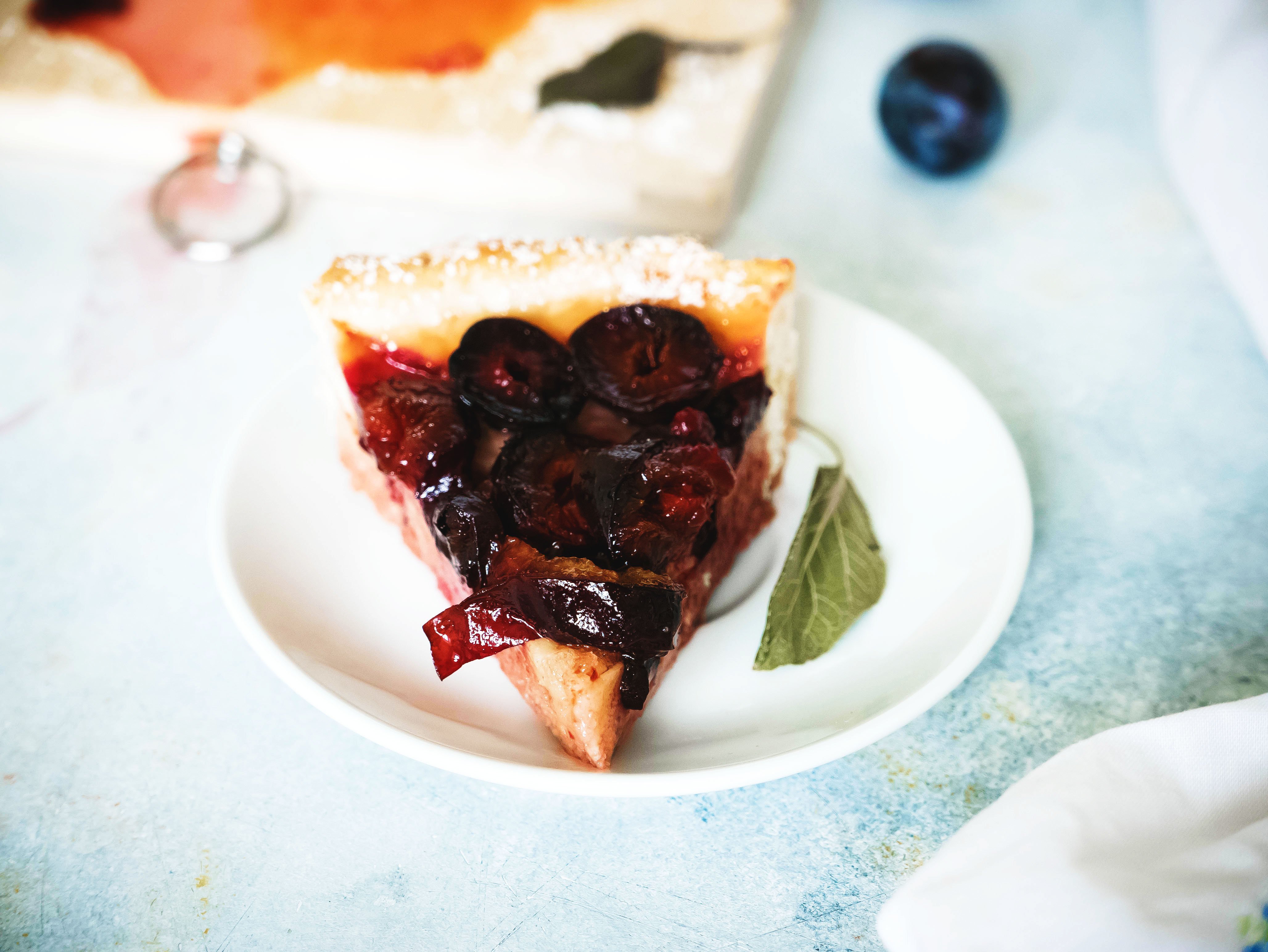 Good morning to everyone, who likes to start your day delicious. Last month, I do not have enough time to make delicious pies, so I found a great way to spend more time in the kitchen.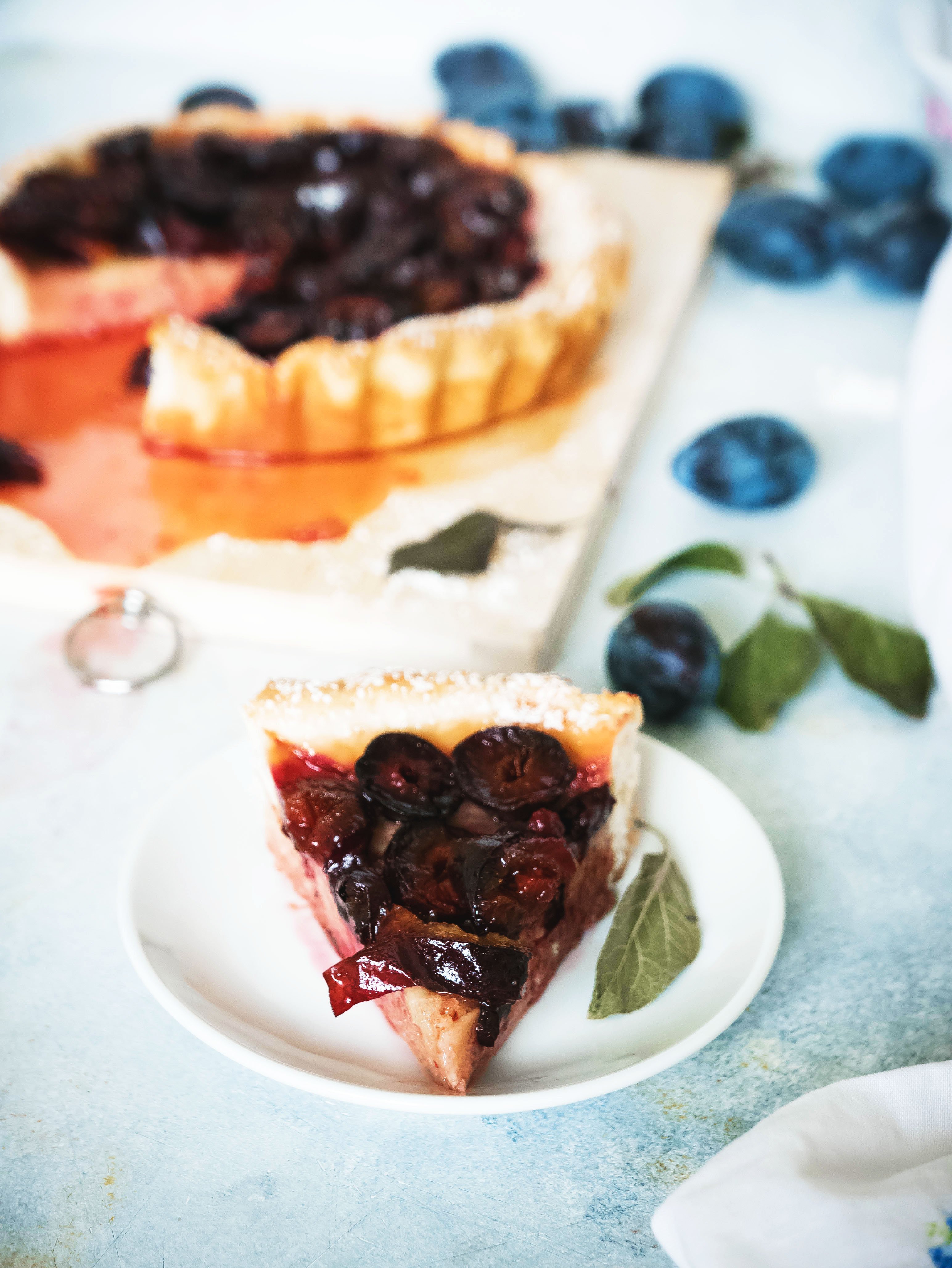 In the middle of the week every evening I prepare a new pie recipe or any other recipe for baking or dessert. So I have enough time for all my planned activities and I can not deny myself the preparation of my favorite pastries.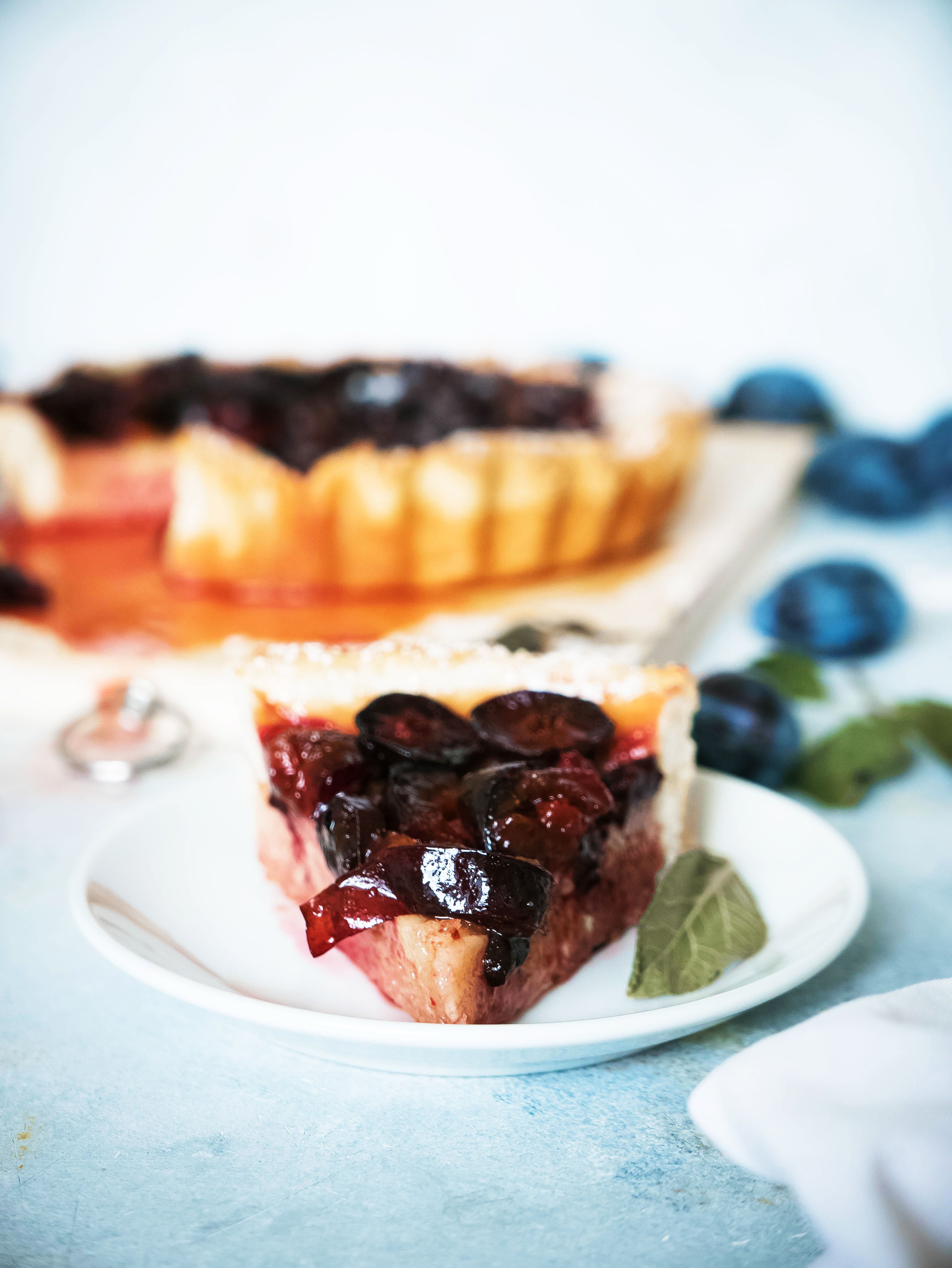 Last night I made a terrific pie with plums. I decided to make an open pie and laid the plums over the dough. The pie is perfectly impregnated with plum juice and plums become very soft and baked.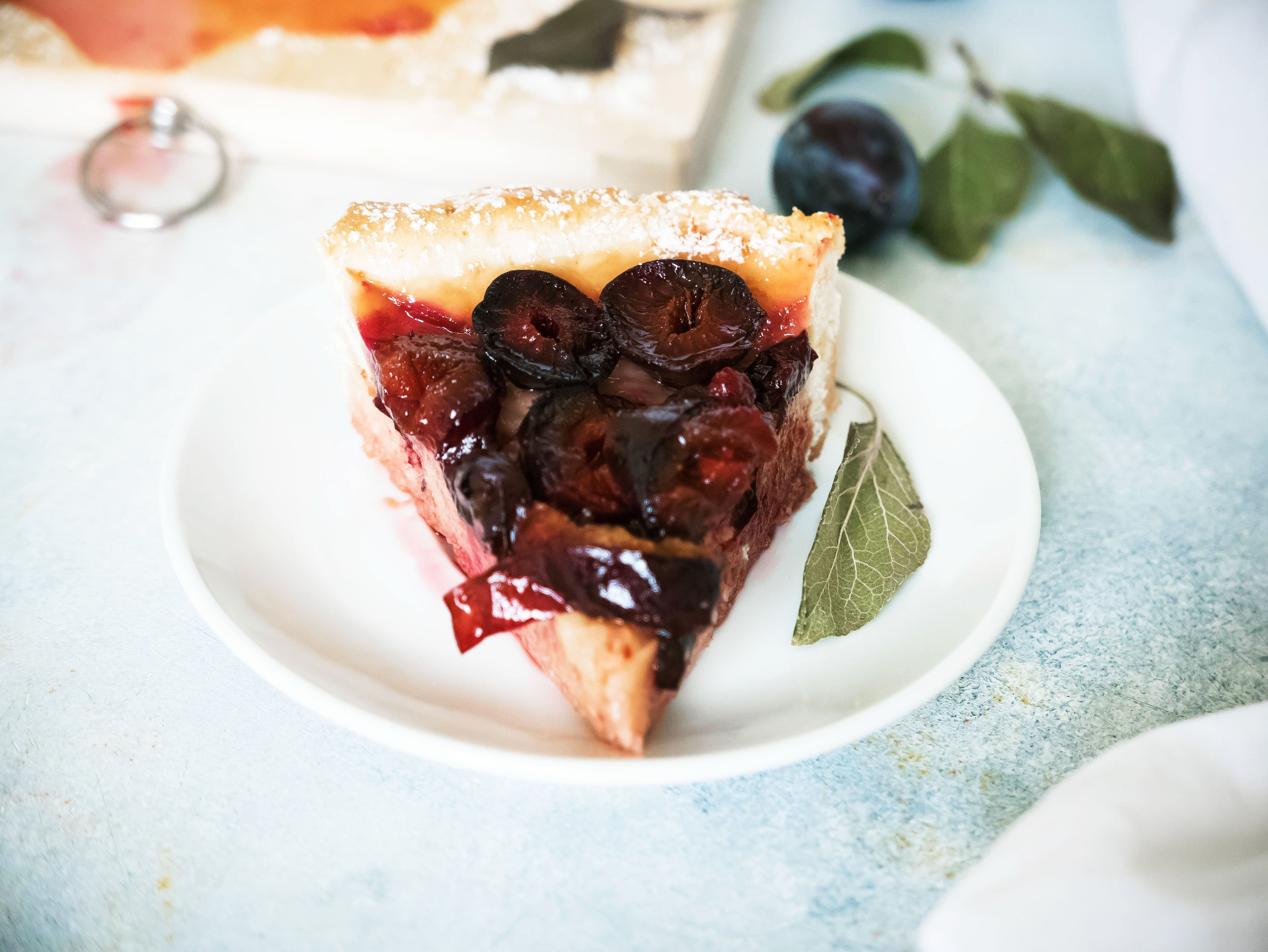 For the preparation of the pie, I specifically chose a sweet variety of plums. These plums have a small shape and a dark color. The pie turns out to be sweet with a bright aroma and amazing taste. Friends if you like plums you will definitely like my plums pie recipe.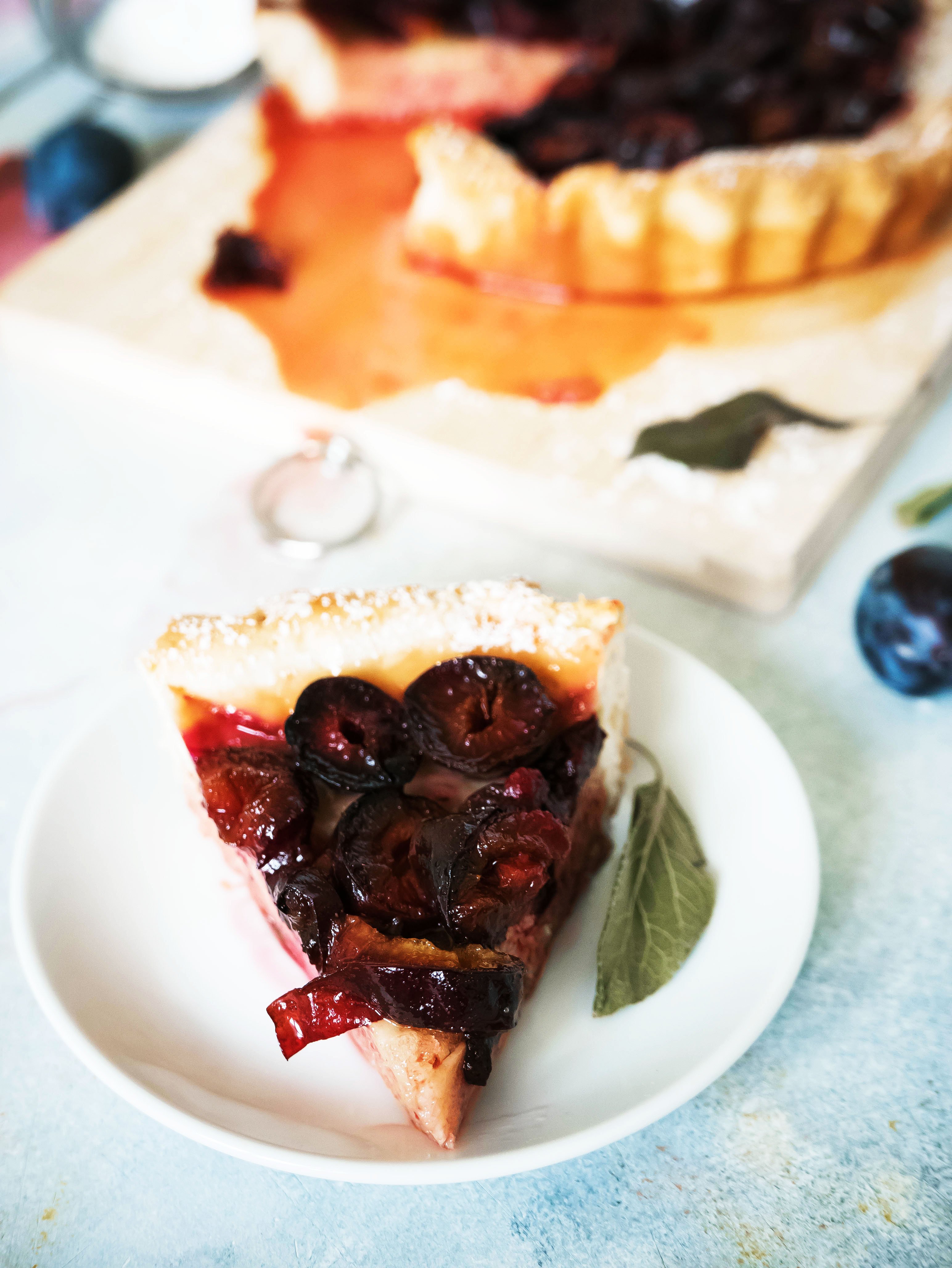 Ingredients:
milk - 250 ml
salt - a pinch
baking powder - 1 tsp.
starch - 1 tbsp. l.
sugar - 200 g
sugar - 2 tbsp.
flour - 300 g
Butter - 100 g
For filling:
plums - 1/2 kg
Preparation:
Sift flour into a large cup. Add butter and milk to room temperature. Mix flour with baking powder, salt and sugar. Add butter and milk. Knead the dough.
Cover the dough with a kitchen towel and put it in the refrigerator for half an hour. Heat the oven to 200 ° C. Take the dough out of the refrigerator and put it in a cake pan. Sprinkle the dough with sugar.
Wash the plums under running water and cut them into two parts. Cut the plums with circles. For this pie, you should buy sweet plums, which are easily removed from the bones.
Place the plum on the dough on the outer circle of the mold. Sprinkle plums with starch. Then sprinkle the pie with the remaining sugar and bake in the oven for 35-40 minutes.
Camera: Panasonic Lumix DMC-LX100
---
Bon Appetit!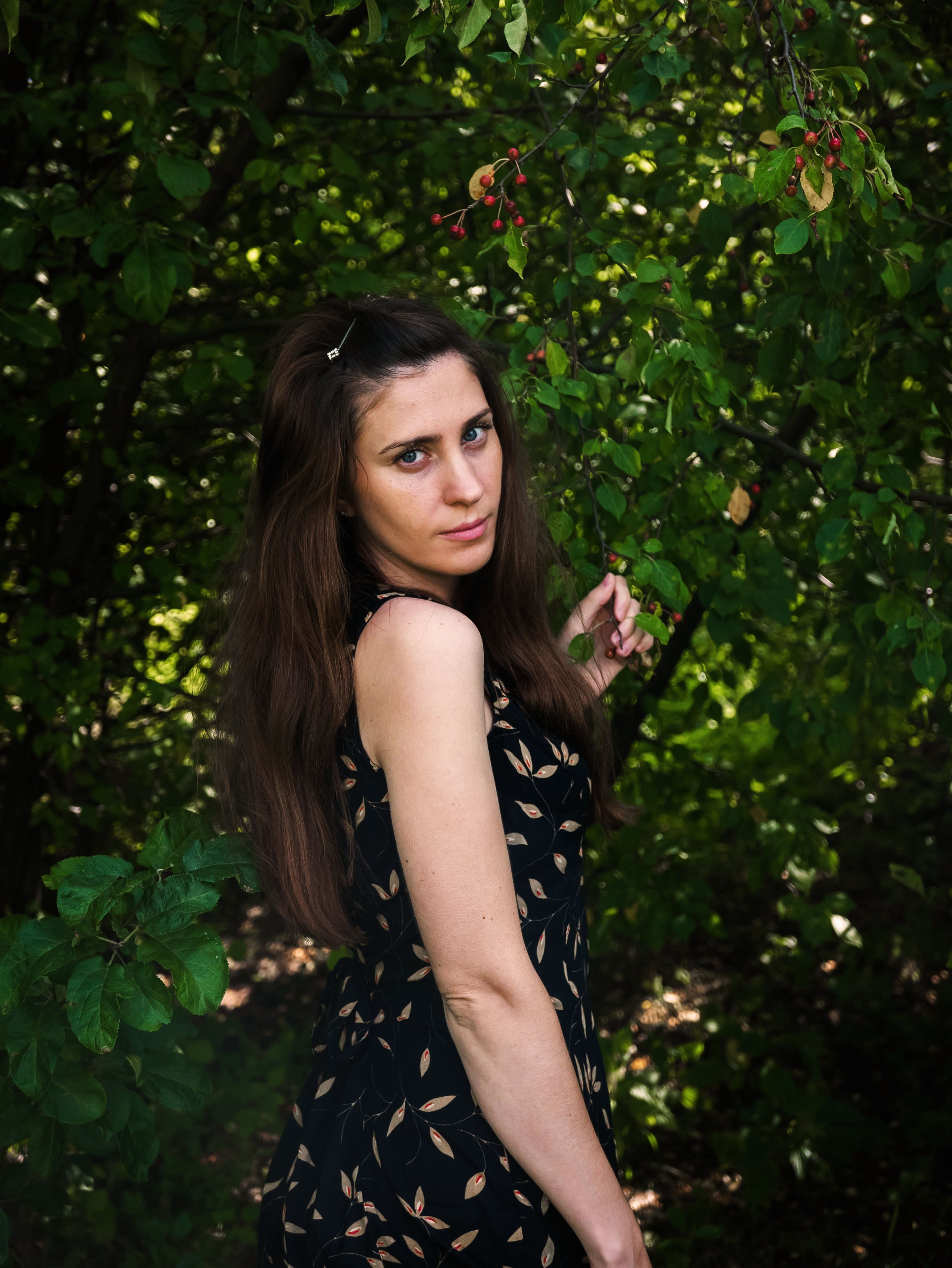 Thanks for watching and your time, I always appreciate it!
---
Here you can see some of my recipes:
1. Waffles with Cream and Berries
2. Smoothies with Mango
3. Pasta with Tomatoes and Spinach
4. Useful Bread for Breakfast
5. Cupcake with Sorrel
6. Pasta with Green Beans and Parmesan Cheese
7. Chocolate Cake with Figs
8. Pumpkin Cream Soup
Enjoy excellent day, friends!
---
P.S. Have you tried Presearch yet? You can get money by searching !

Click Here
---