Buns with Cinnamon and Sugar | Recipe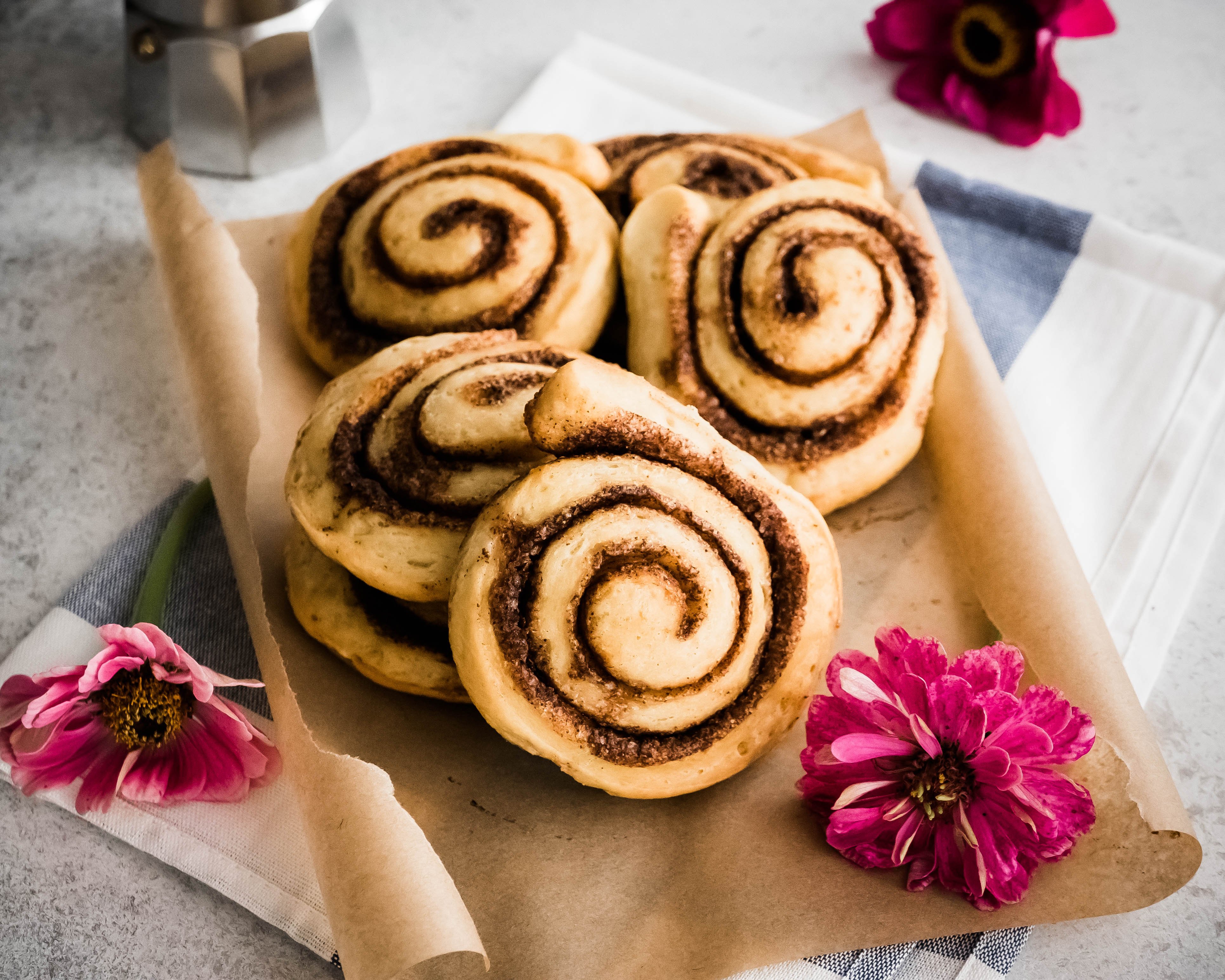 Good morning, dear friends! Today was a great morning, which I decided to spend in the kitchen and make delicious buns.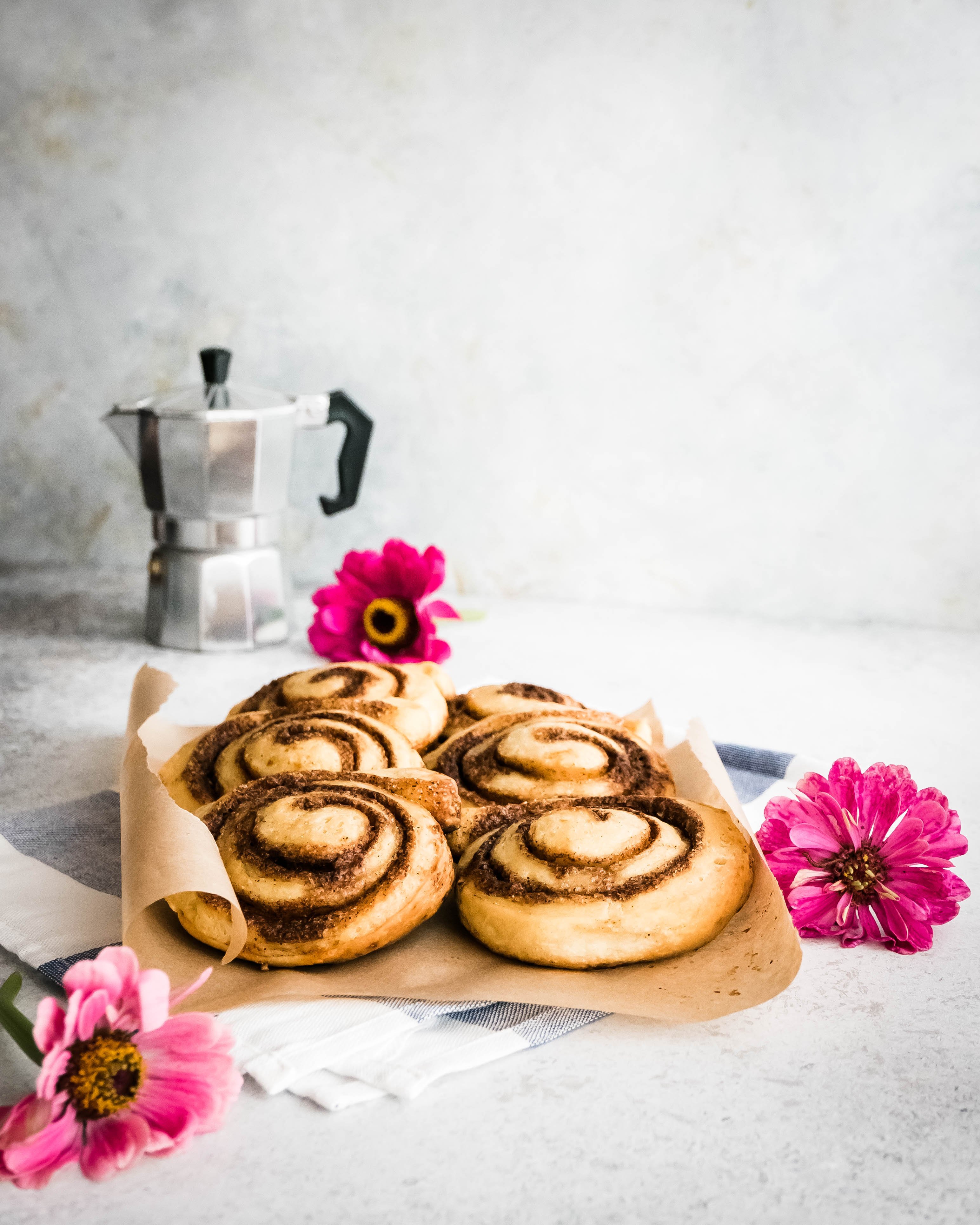 Buns for breakfast are just a fantastic idea, it's just an excellent breakfast that my family will surely like and I also think that your family will be happy with such a breakfast.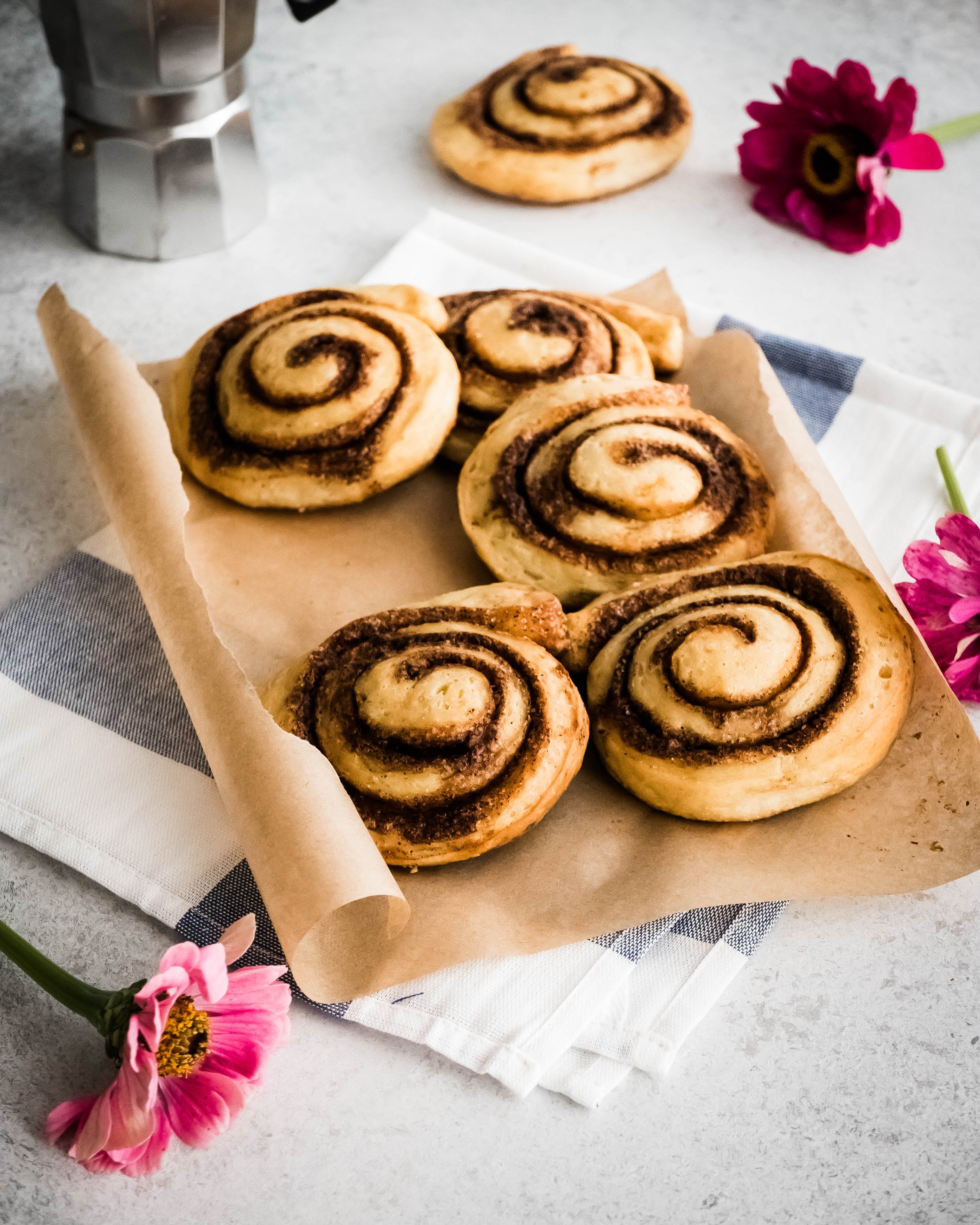 Today I prepared buns with cinnamon and sugar and wrapped each bun in a small roll.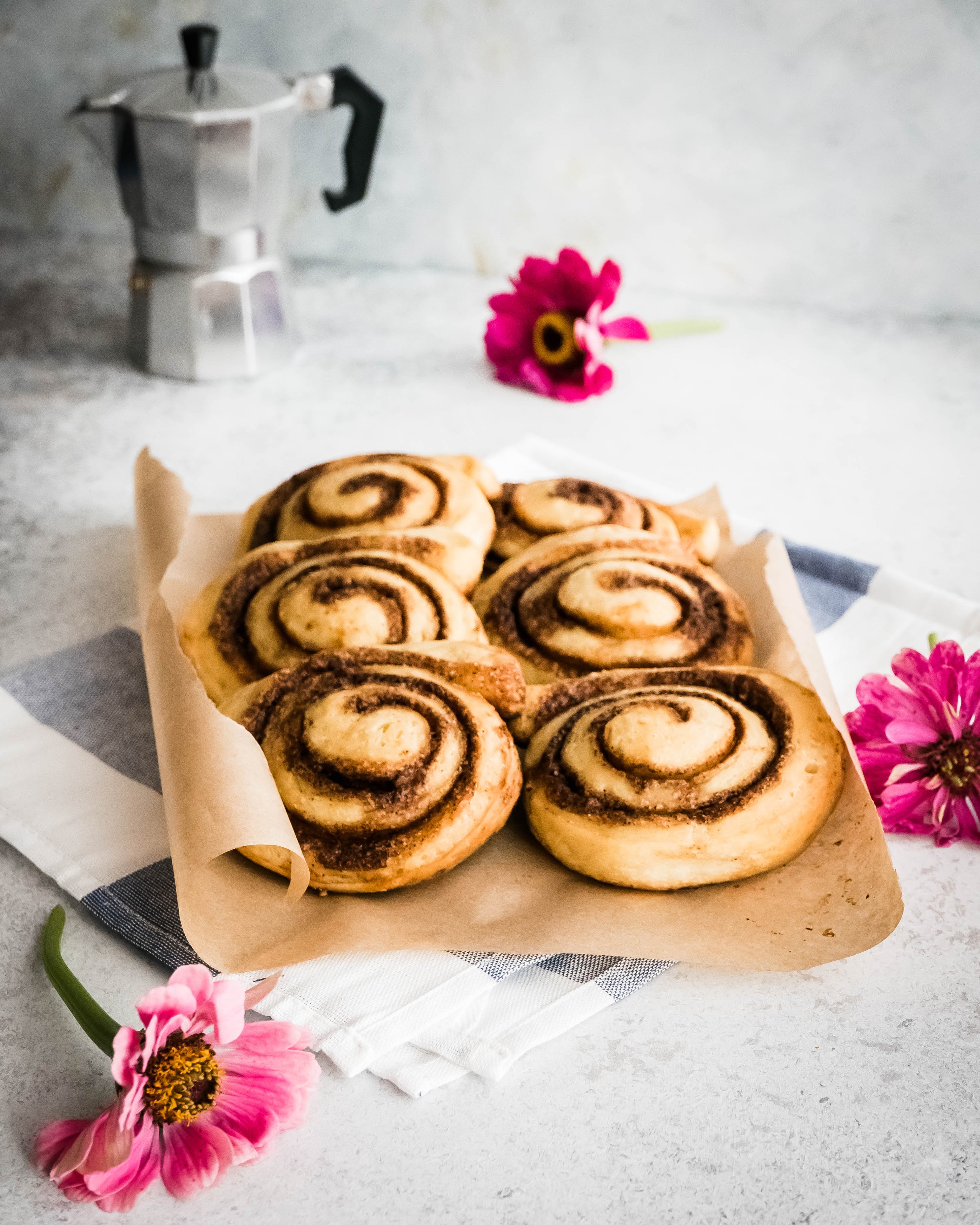 Buns look great on a light background to which I added a few bright pink flowers.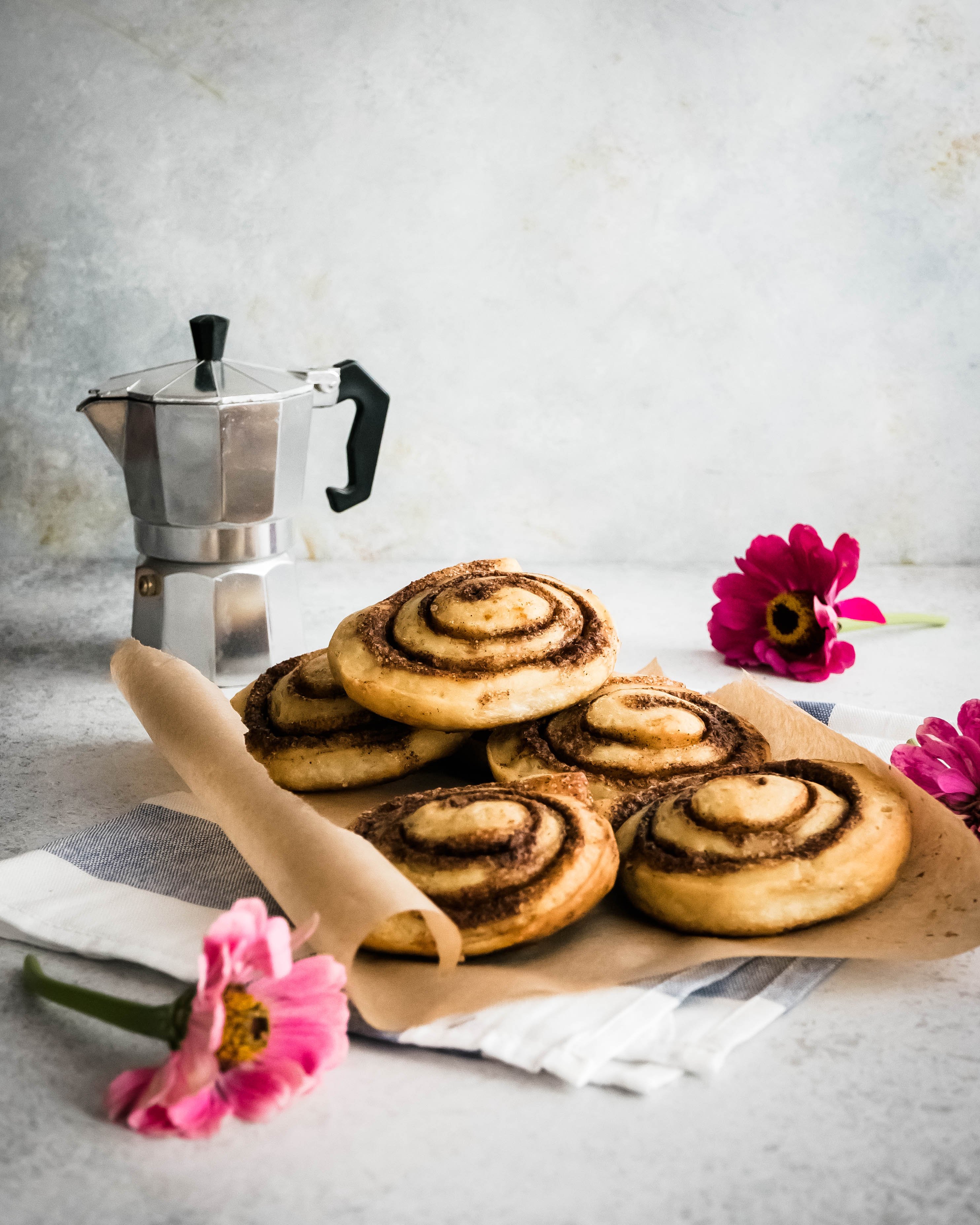 I love stuffing my kitchen with new pastries and these buns with cinnamon made the beginning of my morning just terrific.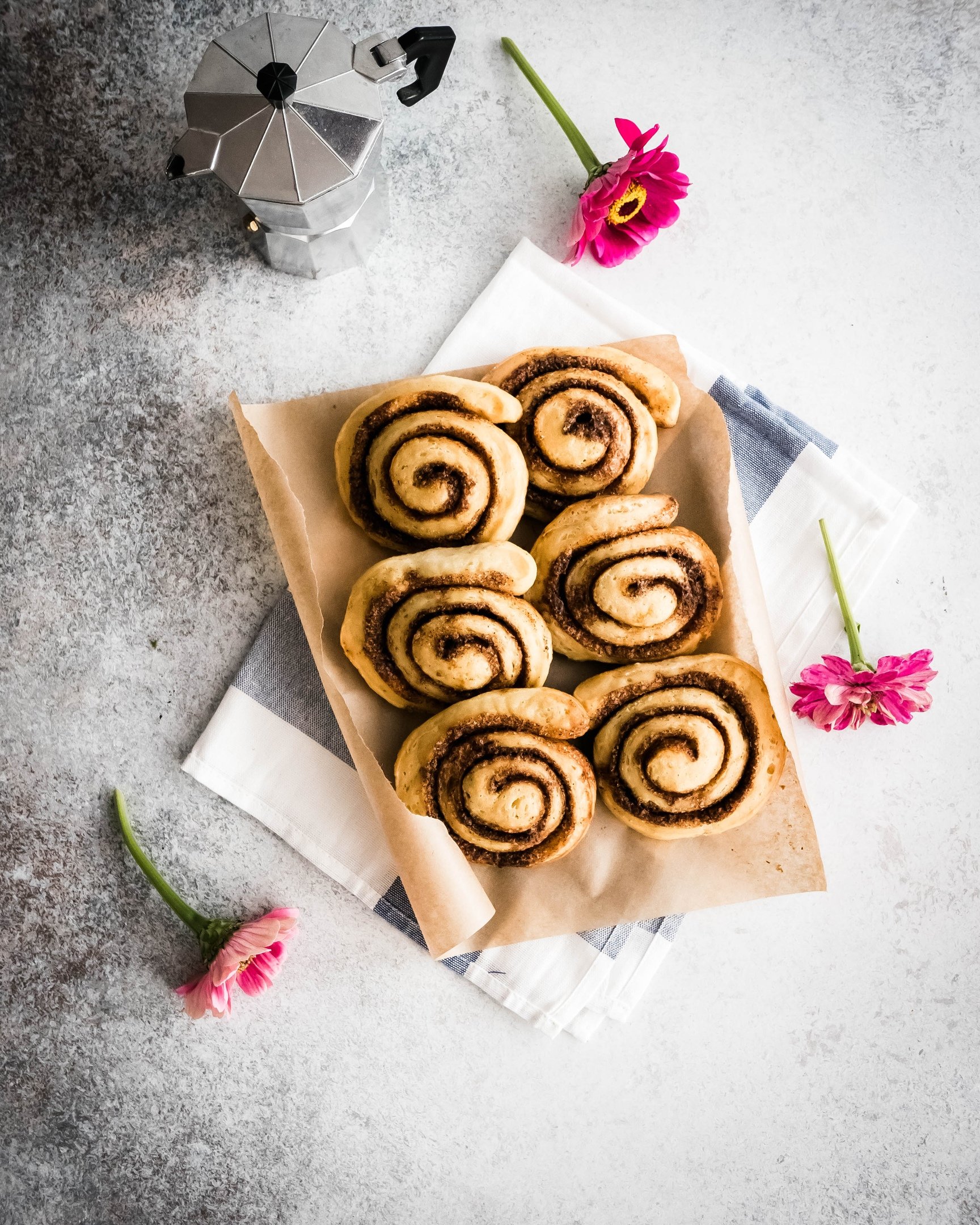 Ingredients:
500 g of flour
200 ml of milk
100 g of butter
10 g of yeast
100 g of sugar
2 tbsp. tablespoons cinnamon
a pinch of salt
Preparation:
Add in warm milk 1 tbsp. a spoonful of sugar, yeast, 1 tbsp. a spoonful of flour and leave for 15-20 minutes. Then add flour, salt and softened butter. Knead the dough.
The dough should turn out soft and gentle. Remove the dough into a warm place for one hour to increase in volume.
Mix cinnamon with sugar.
Roll the dough into a rectangular layer.
Lubricate the dough with melted butter and sprinkle with a mixture of cinnamon and sugar.
Roll the dough into a roll and cut into buns that are the same in thickness.
Lay the buns with cinnamon on a baking sheet covered with baking paper at a distance of about 5 cm from each other so that when baking the buns do not stick together.
Cover the buns with a kitchen towel and leave for another 20-30 minutes for lifting.
Bake buns with cinnamon in a preheated oven to 200-210 ° C for 20-25 minutes until golden brown.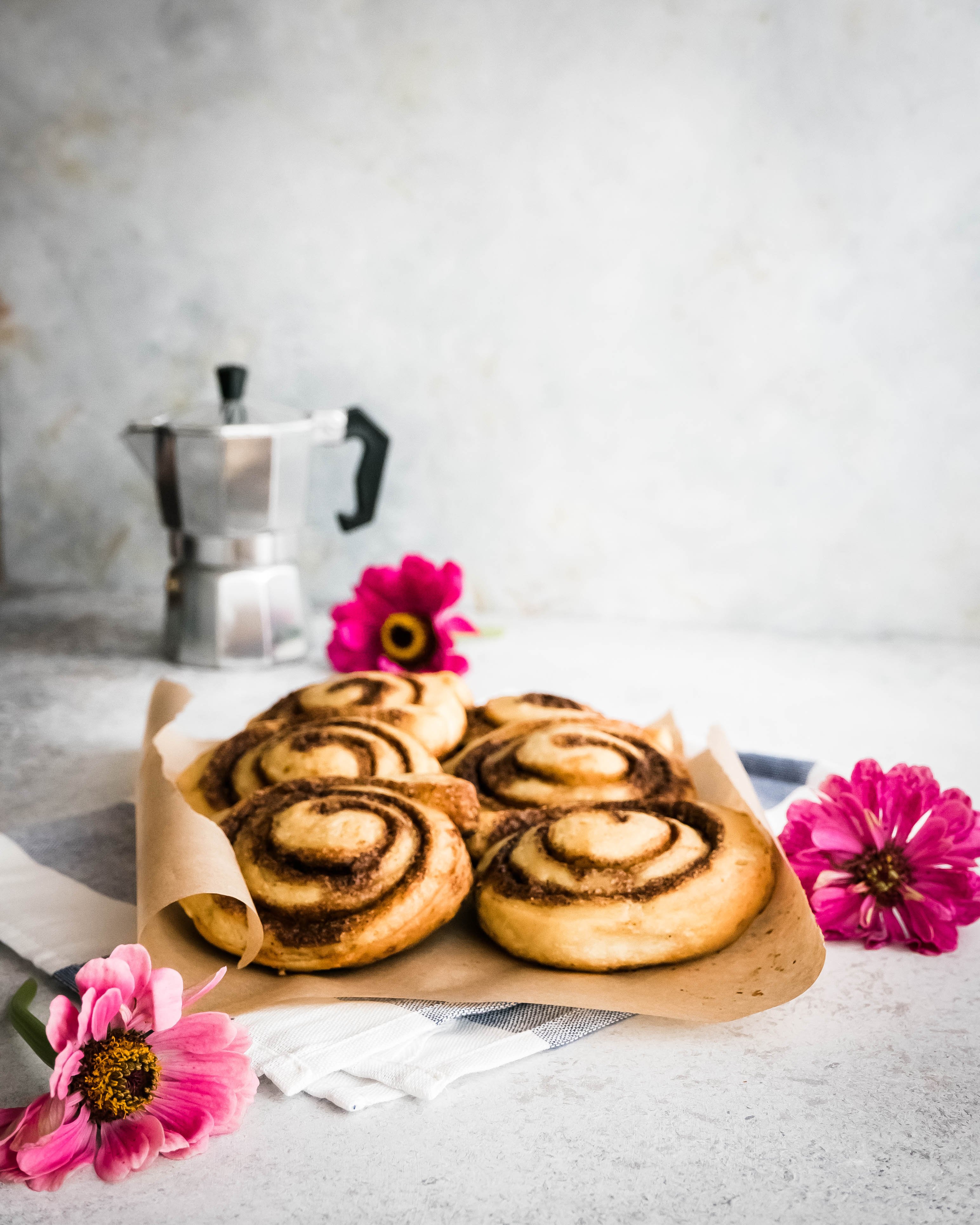 Camera: Panasonic Lumix DMC-LX100
---
Bon Appetit!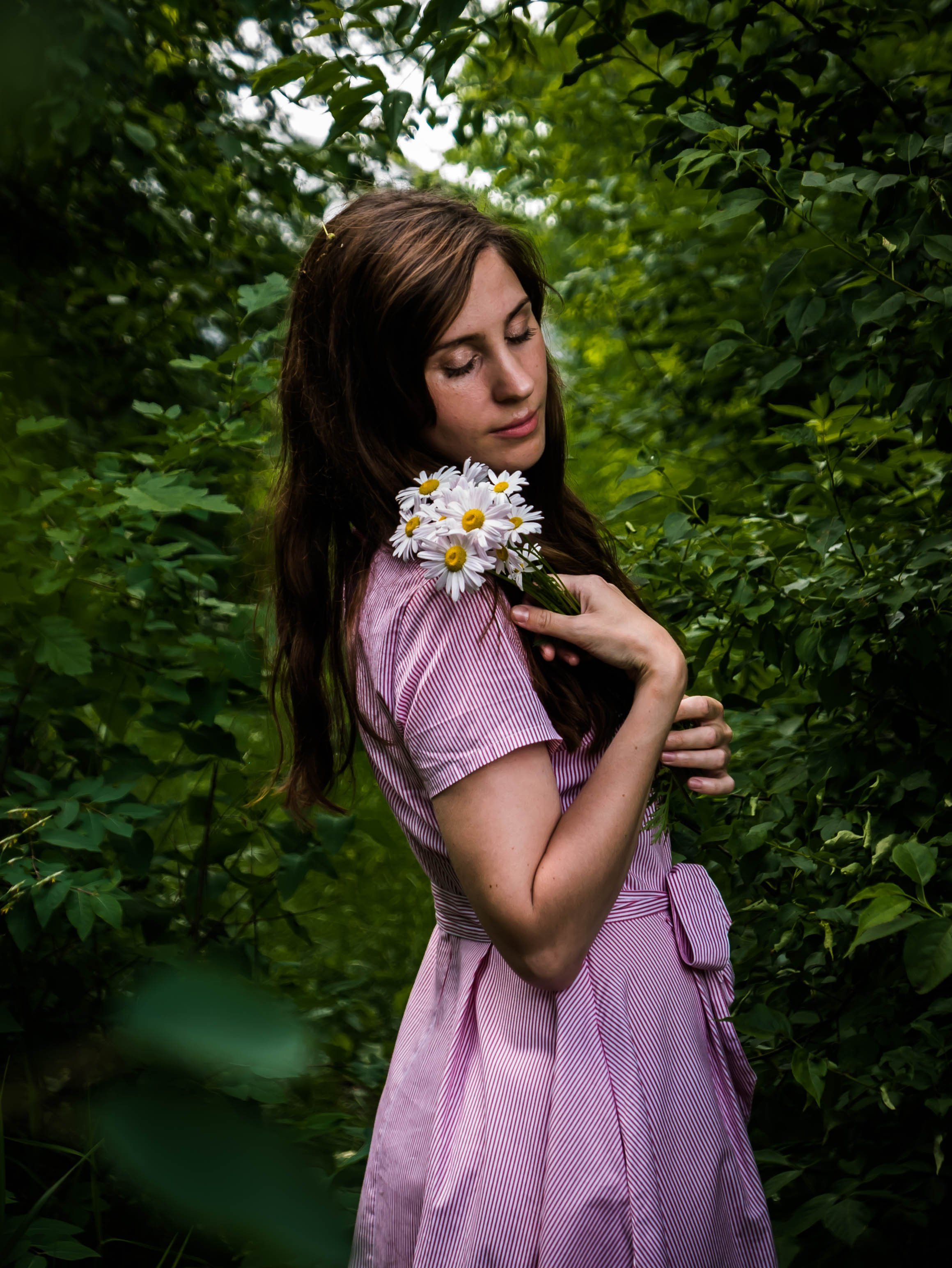 Thanks for watching and your time, I always appreciate it!
---
Here you can see some of my recipes:
1. Waffles with Cream and Berries
2. Smoothies with Mango
3. Pasta with Tomatoes and Spinach
4. Useful Bread for Breakfast
5. Cupcake with Sorrel
6. Pasta with Green Beans and Parmesan Cheese
7. Chocolate Cake with Figs
8. Pumpkin Cream Soup
Enjoy excellent day, friends!
---
P.S. Have you tried Presearch yet? You can get money by searching !

Click Here
---