Dirty Sunshine Silver Round
Another LCS score! I don't know if I'd call this toned, it's really just grungy. It's really unevenly weathered. I don't know if it's been rubbed clean in spots, or just was stored oddly, or had been handled a lot over the years, but it's a really strange tarnish pattern.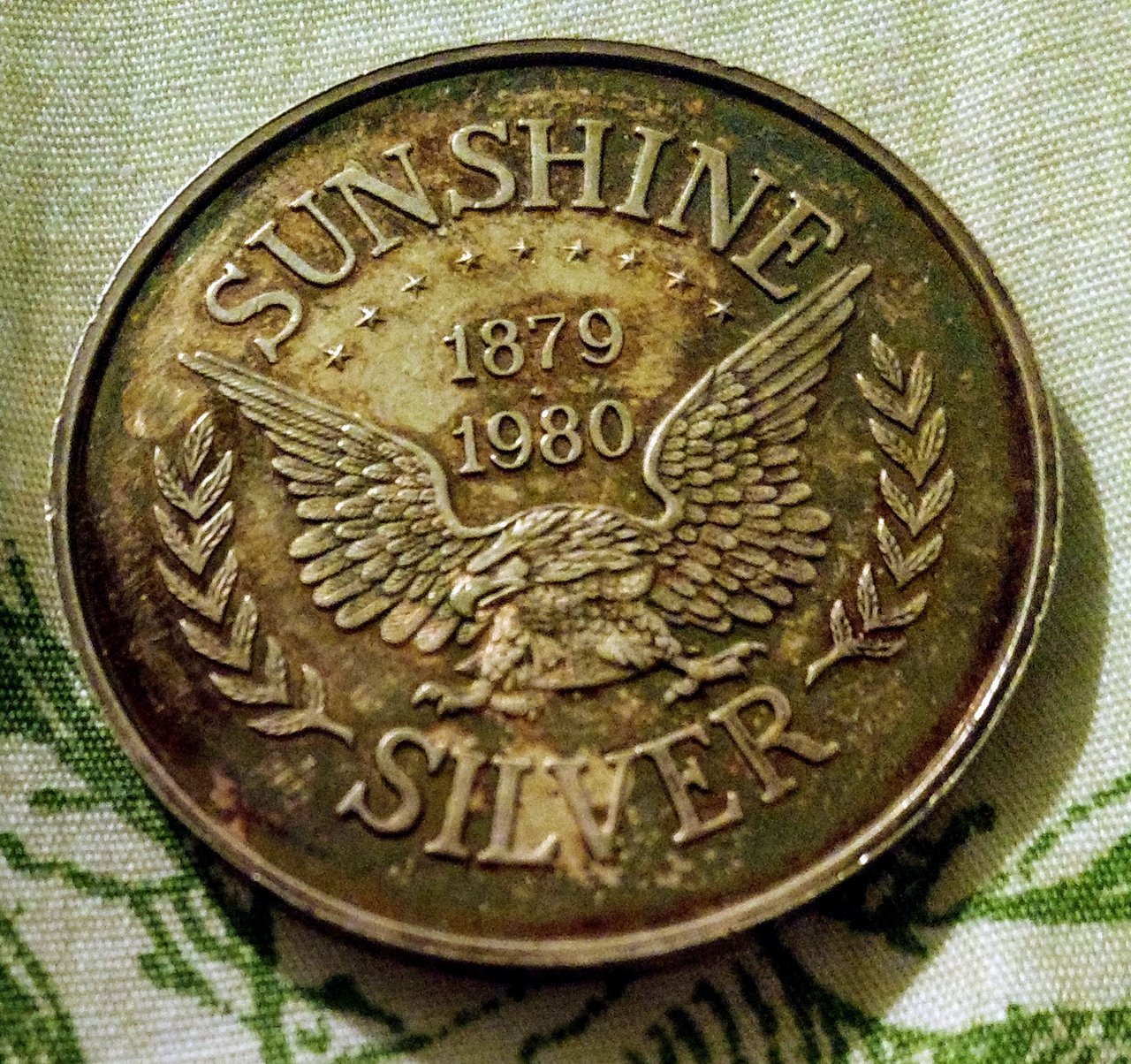 The design is fairly unremarkable, with its eagle, dates, the word "silver", etc. I don't know, but I assume this is the same Sunshine Mint that still makes generic rounds to this day.