Openmic Week 101 Top 5 and Honorable Mentions
meno
72
9 months ago
Busy
4 min read
Another beautiful week filled with amazing music my friends. I for one I'm excited to see the originals keep on coming, week after week, the endless supply of the most precious songs. What other contest enjoys such privilege? I don't think many, that's for sure.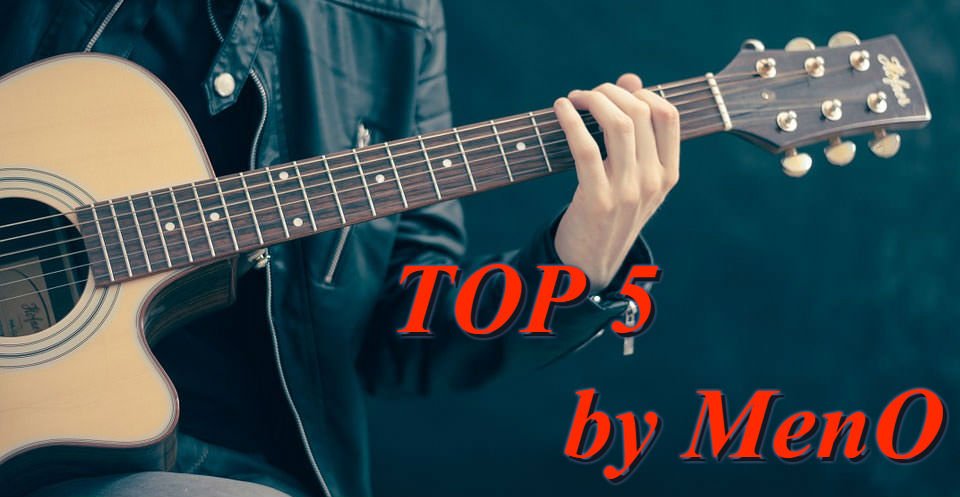 Without any more delays, here we go:
First Place.-
@yidneth - Queen of her Realm(original)
Steem's very own magical fairy is at it again. I think it's been months since I've seen her entries on the openmic, but I knew after thirty seconds in this entry would place this week. The word magical falls short, the beautiful voice just soars over the heavenly strums of a harp. What else is there to say?
Second Place.-
@ilazramusic - Entra (original music)
Describing this man's talent is very difficult for me. But it's probably enough for me to say that I don't know how he is not touring the world. There is a collection of his songs at this point in time that just get stuck in my head and refuse to leave.
It's been two days now, that I'm singing around - "ENTRAAAAAAAAAAAA" - it's a hit I tell you!
Third Place.-
@josecabrerav - Tornasol (original)
Two of my favorite Venezuelan musicians collaborating on an original track, WHAT? I knew I was in for a treat, I knew it. Monica and Jose are suber vocalist, and the band playing along with them sounds so tight, so cohesive, that this performance requires no tweaks, no adjustments at all.
Loved every second of this...
Fourth Place.-
@mayneth - Por si existes(original song)
Honestly, this is not the first time @mayneth shows us how talented he truly is. Aside from the performance being superb, the composition itself is stunning. How he flows on the keys as he tells a story reminds me of the greats.
I've you've never listen to this man sing and play, you are missing out.
Fifth Place.-
@siomarasalmeron - NAME OF SONG
The charming and talented Siomara strikes again. I love the cuatro, honestly, its one of those instruments that always make me smile. The vocals on this track as usual are superb and Siomara shows us her vocal range without much effort.
Seems like this week Venezuela has been bringing out the big guns, right?
Honorable Mentions
In no particular order, these are some of the performances I loved this week.... I'm super grateful for being someone who gets to listen to this talent.
@lillywilton - Sweet Child of Mine(cover)
---
@swsw3037
-
Something just like this (cover)
---
@pechichemena
-
El tren (original song)
---
@drewley - Waves(orignal composition)
---
@nadabrahmasounds
-
Just a tale(original)
---
Don't forget to checkout the official Steemit OpenMic judges picks from @passion-ground @krystle @soundlegion and @verbal-d. Winners selected and announced every Monday on @luzcypher's blog page.
My deepest of Gratitudes
I would like to personally thank
@ausbitbank
,
@curie
and
@aggroed
for helping out our community. It's inspiring to see leadership taking the initiative to keep our beloved
#openmic
alive like this and its to me the biggest bullish indicator that we are on our way to a better, brighter tomorrow.
To our long time patron @pfunk once again, thank you for backing this project as you have for so long. I hope seeing the community rally behind the contest that we love so much made you proud. We have something very special here, and you've been key for it to be what it has become.
Long live the openmic!!!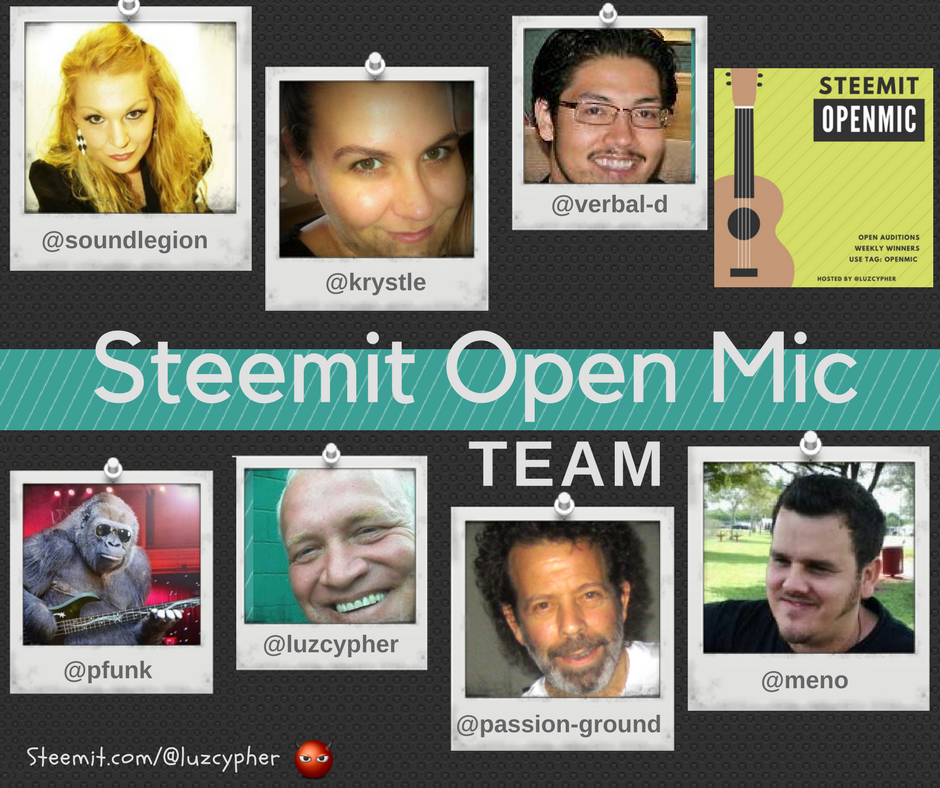 And that is it for me and week #101, not too late in the day(for it being monday), not like last time... Ready to do this all over again!!!
But hey friend, before you leave my post musical brother or musical sister, please know that despite the fact that we call this a competition, even though my post says first, second, third place, that is not what matters about the #openmic. In the end of the day the judges are just as human, as flawed and beautiful as everyone else on this planet. The ethos of this contest, of this community, is simply for us to have special place to share our passion for music, for us to laugh together, to cry together and explore emotions that everyday life seems to neglect in one way or another.
Every single one of you is valuable to me, so thank you for being part of my musical family...
Much love