Our Trip to "The Happiest Place on Earth" - Hongkong Disneyland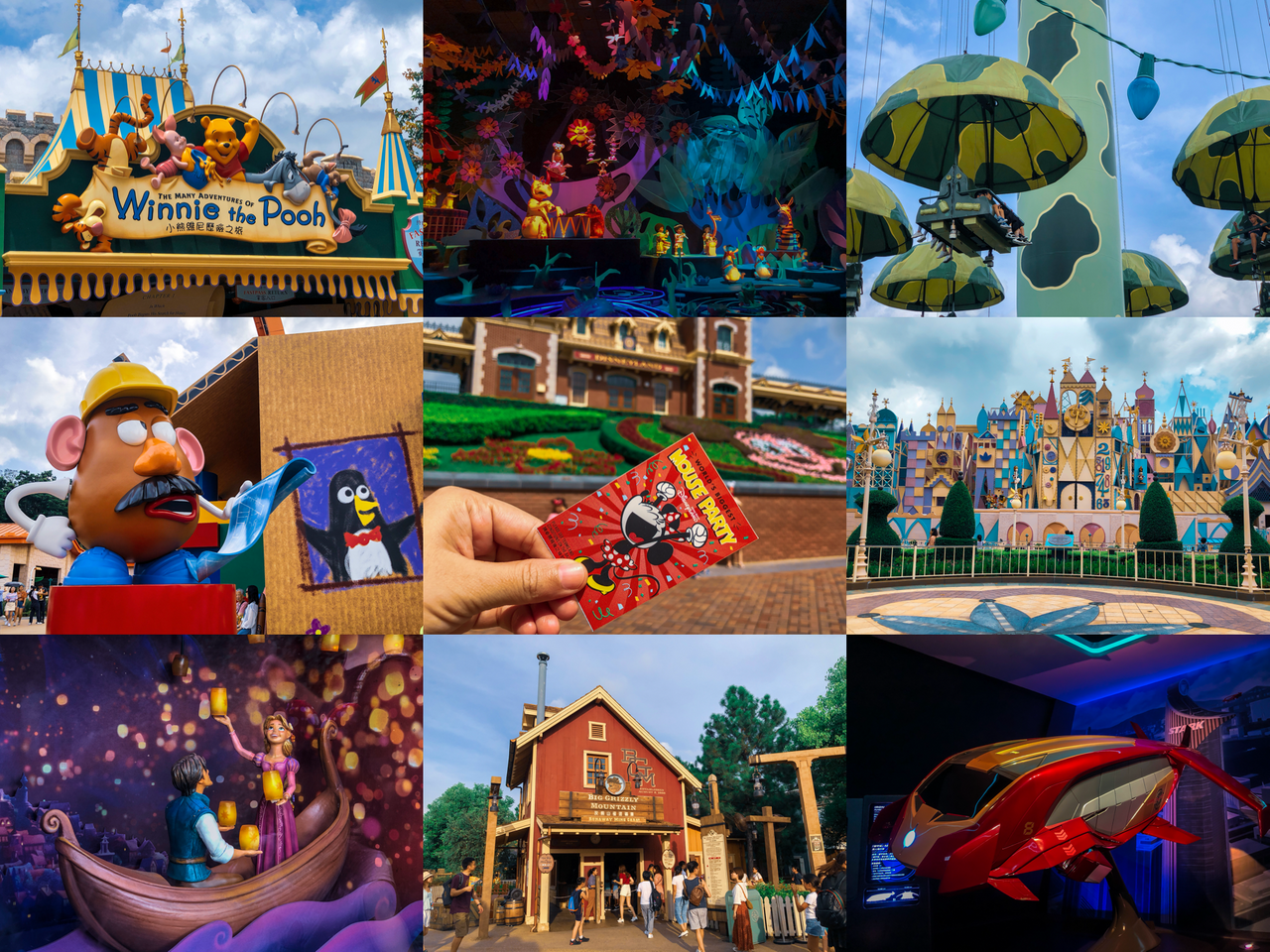 ---
Let me begin this travel blog by saying that Disneyland is not on my bucket list, but since we were already in Hongkong, it feels just right to see why it was a famous destination, and why it claims to be "The Happiest Place on Earth".
Hongkong Disneyland is located in Penny's Bay, Lantau Island, and is the largest theme park in Hongkong. We went there last July 13, 2019, and we booked our tickets via the mobile application Traveloka.
We were already bound to Disneyland before 9:00AM and it took us about 20-30minutes to get there from Tsim Sha Tsui. Can't help but take snaps of these cute little details of the train, that somehow makes us at peace that we are heading to the right destination. LOL. =P

This is how it looks like upon arrival. It felt like I was in Harry Potter's world.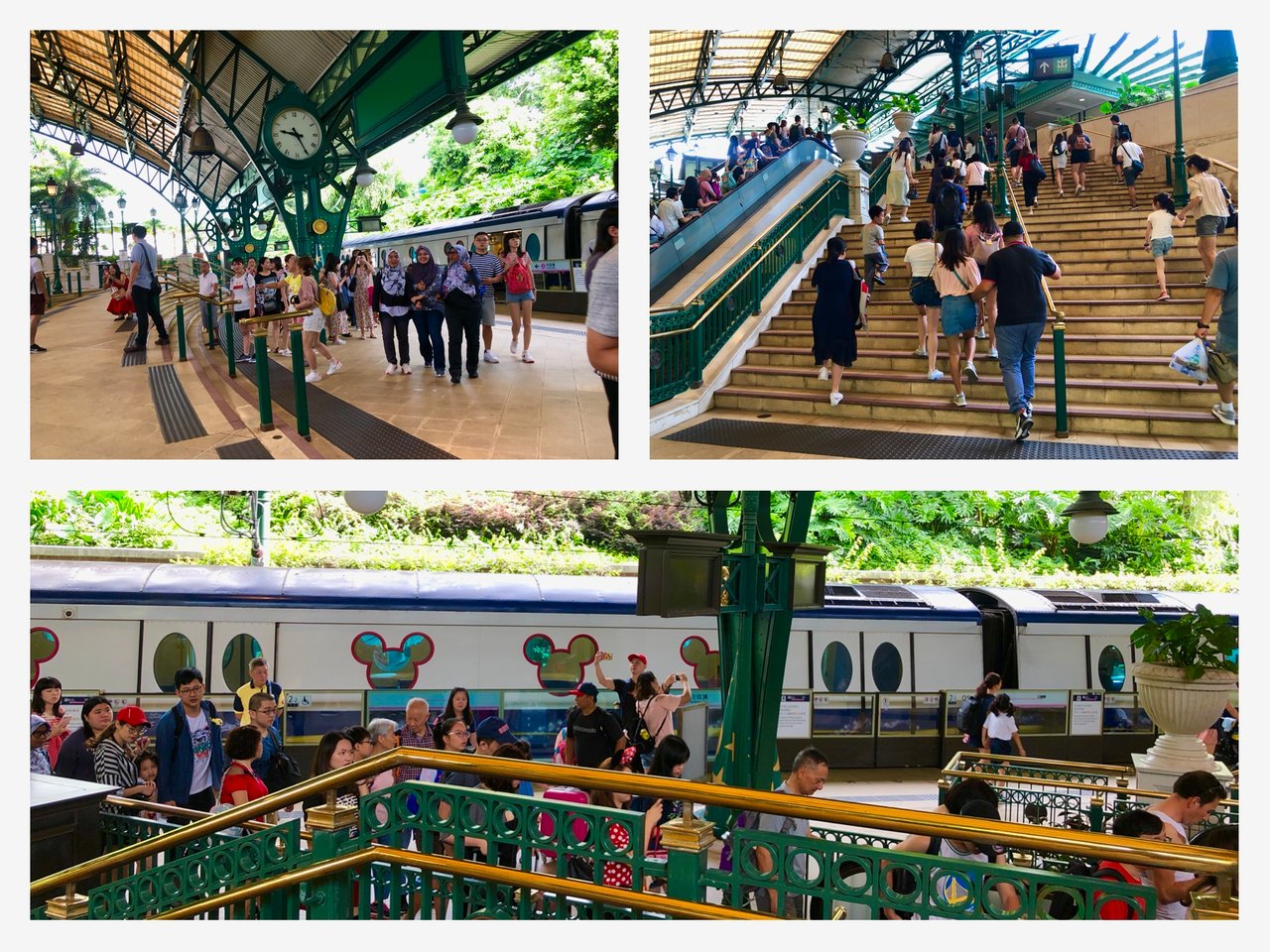 And right after swiping those Octopus cards, and charging us about ₱150-₱200, hello there Mickey!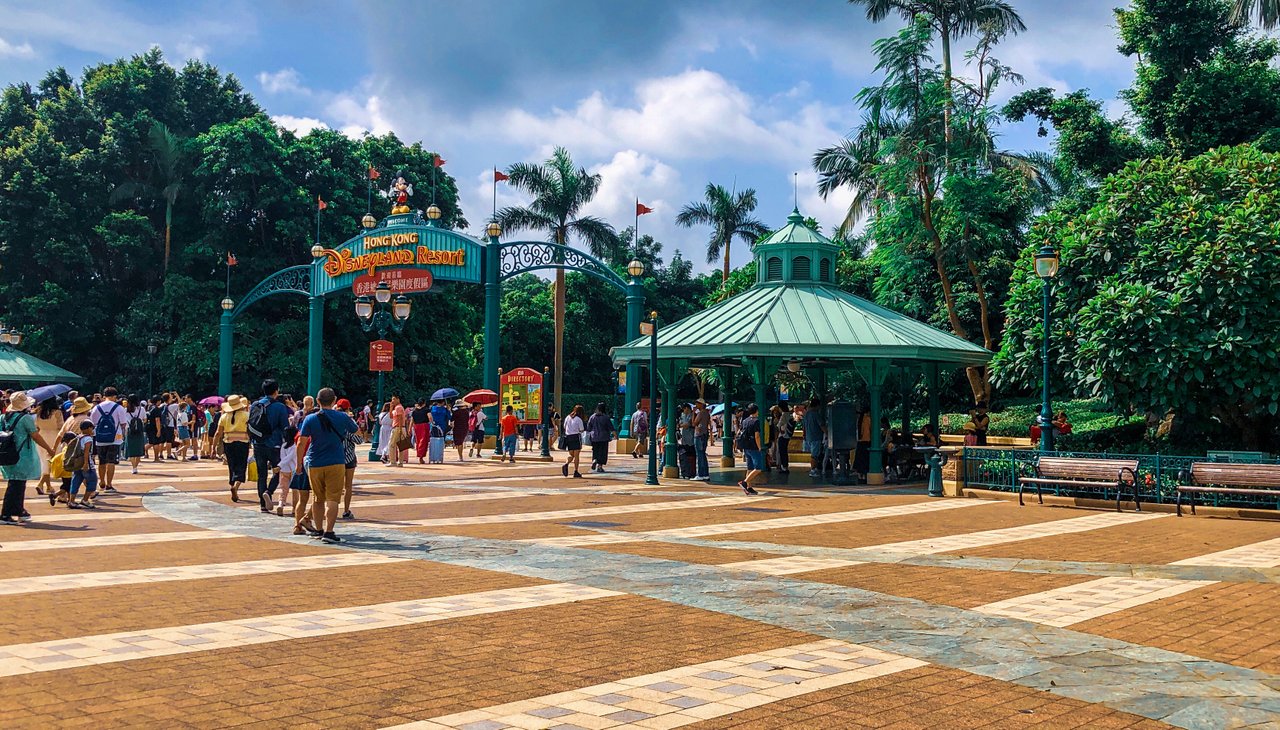 Before walking inside, we grabbed this chance for a photo op with the famous Disneyland entrance. Just don't expect to get decent photos because there are so many people taking their photos as well. Ang daming tao at ang init. I should have worn a T-shirt instead. Haha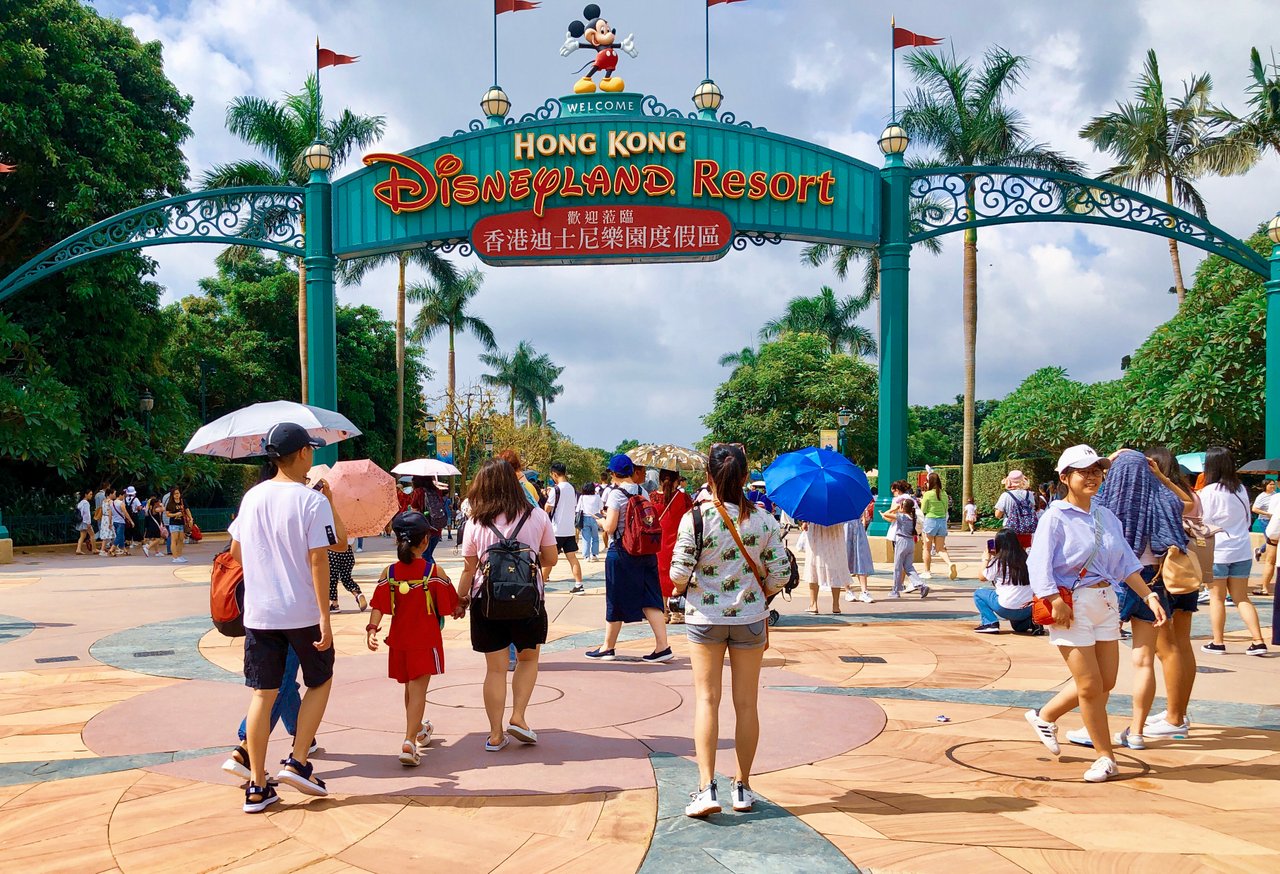 From that arc, the main entrance is still a few steps away. Since we booked our tickets via Traveloka, they provided us with a QR code and that's the only thing we presented, they didn't even require us to show any IDs. Scan scan nalang..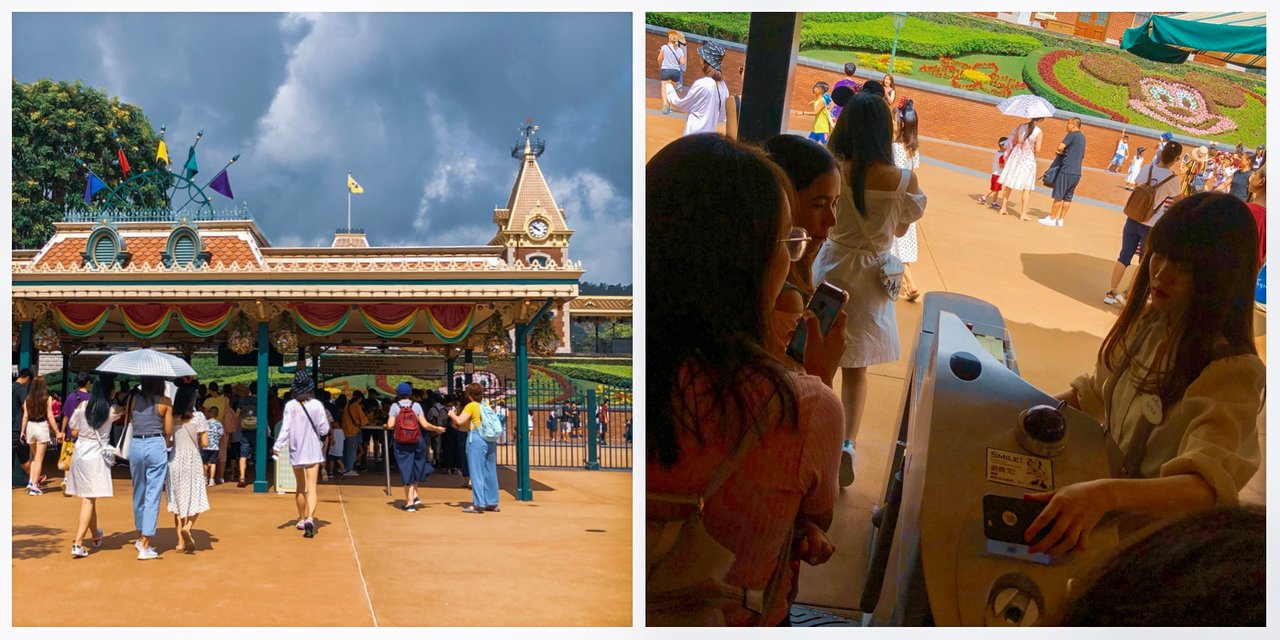 ..and we're in!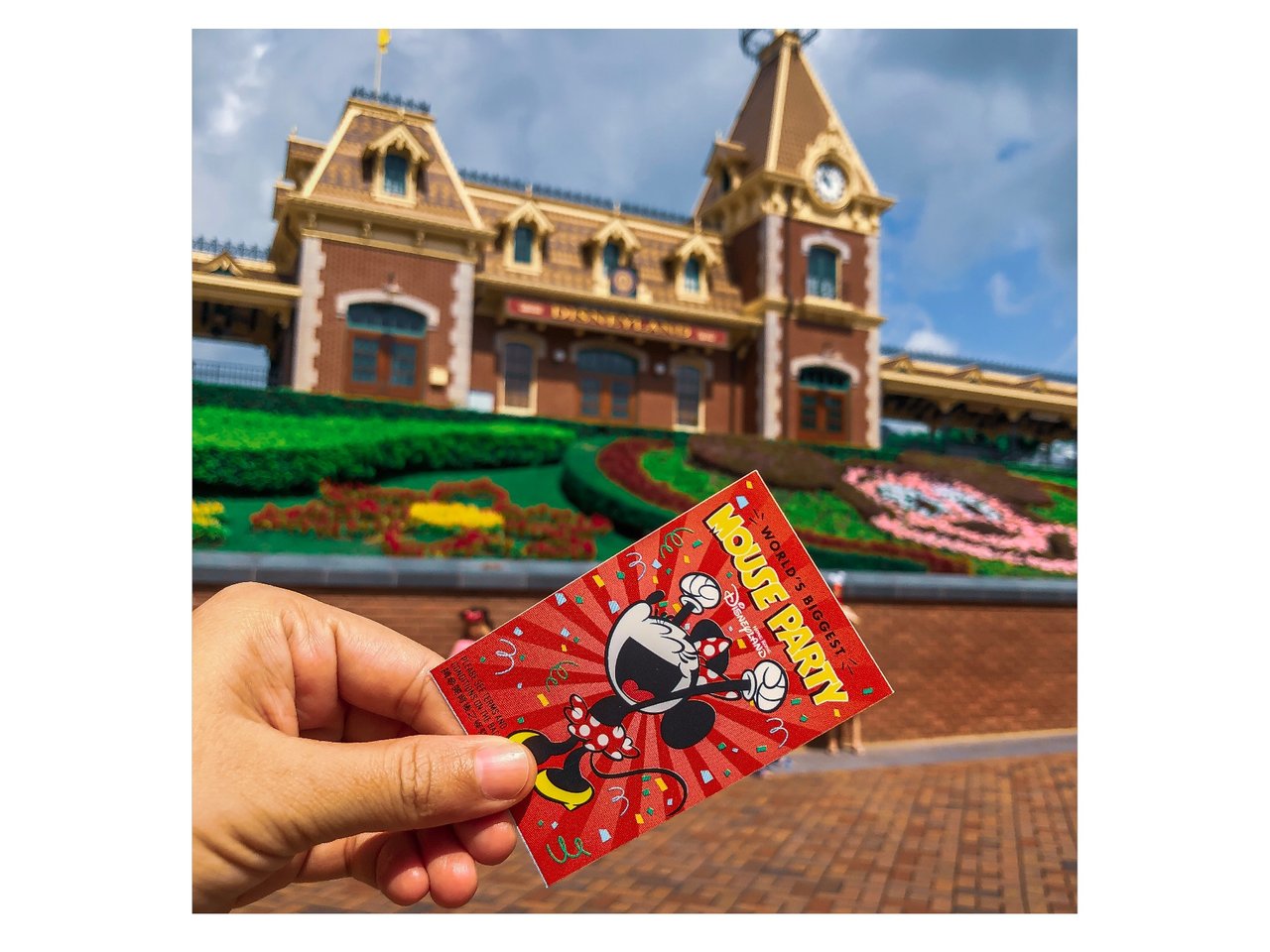 ---
MAIN STREET, U.S.A.
Before trying our first ride, we walked around Main Street, U.S.A. for a bit, and here are some of the photos I took.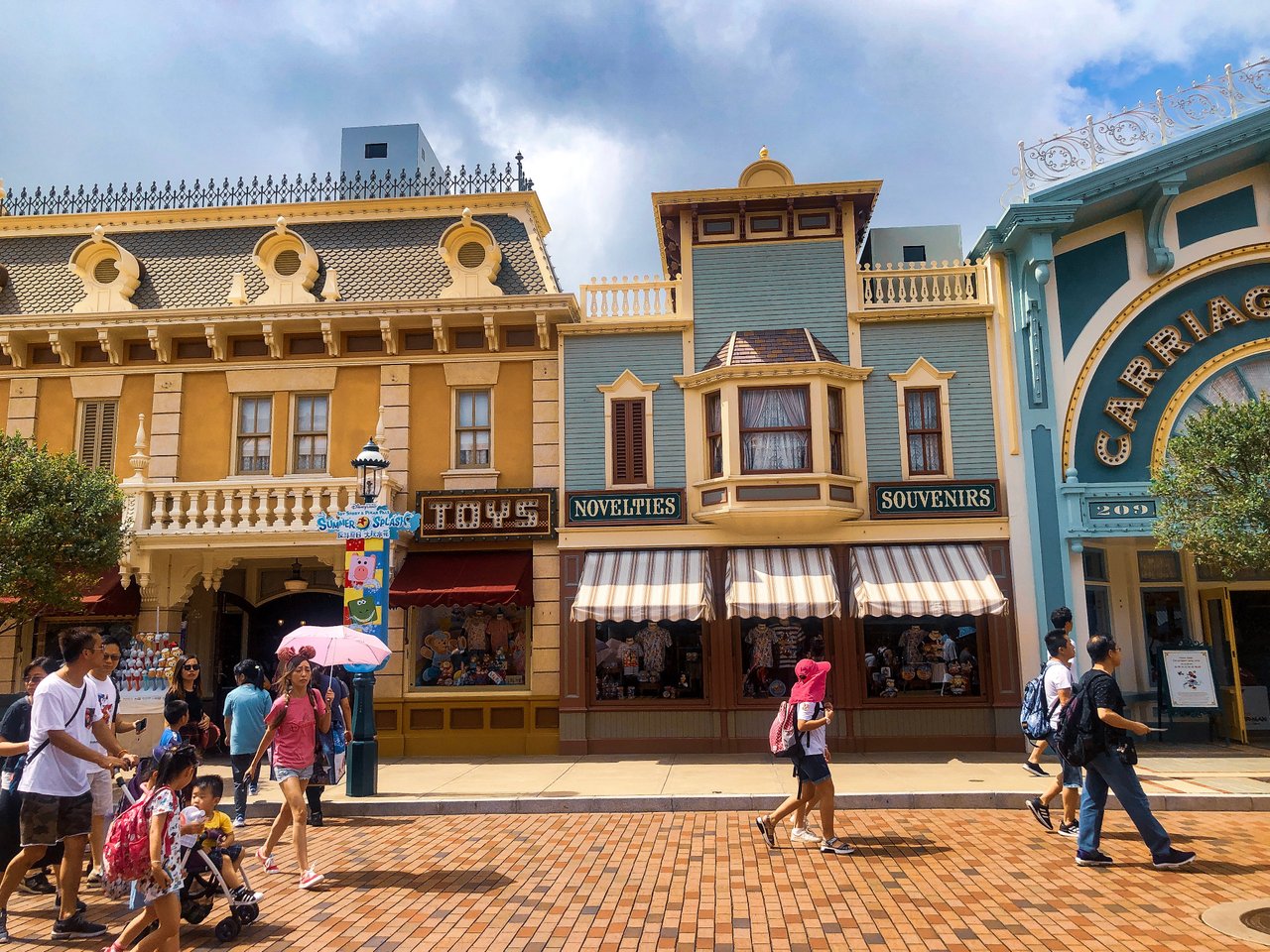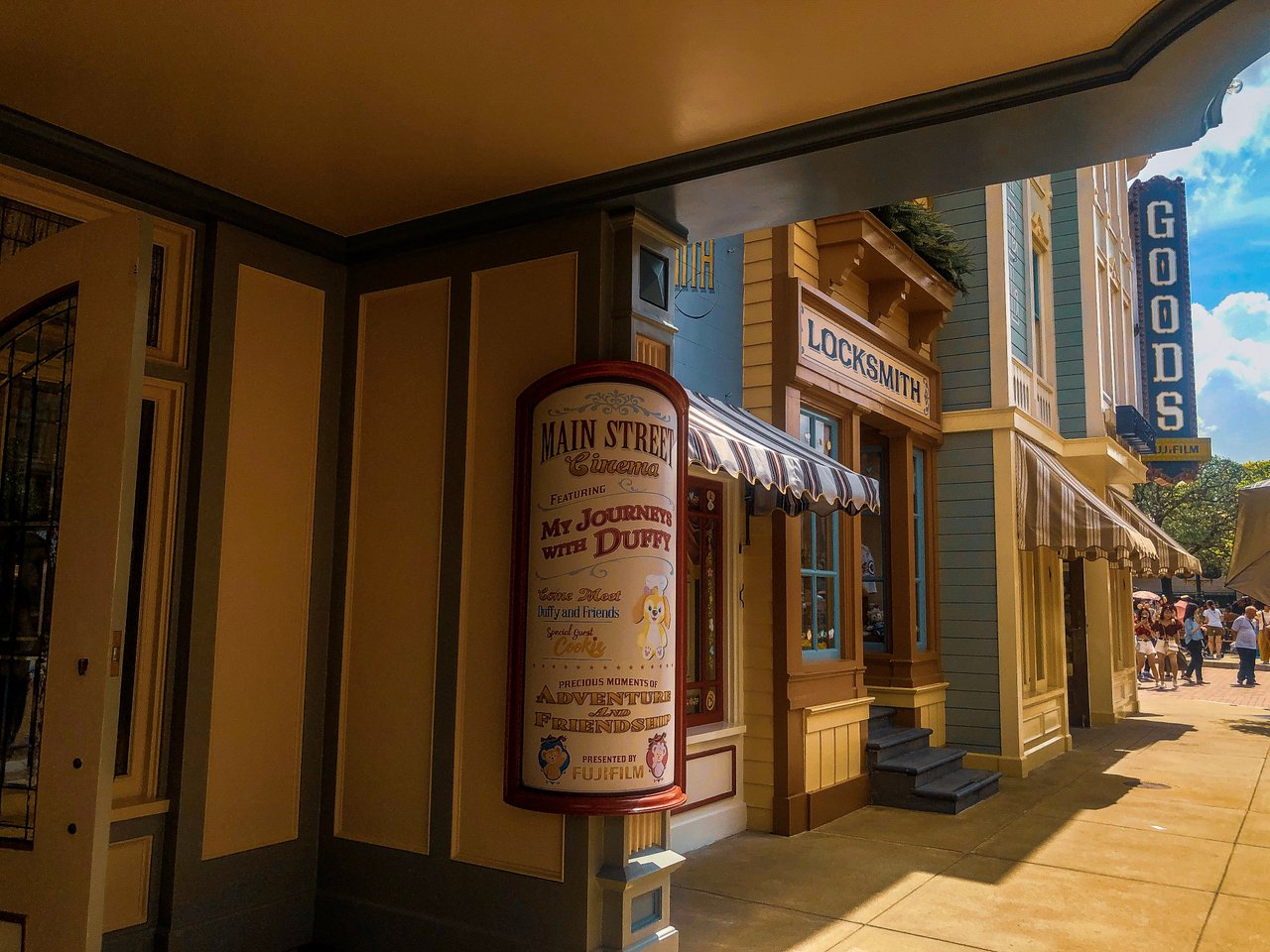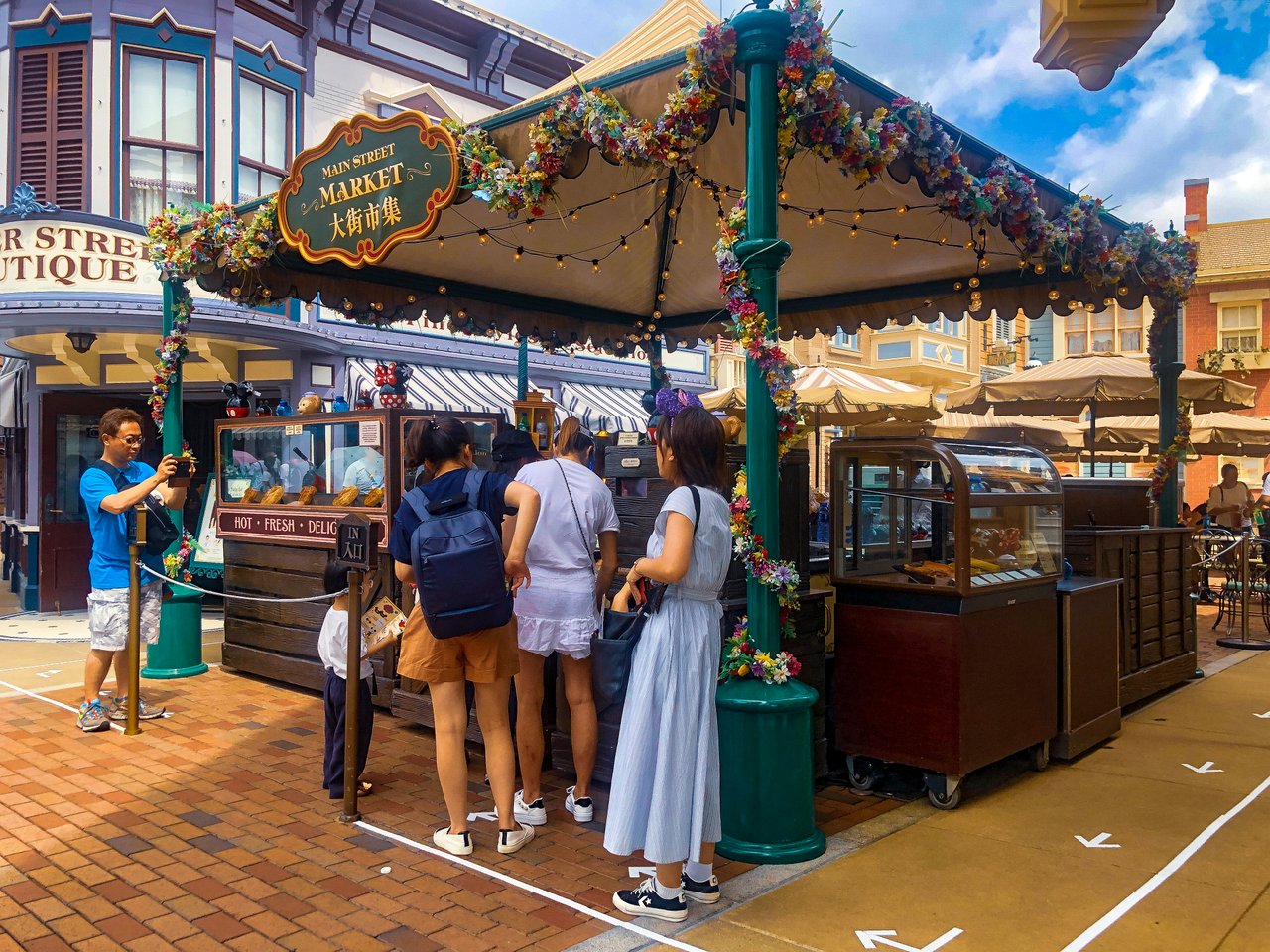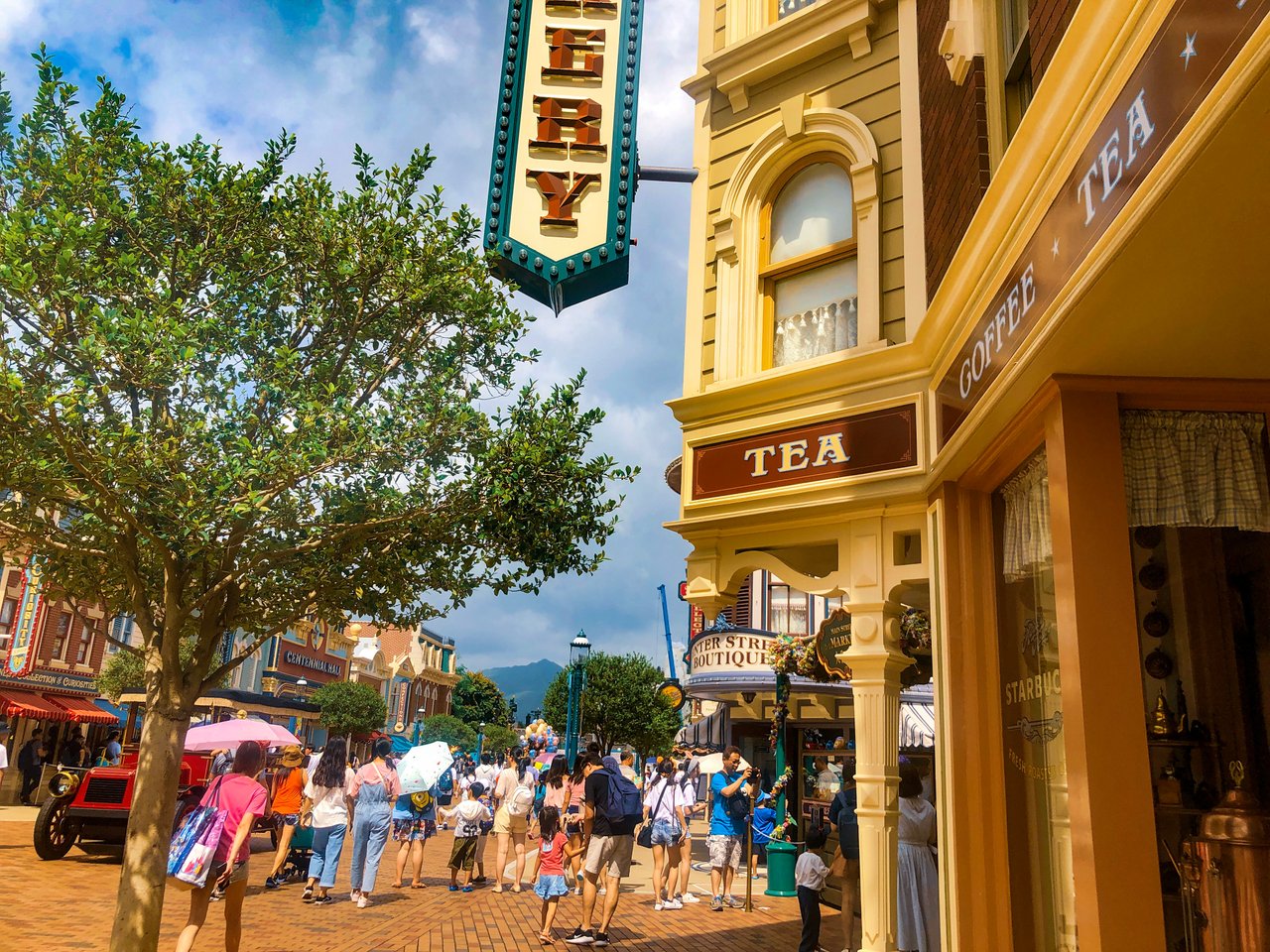 ---
ANT MAN AND THE WASP NANO BATTLE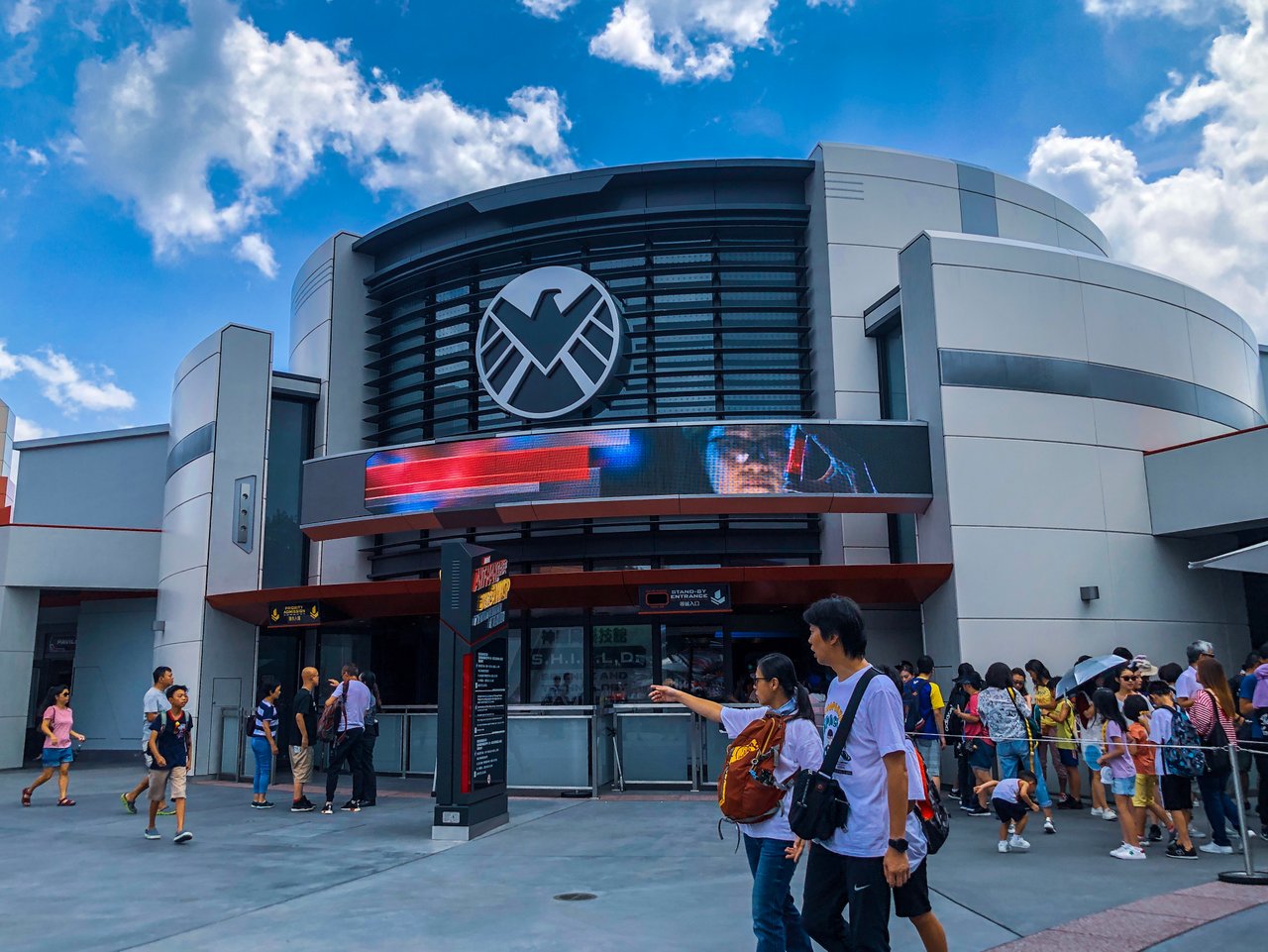 We skipped other rides in Tomorrow Land, and head directly to Ant Man and the Wasp Nano Battle. As soon as we get inside, that's when I got excited for the first time. It felt like we were in one of those Stark laboratories for real. This place isn't for kids only, even adults, especially the Marvel fans, will surely love it.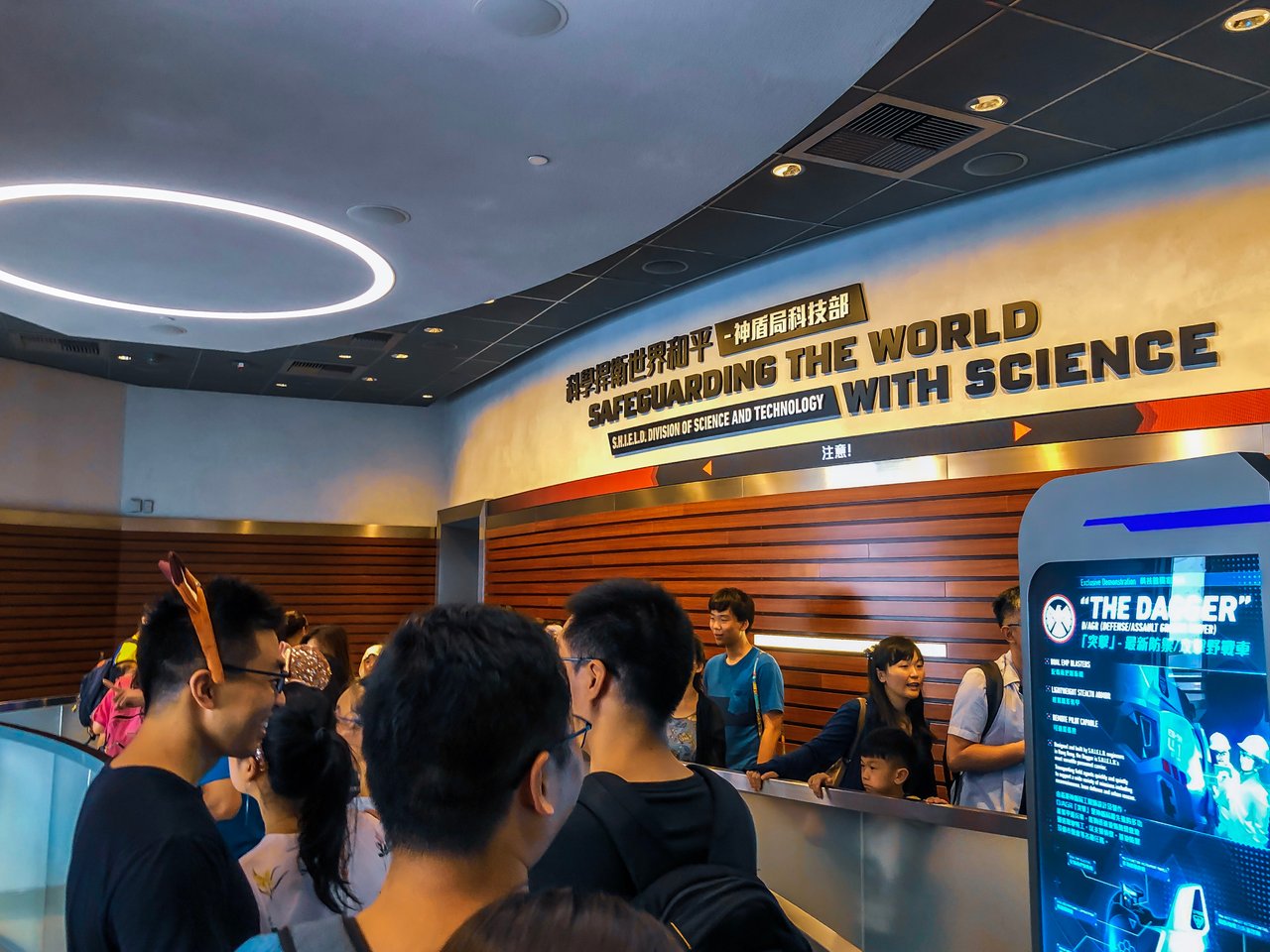 We waited for about 10-15 minutes but it wasn't boring at all because you get to see those techy stuff while you're in line which is sooooooo cool.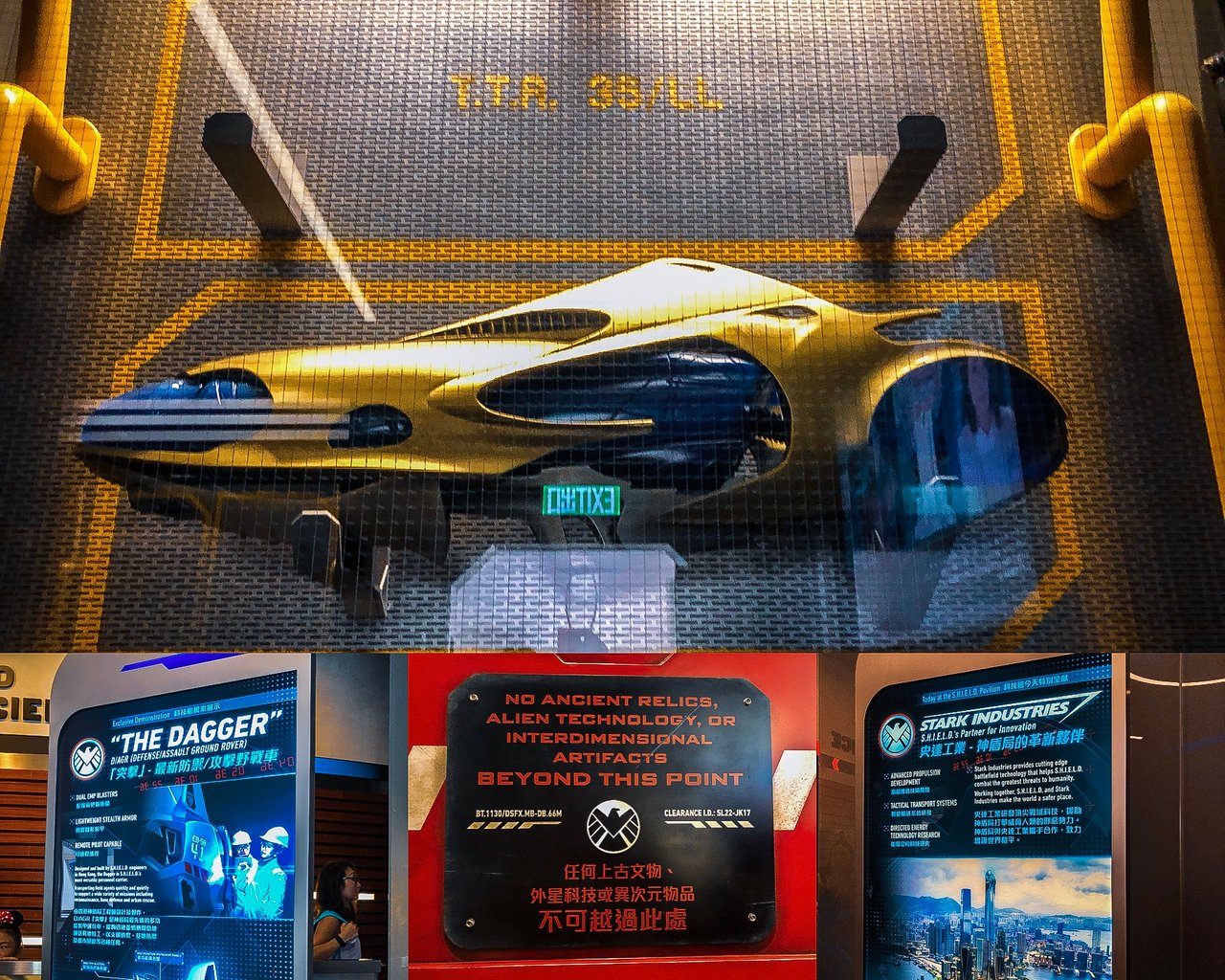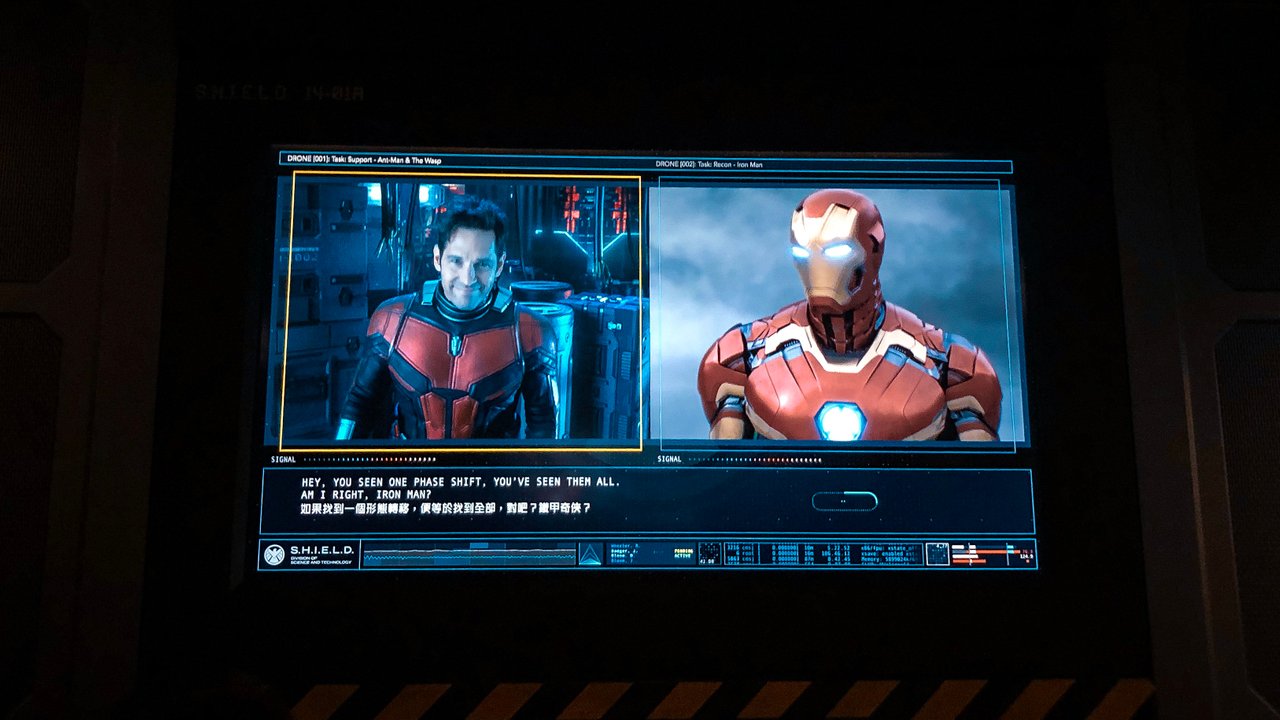 You see Ant Man and Iron Man talking on those screens like it was some kind of real thing, and you're really inside a legit lab. I swear, my heart was racing, I felt like a 5-year-old kid that time.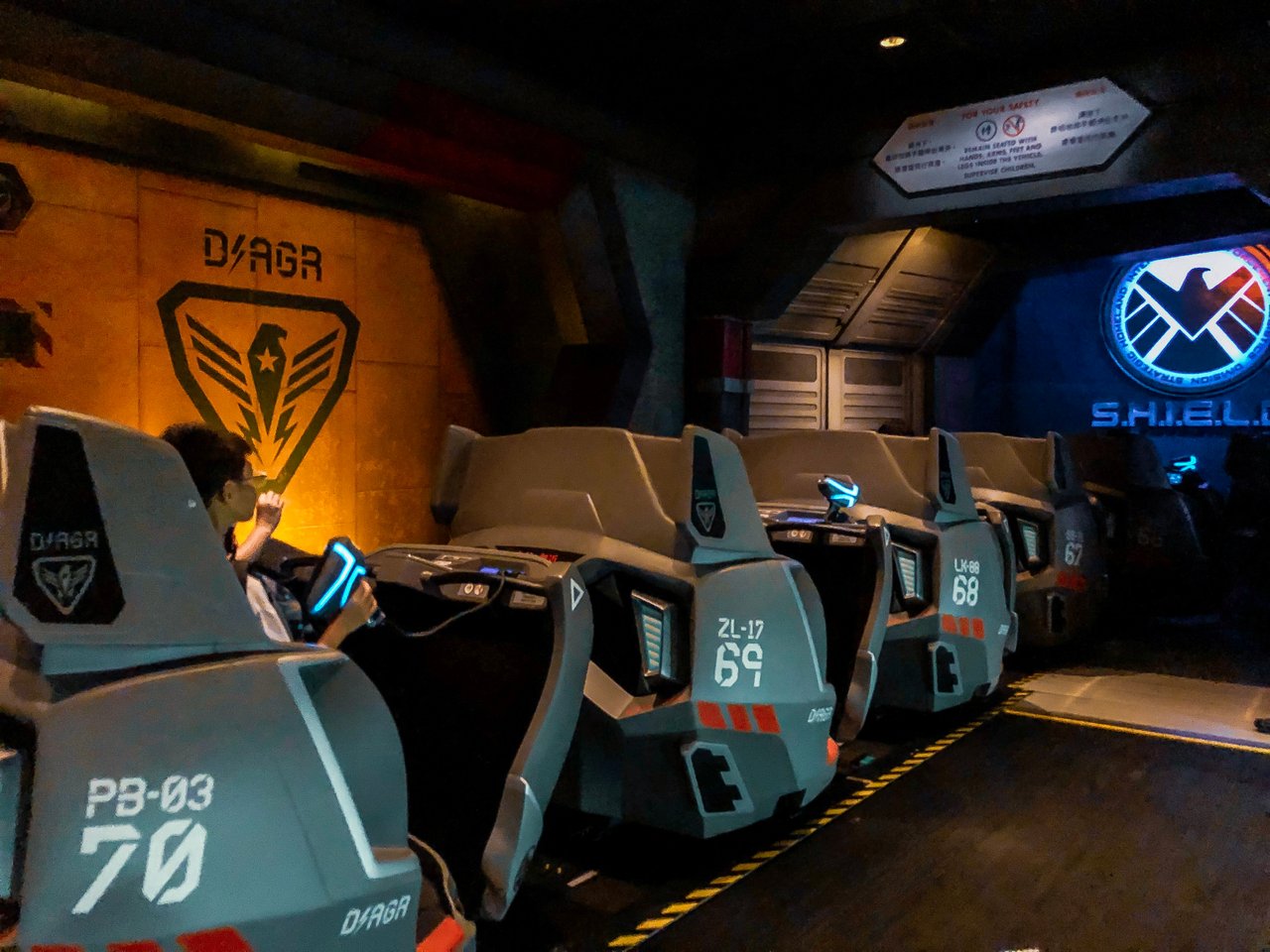 Then its our turn to try this nano battle. You need to hop in those cool moving chair where you get to have laser gun, and a screen in front of you which tracks your shooting accuracy and all those stuff. The chair will constantly move around, forward, or in different directions where targets are.
You need to shoot those yellow thing at the center, and it closes and lights turns off when it gets hit. I swear the animation, or whatever that's called, is so amazing. I feel like I am some kind of space fighter who needs to kill those aliens for me to save the world. Haha.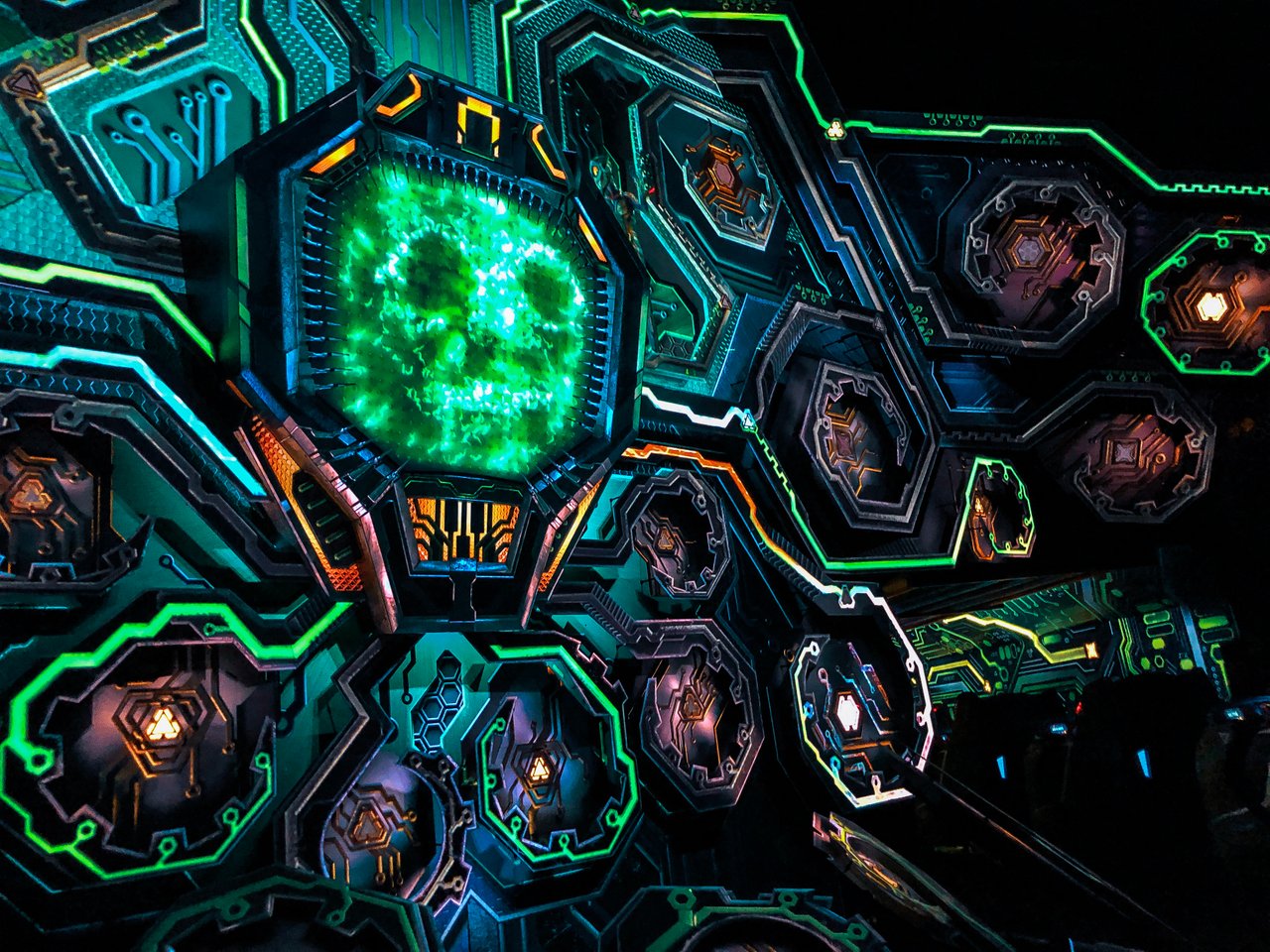 If you're a fan of technologies and Marvel, its a must try guys. If only we had a lot of time, I would have tried it again.
---
IRON MAN EXPERIENCE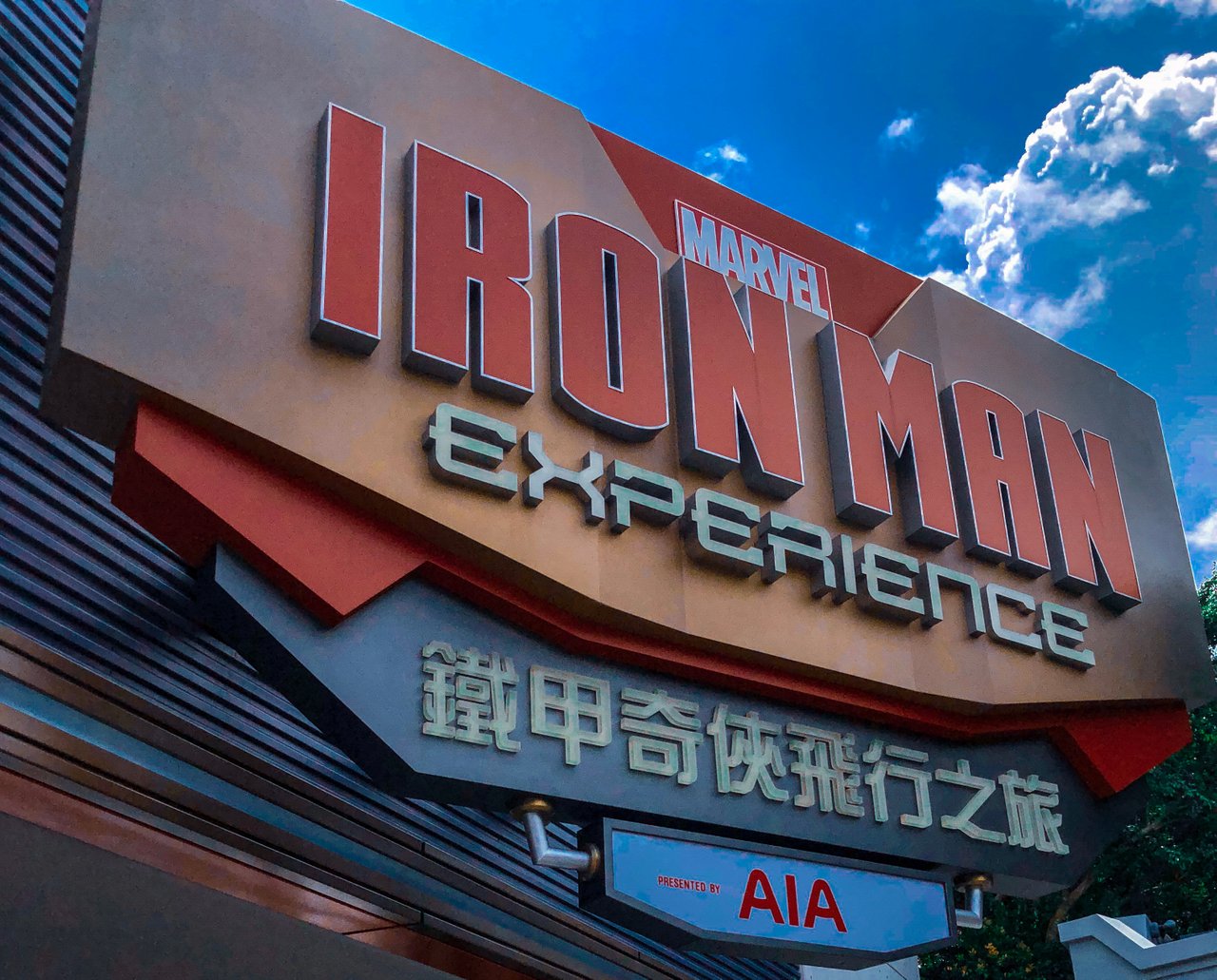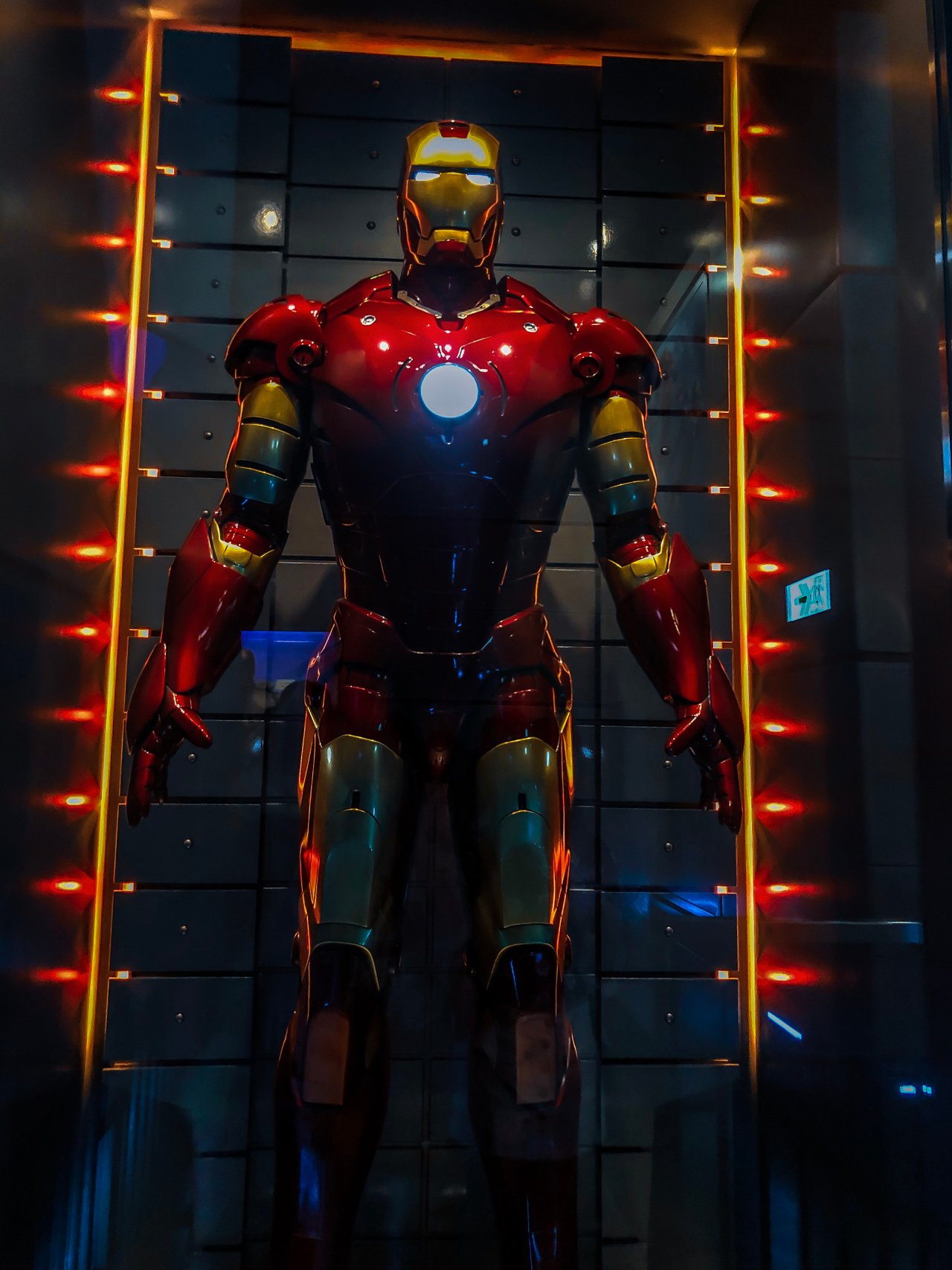 Next stop is Iron Man Experience. But before that, let me first show you how cool their comfort room is. Parang attraction din. Hahaha.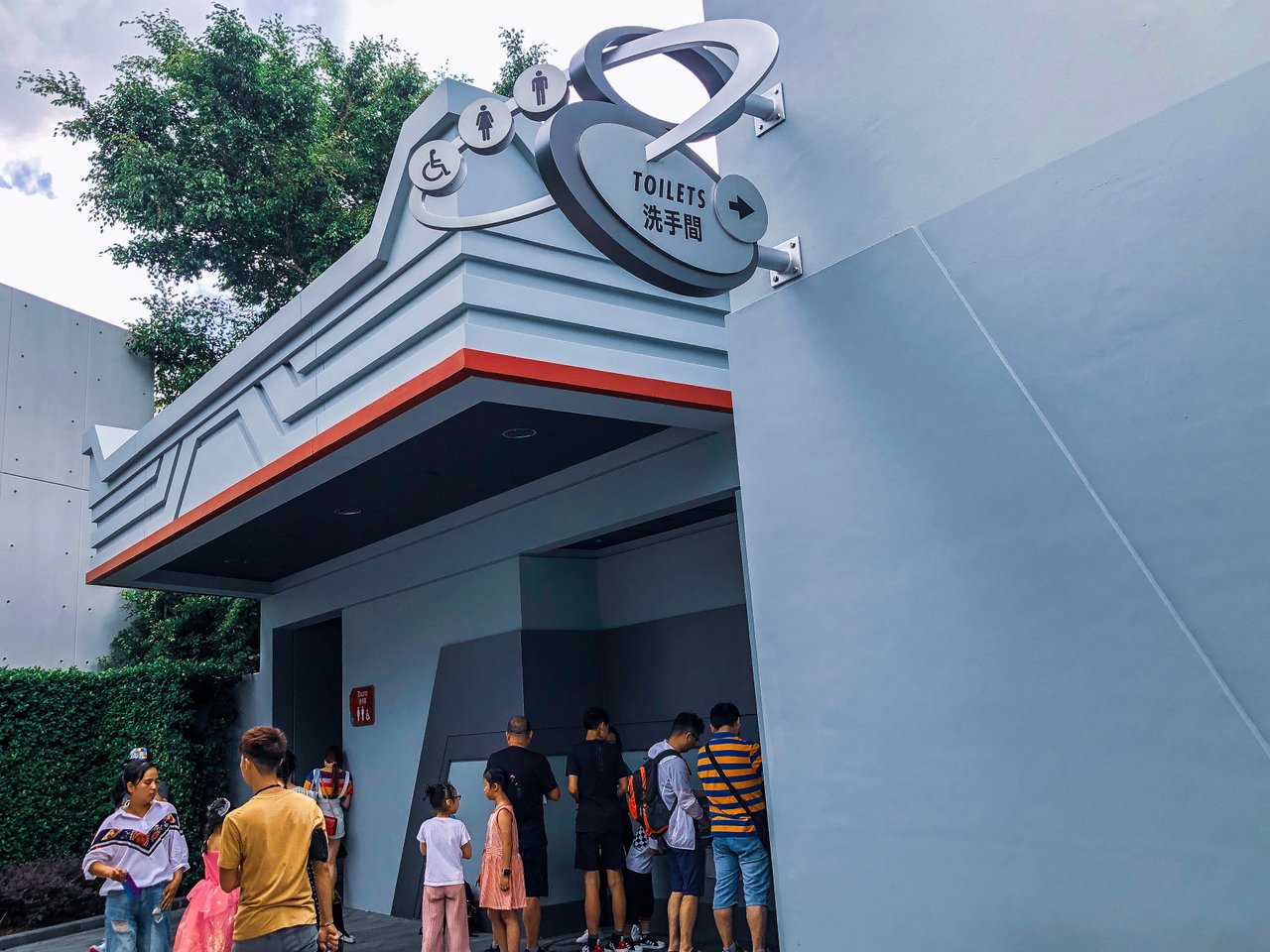 Just like Ant Man, its 15-20 minutes waiting game, but you will enjoy the design of the area as well. Here are the photos I took while we were falling in line for the Iron Man Experience.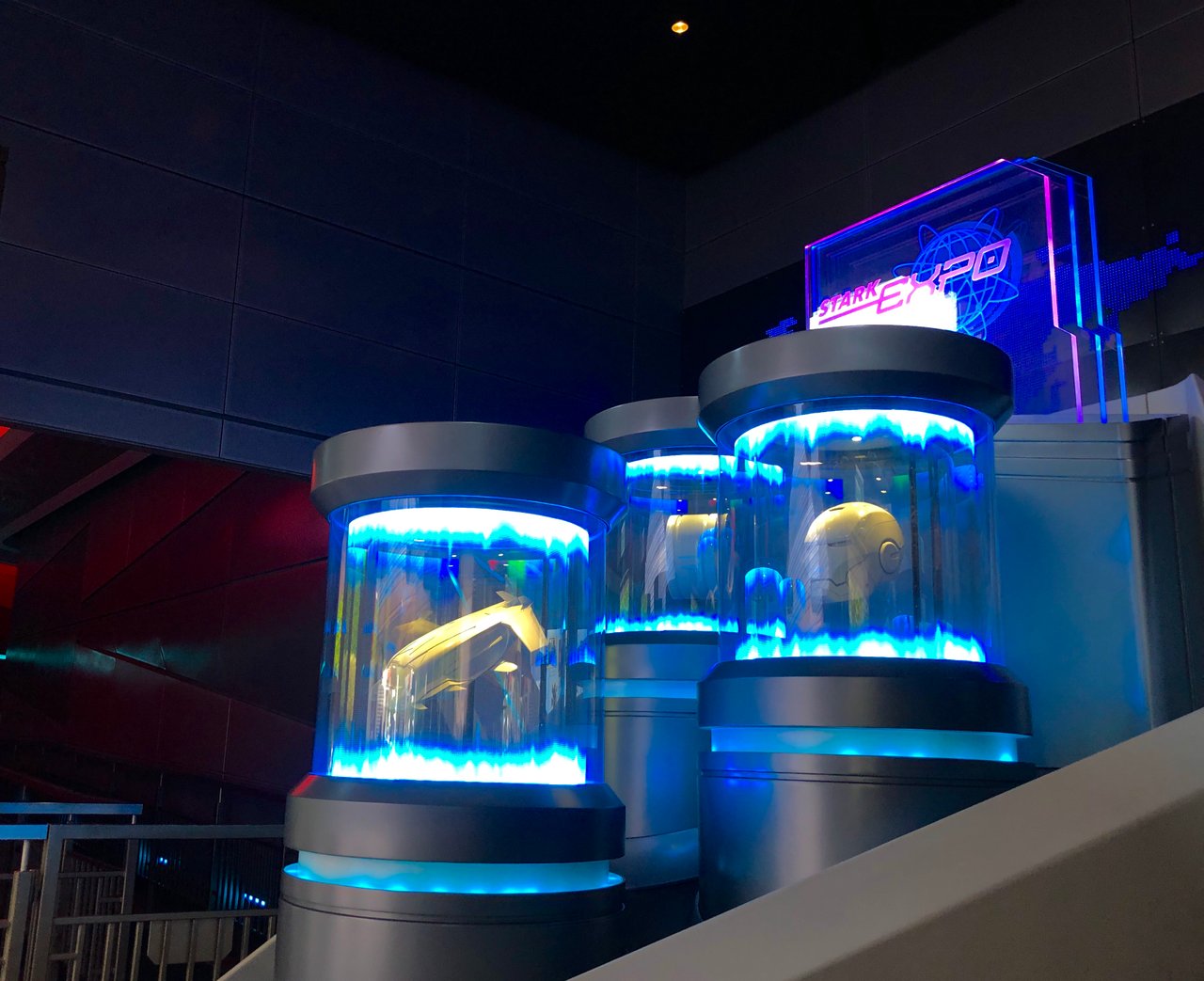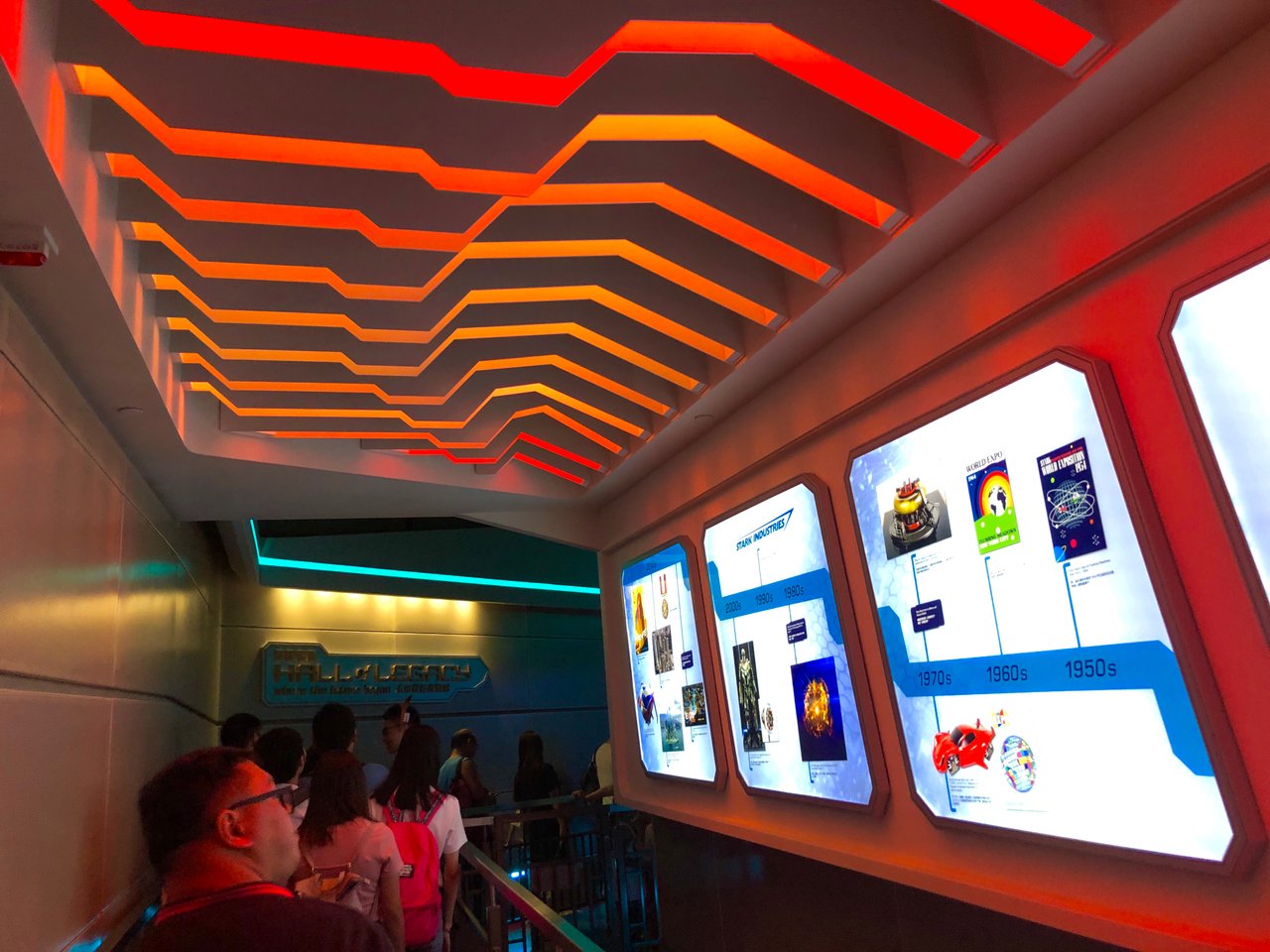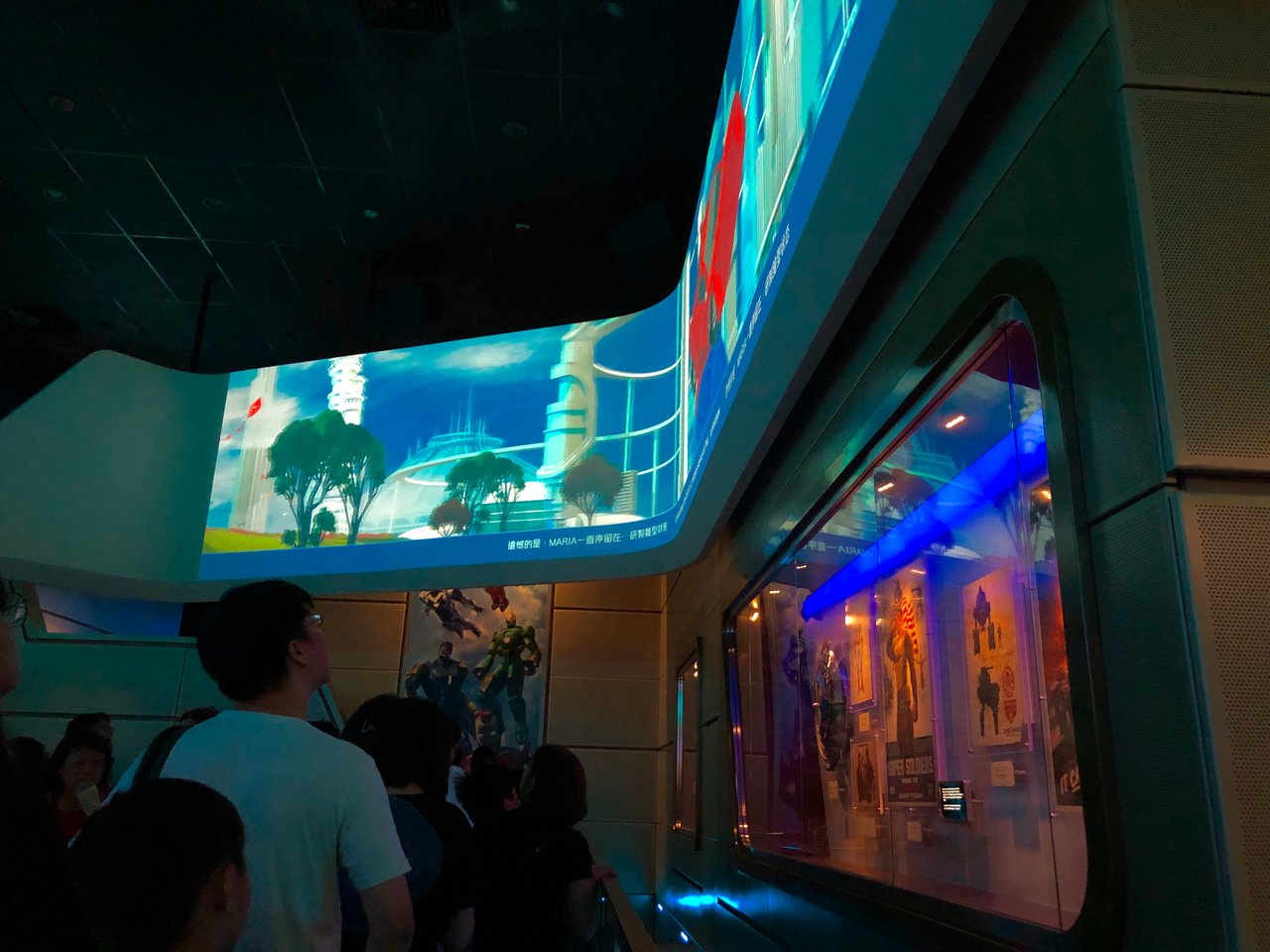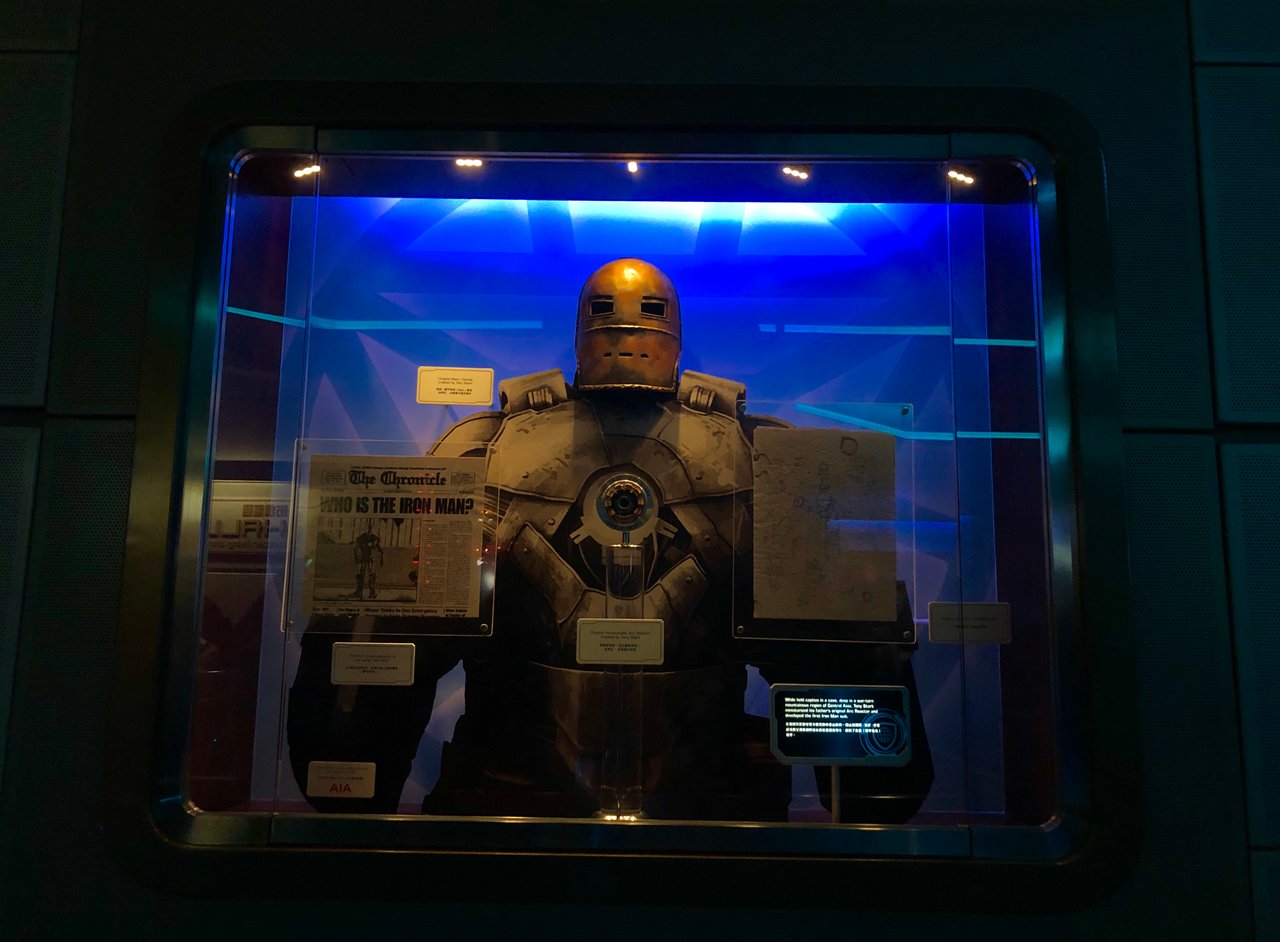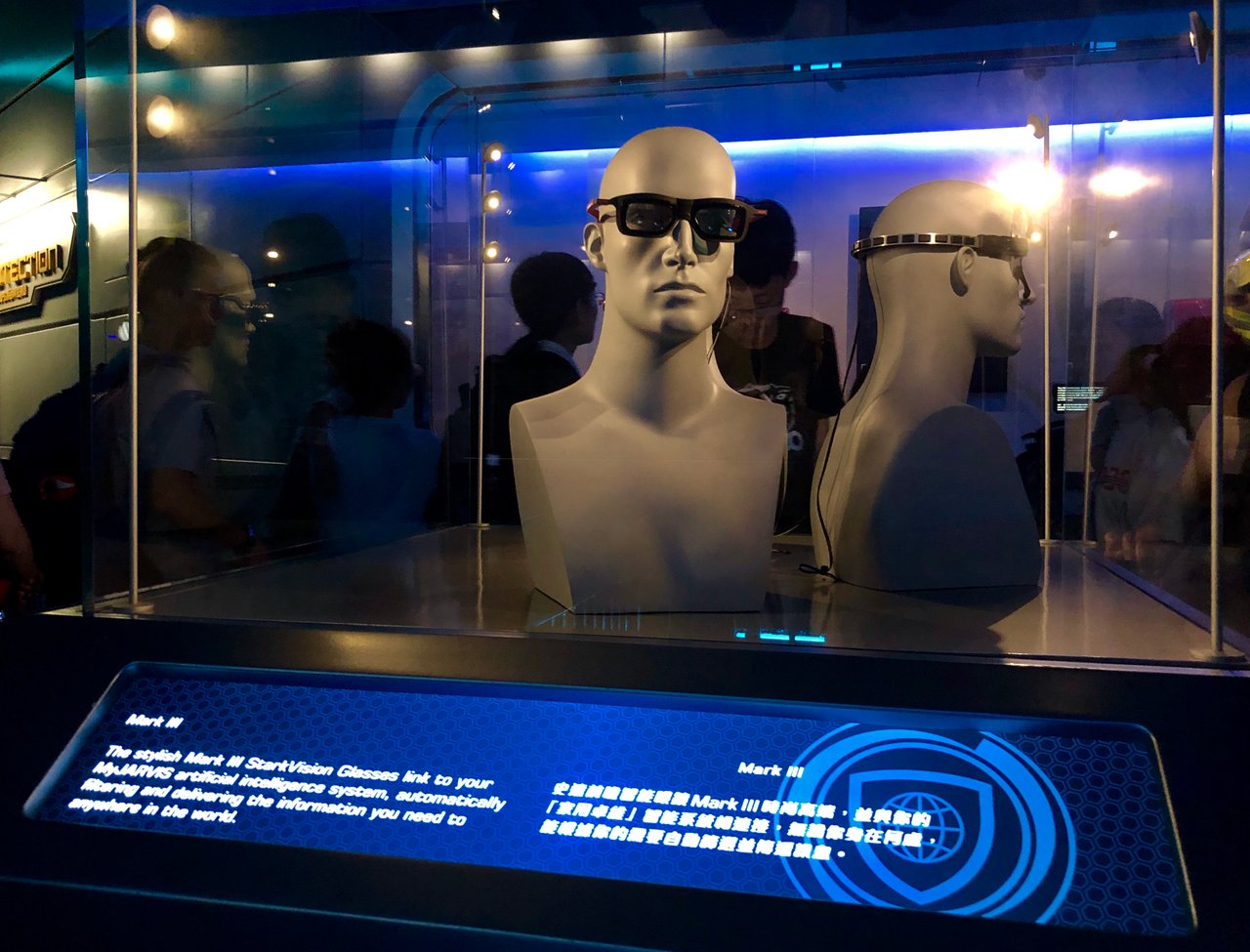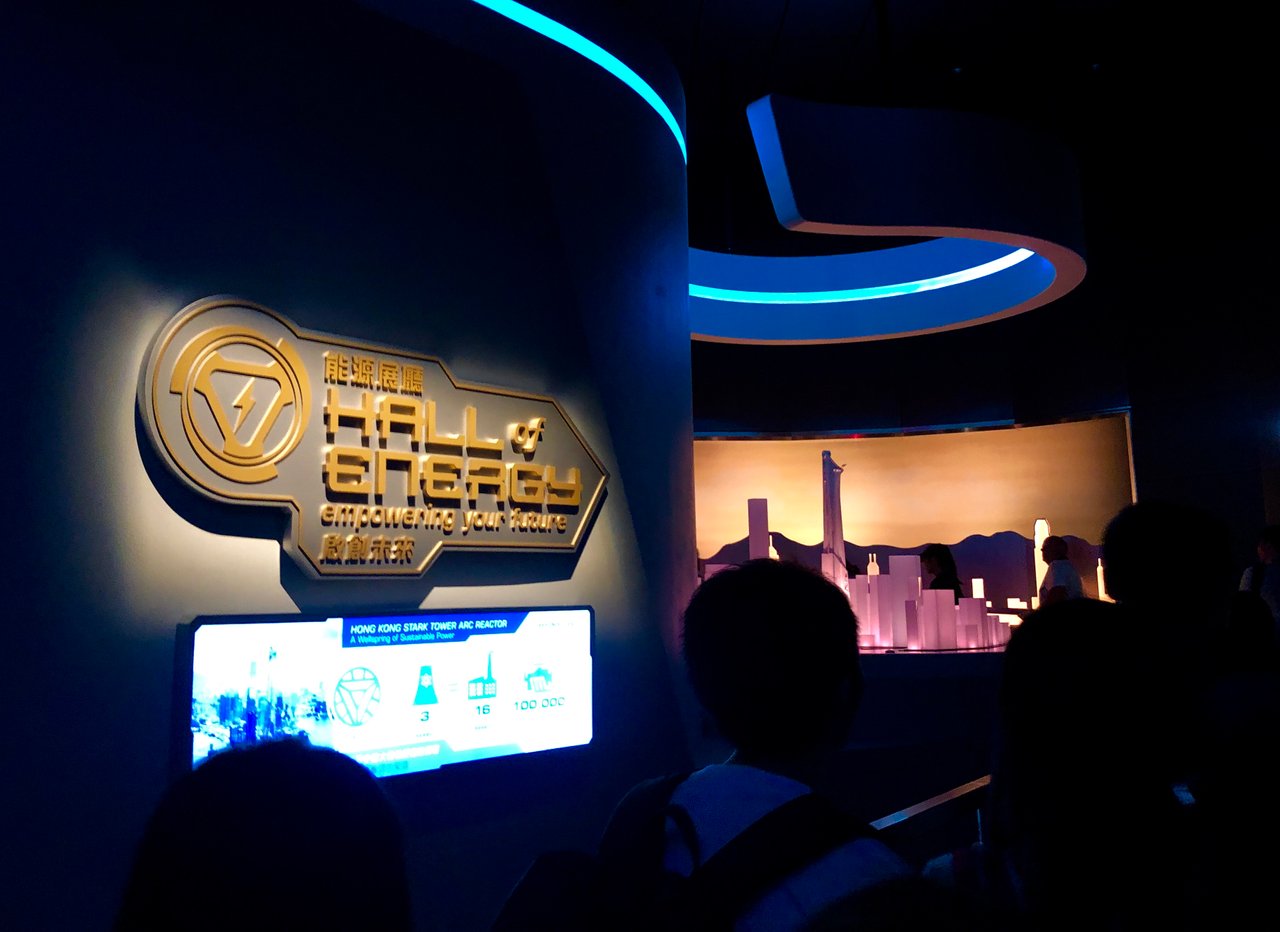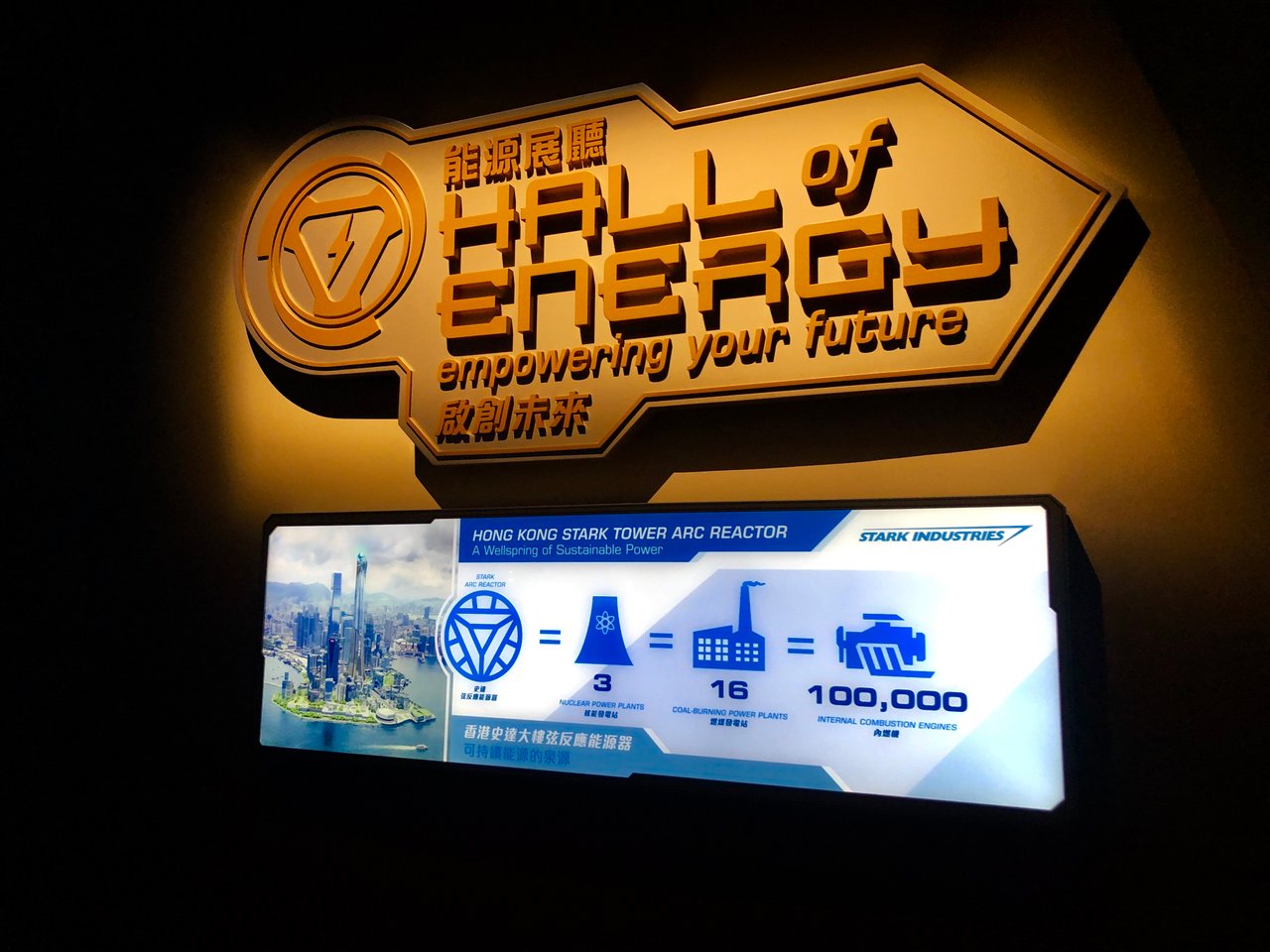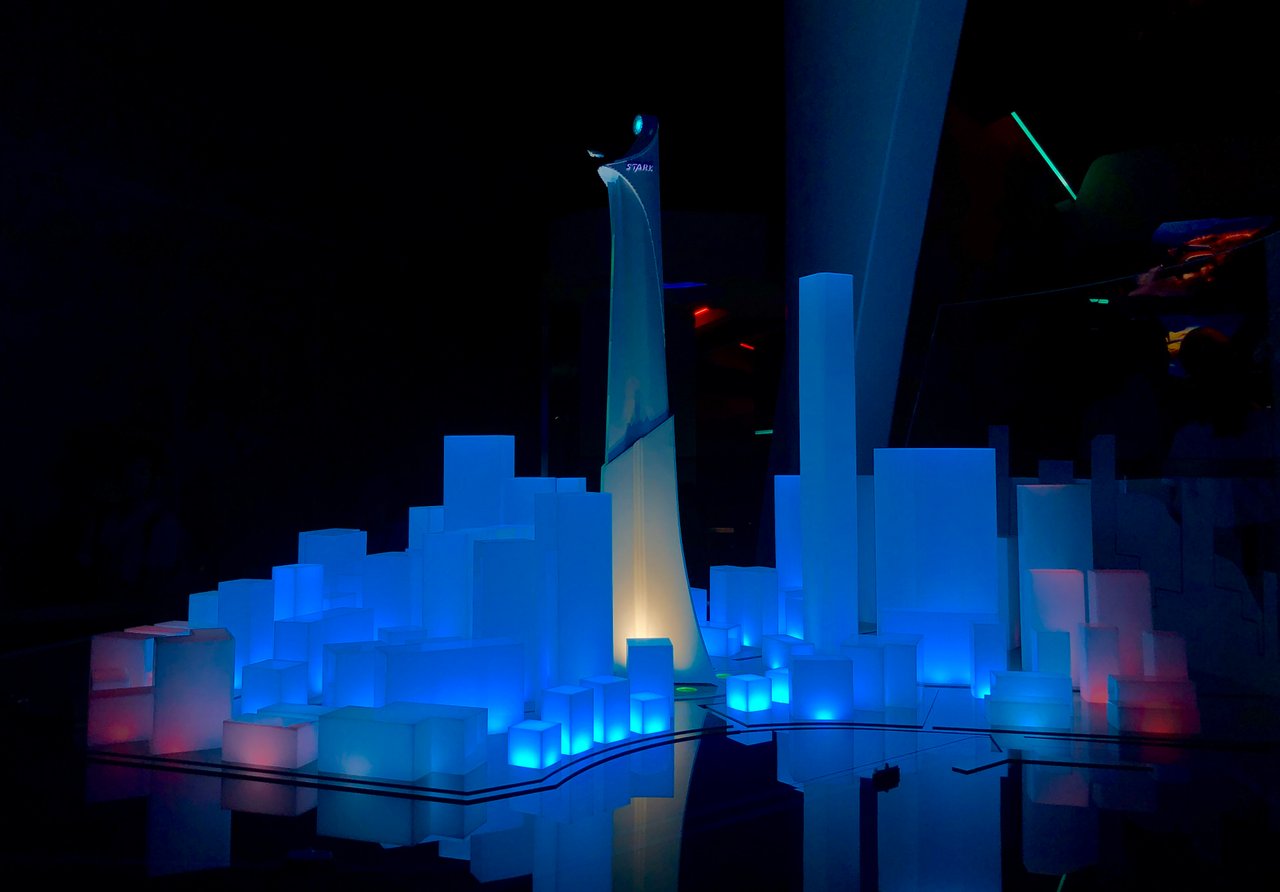 Cool right? They also showcased space drones inside. Here they are: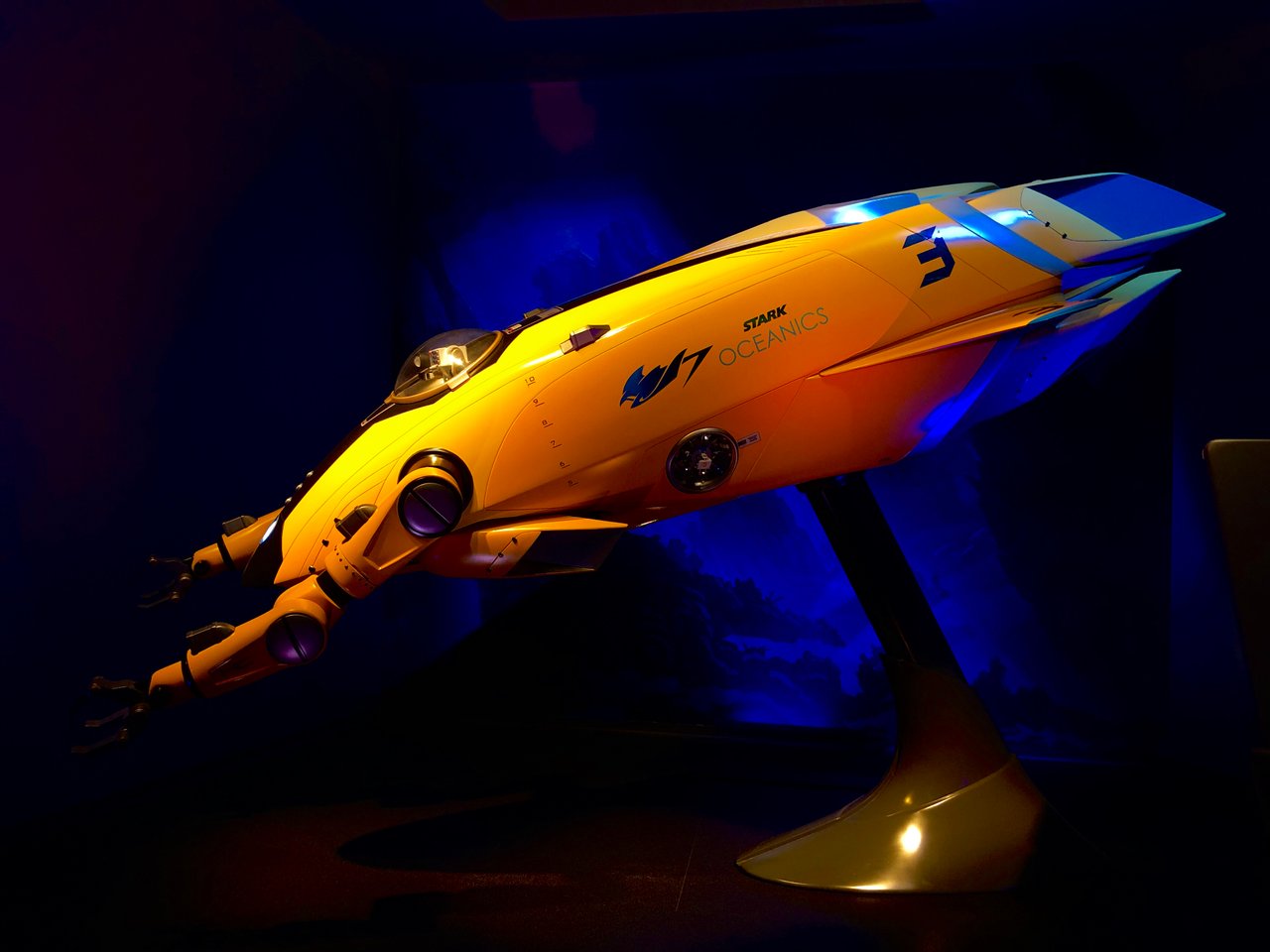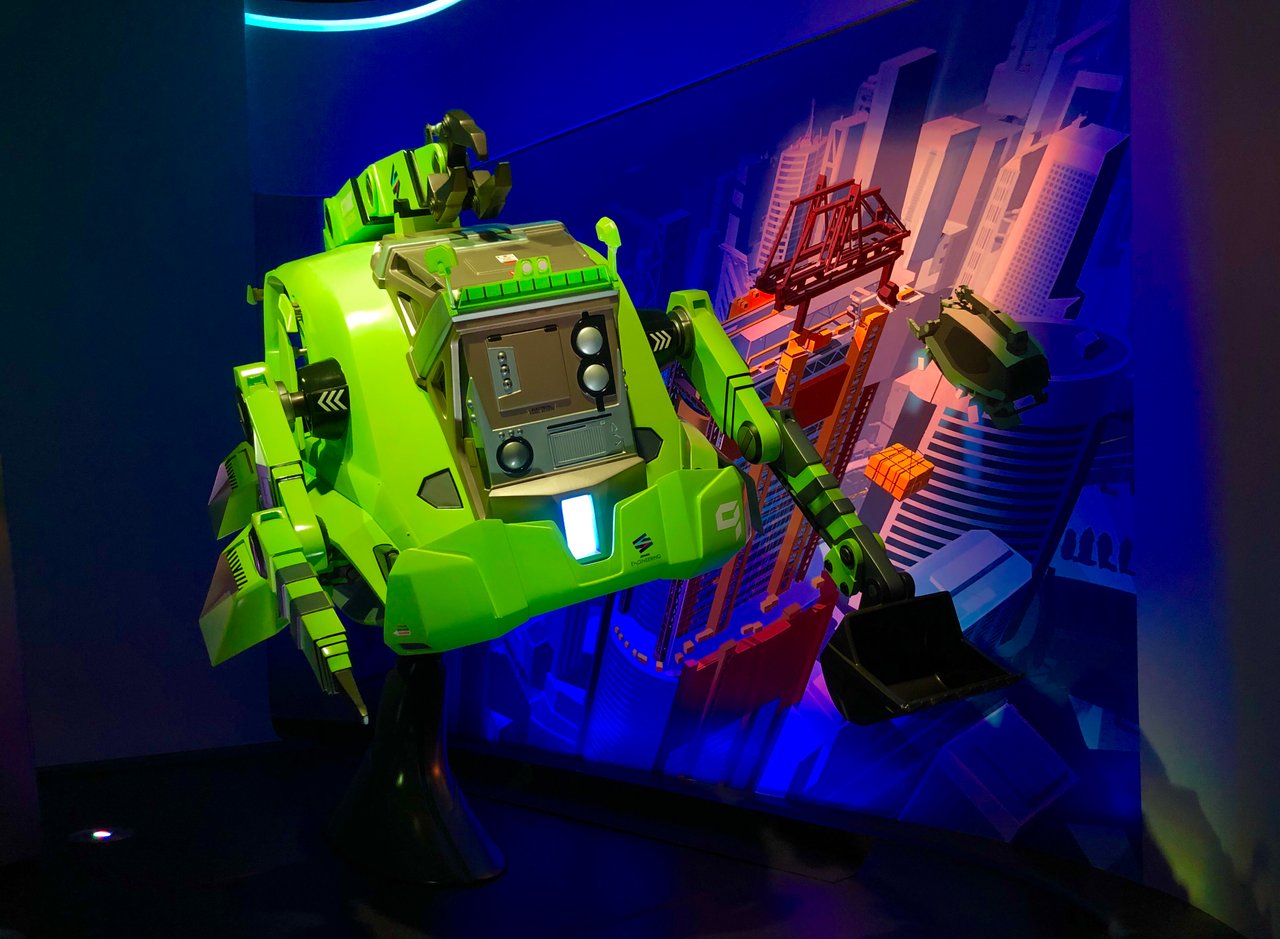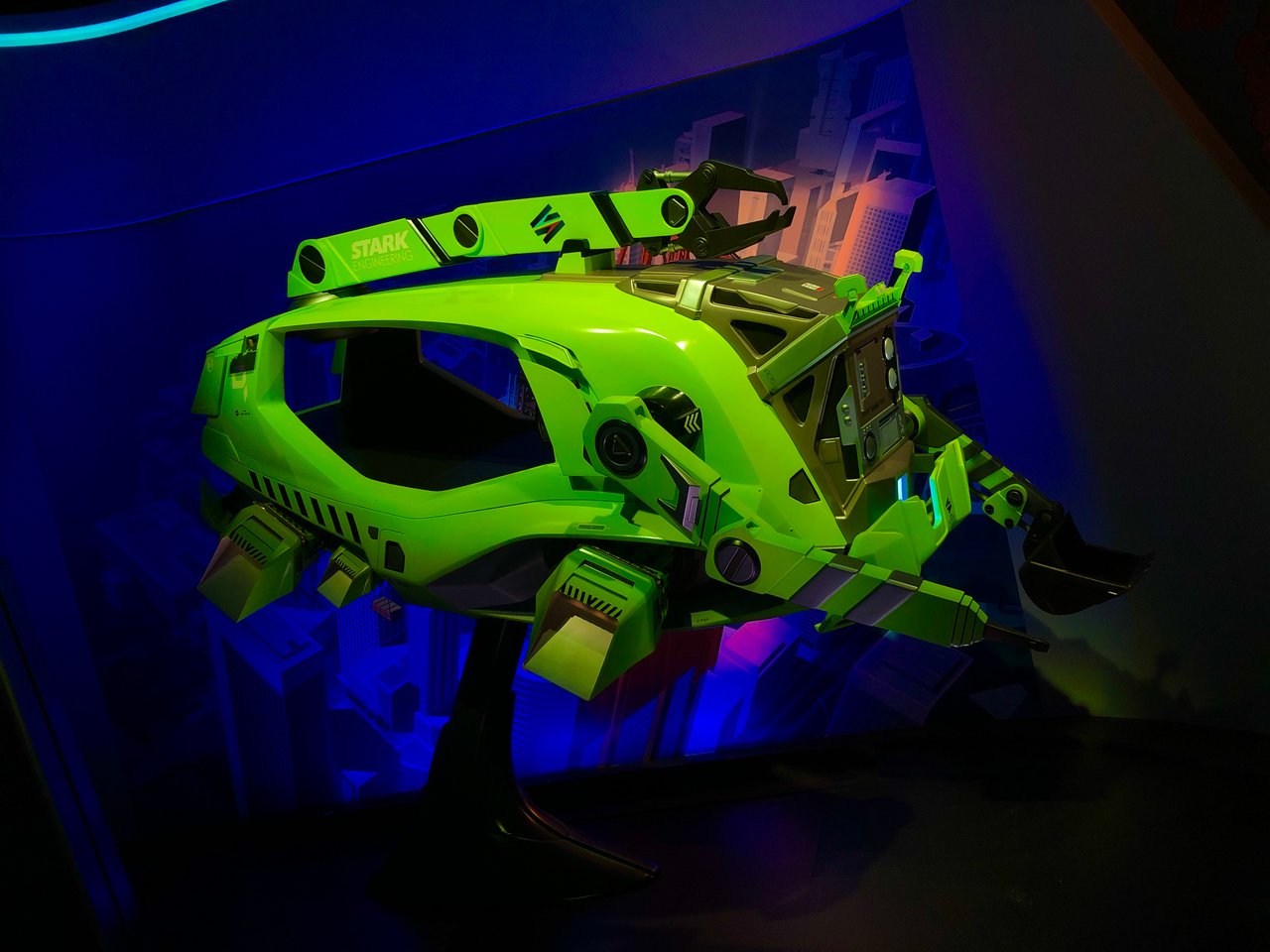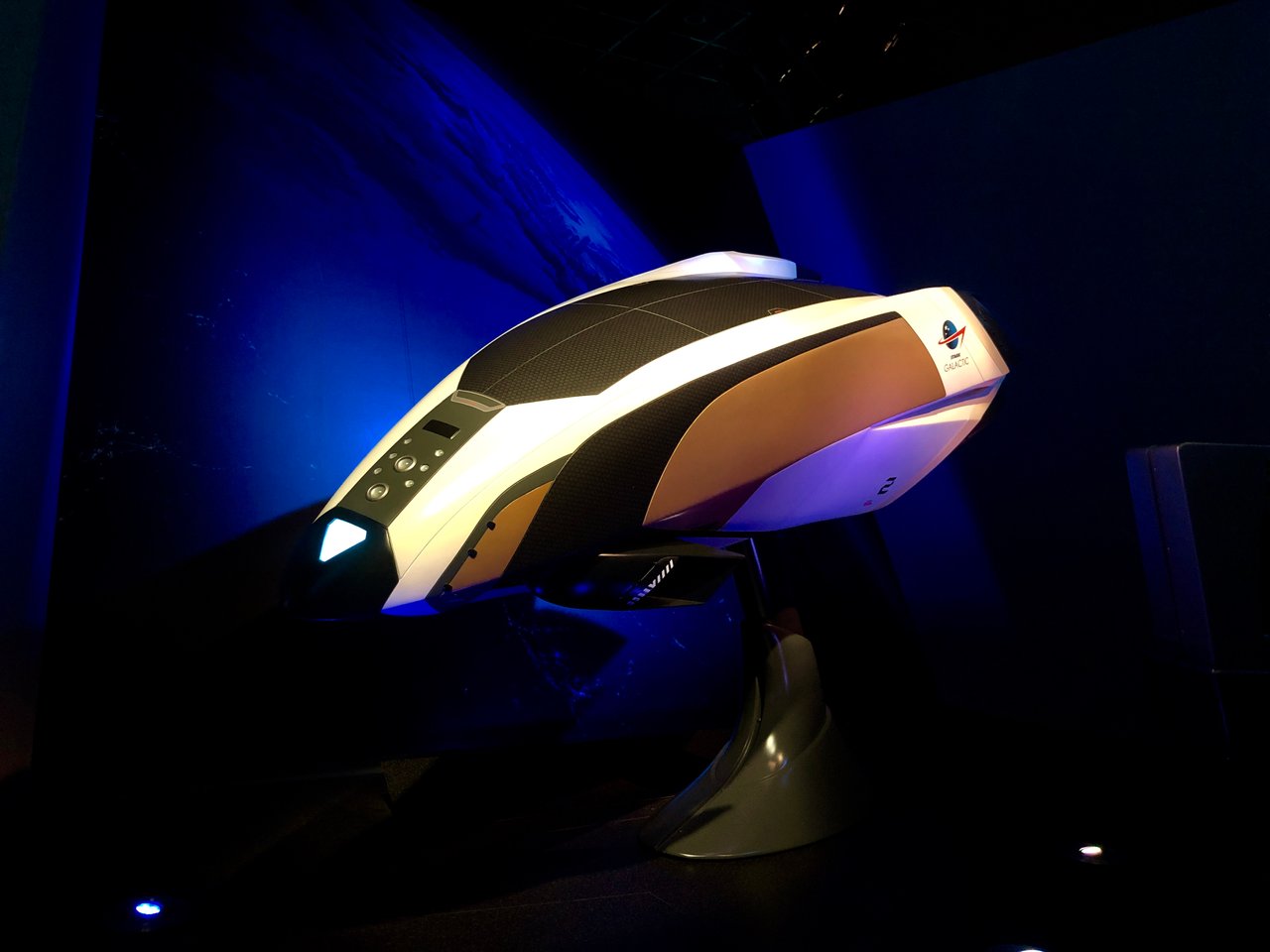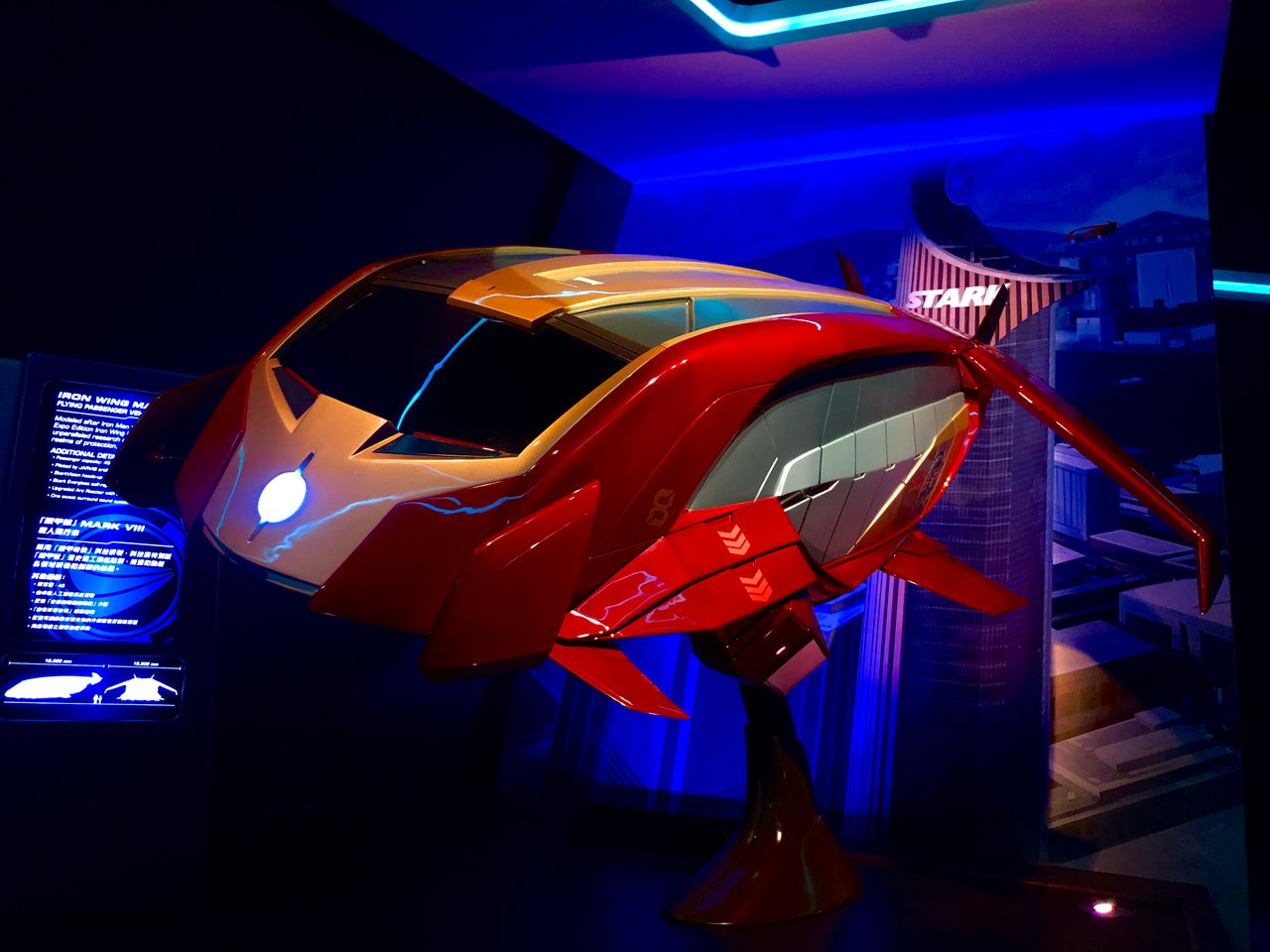 Because there were so many displays, we didn't notice that we are already there, and it will be our turn to try this Iron Man Experience.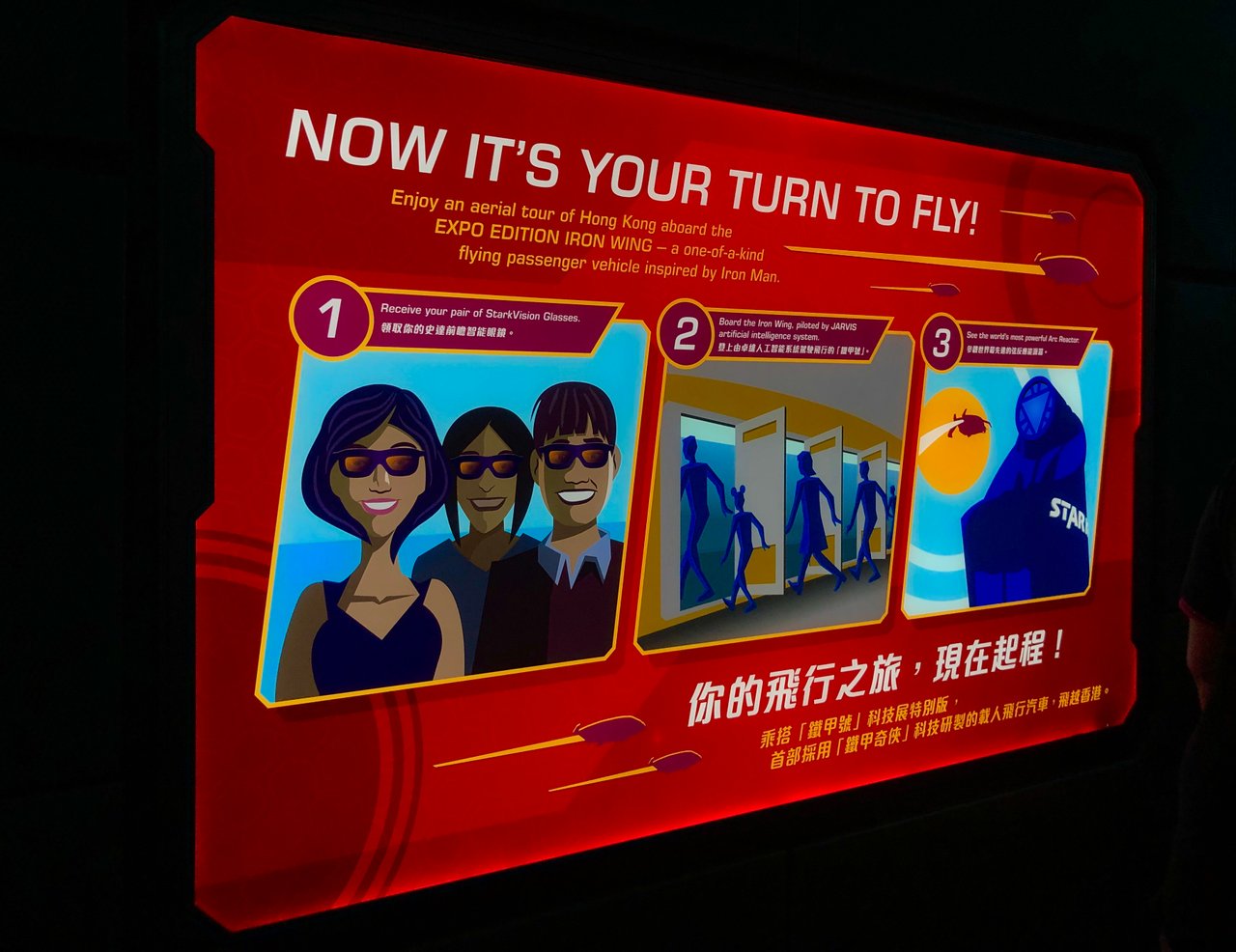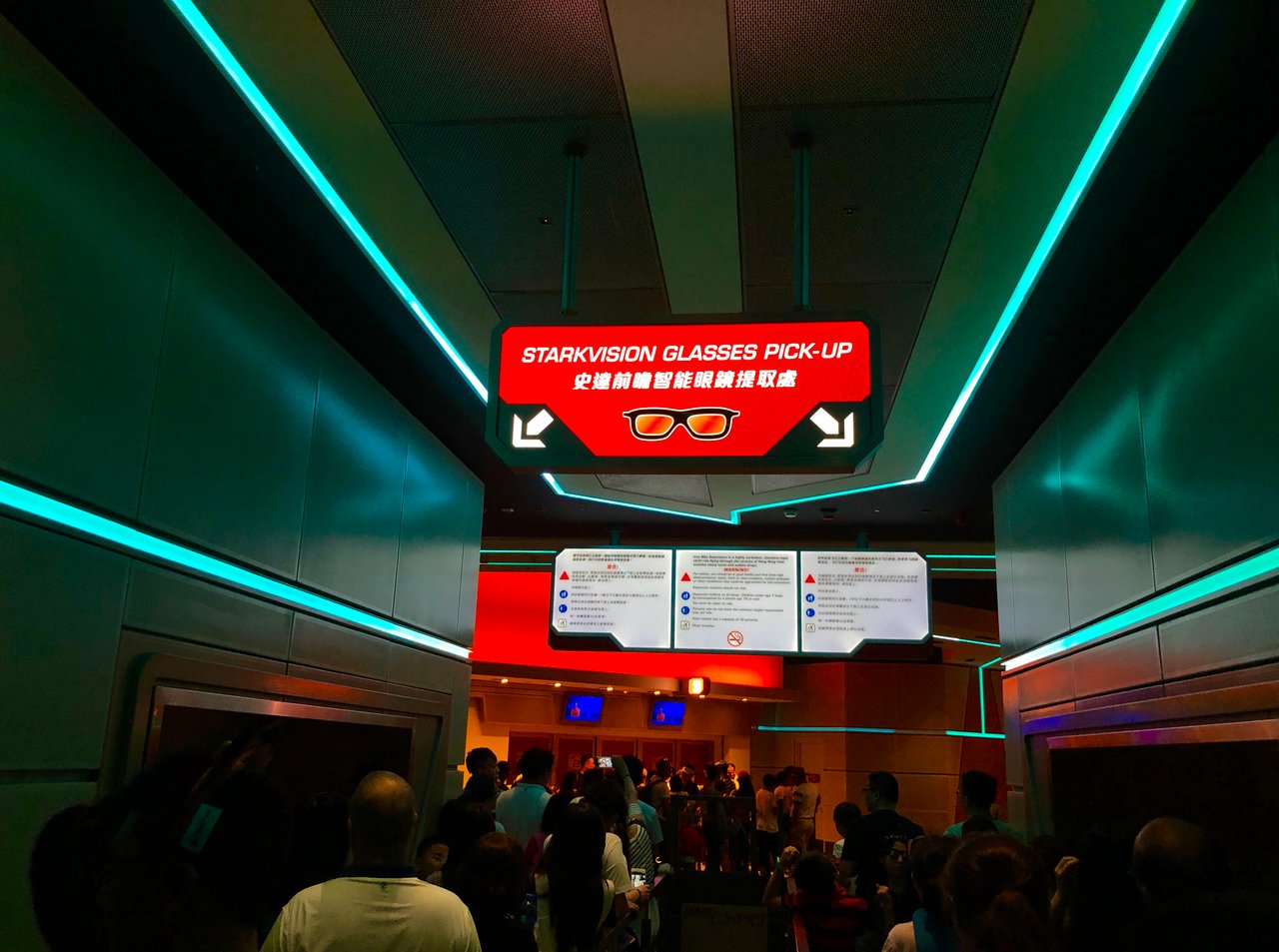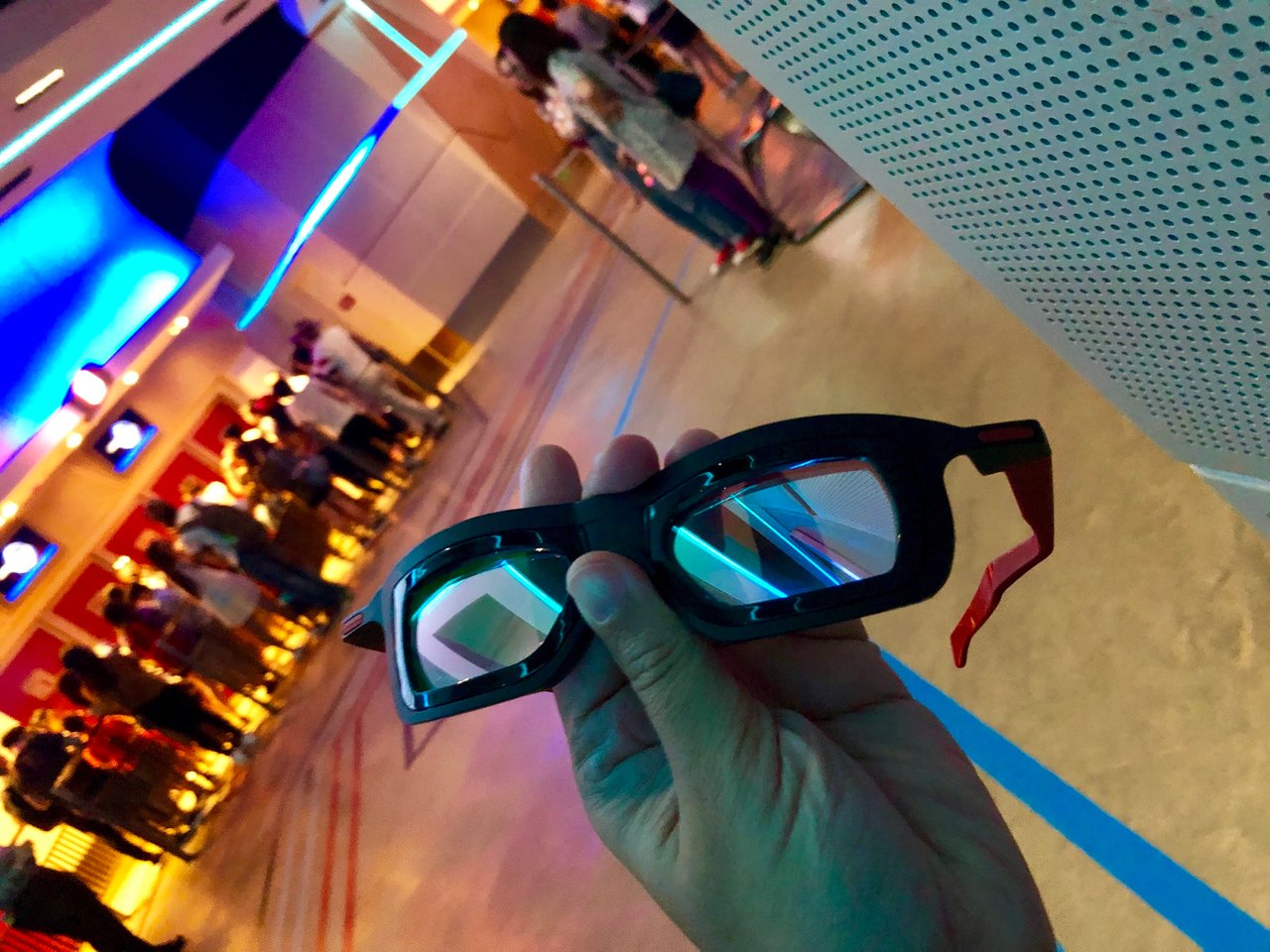 I don't have photos of what happened during that time, because it was a bit of a rough ride and talking photos is impossible. LOL. But let me describe that experience the best I can.
It was a 4D flying simulator where in you're like in some kind of fight scenes like what you see in Marvel movies. It includes some sudden bumps, strong shakes, unexpected drop, and death defying experience.
Please take note that this isn't for people who have heart problems and motion sickness. Happy that it lasted for few minutes only, had it been longer I might have puked. No joke. Haha. I was even shaking after that ride. It was fun, but it was a one time thing for me. Not gonna try it again because it felt so real, the only difference is that you know its just a simulator and you're super safe, and nothings gonna go wrong. But everything, the sound and the special effects, the shaking, it really felt like you're in the warzone of the Avenger's movie. Its a must try, but you've been warned. =)
---
STARK EXPO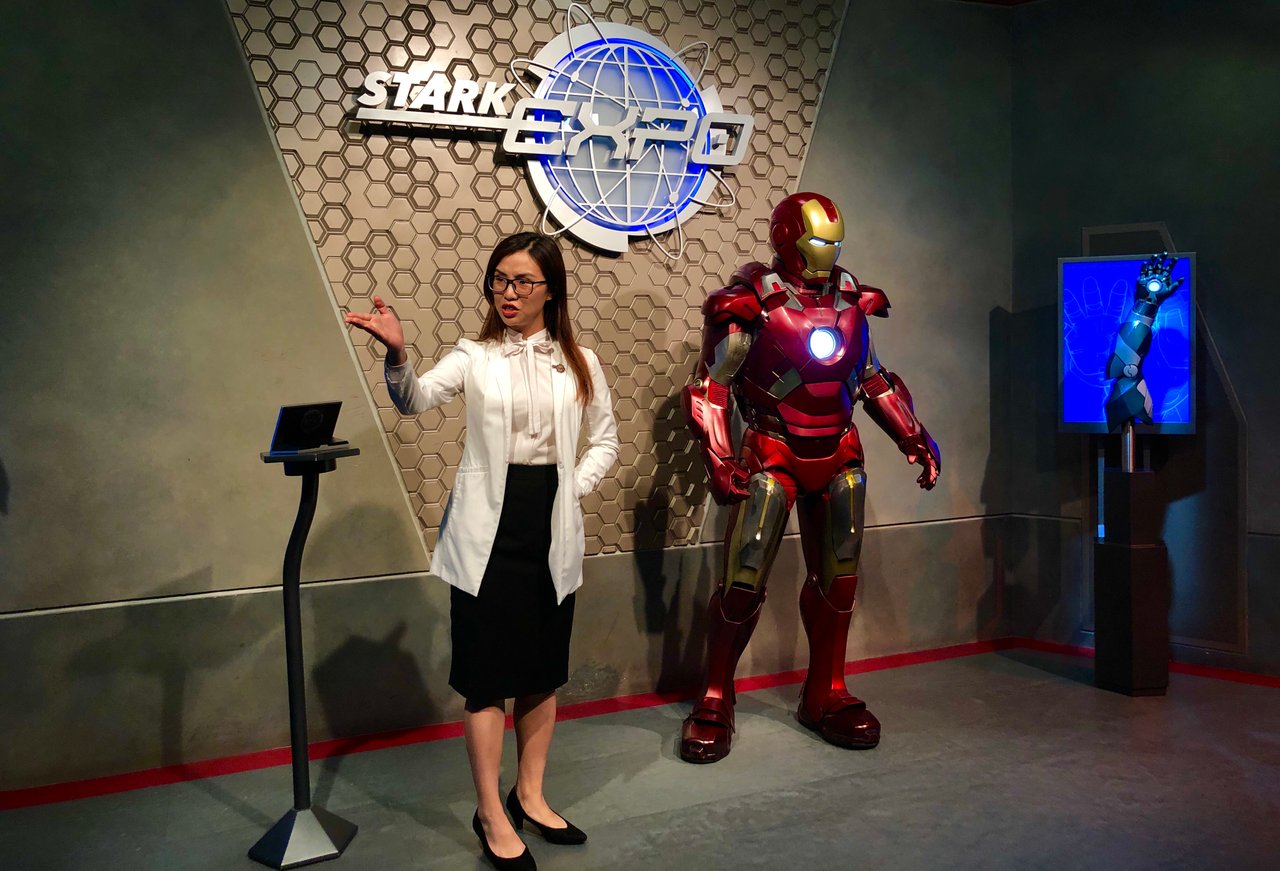 Stark Expo is basically somewhat like a meet-and-greet with Iron Man. And because you will be seeing a moving and talking, like it was the real Iron Man in the movie, the line was very long and it took us almost an hour for our turn. Haha. We honestly don't have any idea on what's gonna happen inside. It was both ecstatic and frustrating.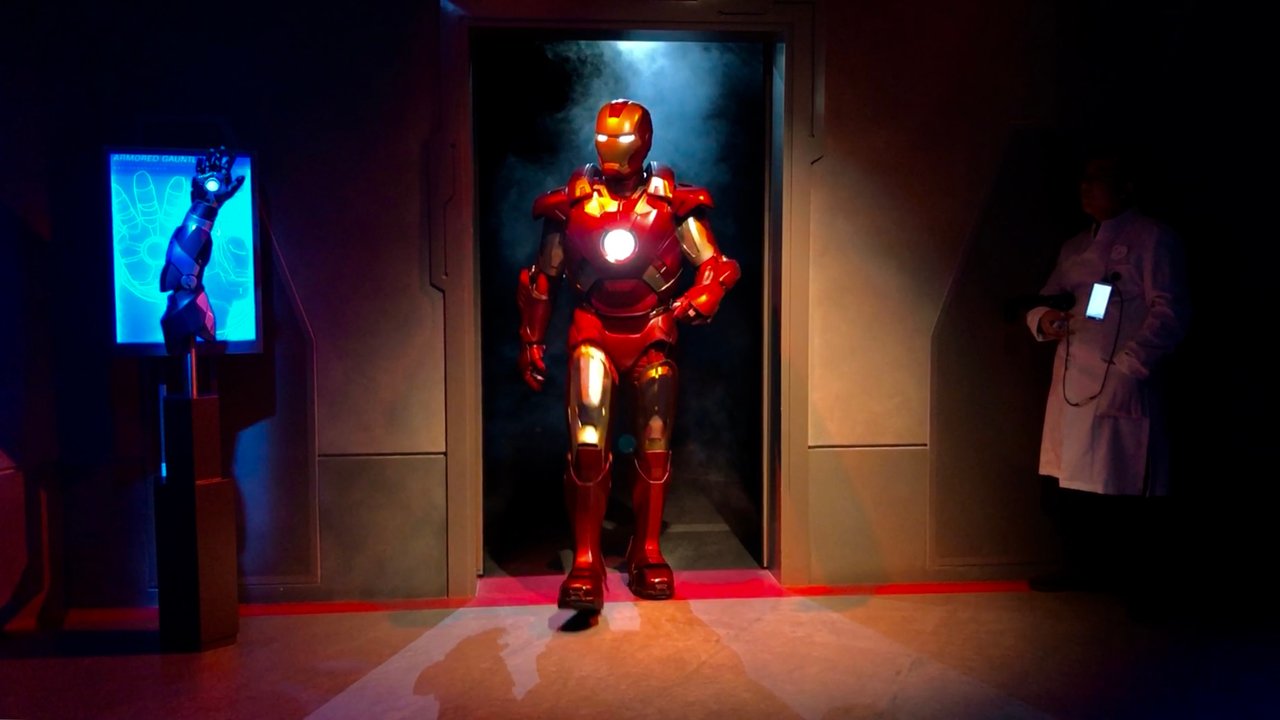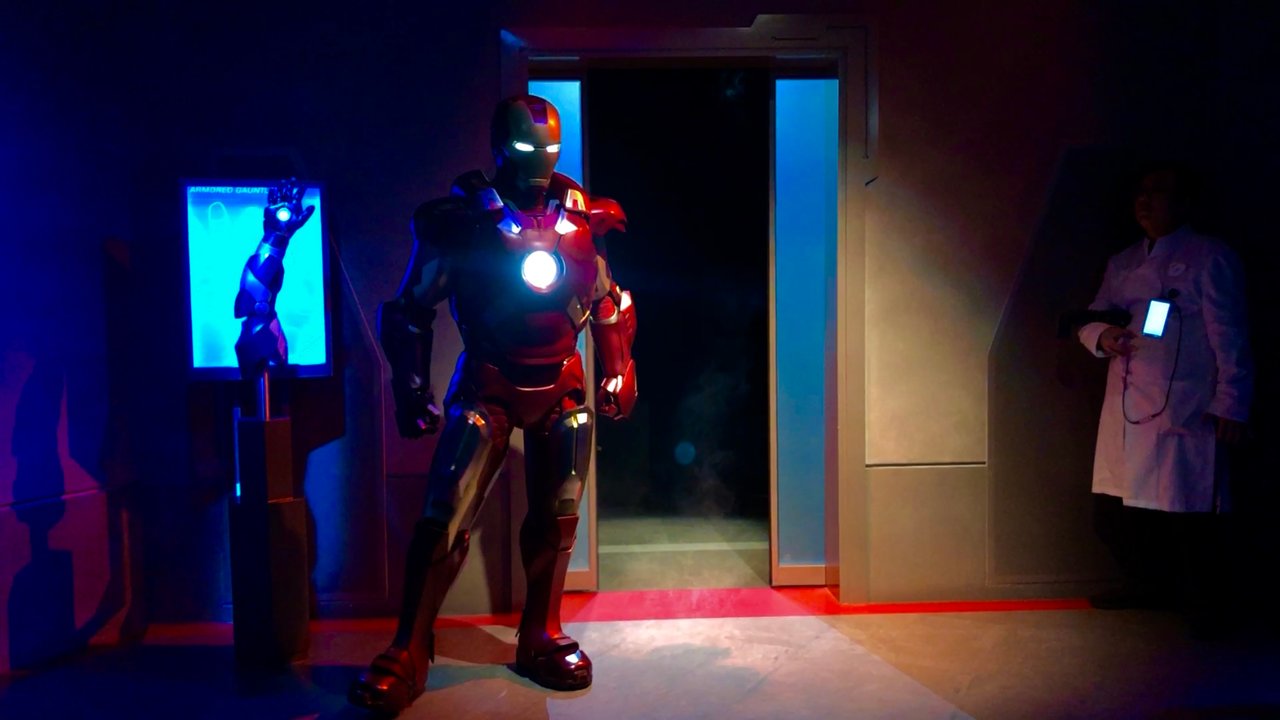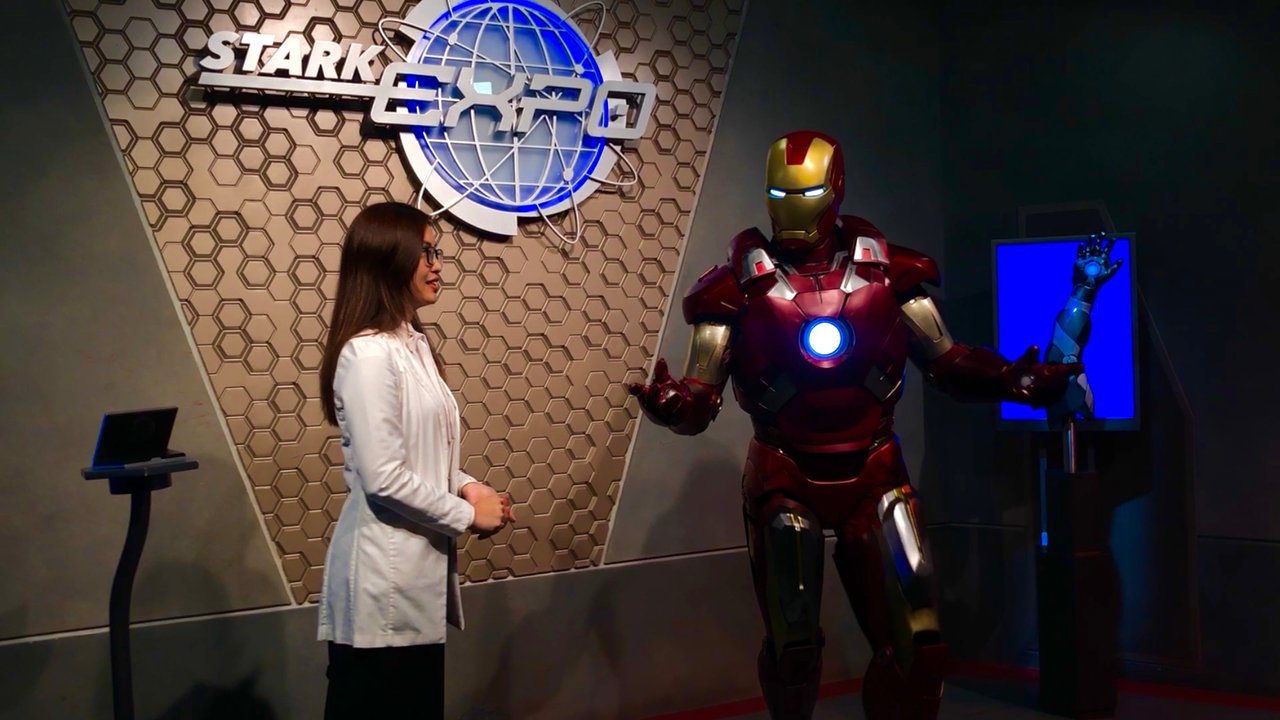 I was really stunned for a moment, I wasn't expecting to see a real one in there. I thought it was just some kind of 4D experience as well, or an Iron Man suit. I felt like I met a Marvel superhero for real. Sadly the expo was just for few minutes only, I wanted to stay longer. LOL. Fan na fan. Hahaha
---
ITS A SMALL WORLD IN FANTASYLAND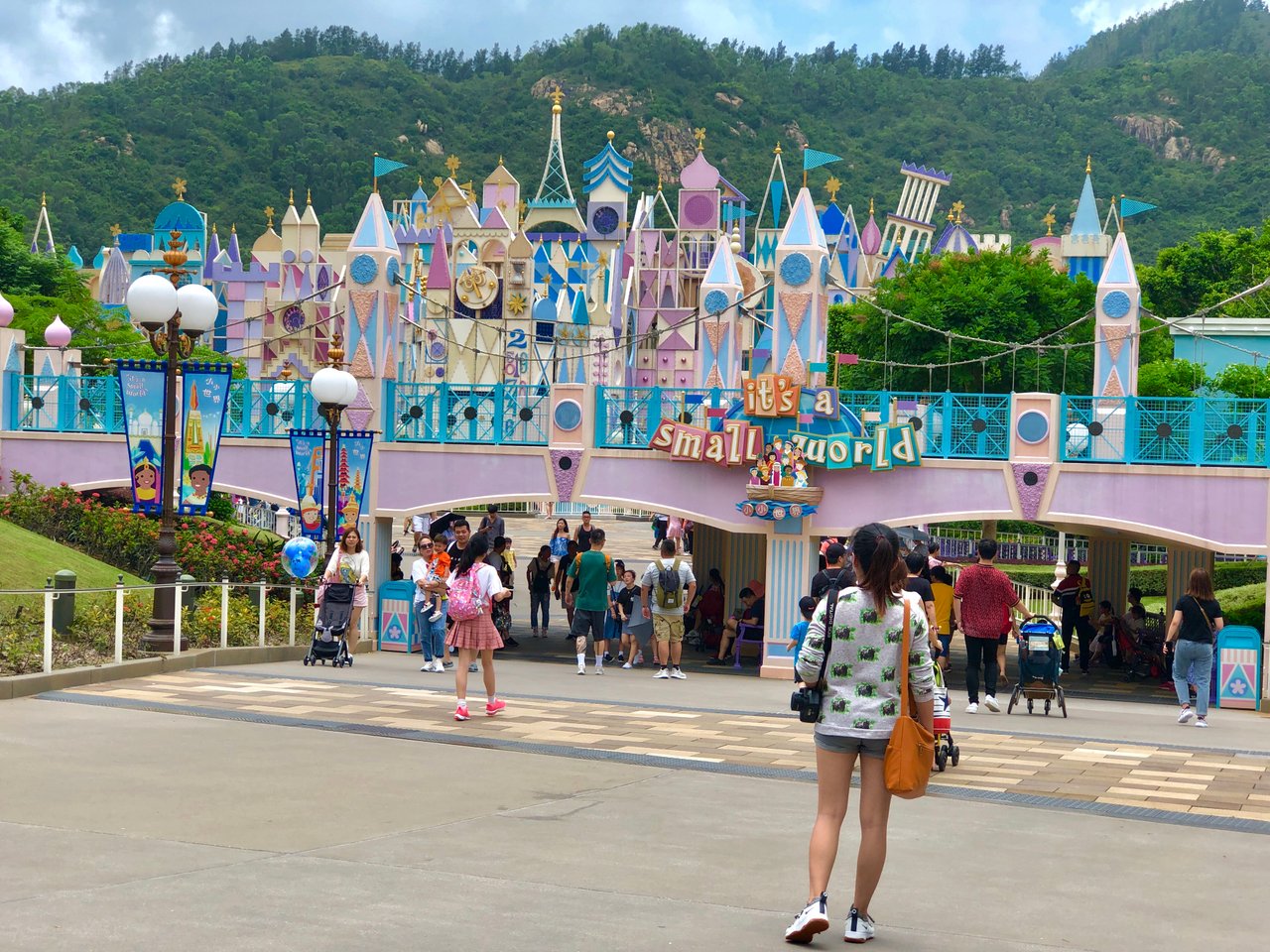 I think, Ant Man and Its a Small World are my favorites among all the things we tried. It may look like its for kids, but its also for kid-at-heart (or in tagalog isip-bata. Charot! Haha)
It felt like a fantasy talaga. You ride in a boat that tours you around these beautiful creations while the children song "Its a Small World" is playing. I remembered my nephew and niece that moment. I'm imagining their facial expression as they watch those cute things moving, dancing, flying and doing their thing. Pretty sure it will be a countless "Wow" and after the ride they will tell me to go there again tomorrow. Haha. I hope I can bring the whole family there someday, its really a happy place.
Here are some of the photos I took during that happy cruise: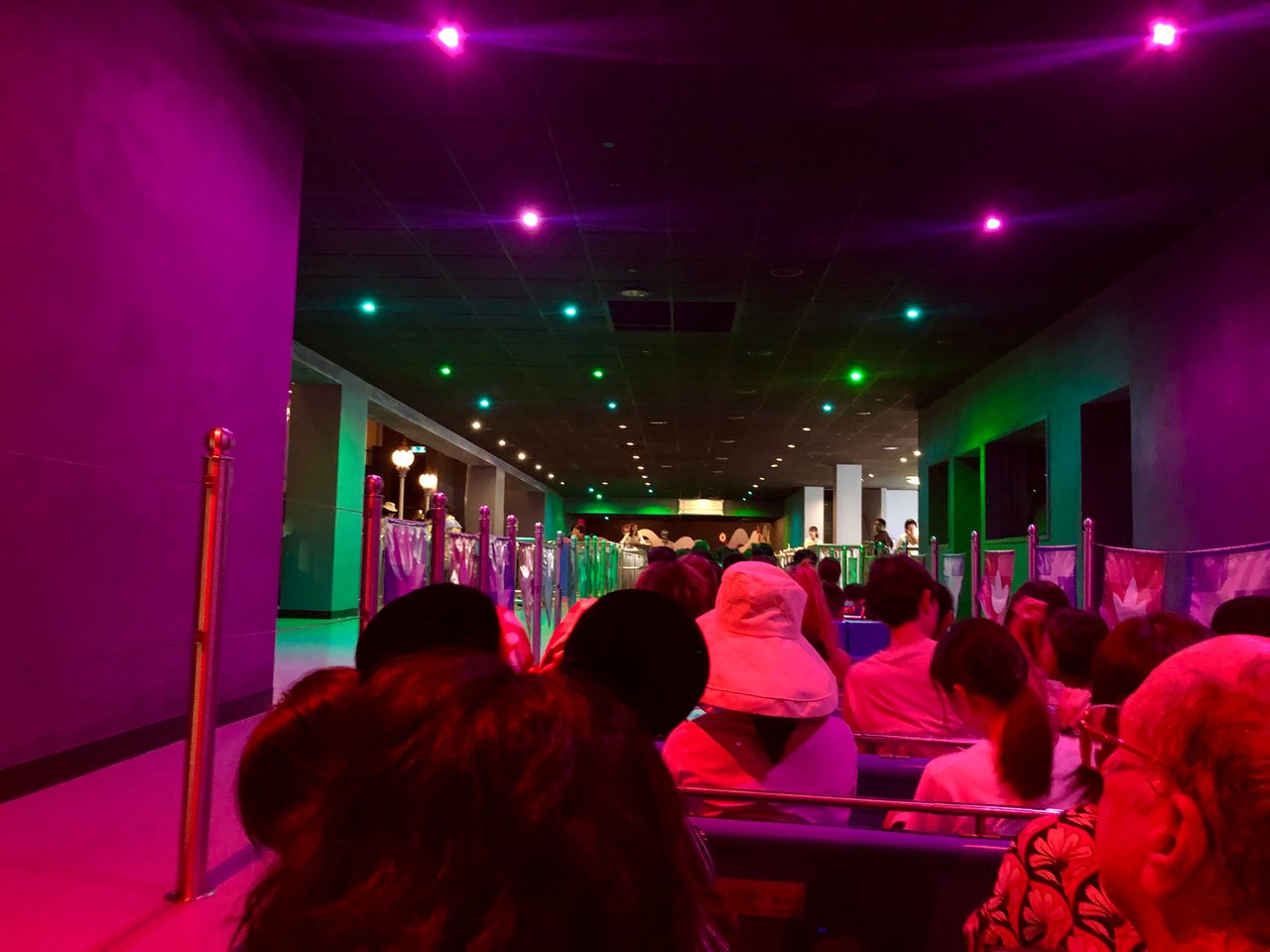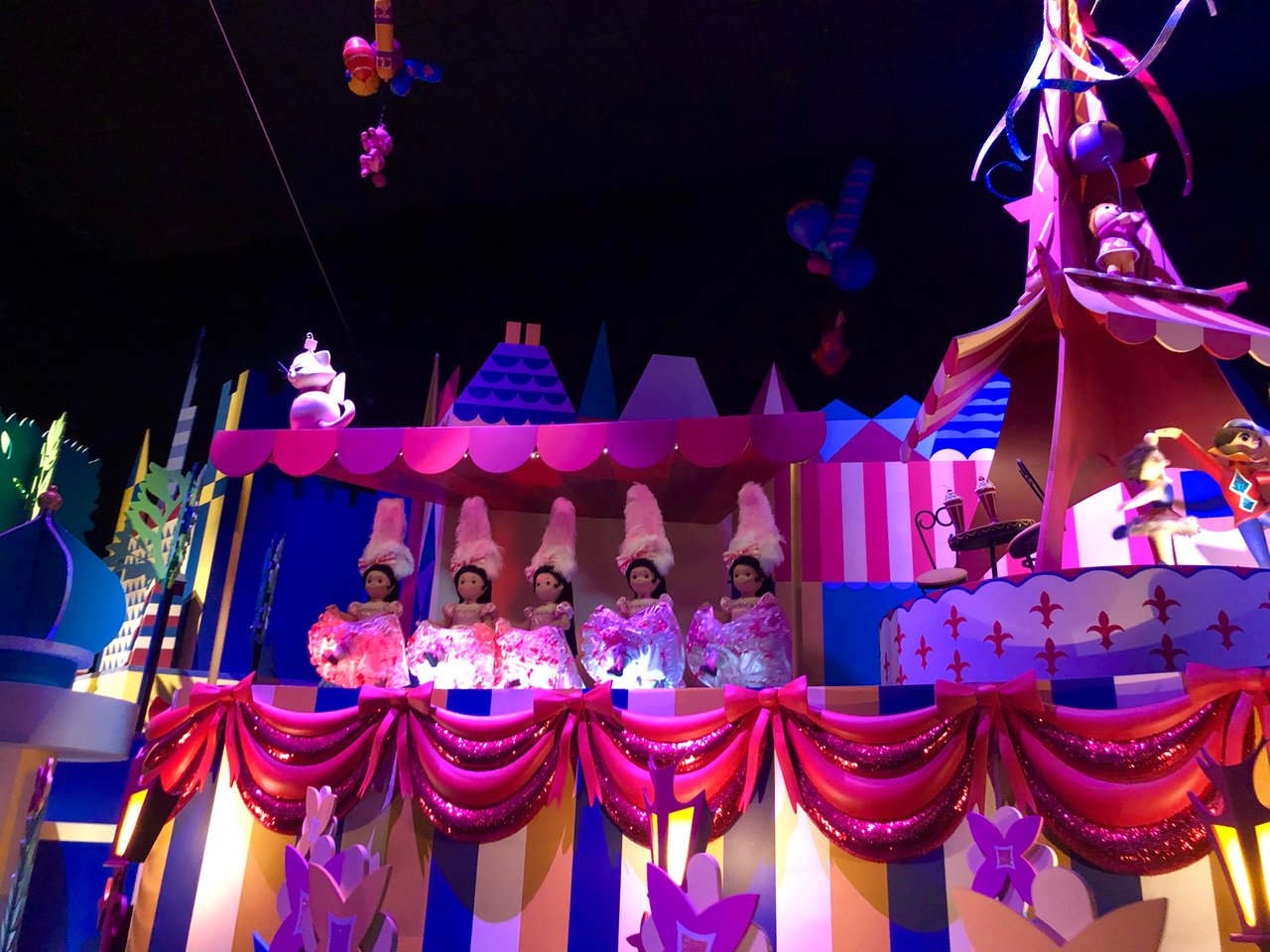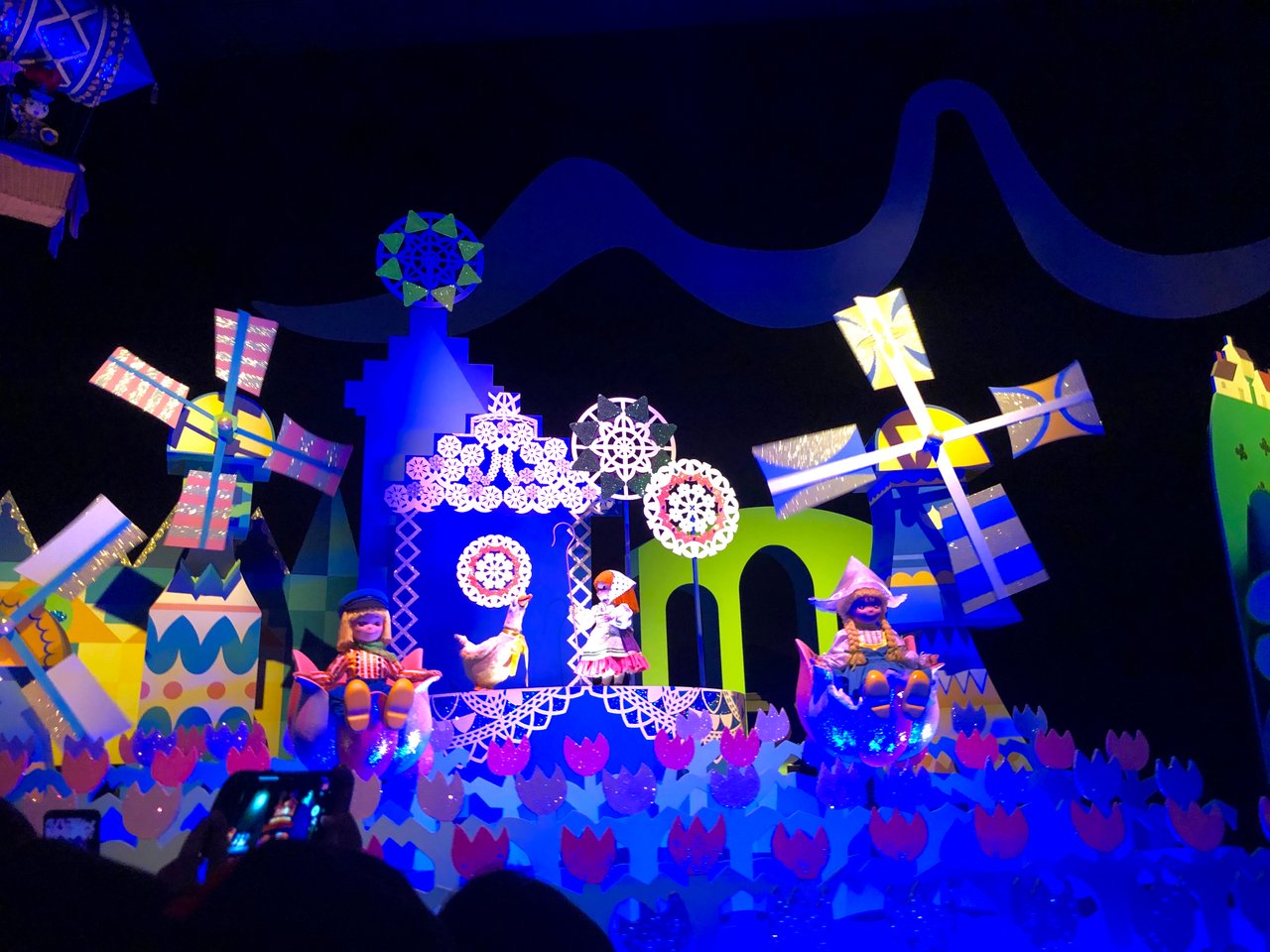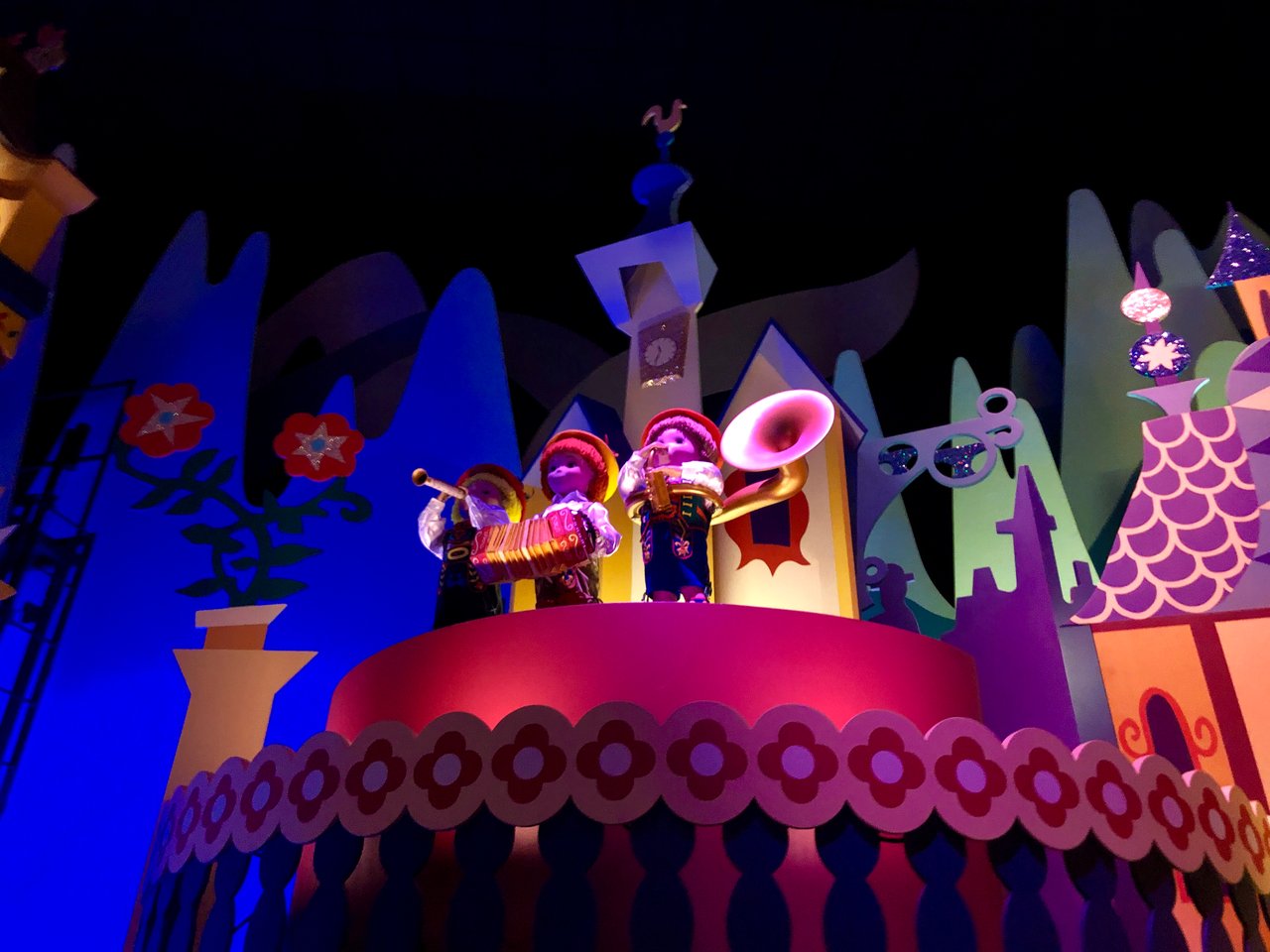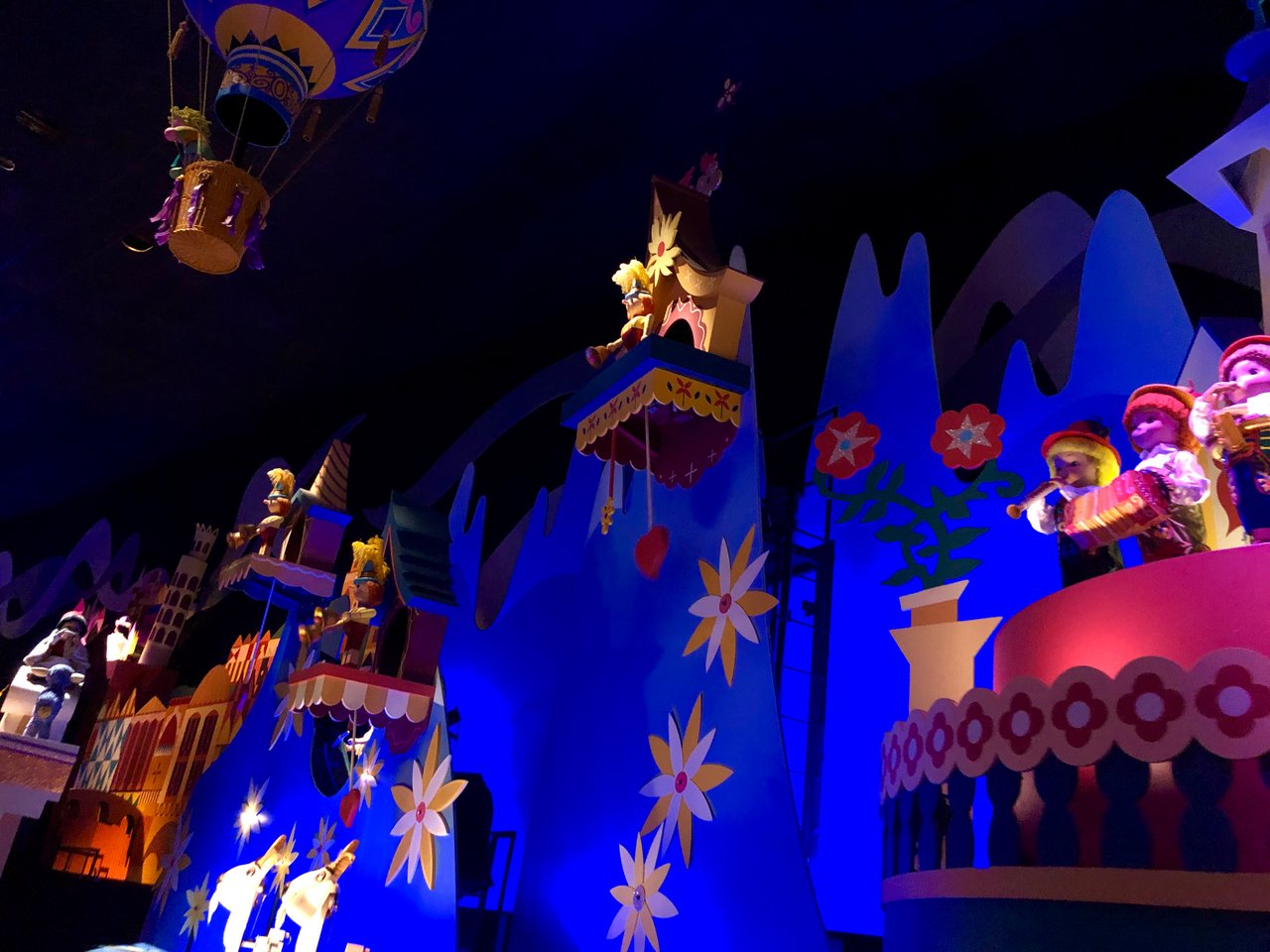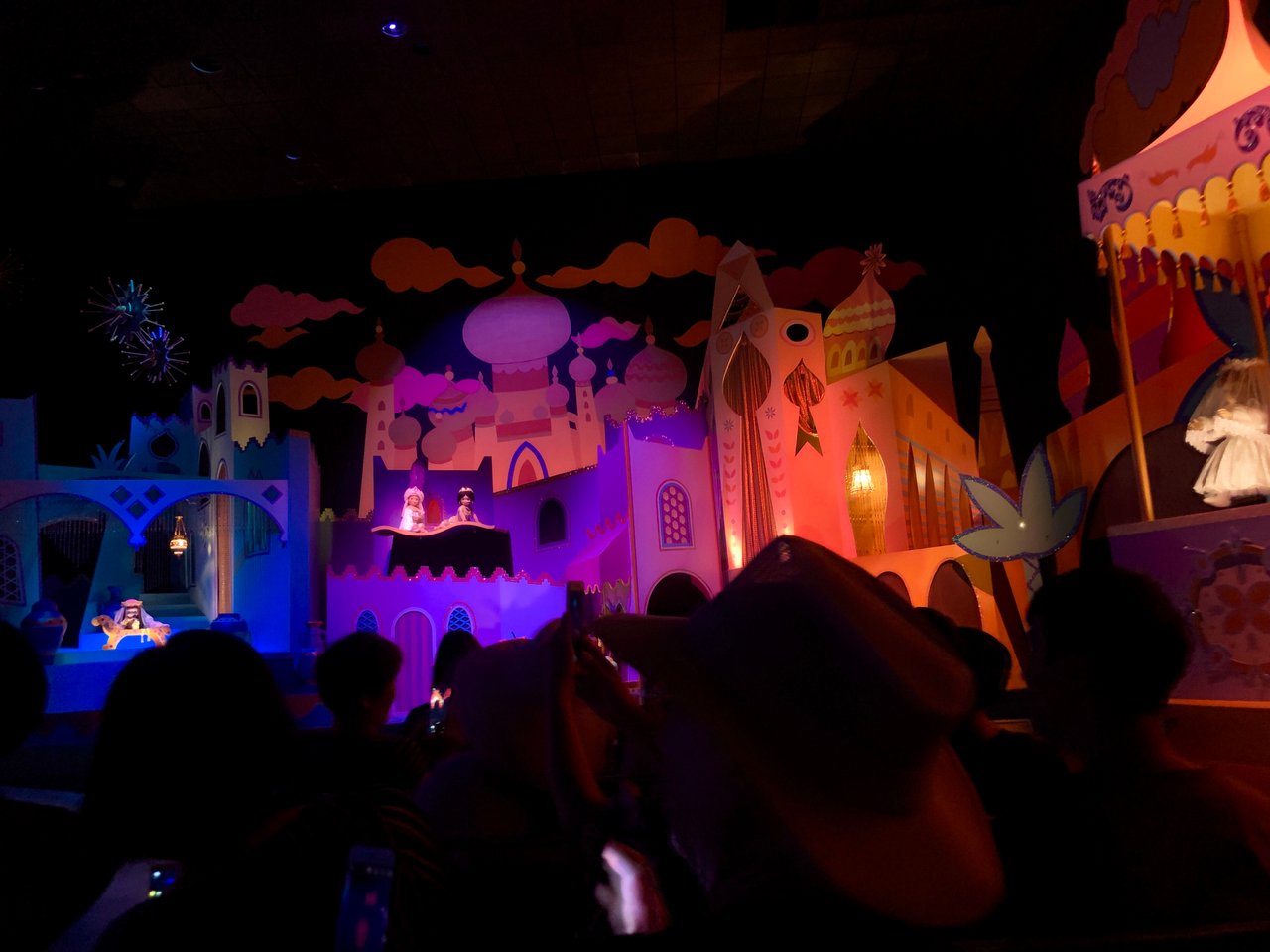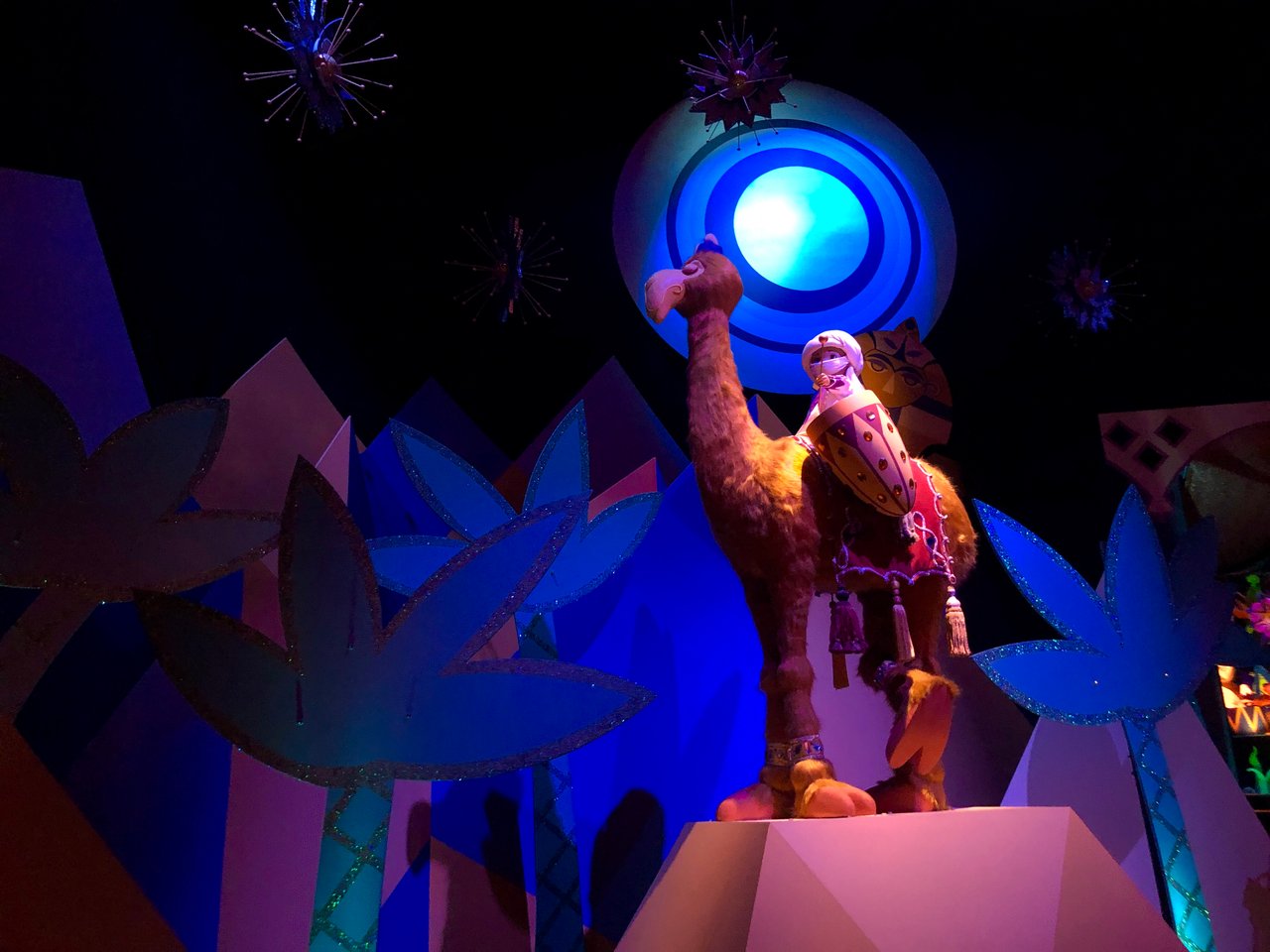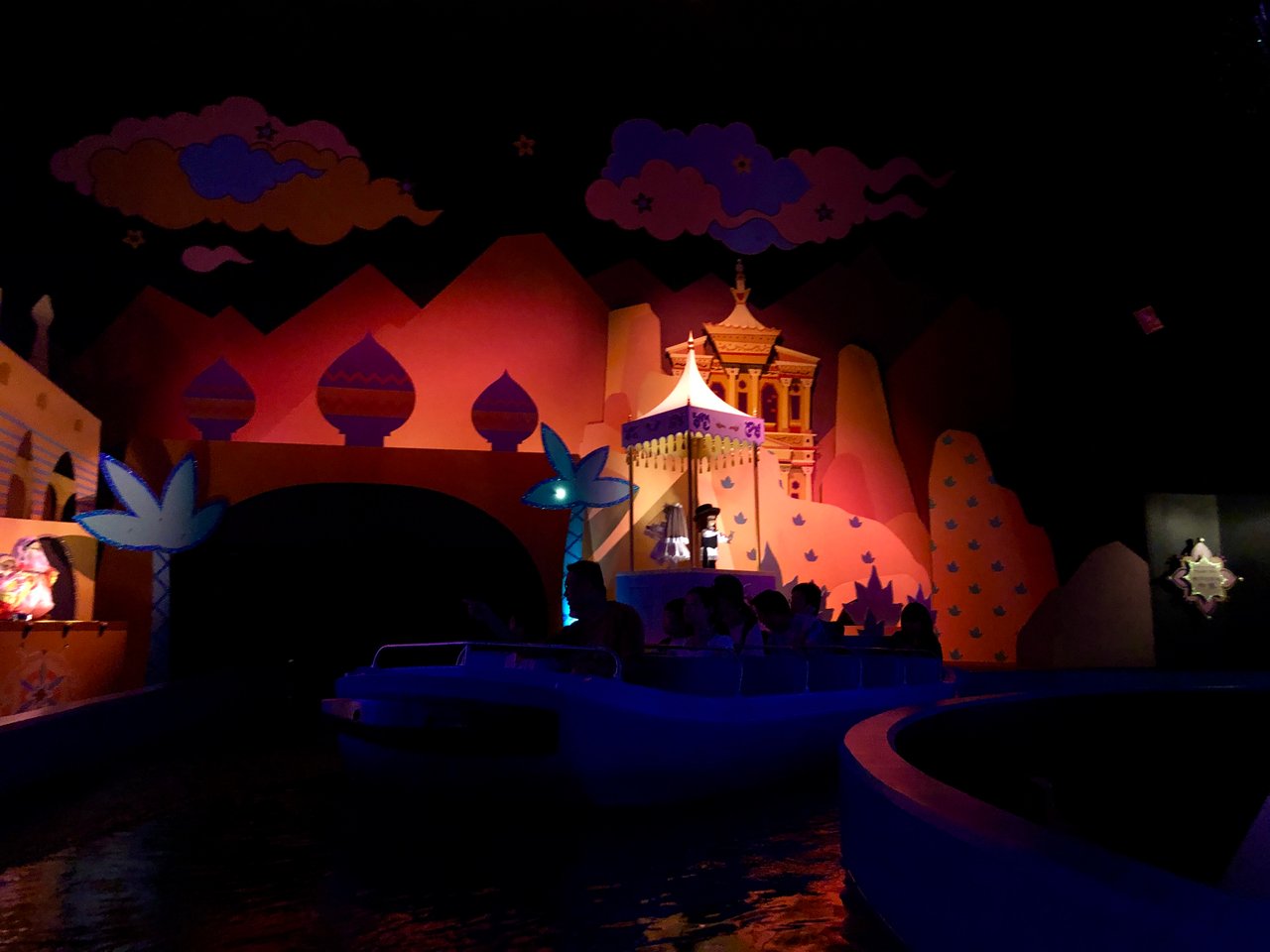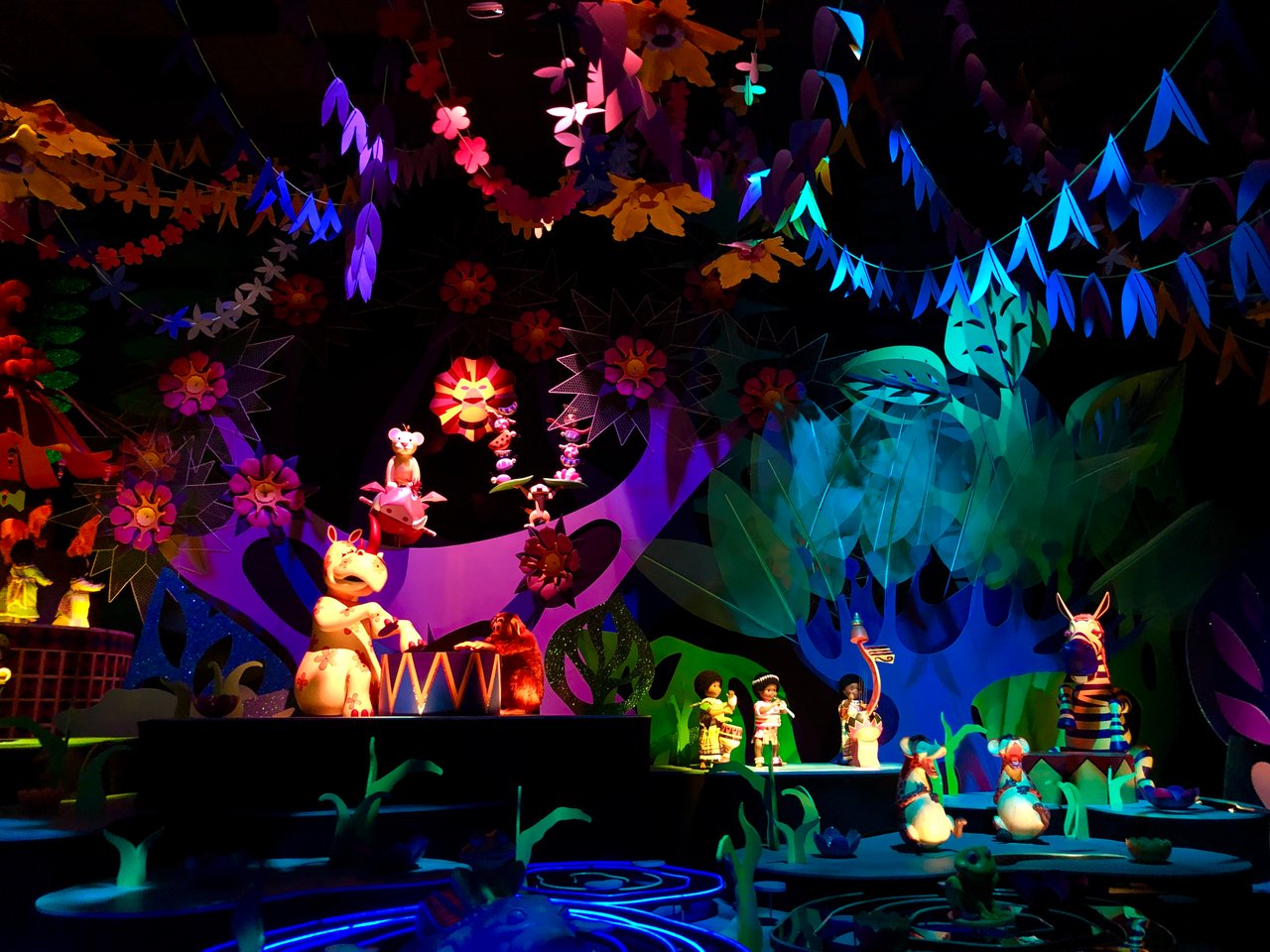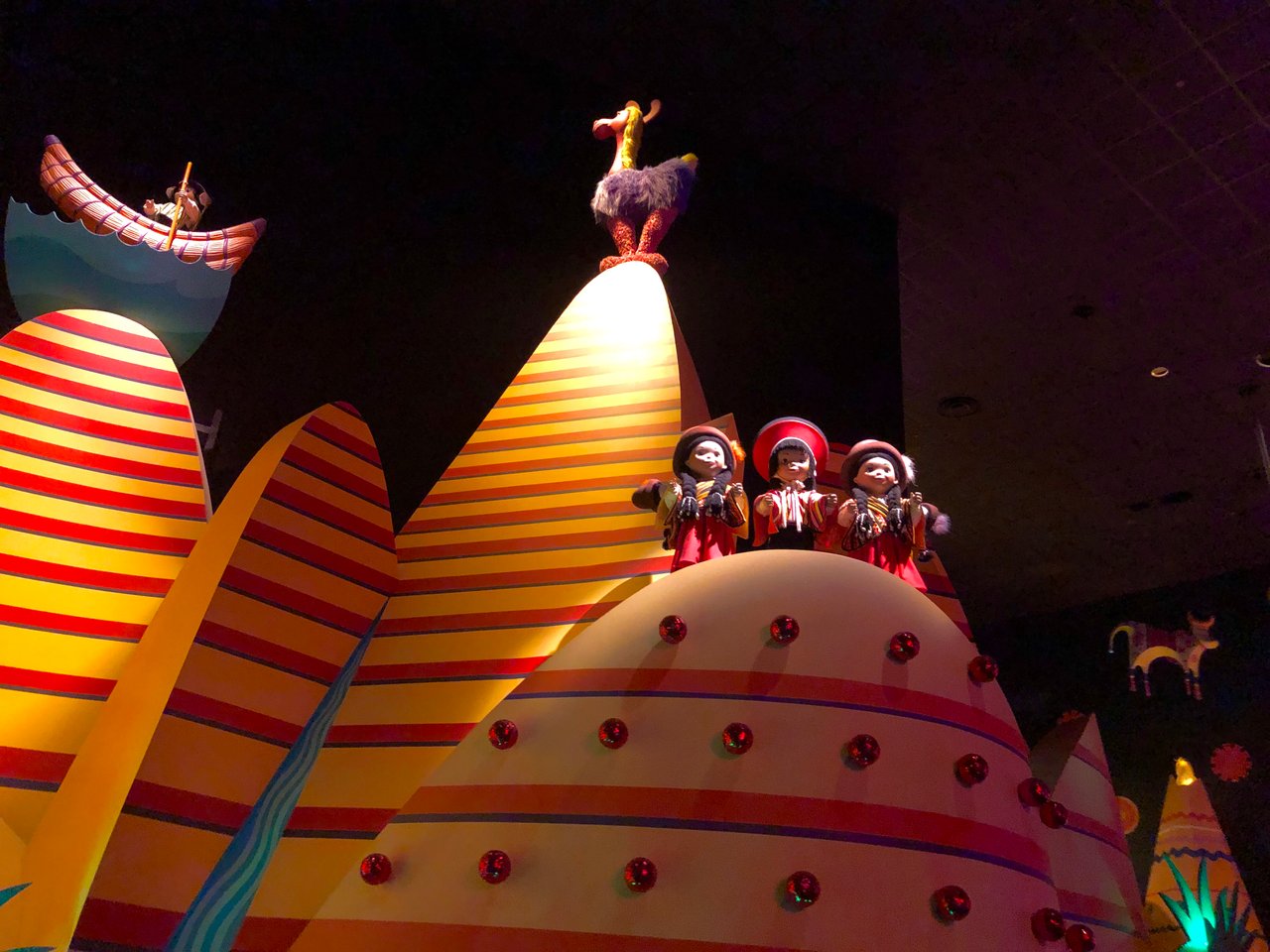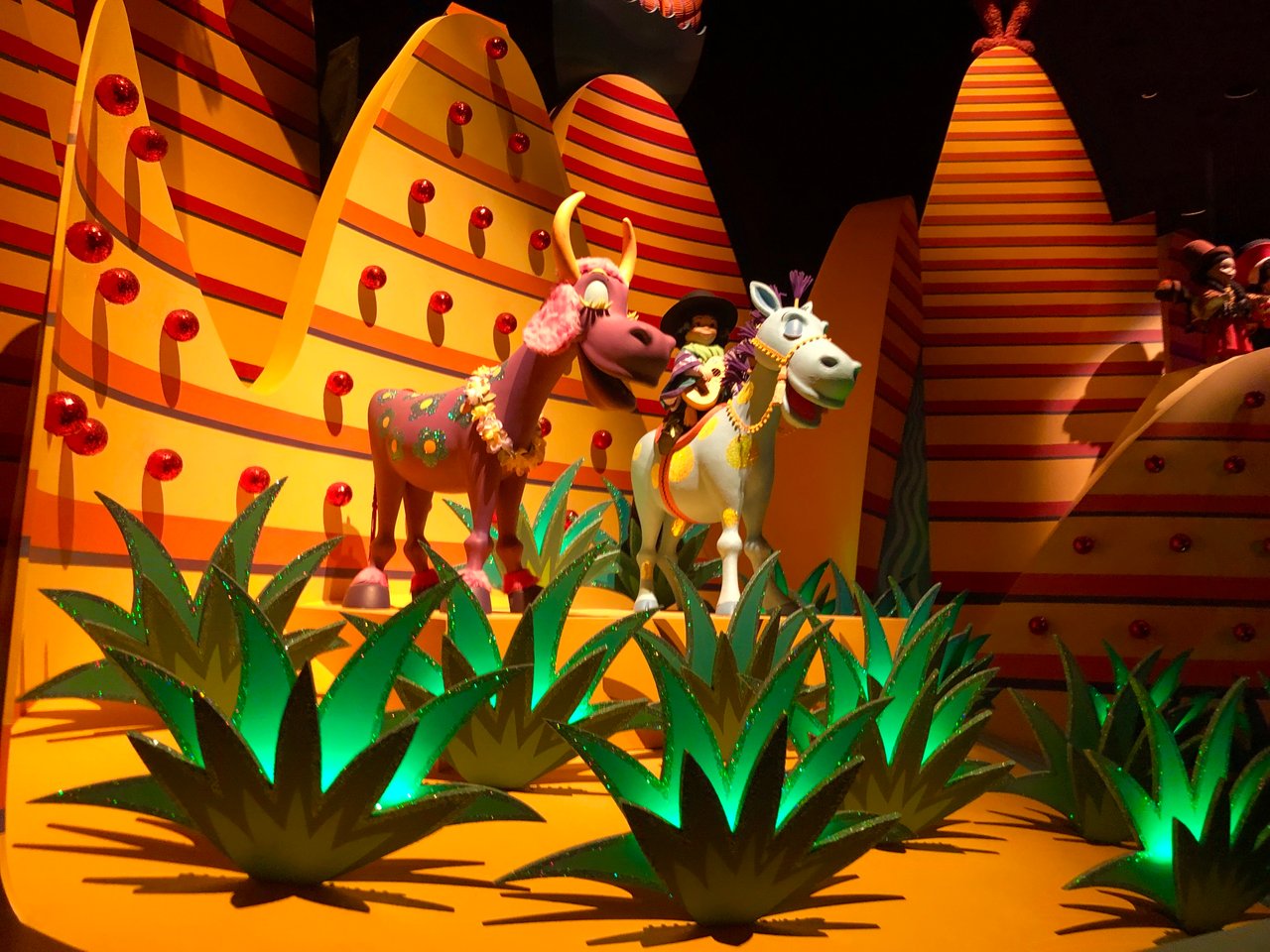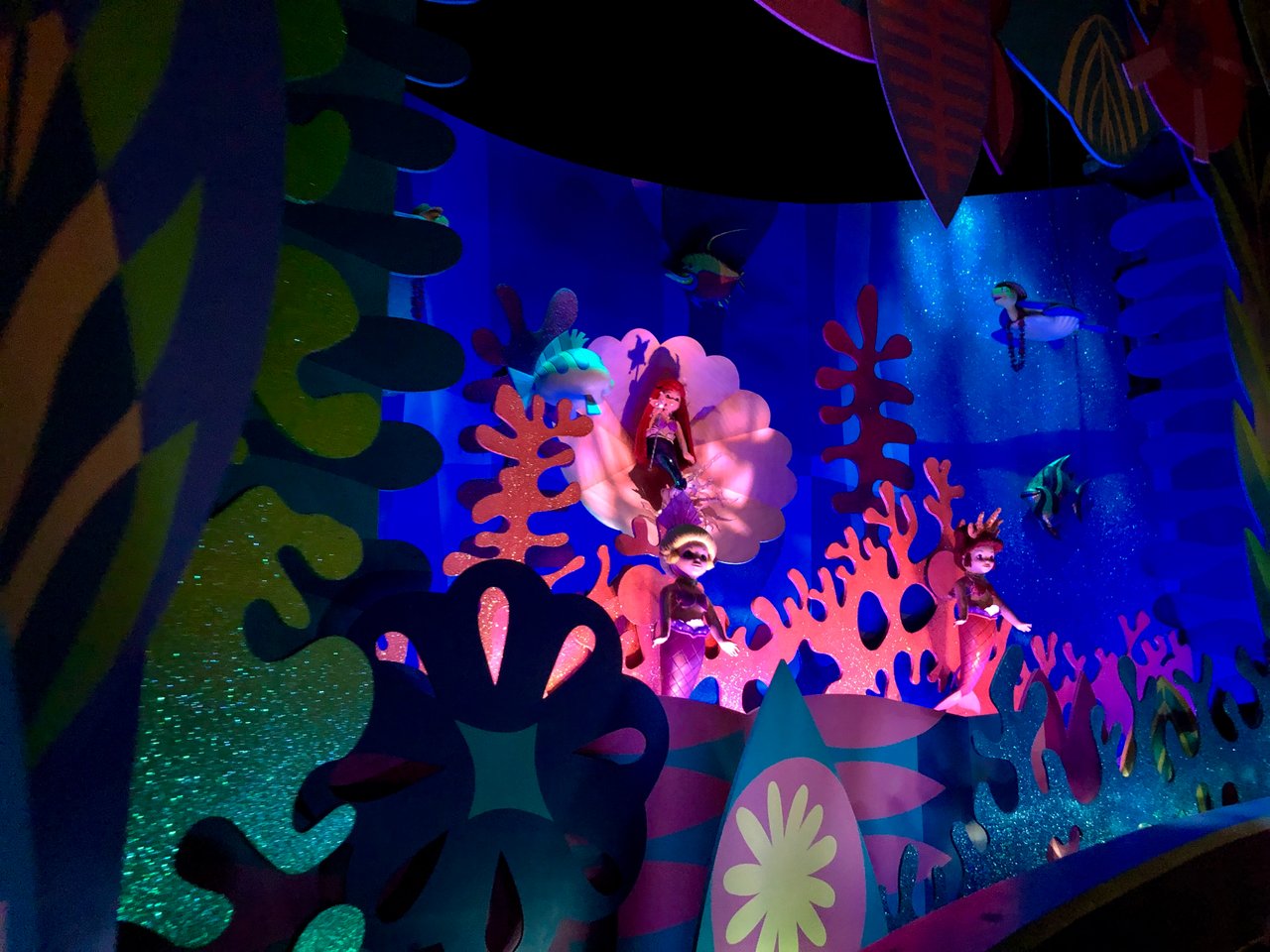 I hope I can show you guys the video as well. It was really cute, and would really make you want to be kids all over again. I don't if it was just me, but I definitely loved that ride.
---
It was already around 1:00PM when we got out. We were a bit hungry already but we went around first and took some photos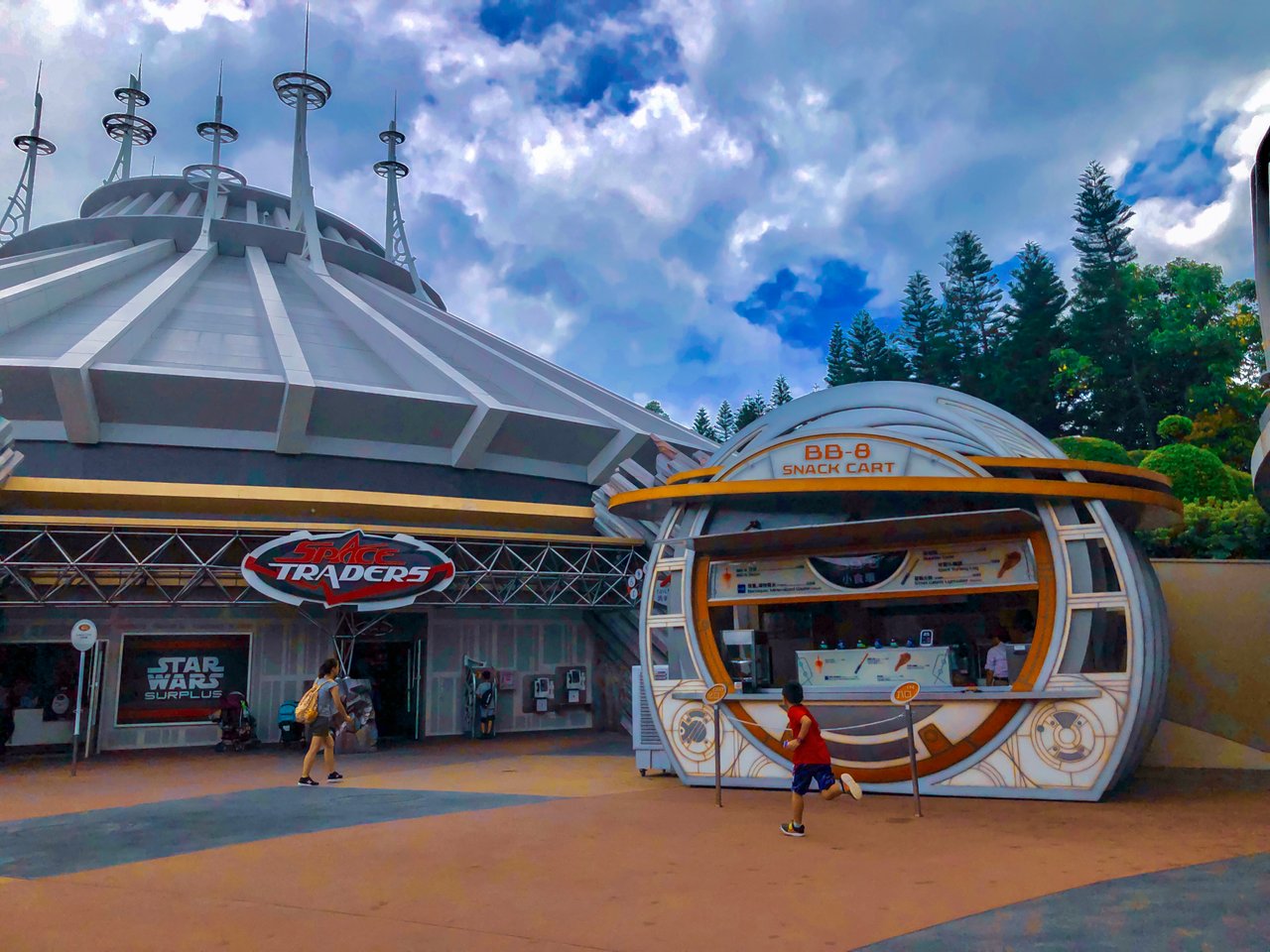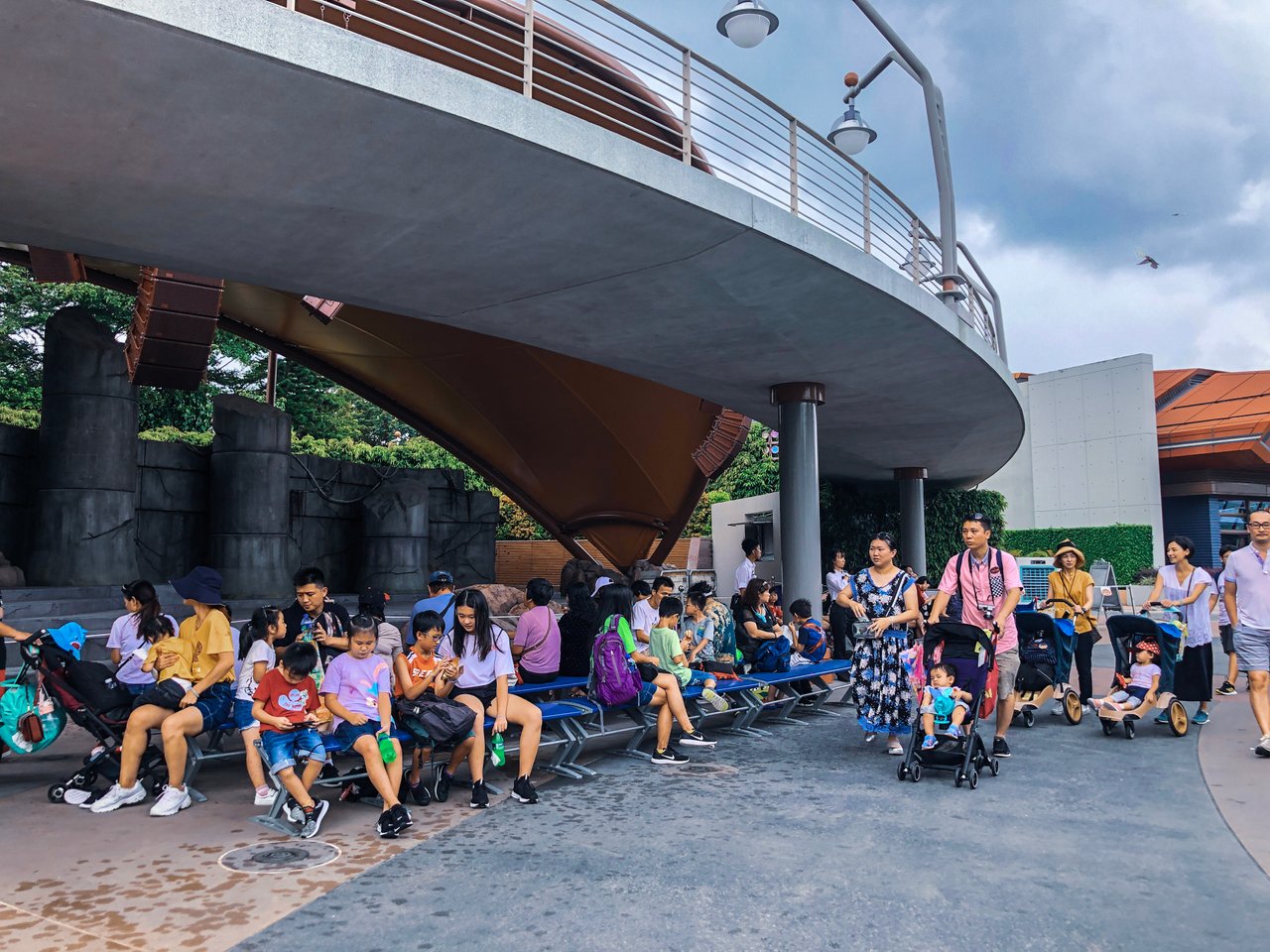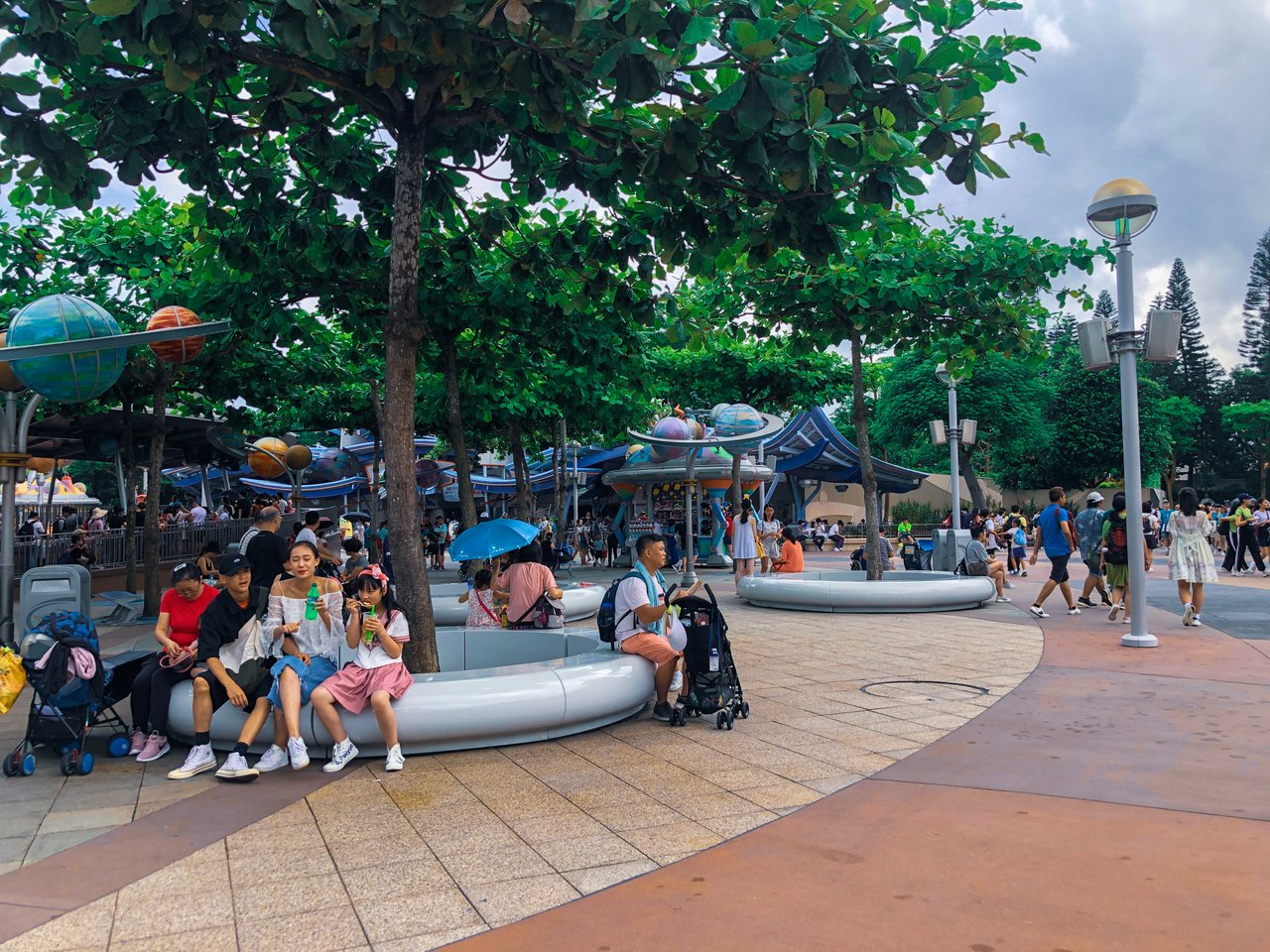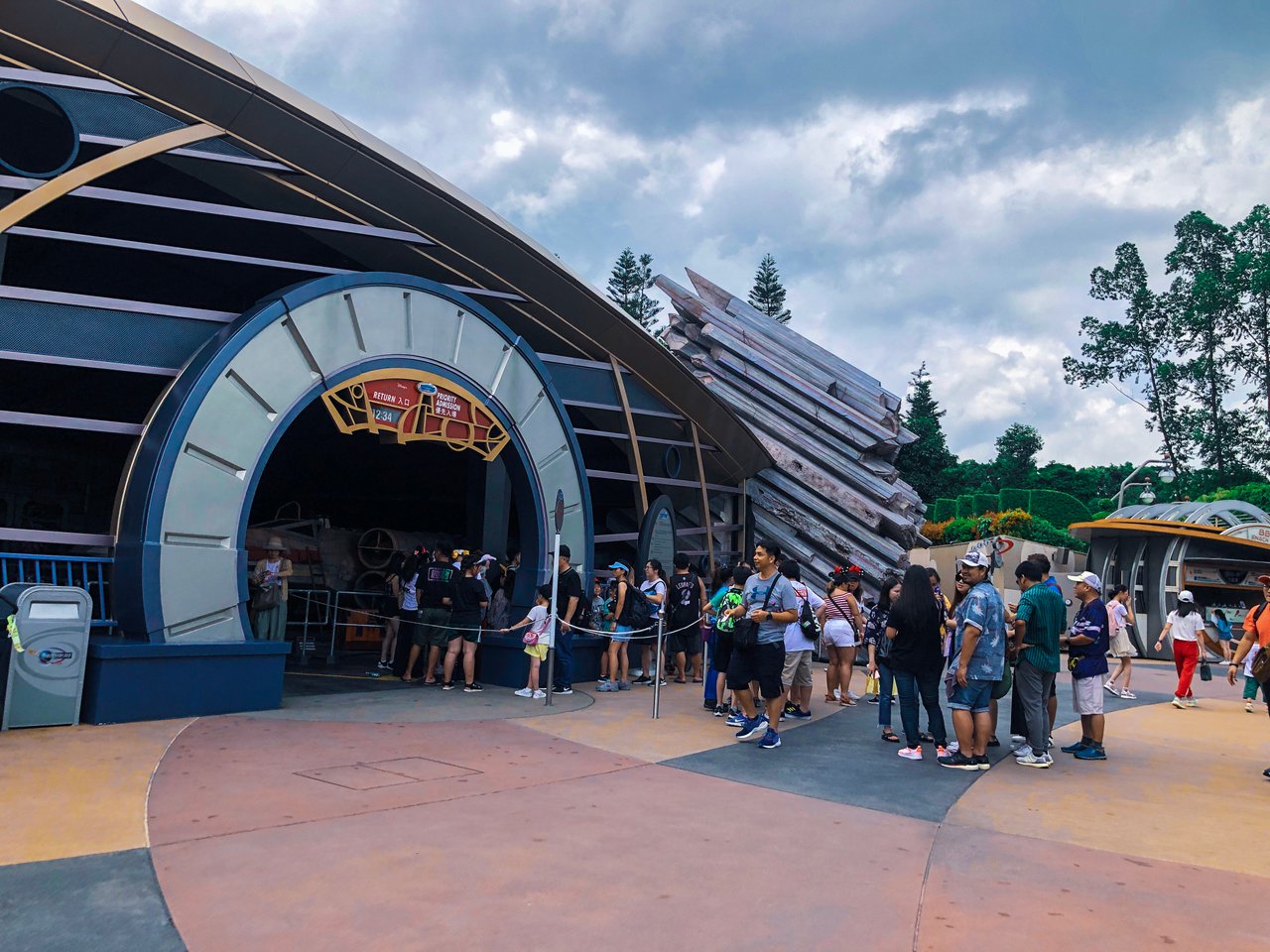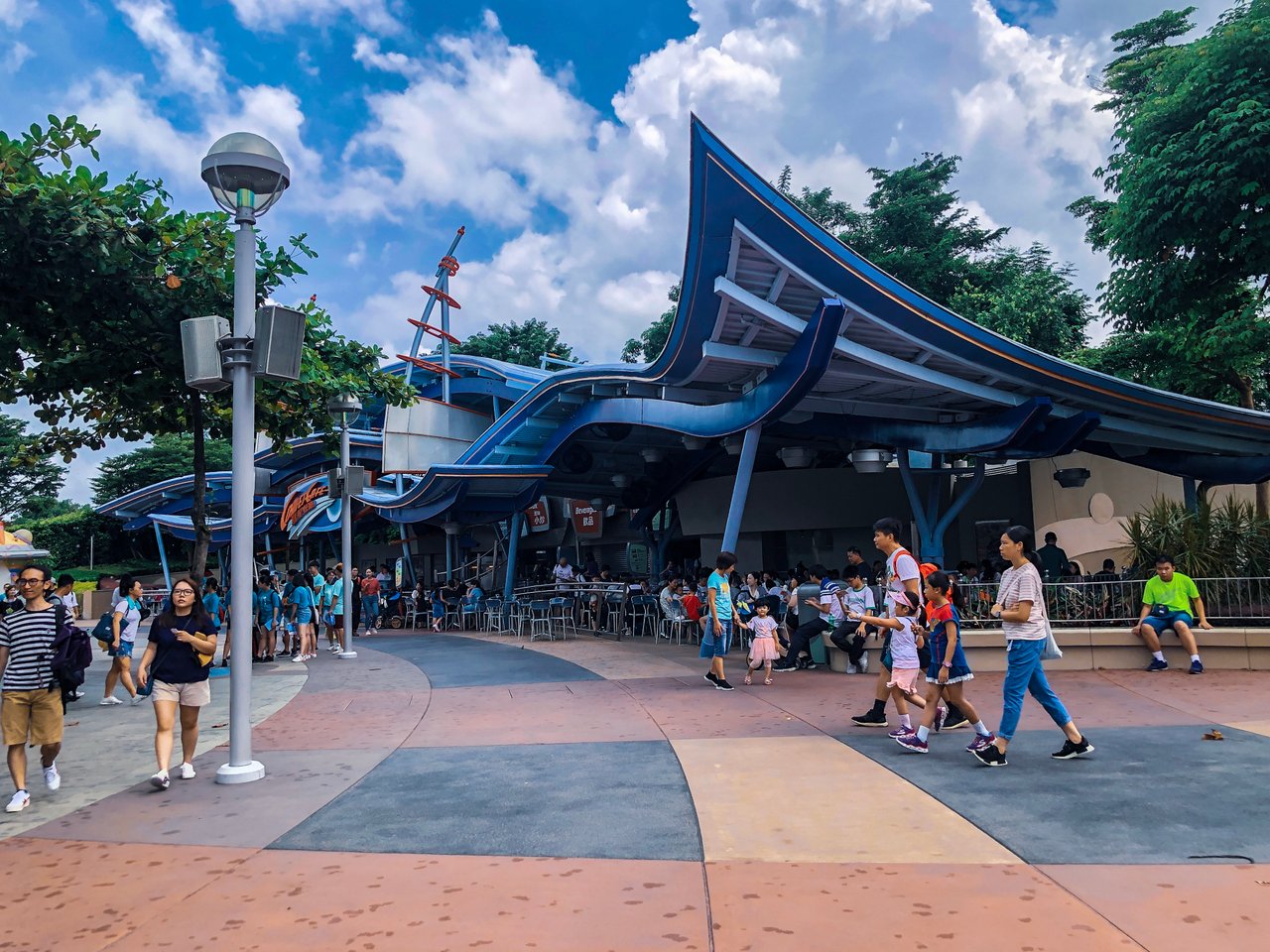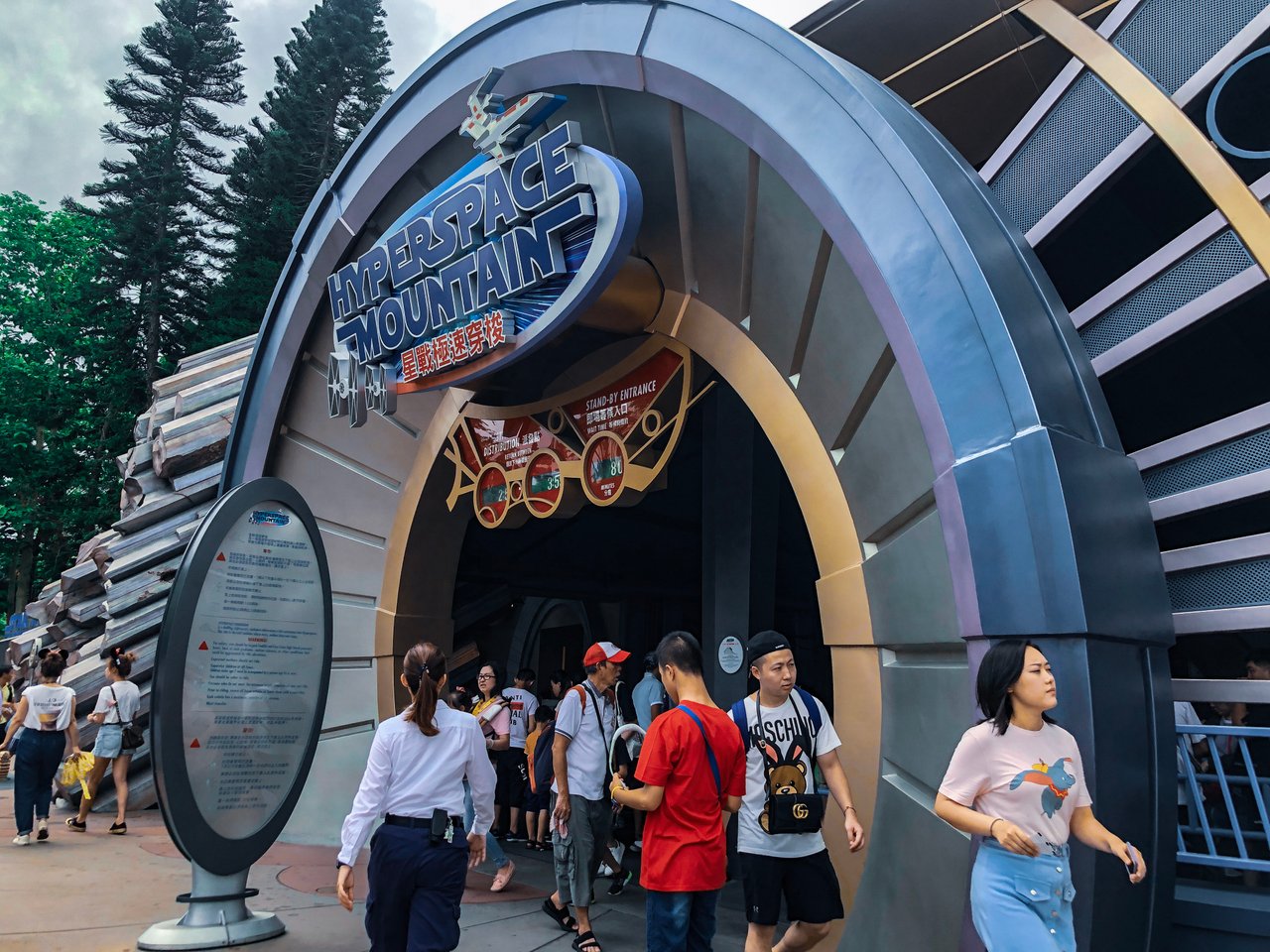 ---
Okay, before I share about our lunch in disneyland, let me first share to you that their Caramel Popcorn cost 38HKD or around ₱250.00, and the 500mL bottled water is over ₱200.00 as well. Yeah, I know! I think I was about to choke when I saw the price. You have to be on a diet, and be super hydrated when you go there. I couldn't believe I need to pay more than ₱200.00 for a 500mL bottled water. Are you kidding me? T_T
But eto pa mas malaking pasabog, I paid 95 HKD (₱600.00+) for my lunch, and that was the cheapest available meal already. And this was my food (with the receipt as proof) Haha.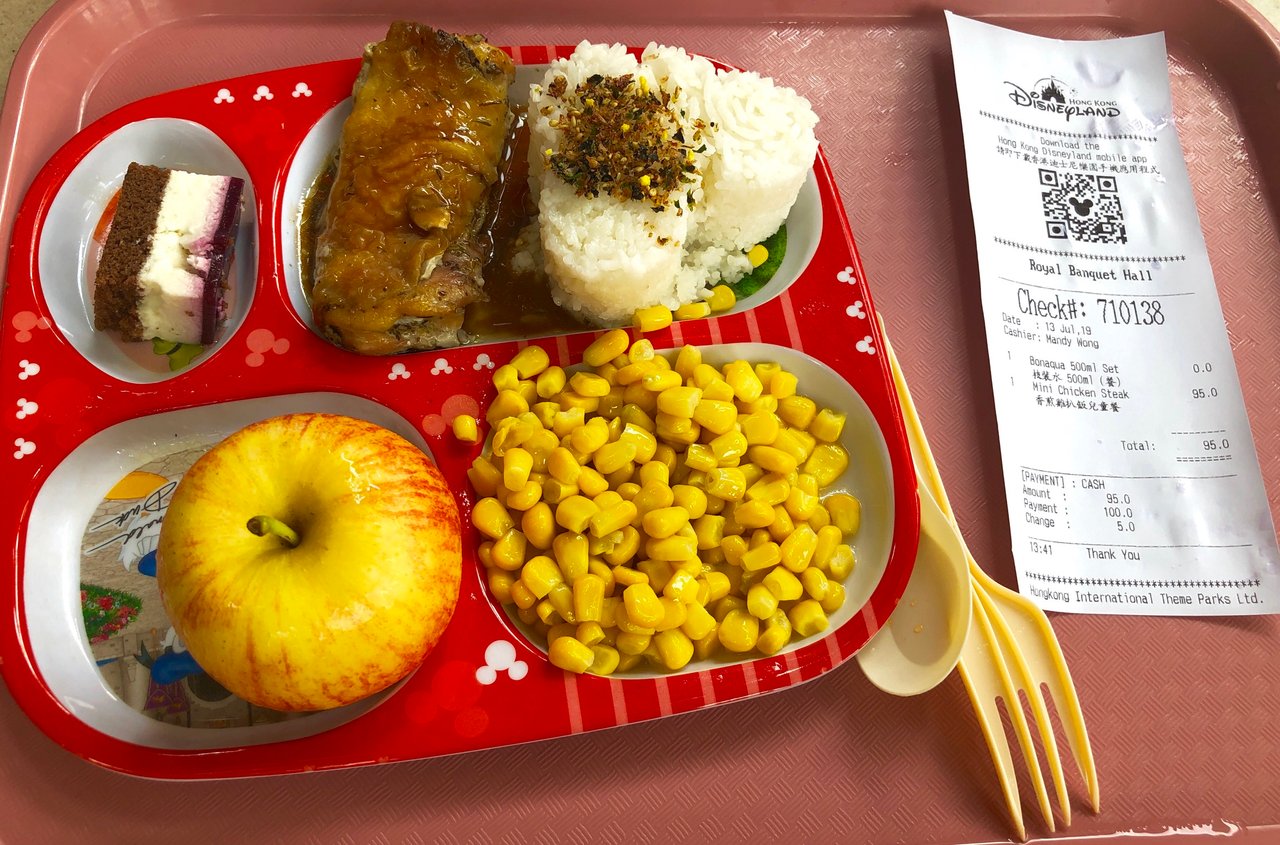 Siguro mahal yung apple sa kanila. =(
I was just starving so I had no choice but to try to enjoy the meal. While I was eating I couldn't help but remember eating in Fantastic Chef where I paid ₱499.00 and this is what I got and its unlimited.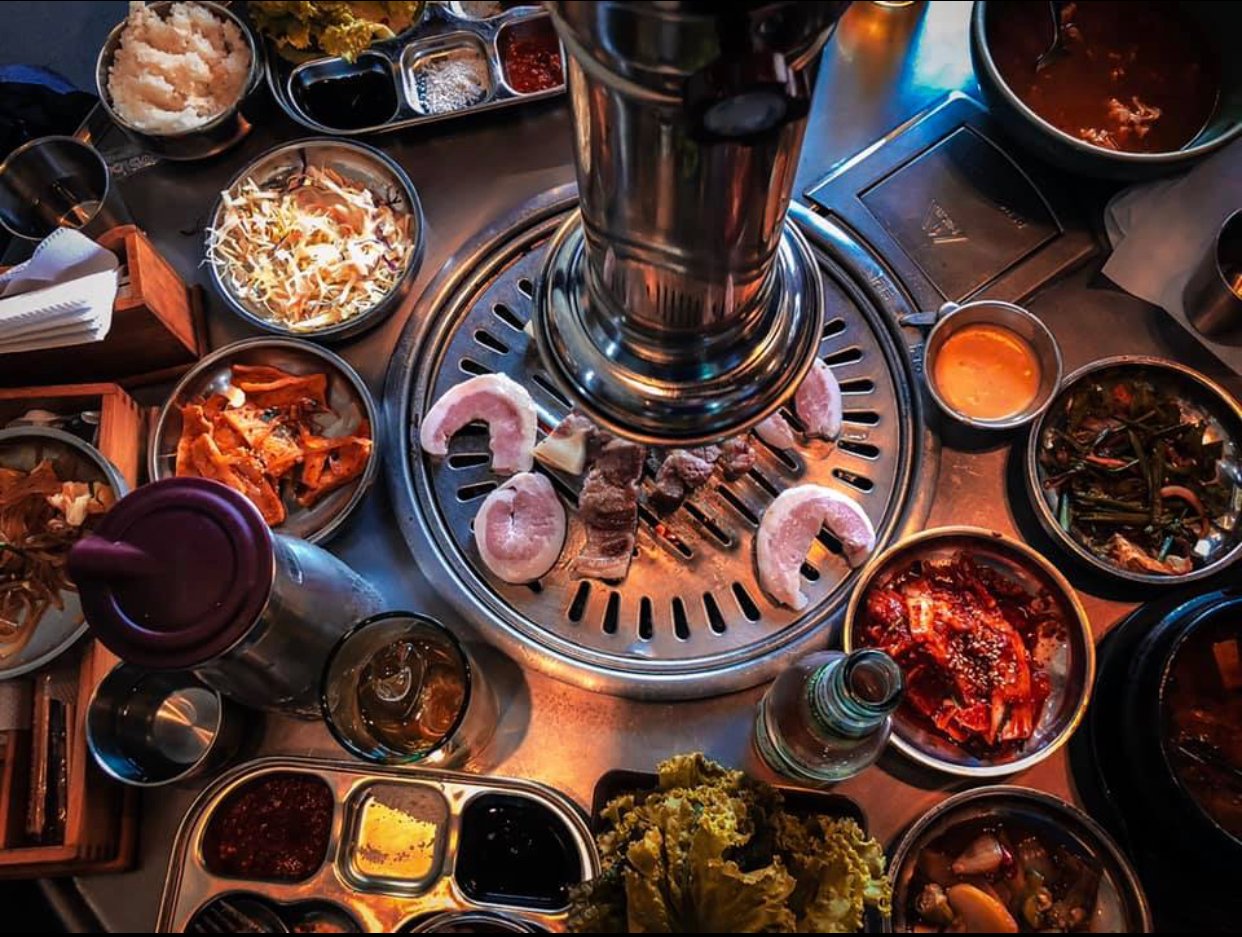 I will never forget my lunch at Disneyland. Haha. One of my friends ordered something that's almost ₱2,000 when converted, and I don't think it was also worth the price. Sorry for writing this but this is a heads up. If you're on a budget, just bring your own food and water. Haha. Hindi pa rin ako maka-move on sa 95HKD. Naloka talaga ako! You do note is the liar is mah peyk. Huhuhu.
---
I hope you enjoyed this post. Its only half of what I'm about to share to you guys. I enjoyed editing the photos and making this draft but I'm too sleepy. Its 9:57PM, and I'm a bit dizzy. Haha. I've been on my phone for hours already, and I tried finishing this today because I needed to post this before it becomes a major throwback. Haha.
Aside from the food, Hongkond Disneyland is truly a happy place. The amount you pay for the ticket is definitely worth it. It isn't some kind of charot-charot lang na mga attraction. The experience is level-up talaga. One day is not enough to try all their rides and attraction, so go as early as possible.
Its also better if you will plan ahead, do some research so you will prioritize those that really fits your interests. Then again, all of it was fun. There was never a dull a moment. And if only I could treat all of you to Disneyland, I would, but because of the price of Steem right now I can only afford to give you a virtual tour. =P
I'll end this post by saying, that the happiest place on earth is not in Disneyland, not in big cities, or any beautiful islands, but by being around with those people who genuinely loves and cares for you.
Its a goodnight here in the Philippines. I hope wherever you are right now, you are doing well and in the "happiest place". Life is so short so spend your time with the things that really matters to you. Do not be a prisoner of other's standards. Set your pace. Have your own rules, and try to make a difference. =)