Fondue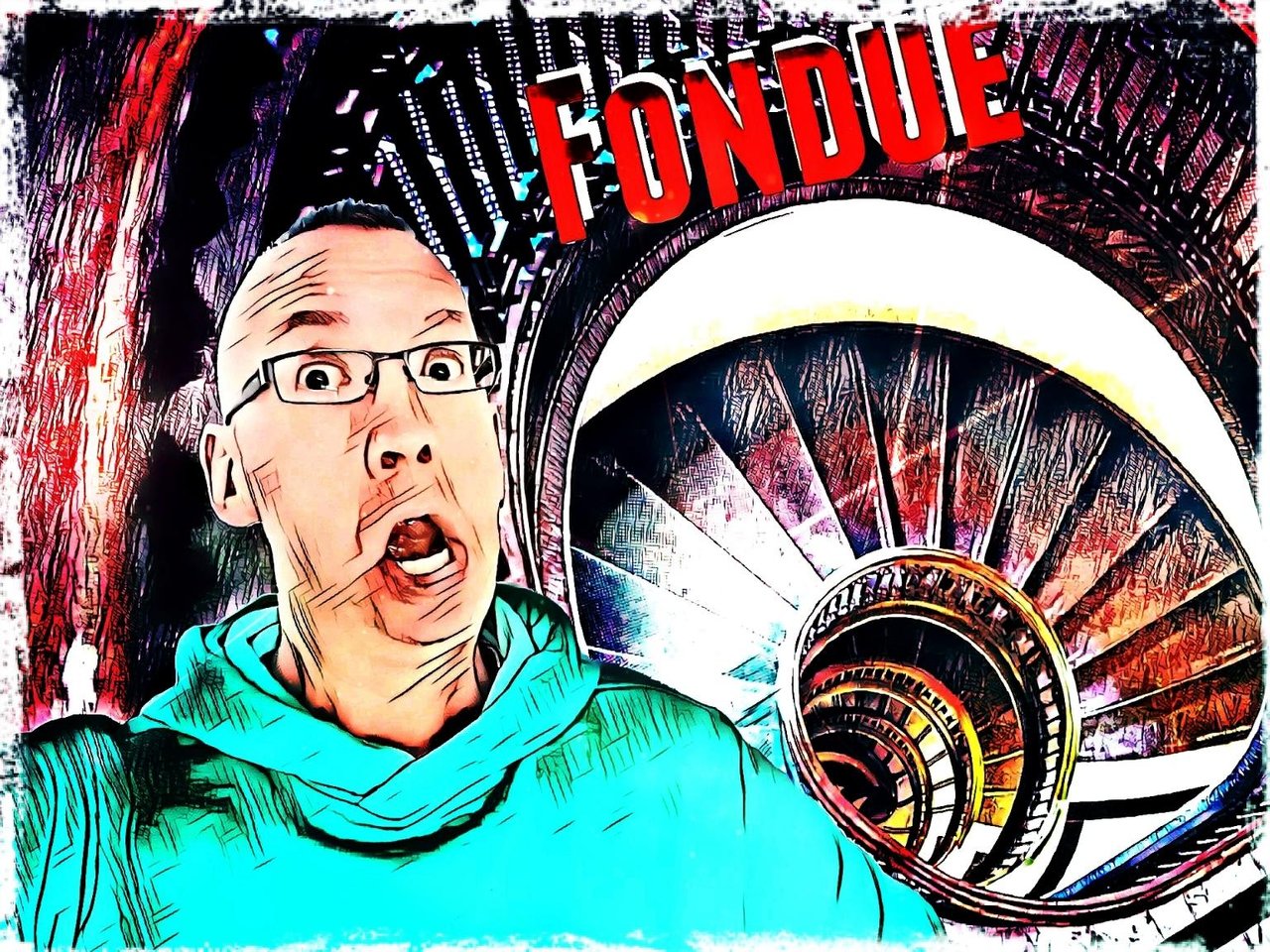 It was lunchtime and I was chewing the fat with one of my lady colleagues The Wee Hairy. She was regaling me with the latest gossip on who was shagging who and assorted other scandals that seemed to have passed me by.
And so, they were going to a hotel at lunchtimes and shagging each other's brains out!
She exclaimed in indignation.
Good on them, man. If I could get out at lunch and be at the shagging game I would be out in a flash.

I made a scrunchy face whilst stirring my coffee. The milk in the cafe at work never quite seemed to settle into the coffee. It was always a tad worrying. As if a Bison had got into the kitchen and ejaculated furiously into the milk jug.
But sometimes they didn't even shower!!
Said The Wee Hairy, her face wide and stretchy with indignation.
I looked up from my spermlike coffee and fixed her with a flinty stare.
How would you know they didn't shower? Were you there, listening outside the room? Your hand on your ha'penny giving it all the jiggy?

She rolled her eyes and shook her head with exasperation much like the good lady does when I hide one of her shoes.
Ew, don't be disgusting. Of course, I wasn't there.
Well, how do you know they didn't shower?
The Wee Hairy looked a little furtive and embarrassed.
You know, it's obvious...
She murmured.
I noticed her face turning red like a toddler left in the sun.
Obvious how?
I furrowed my brow as if I could not possibly imagine how she could know such a thing.
You know, it's obvious?!
She said, her voice rising up an octave or three as she shifted her gaze anywhere but me.
I knew from previous conversations that The Wee Hairy could be a delicate soul and was somewhat of a prude, at least on my scale of filth. I decided it best if I proceeded with care for her delicate sensibilities.

Was her hair matted in jizzum? Did he have fanny-juice caked all over his face?
I said, trying my hardest to look serious and not grin like a loon at her discomfort.
The Wee Hairy made a gargling noise and almost fell off her chair.
Eeewww, that's so disgusting!!!? How do you come up with this stuff?! Uh, that's filthy.
I grinned happily. In my head, it was me in a hotel room splagging my fishy fondue all over the place. I let out a contented sigh.
The Wee Hairy recovered from the insidious idea that some people had sex and were happy with it.
Anyway, it was the smell. That's how you could tell. You could smell it off them.
She looked both horrified and proud that she had uttered such a thing.
Ah, the smell.
I nodded wisely.
I noticed then that she was picking away at a Tuna Mayo, Baked Potato.
Does it whiff a bit like your baked potato?
I inquired innocently.
The Wee Hairy looked down at her baked potato then back at me with disgust. She shoved her plate away.
Yuck?! Thanks very much.
She mumped huffily.
I smiled long and large, happy in my humpday'ness.
You're welcome!