Quadriplegic man walks with an exoskeleton he controls with his brain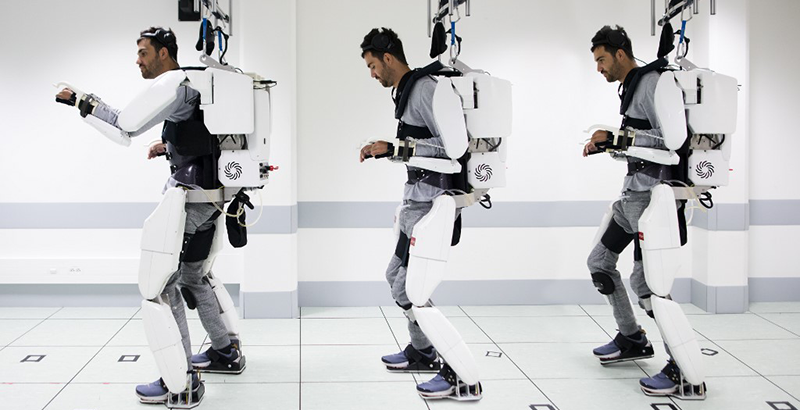 Source
The man in the photo lost the mobility of the four limbs a few years ago, now he is able to walk by directing the movements of an exoskeleton connected to his brain.
The prototype, the result of ten years of research, moves thanks to electrodes implanted in the skull that "capture the signals sent by the brain and translate them into motor signals," according to one of its creators.
The young quadriplegic, was training for months with a simulator, until getting an avatar to make movements on the screen of his TV just thinking about it.
Then he went to the laboratory to practice the same exercises but already directly on the exoskeleton, until finally he could walk, raise his shoulders and bend his elbow.
Like all these news that I share, it will still be a long time before we meet such a person in the supermarket, but it is fascinating what we will see in the medium term.
I recommend you watch the video of the original article, it is impressive.
Source: abcnews.go.com, read original article
https://abcnews.go.com/Technology/quadriplegic-man-walks-exoskeleton-controls-brain/story?id=66060762


Versión en español