EOS Referendum System is Live in Beta
The pace of change and developments on EOS is starting to pick up.
As a governed blockchain, all major changes have to be voted on by the token holders. An EOS Reforrendum voting tool (developed in part by standby BP EOS-Nation) has been launched and is in Beta now on the EOS blockchain. You can read more about it here on their Medium Post.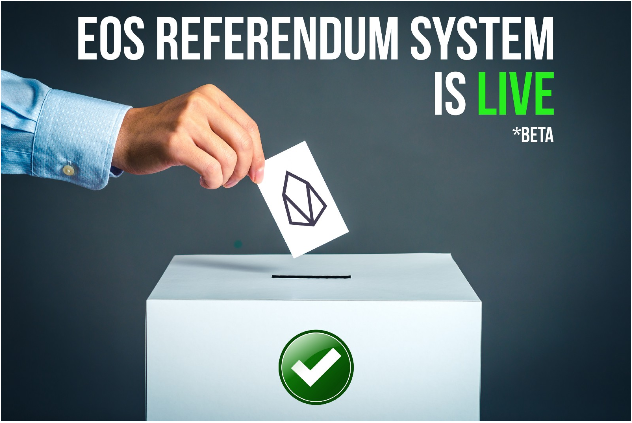 Source
There is also now a good interview with Thomas Cox that expains how the system works if you'd like to take a look!
The Referendum System is a collaborative effort being developed by the following BPs if you'd like to take a look at what else they are up to:
To invest in Mene24k Gold Jewerly click Here
To open your own BitShares account, click Here
To open your own Binance account, click Here