FRUITS AND VEGETABLE CARVING "TODAY I CARVE A FLOWER FROM THE SMALL PART OF A CARROT."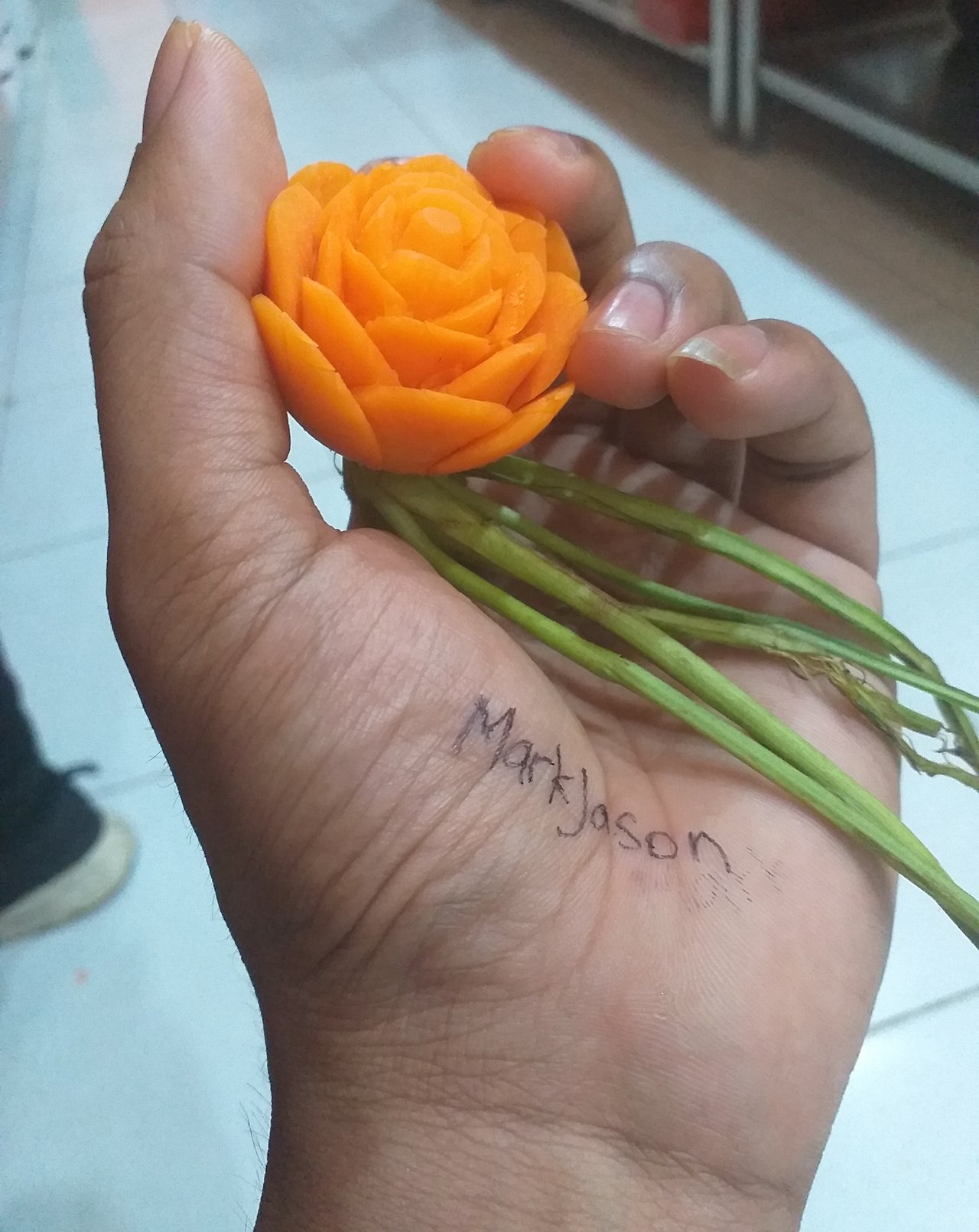 FRUIT AND VEGETABLE CARVING
Hello guys today I want to share to you my progress from practicing fruit and vegetable carving. Not a long time since I practice fruit carving and today I tried to make a flower from the small part of a carrot..
Here's the process of my work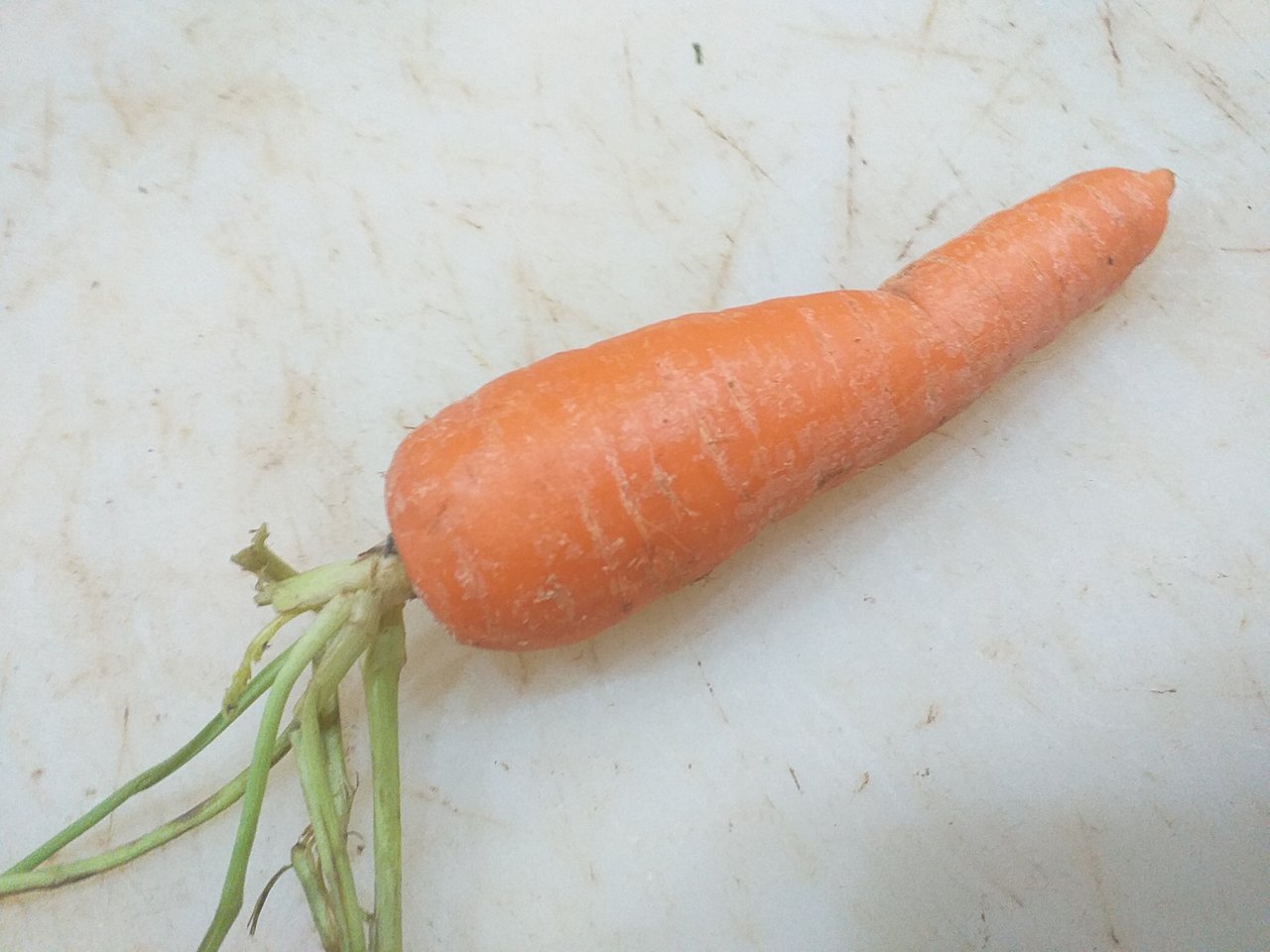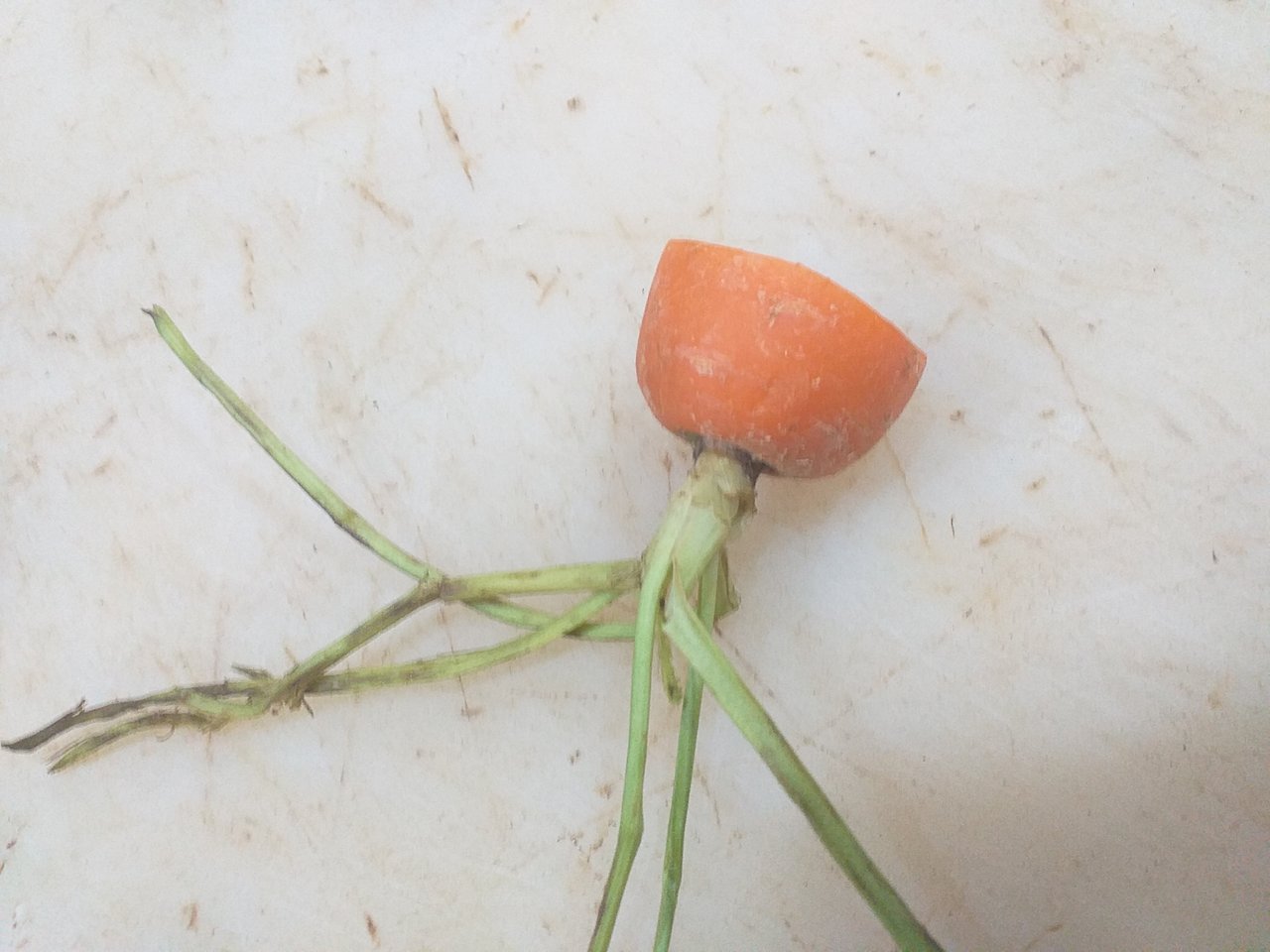 First I cut the carrot and I choose to use the part that mostly we didn't use for cooking..
First layer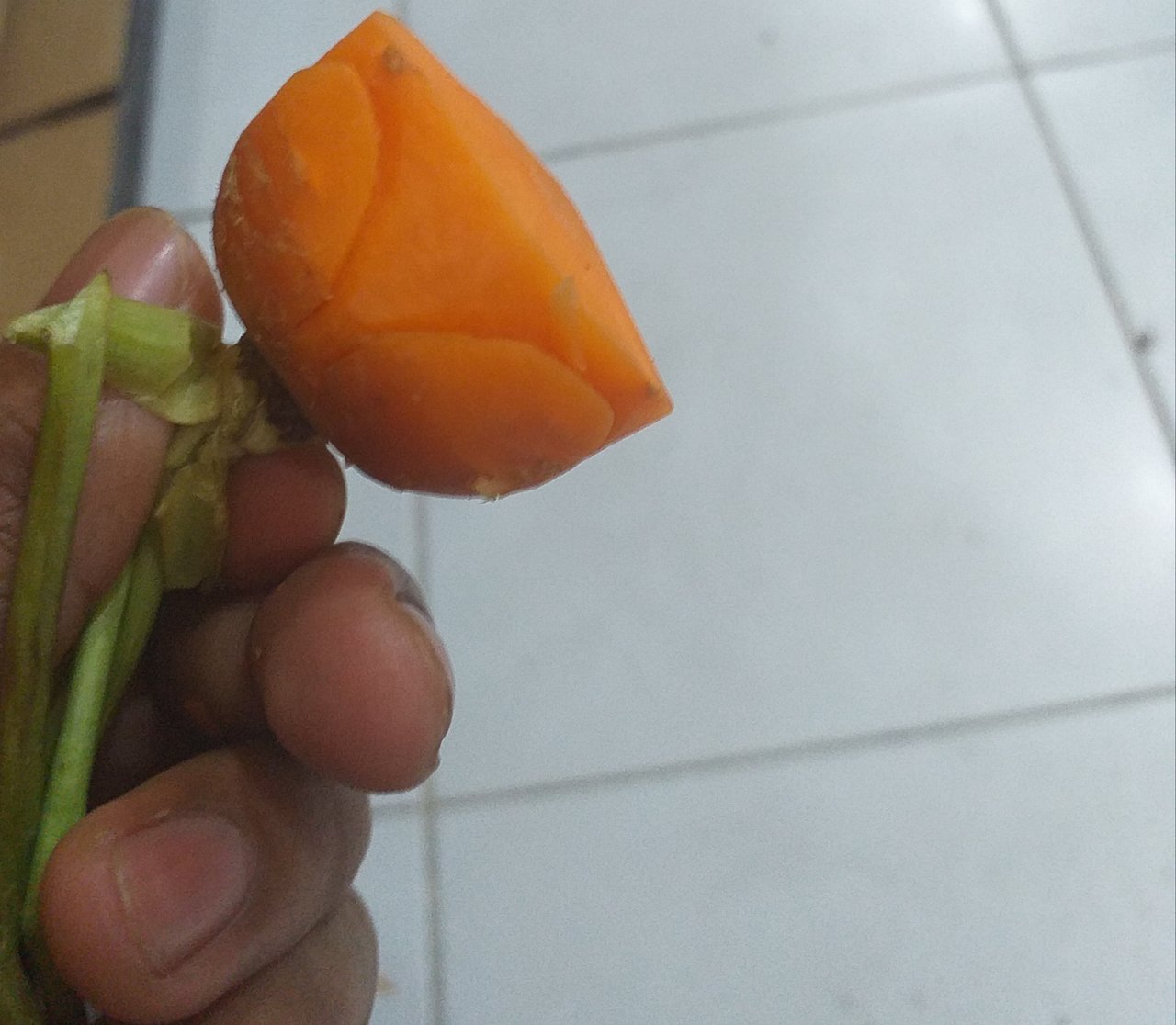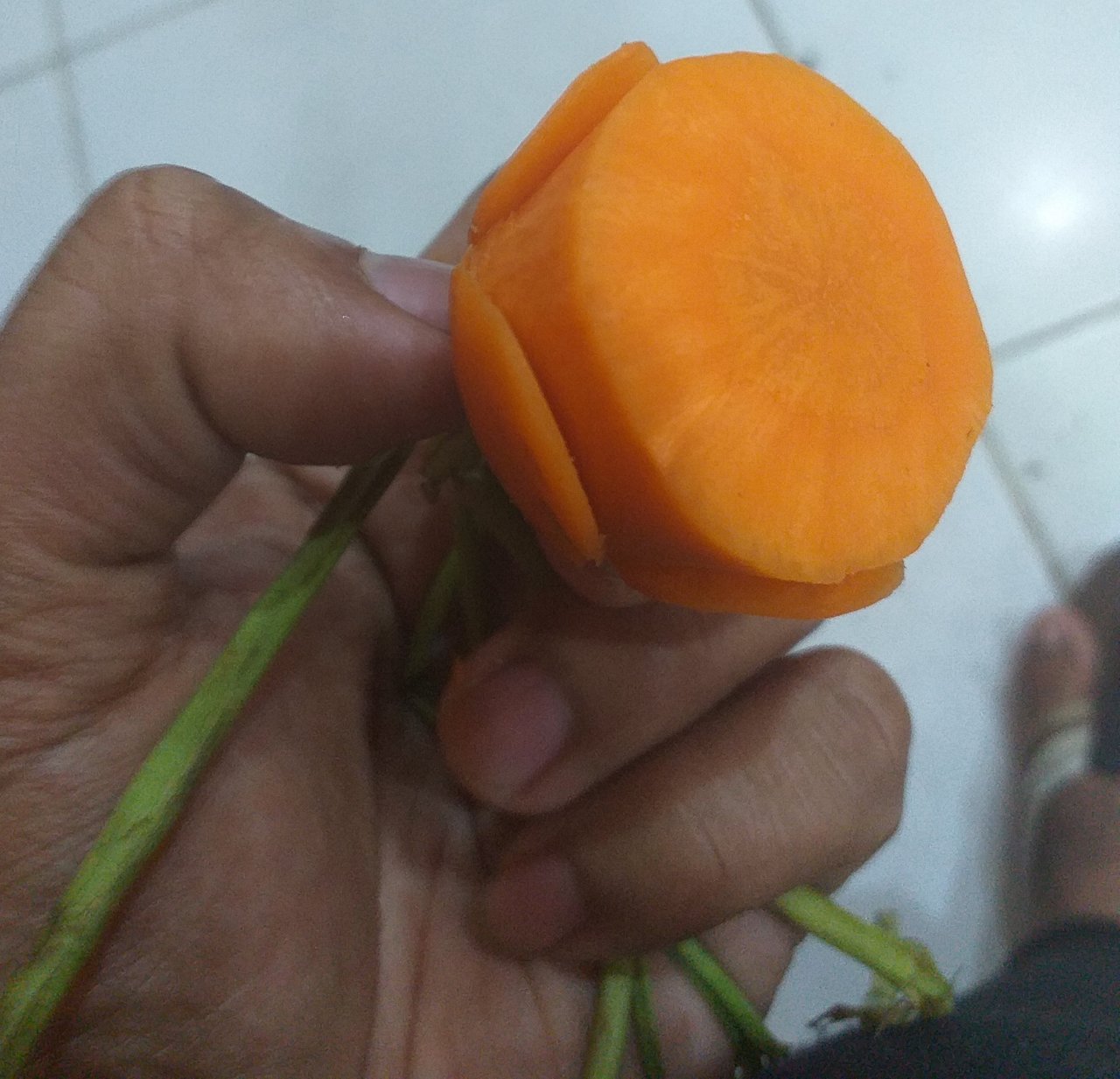 I start carving the sides of the carrot to form the first layer of my subject(flower), this part is the most important part because the first layer will be my guide to form a flower..
Second layer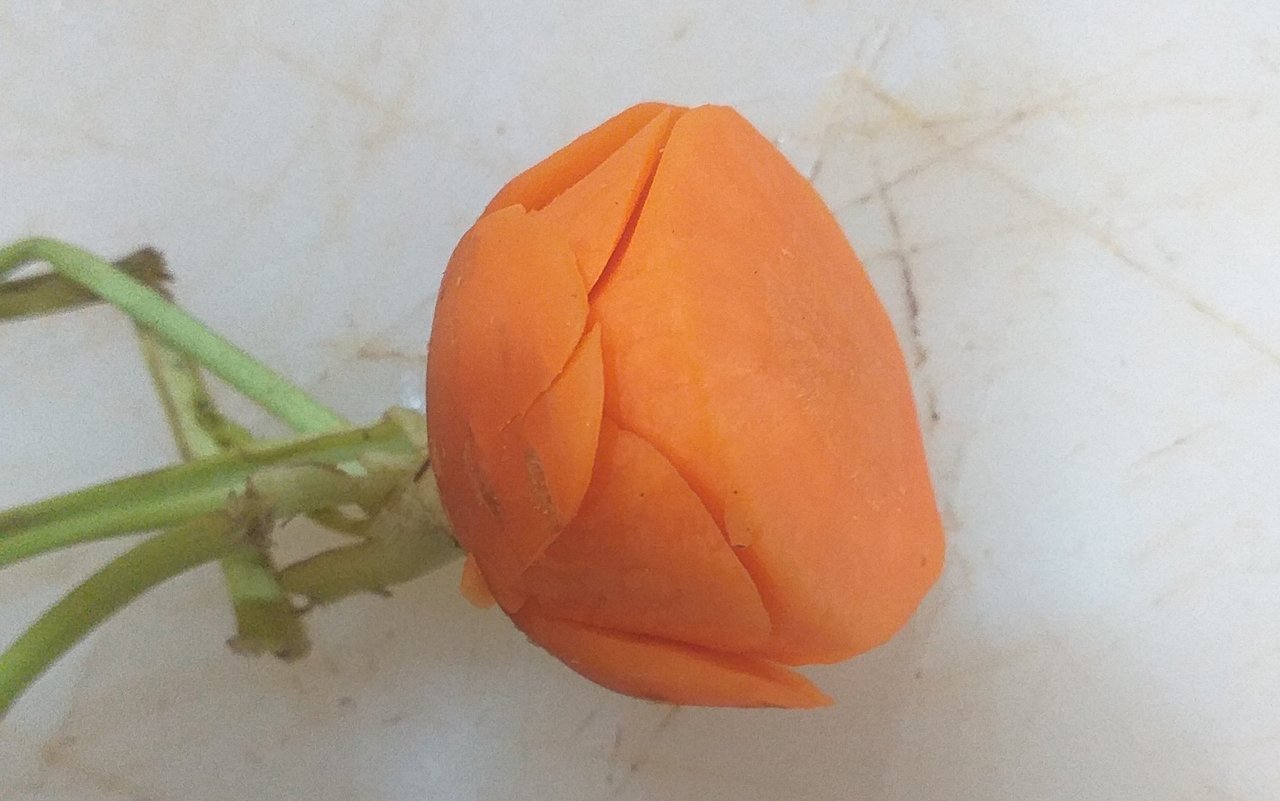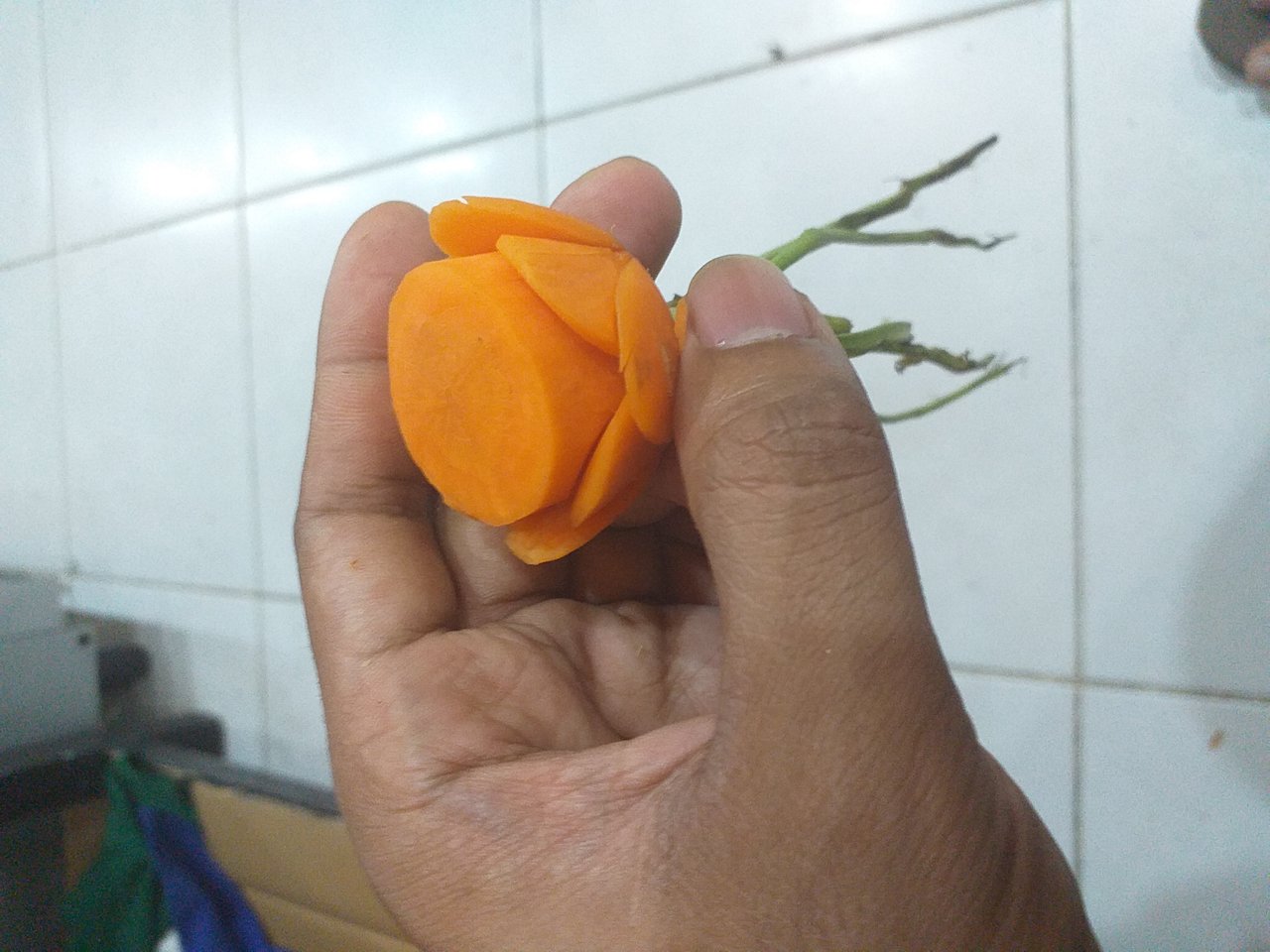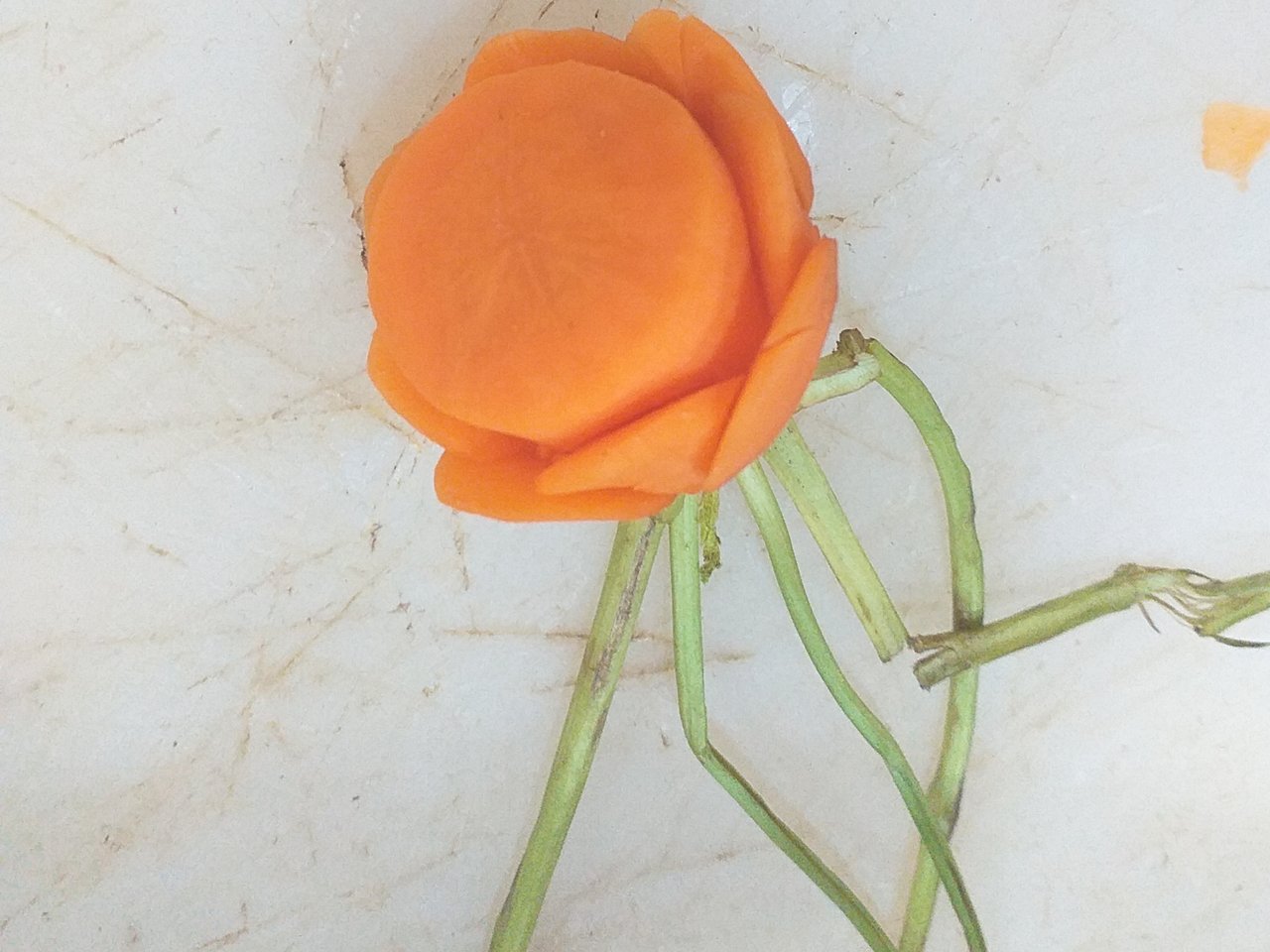 then after carving the first layer I started to carve the second layer, this part is just like the first part but it is easier than the first part because I have the guide(the first layer)..
Third layer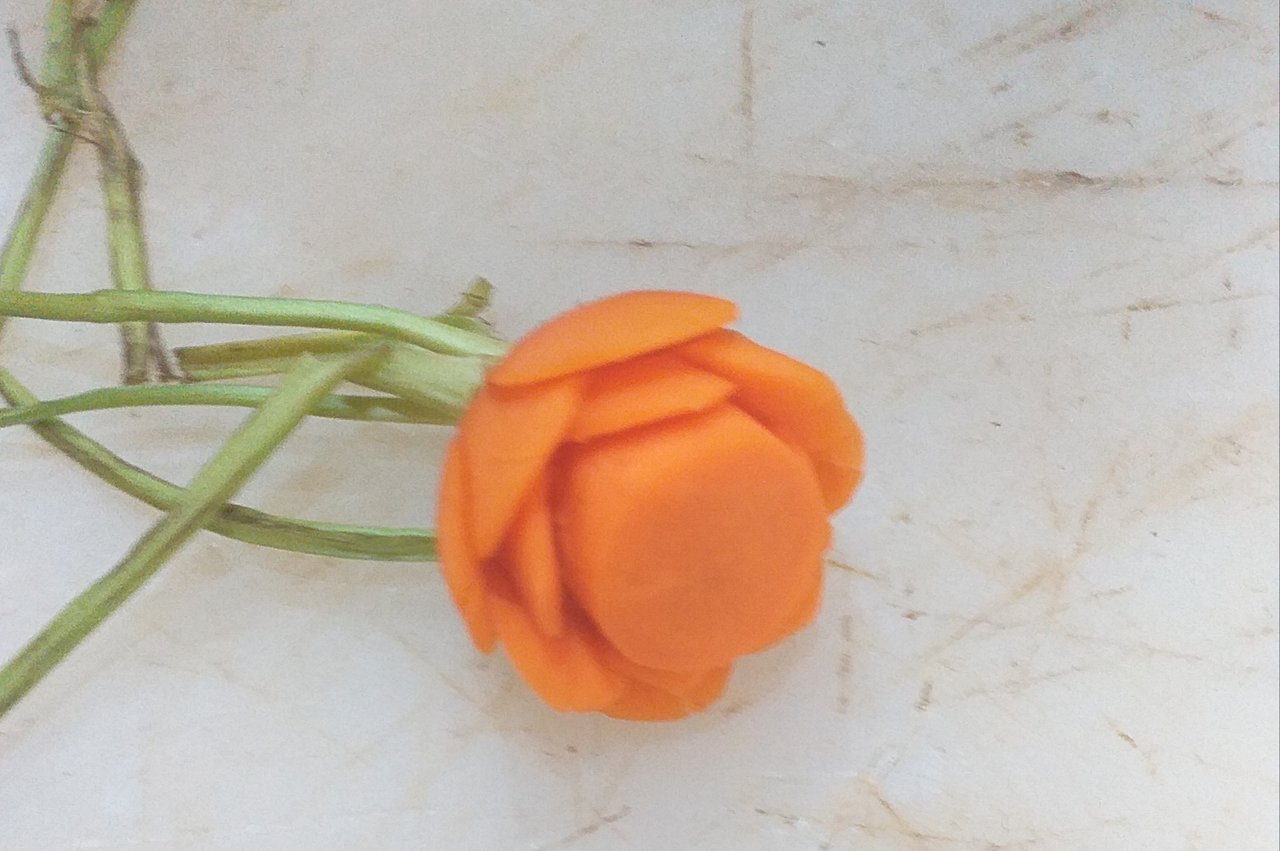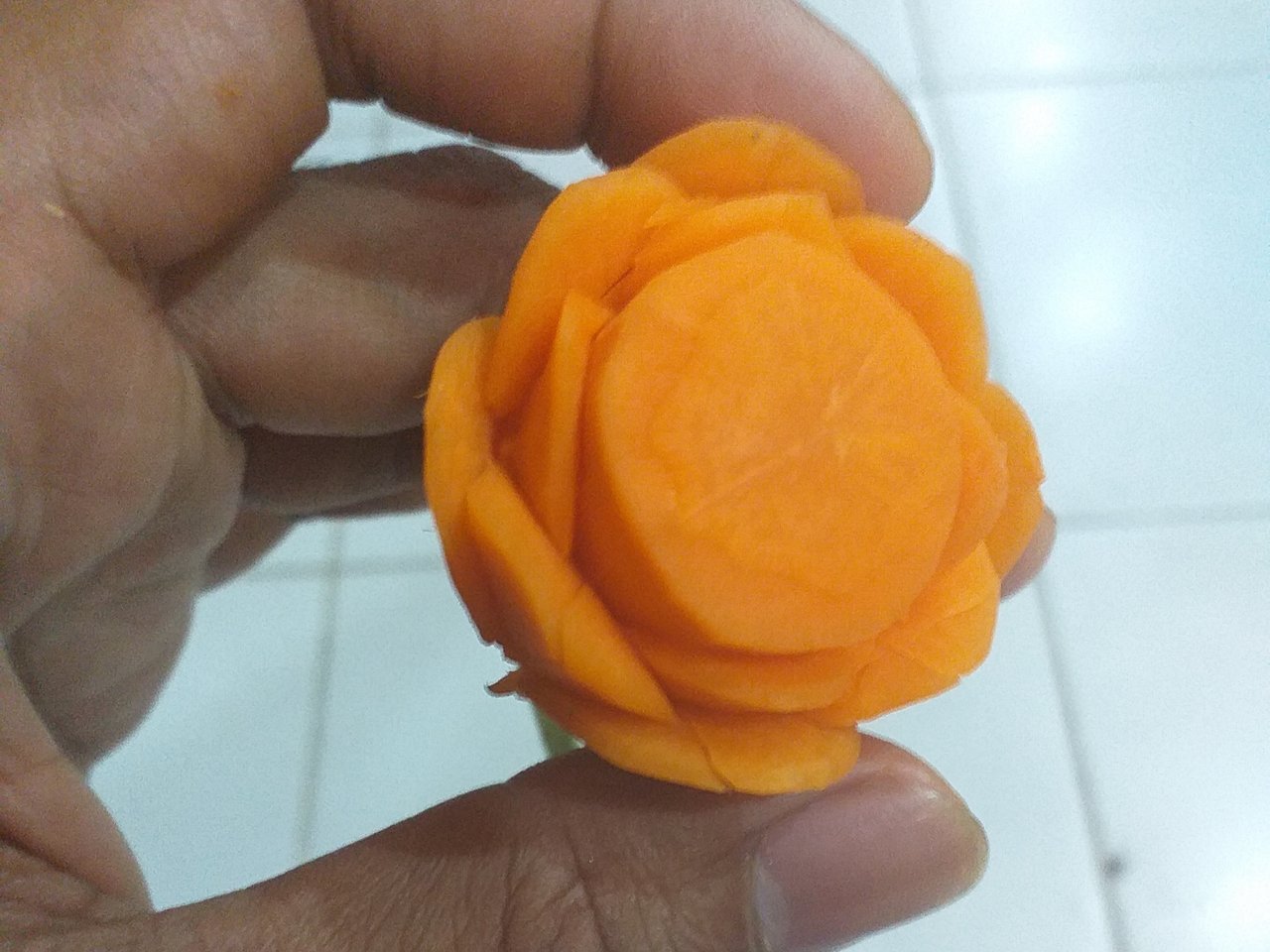 In the third layer I just did the same step I did just like in the second layer.. in this part you can clearly see that the carrot is started to look like a flower..
fourth layer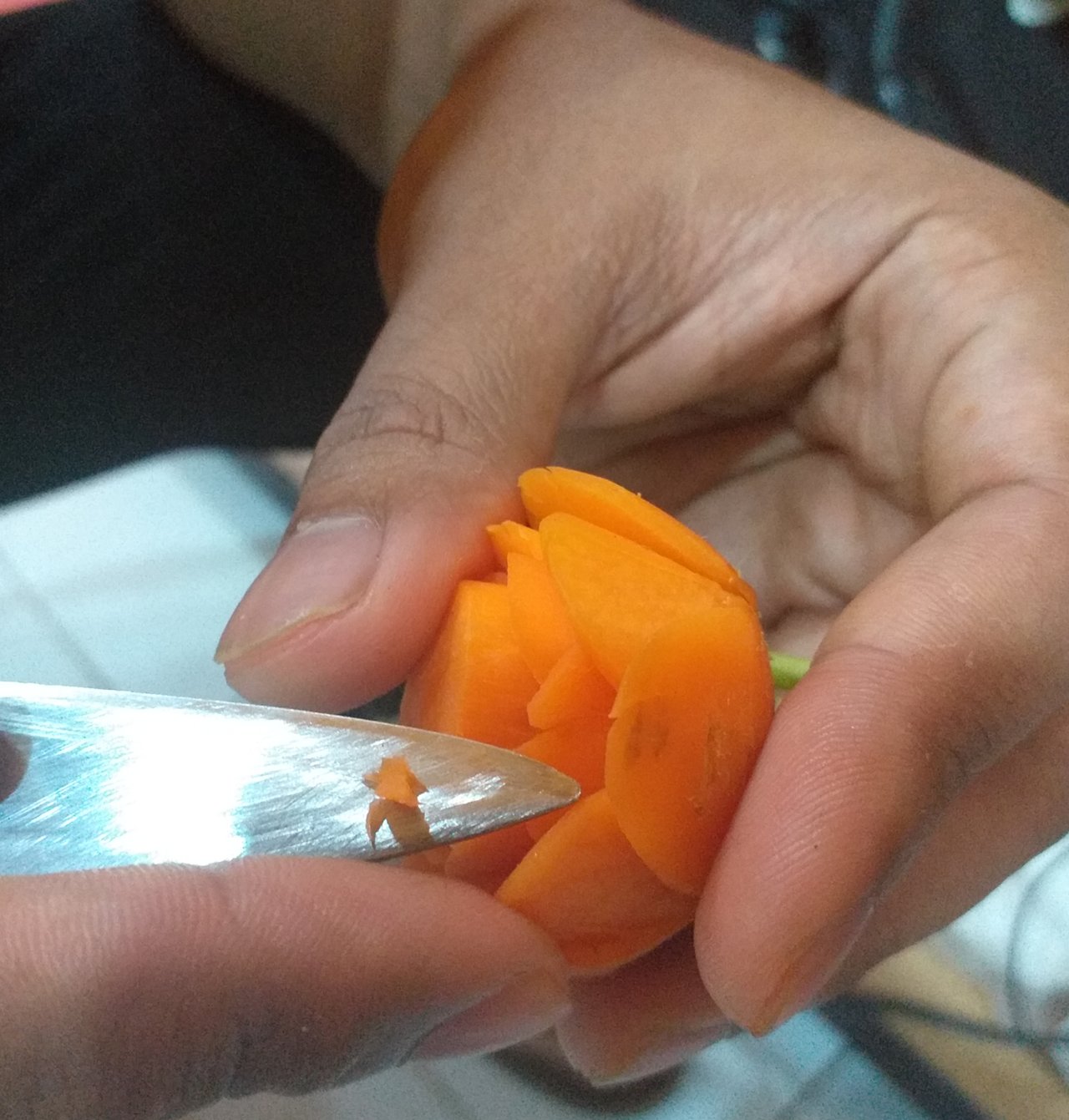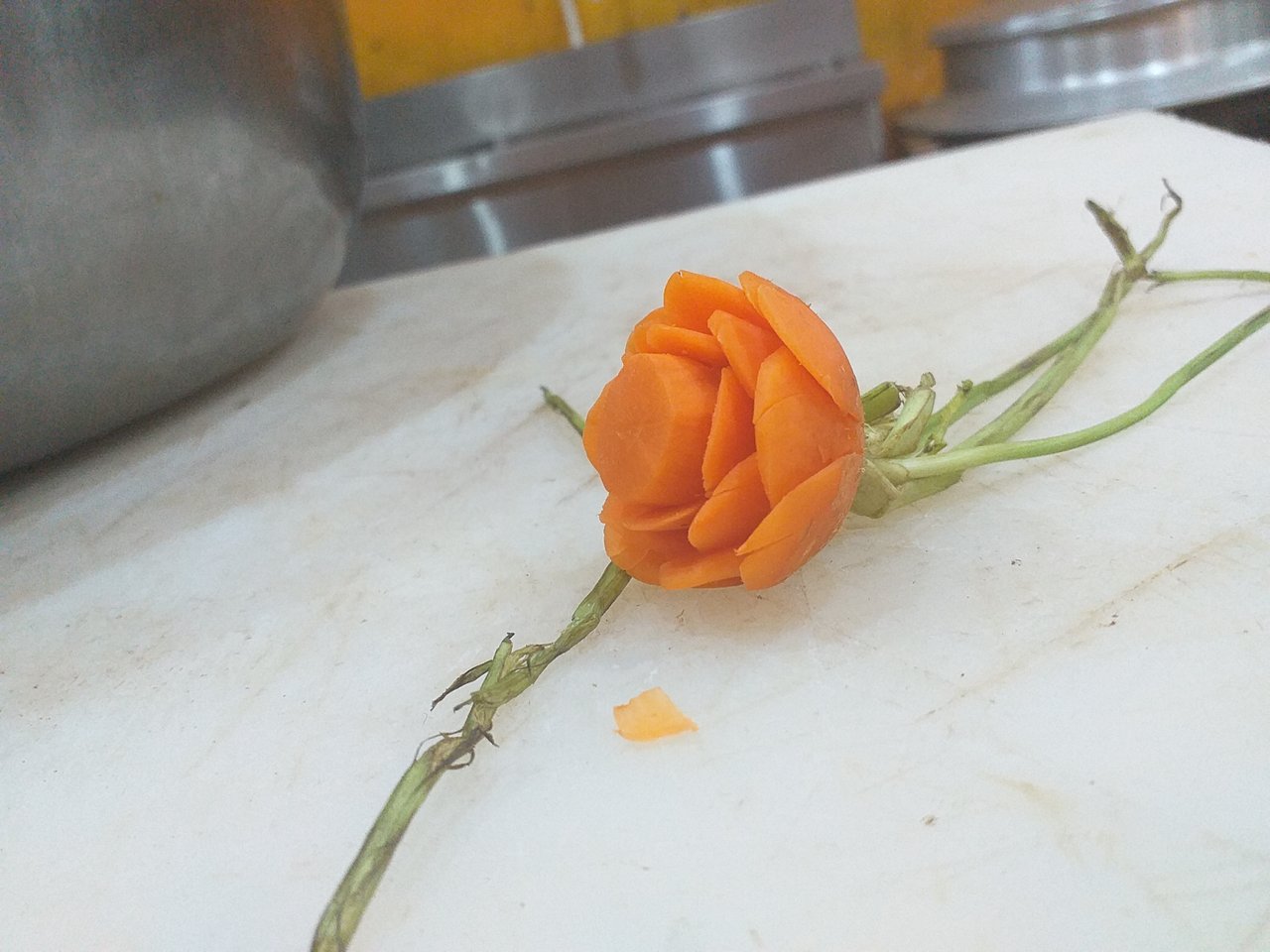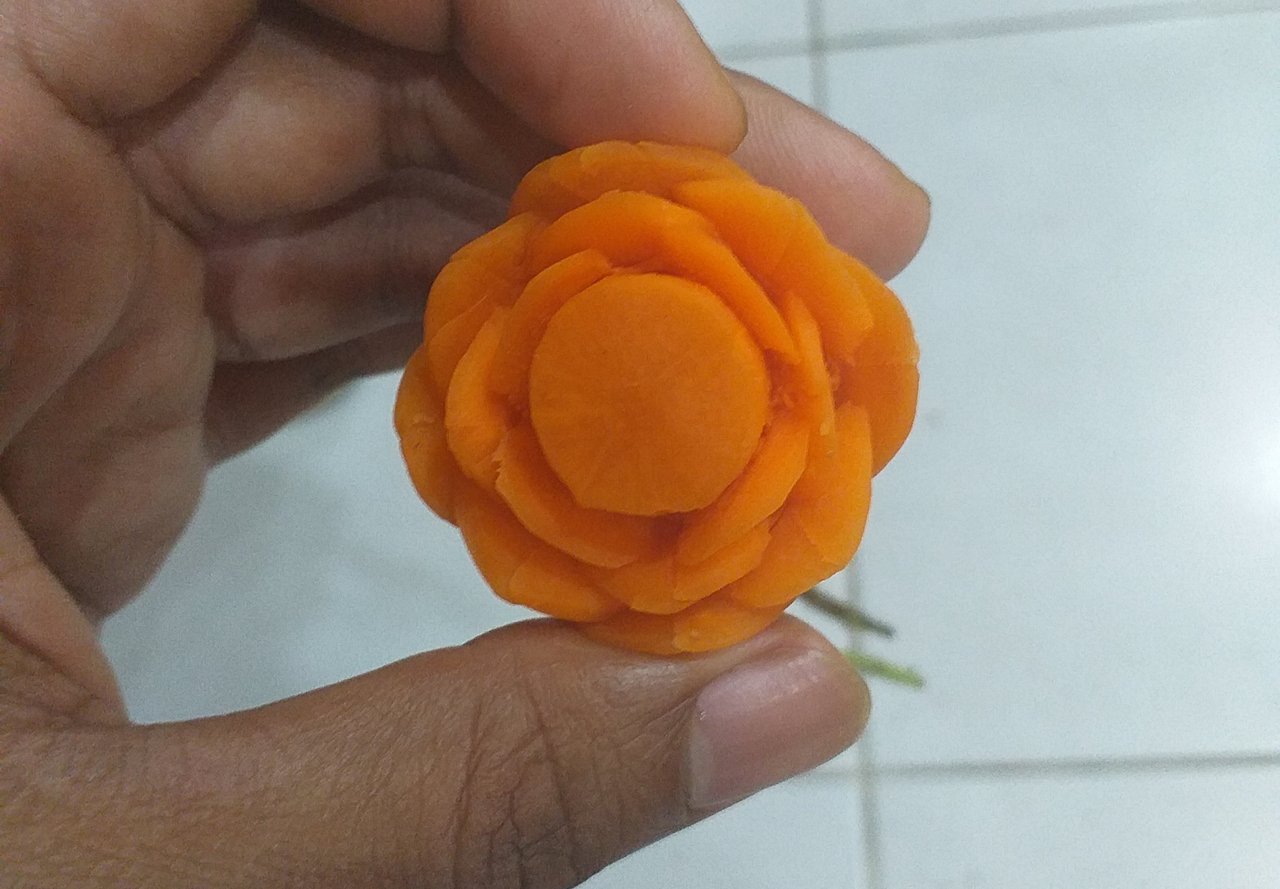 the fourth step is also the same like in the previous steps it is only a bit easier, almost done so let's proceed to the last layer..
Final step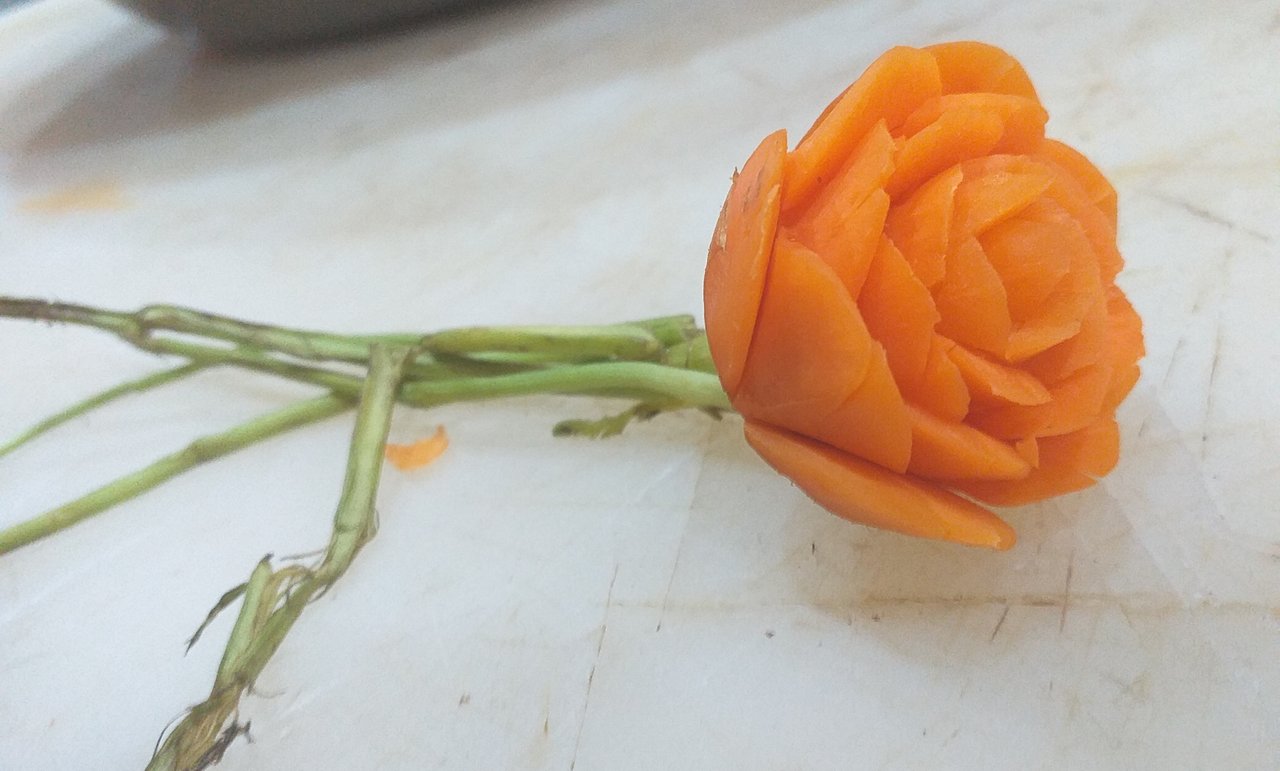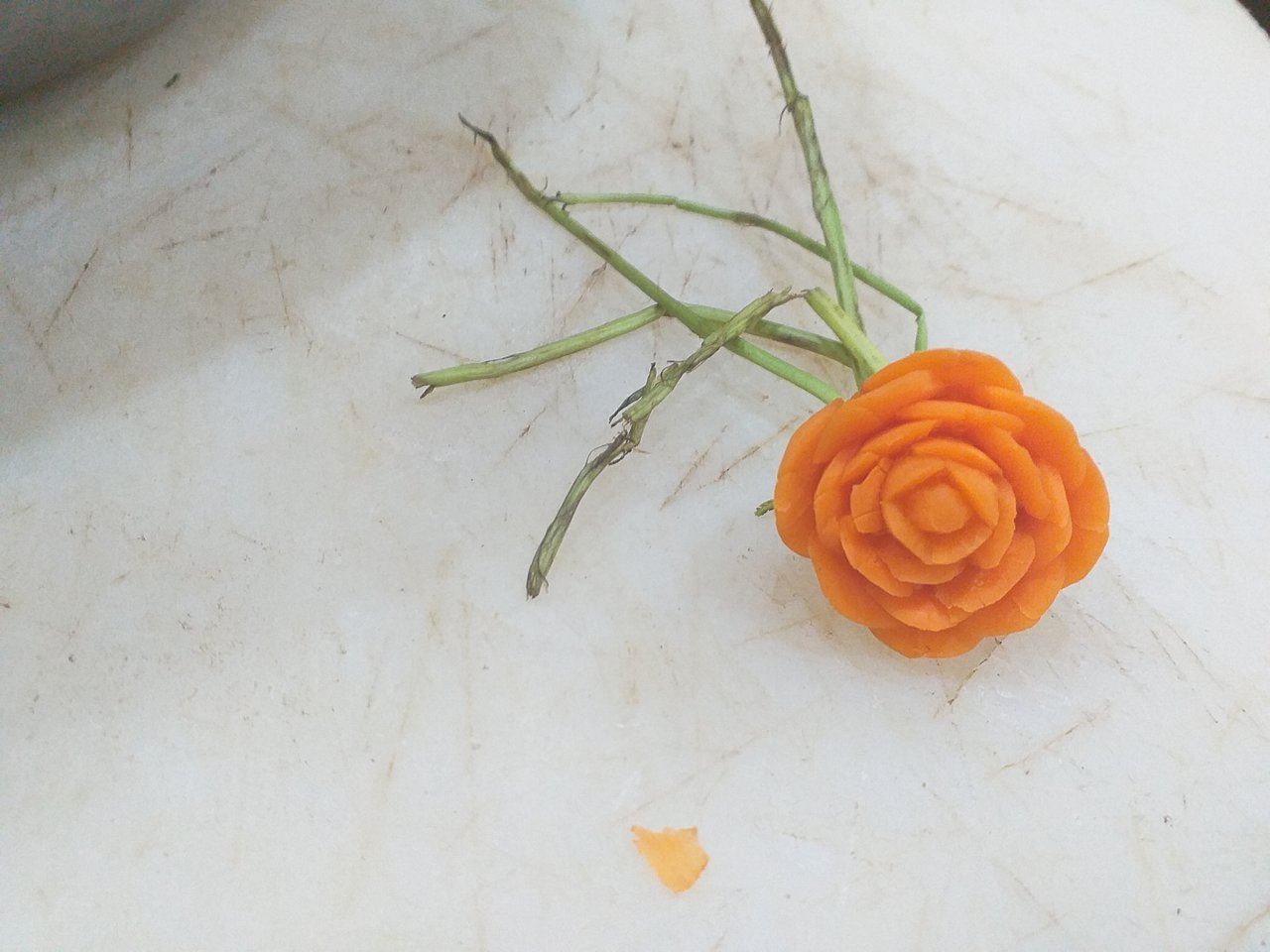 in this step I focus on cleaning by removing the dirt and small scraps and add extra details and now It's done.
And before I forgot to say, I don't have any carving tools yet, I only using kitchen knife, I think it is more beautiful and easier to make if I had the right tools for friuts and vegetable carving..
THE RESULT OF MY WORK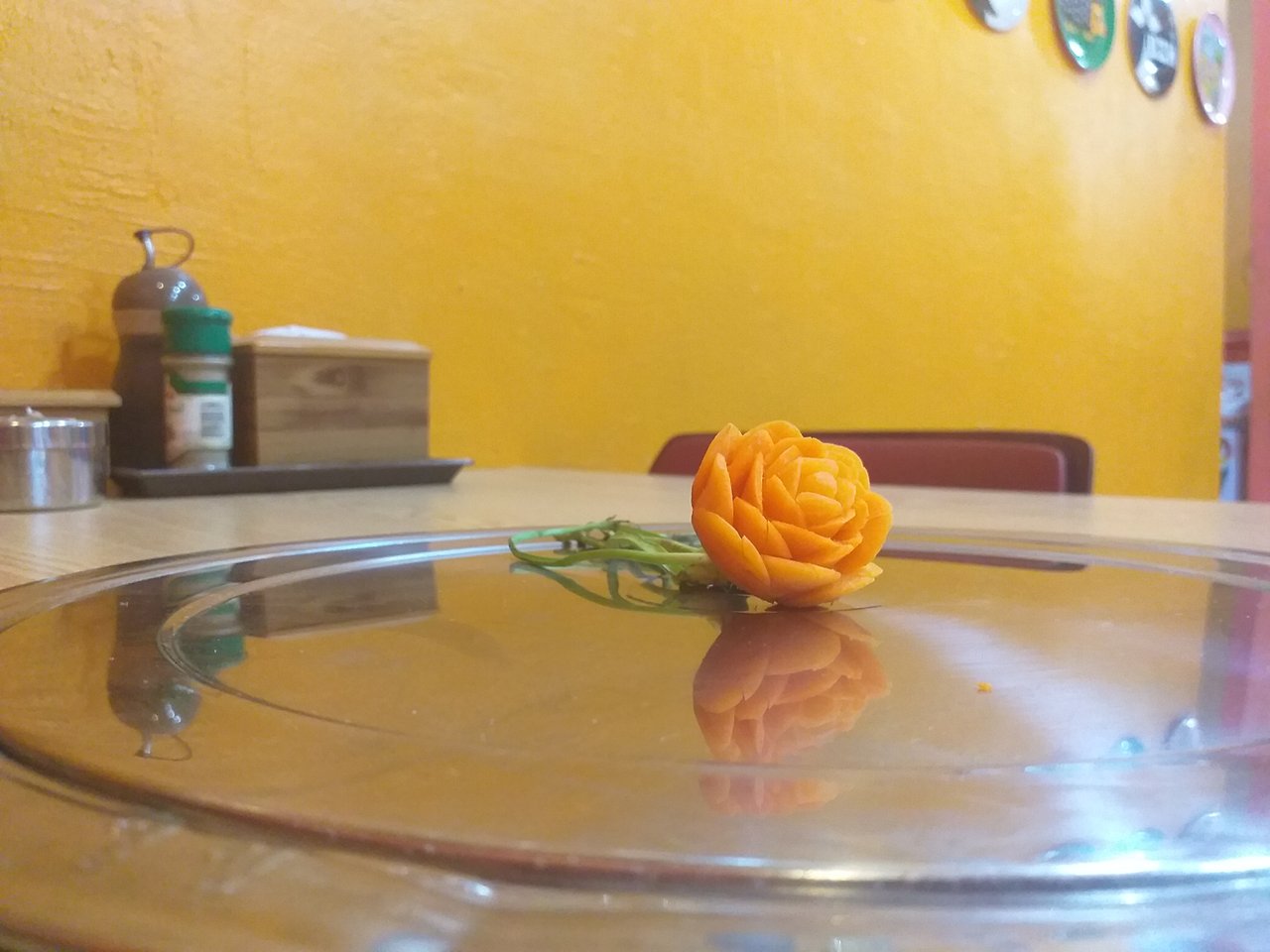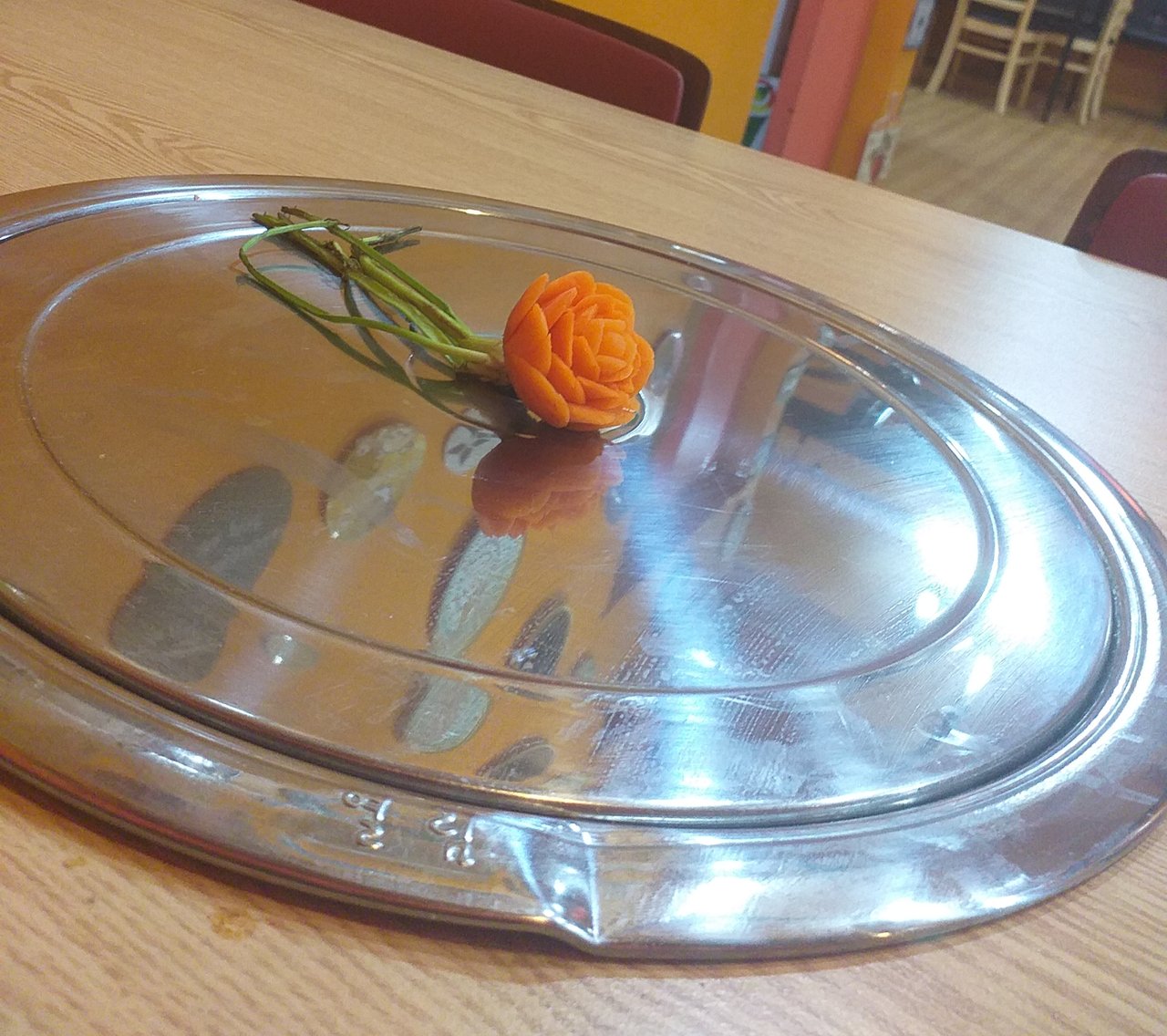 Yey! At last it's done, I know it's not perfect and I need more practice, but this kind of hobby is very entertaining, I enjoyed doing this kind of things and plus learning this king of skill is very good and usefull hehe...
---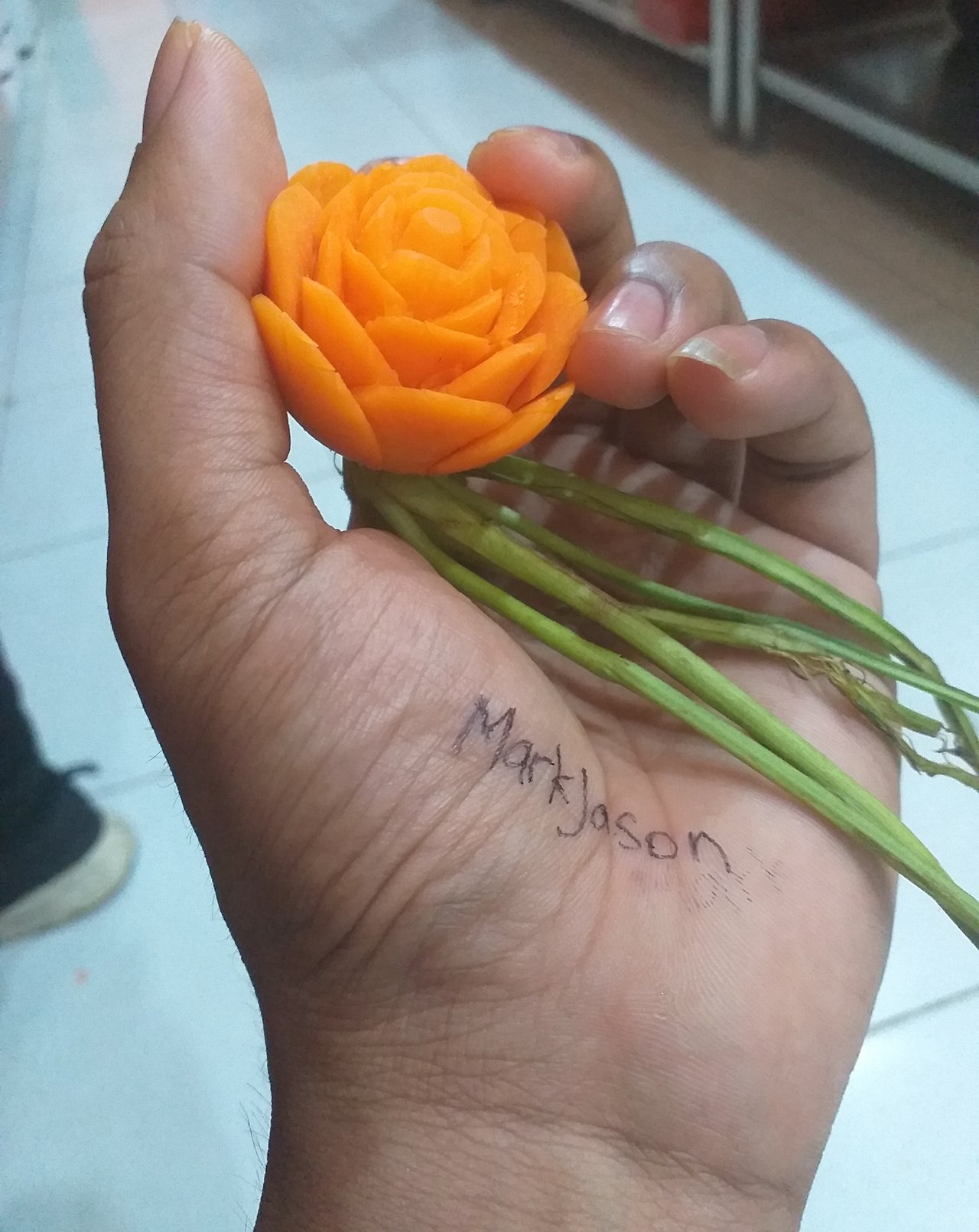 Thats all for now and thanks for dropping by.. See you on my next posts.
This is your friend
-@markjason
---
HAVE A NICE DAY TO ALL!