Steemit Portrait Contest / Theme : "Outdoor" Portraits
This is my favorite photo of 2018.
Maybe some of you remember it, I posted it about 2, maybe 3 months ago.
I took while I was in Tilburg (Netherlands) on tour with band Seine.
Across the street there was this couple that was separated by shadow.
She was in the dark checking her phone, and he was sunbathing, enjoying the moment.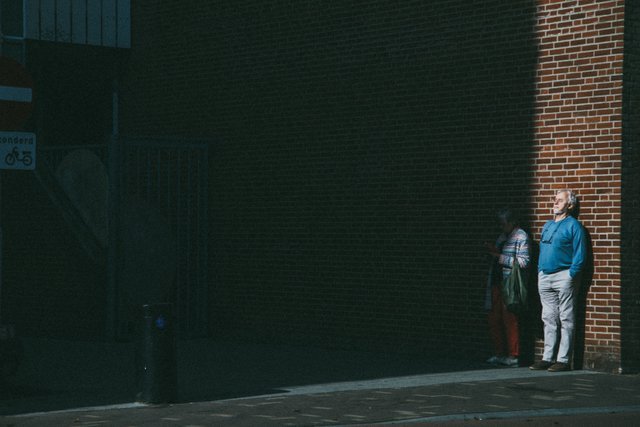 Equipment:
Camera: Canon 6D
Lens: L 24-105mm f4
Software: Adobe Lightroom