A self protrait?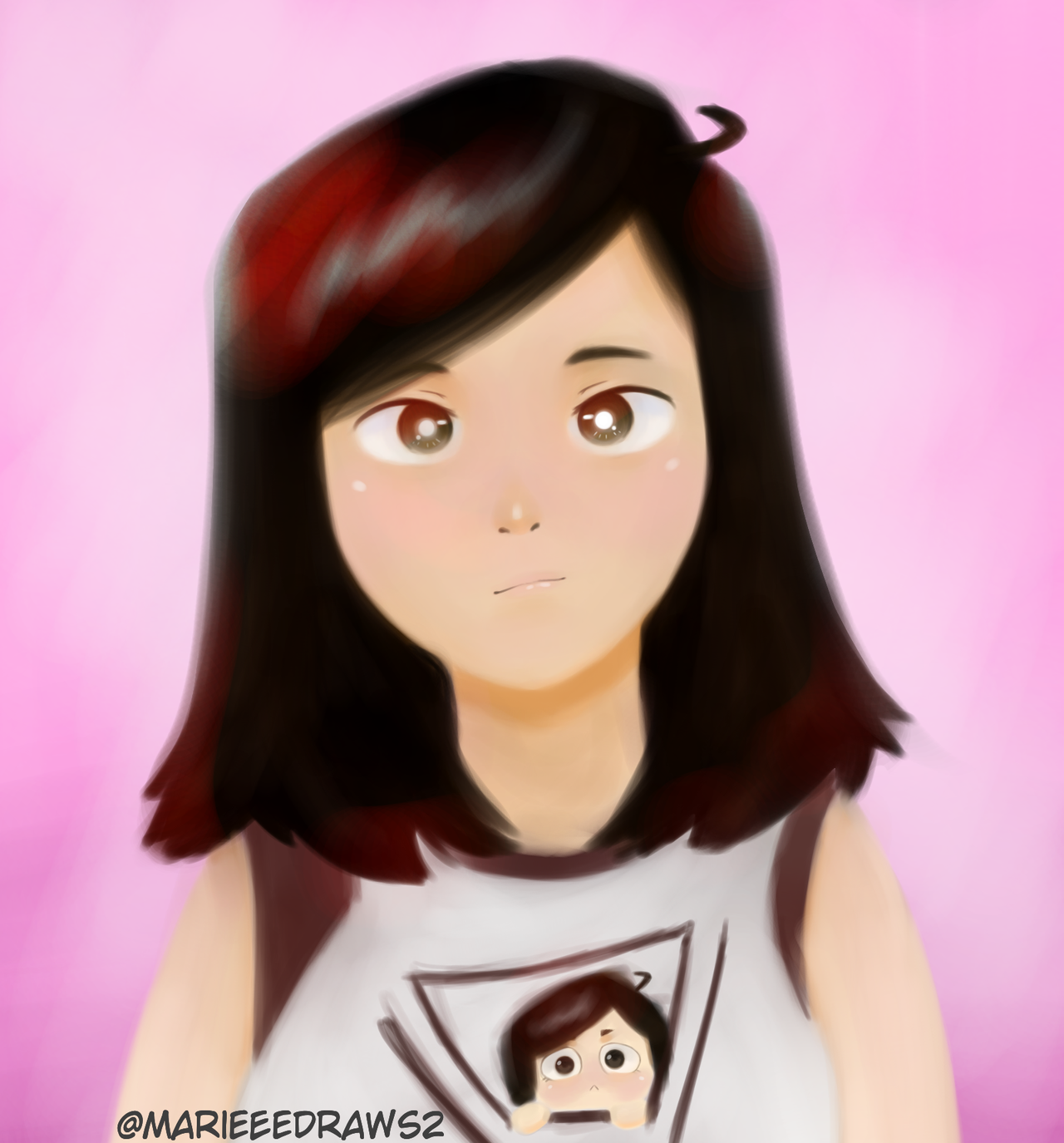 Hello hi y'all! Another art for y'all!
.
So this is a self portrait 👀 Lol though I don't really look that cool xD but yeaaa
.
So while I was outside drawing something, I began to think "what if I draw myself digitally?" cuz yeaa I haven't really done that. Plus I don't like drawing myself but in a different style is an exception! Haha
.
I started this drawing with thinking of how my face looks (I didn't have a mirror with me but I do know what I look like so yeaa this was an on the spot drawing too xD). I just drew how I think I looked like at the time but I can tell you this... The hair is accurate! xD and am proud of that haha.
.
Aside from the anime-is style of this particular portrait. I would say I did okay! Oh the little character on the shirt is my Oc Marie xD I would say it was a nice touch.
.
Sooo yea I hope y'all like what I did! And again. Thank you for reading this description and I hipe ya'll have a wonderful day!