Are Media Using Resurfaced Epstein Video to Frame Trump; While Ignoring Clinton's Extensive Ties?
---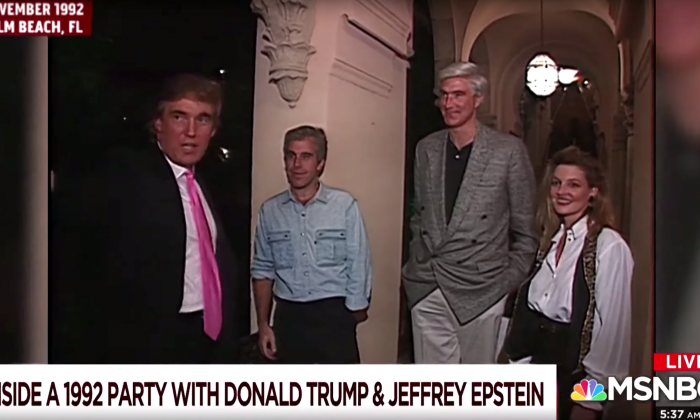 Following the arrest of Jeffrey Epstein on charges of molesting underage girls and sex trafficking children, media organizations have tried to tie him to President Donald Trump.
The footage, taken nearly 27 years ago—shot before Trump converted the Mar-a-Lago resort in Palm Beach, Florida, into a club—shows a party that featured the Buffalo Bills cheerleaders.
Gina Shakespeare | The Epoch Times
Video Source:
DECLASSIFIED - The Epoch Times
https://www.youtube.com/channel/UCw14RqKlnGoxHPHmqO9LxEQ
Read More:
https://www.theepochtimes.com/media-use-27-year-old-video-in-latest-attempt-to-tie-epstein-to-trump_3007642.html
More from Jeff Carlson:
https://www.theepochtimes.com/author-jeff-carlson
More on Epstein:
https://www.theepochtimes.com/search/?q=epstein&sort=date_desc
Website:
http://theepochtimes.com/
Thanks for your support !!