"A Horse With No Name" by America – SteemitCentral Lyrics Challenge – Day 33 / 60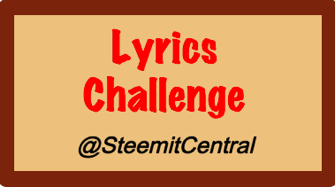 "The ocean is a desert with its life underground, And a perfect disguise above"
song ~ "A Horse With No Name"  
artist ~ America  


On the first part of the journey
I was looking at all the life
There were plants and birds and rocks and things
There was sand and hills and rings
The first thing I met was a fly with a buzz
And the sky with no clouds
The heat was hot and the ground was dry
But the air was full of sound

I've been through the desert on a horse with no name
It felt good to be out of the rain
In the desert you can remember your name
'Cause there ain't no one for to give you no pain
La, la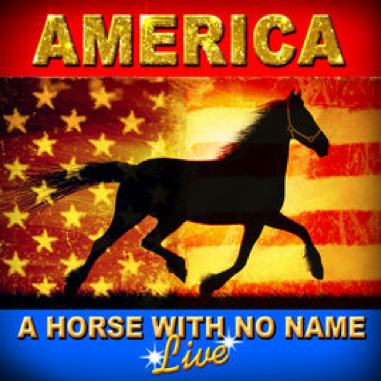 After two days in the desert sun
My skin began to turn red
After three days in the desert fun
I was looking at a river bed
And the story it told of a river that flowed
Made me sad to think it was dead

You see, I've been through the desert on a horse with no name
It felt good to be out of the rain
In the desert you can remember your name
'Cause there ain't no one for to give you no pain
La, la

After nine days I let the horse run free
'Cause the desert had turned to sea
There were plants and birds and rocks and things
There was sand and hills and rings
The ocean is a desert with its life underground
And a perfect disguise above
Under the cities lies a heart made of ground
But the humans will give no love

You see, I've been through the desert on a horse with no name
It felt good to be out of the rain
In the desert you can remember your name
'Cause there ain't no one for to give you no pain
La, la     (Image source)

Comments 
This song with its enigmatic lyrics became an international hit in 1971. Although some people believed it to be about drugs, or even inspired by drugs, that was not the case.  
Real Life and Art …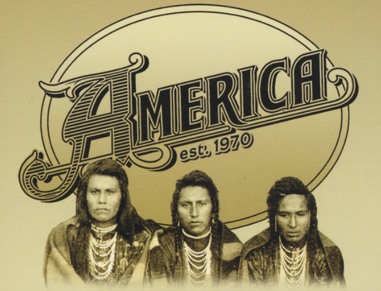 Orignally titled "The Desert Song,"  its prime inspiration was simply the desert, which the writer Bunnell had seen during childhood trips with his family through the deserts of New Mexico and Arizona.
While the band was based in rainy England, he wanted to recapture the experiences he'd had on those trips through a warm and sunny clime. 
… And Surreal Art
The strange images and the unique lyrical phrasings are somewhat surrealistic. And, in fact, on the wall of the studio where the band was recording was a painting by the surrealist Salvador Dali. Another source of inspiration was reported to be a drawing by the Dutch artist MC Escher.     
(Image source)

America –
"A Horse With No Name"
(Right-click to hear on YouTube)
Lyrics by
Dewey Bunnell,
courtesy of –
SongMeanings.com
References –
SongMeanings.com
References –
LouderSound.com
References –
Wikipedia

https://cdn.steemitimages.com/DQmb13oc7gUPCW4RNi3bFQmvBxQ3eYNA6Gw5ziTU6MAAPoY/image.png
This is my entry in the 60-Day Lyrics Challenge.
Click here to learn about @SteemitCentral's – Lyrics Challenge.

https://steemitimages.com/DQmaRbjQ7Pgj4eUr1u2FMdHCuajLf9gTV8k4WNEV2jZqCFM/image.png https://steemitimages.com/DQmTDjQygLGQv4iCp8k2DWp3x7o79Y4zBxGfcTvnLseCTaf/image.png