Colorful Lanterns on my friend's home in Poson Full moon poyaday.
Good evening friends,
Today's Poson full moon poyaday for Buddhists. So we're decorating Buddhist's outside of houses like as Wesak poyaday. Today very important day to Sri Lankan Buddhism people because Buddhism religion came to Sri Lanka like Poson full moon poyaday where from India. Mihindu Arhat and Sangamitta monk came with bring Sri Maha Bodhi branch of plant. I went to nearest temple with my family for worship process. Then I went my friend's home at this night. Wow...delightful lanterns and buckets they hanging on the roof and some of trees.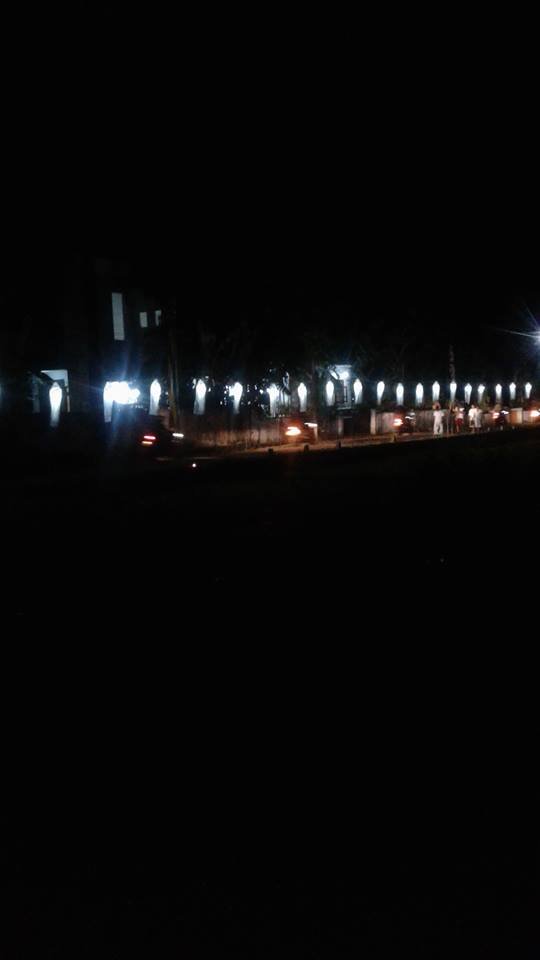 Here's road to go temple. On the way, created white lanterns and giving light to its for bring brightness to it. So calm mind feel to me. Instant sticks so nice smell to nose.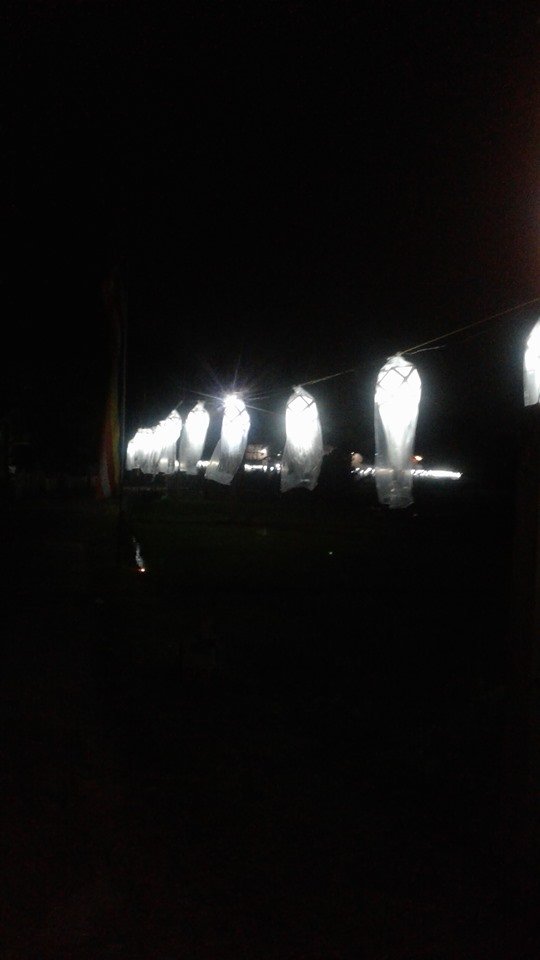 It's so brightness under the dark condition at night time.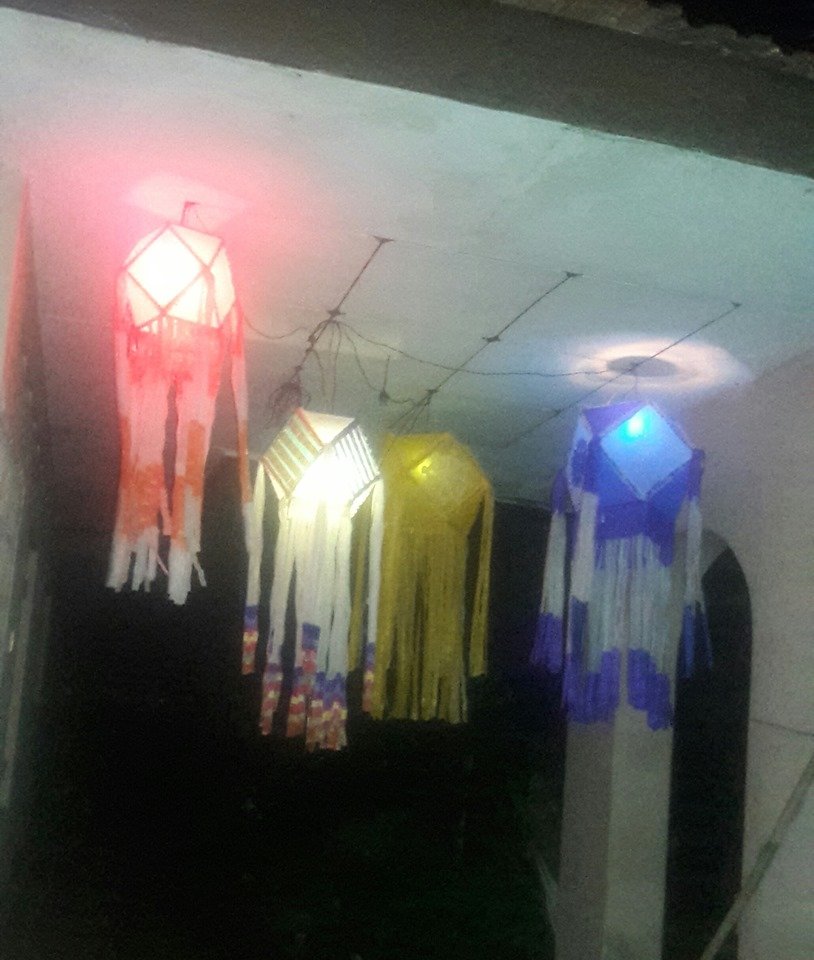 My friend made four different coloring lanterns and hanging on roof. After connect light to it so beautiful looks came. Last poyaday our family made like these lanterns. With dark condition photo capture is not clear. Forgive me please.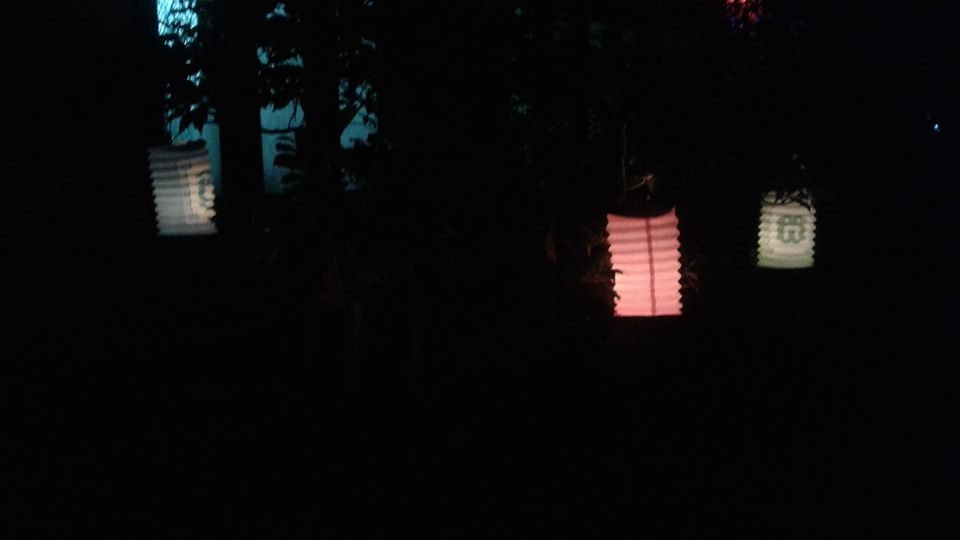 It's buckets hanging on plants. Printed some Sinhalese letter on Bucket. Letters highlighted after giving light to it.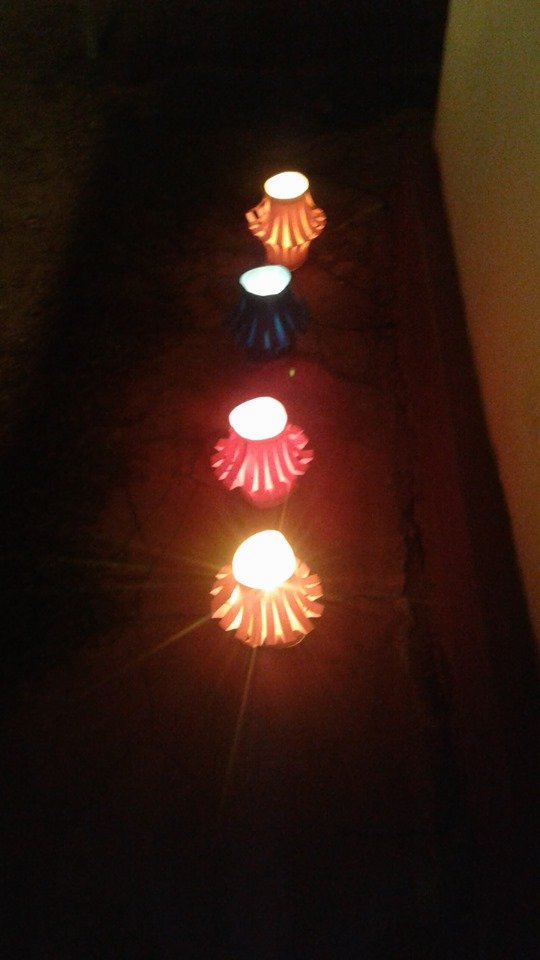 It's another poson decoration. People have different kind of creativity. So someone made various kind of lanterns and another decorations. I'm on the way to go home. This is a short introduction blog on palnet.io
Thanks for watching. Have a great day.