A visit to a friend's garden to see the success of various crops...
Good Morning Wonderful Steem Community,
Last Sunday I had opportunity to see my friend's garden. He used whole garden area for plant various crops and few spaces for flowers and beautiful plants. His vegetable garden has behind of house. Look at that.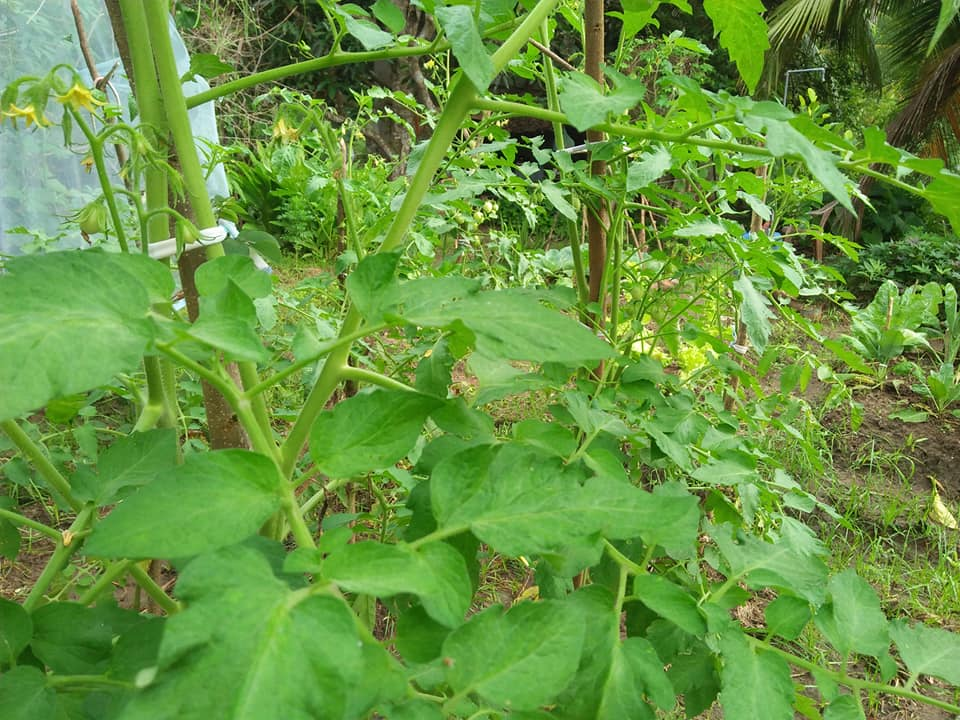 Our family also tried to grow tomato plants. I have seen many times of my garden grown some tomato plants. But gave few of harvest. But my friend getting more harvest and will see more.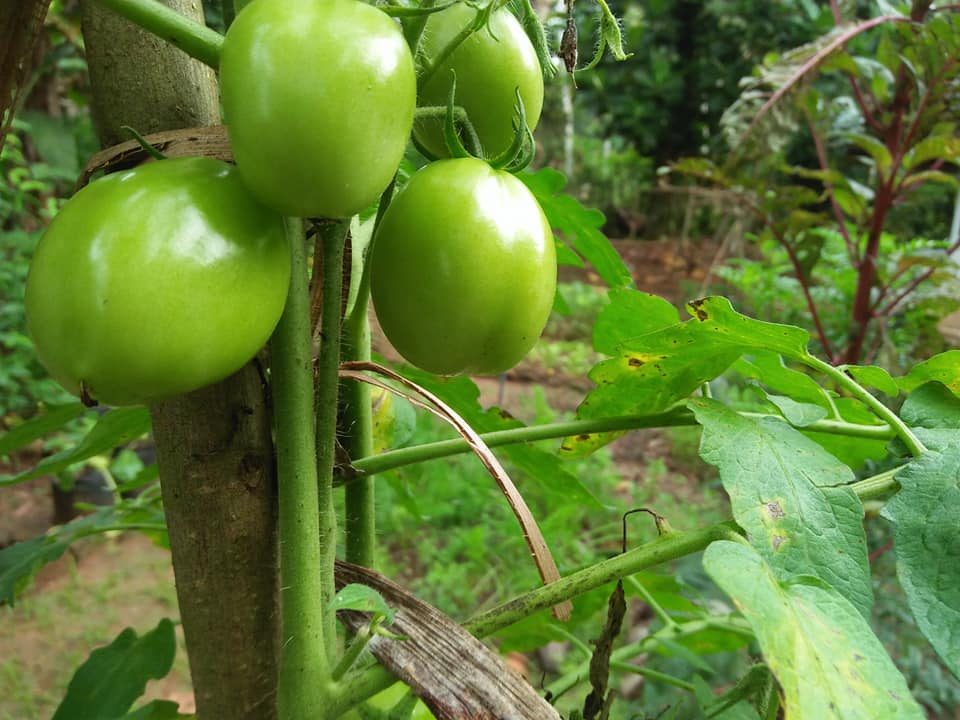 Tomatoes for household consumption can be used with small pots and disposers. If there is not enough space in the garden, it can be done in the pots. Tomato is a crop that needs to be planted. Use clean seeds to put in the nursery. It is important to water the nursery a few days before the nursery is removed and to expose the plants to the sun. Water the crop adequately. Too much water is not advisable. If you apply too much water, especially after a dry season, the fruit may explode.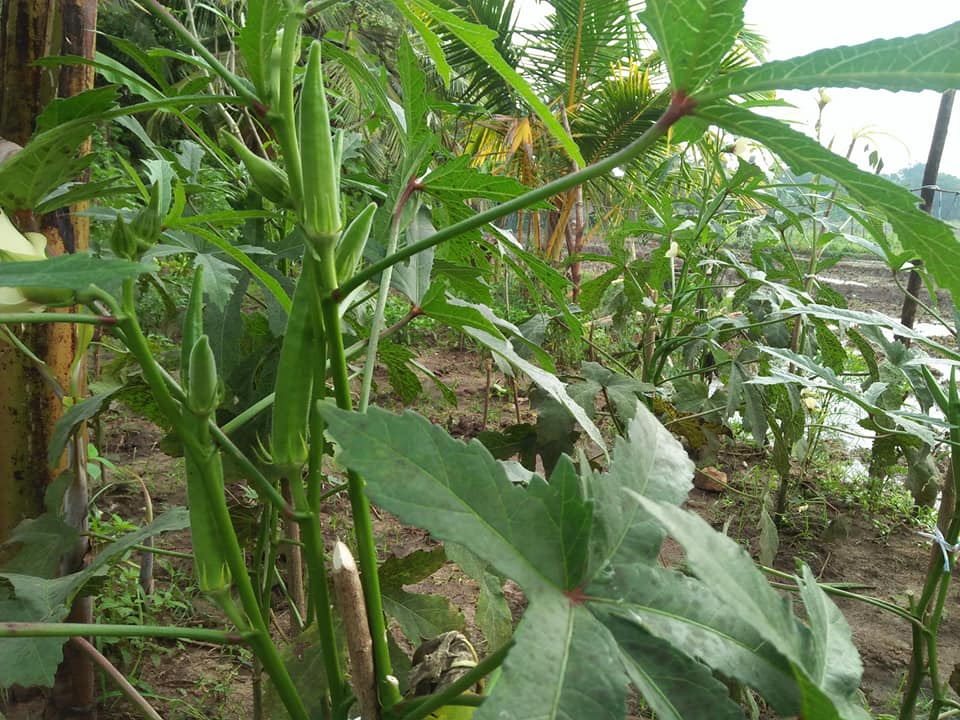 Flowers are growing on Lady's fingers plants, and successful spikes can be. Take the lady's fingers, cut the chickpeas, cut the raw chillies, curry leaves, onions and tomatoes, dilute it with the salt and oil and mix in the dim fire and mix with the coconut milk.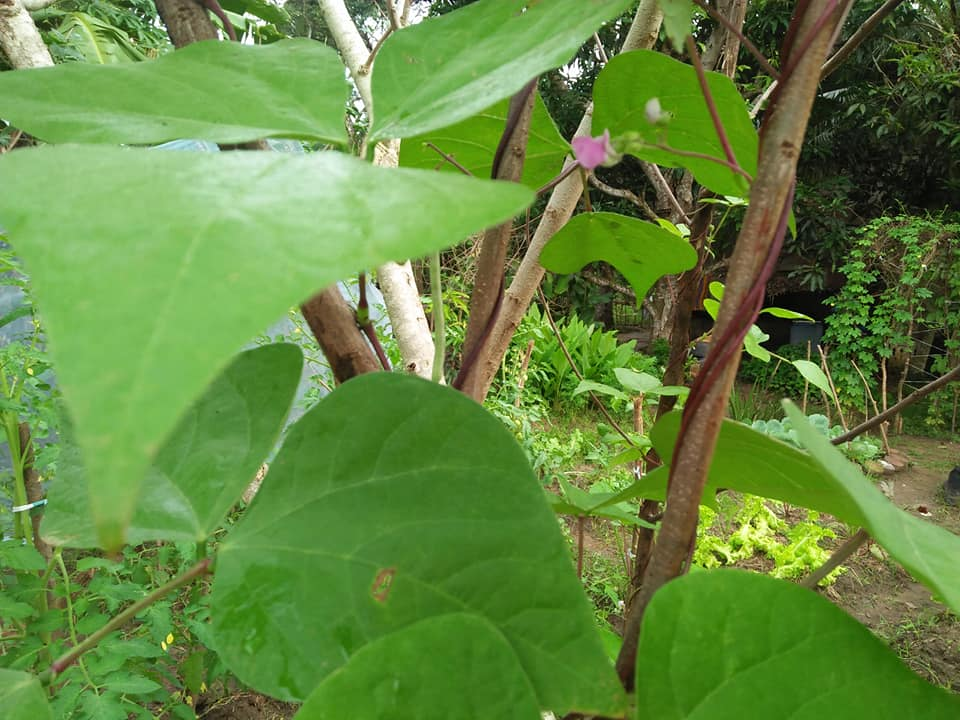 Long beans are a vegetable I'd like to eat more. Look at Long Beans Oil. Chilli chips, bamboo sticks like that. Long beans are good for oiling. Temperate without water. I believe after 1 - 1.5 month will give best harvest to my friend. Flower show proof for it.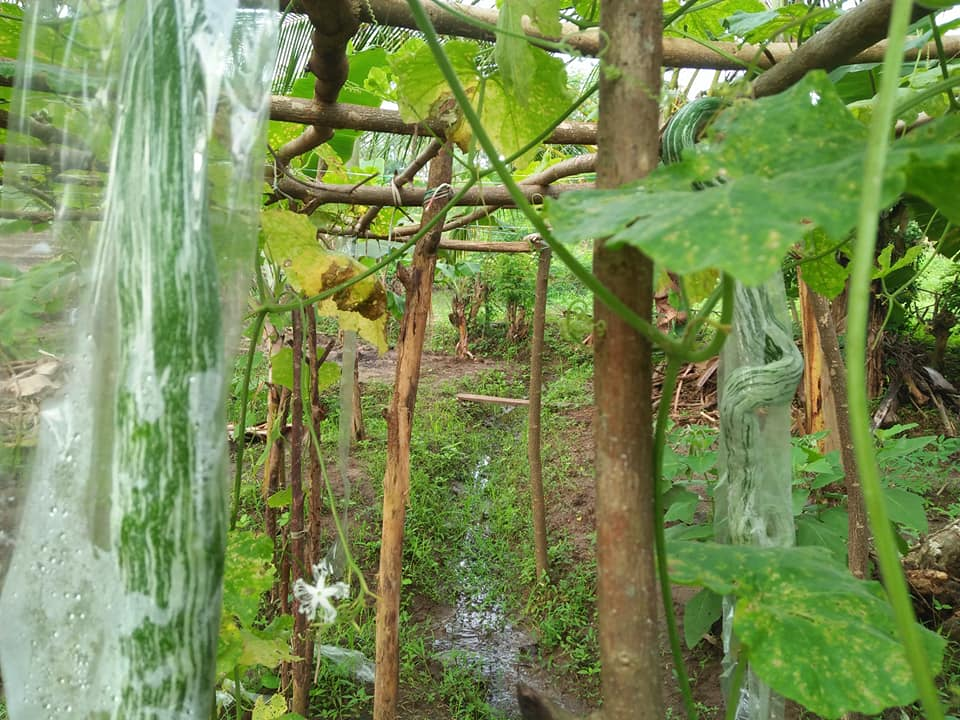 When we were young, Grandma and Grandpa made snake gourd when we were sick. I remember bringing it from the garden or shop and cooking it until I got sick. snake gourd is one of the best vegetables for the body immune system. I just wanted to make snake gourd. The work is very successful. snake gourd and cut into slices. Do not blend. Knife as low as possible. Because snake gourd is easy to make snake gourd porridge. Make snake gourd calls, just like regular green leaves.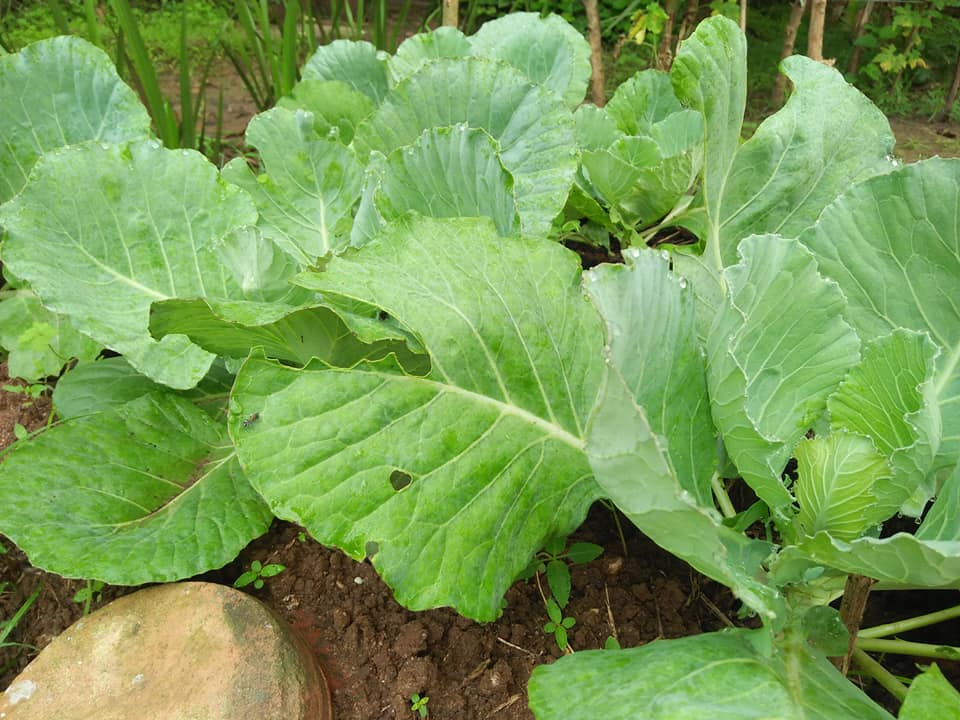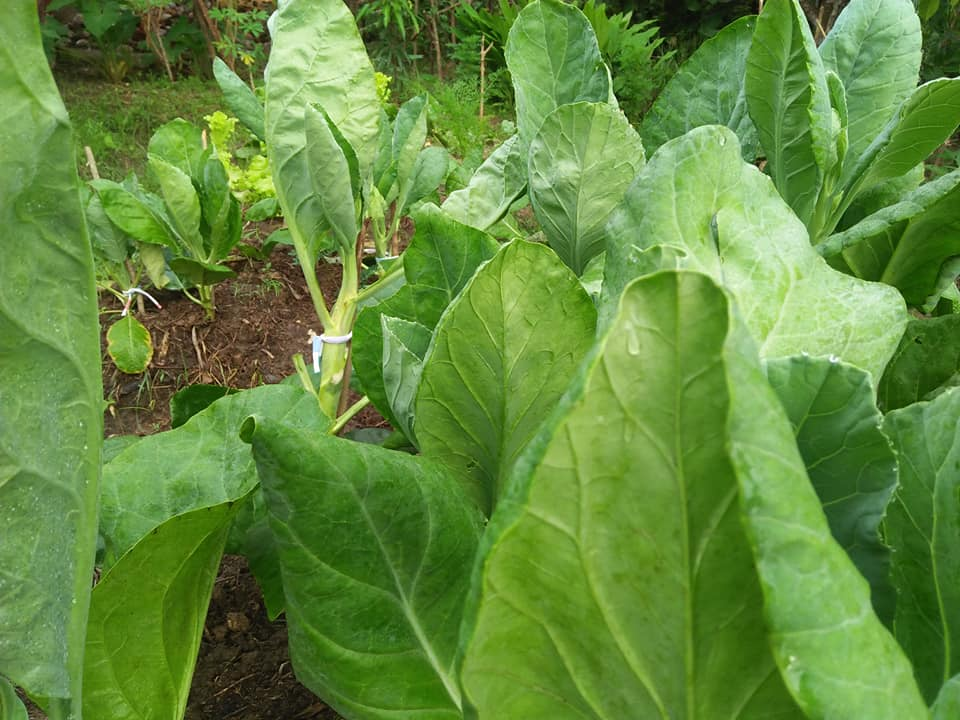 Who doesn't like cabbage mullum? The young leaves are very tasty. But the cabbage on the market is heavily chemicals. You can cut the leaves once in ten days. Only the leaves are cut, so the plant grows a little taller. Try a lot of roomy people.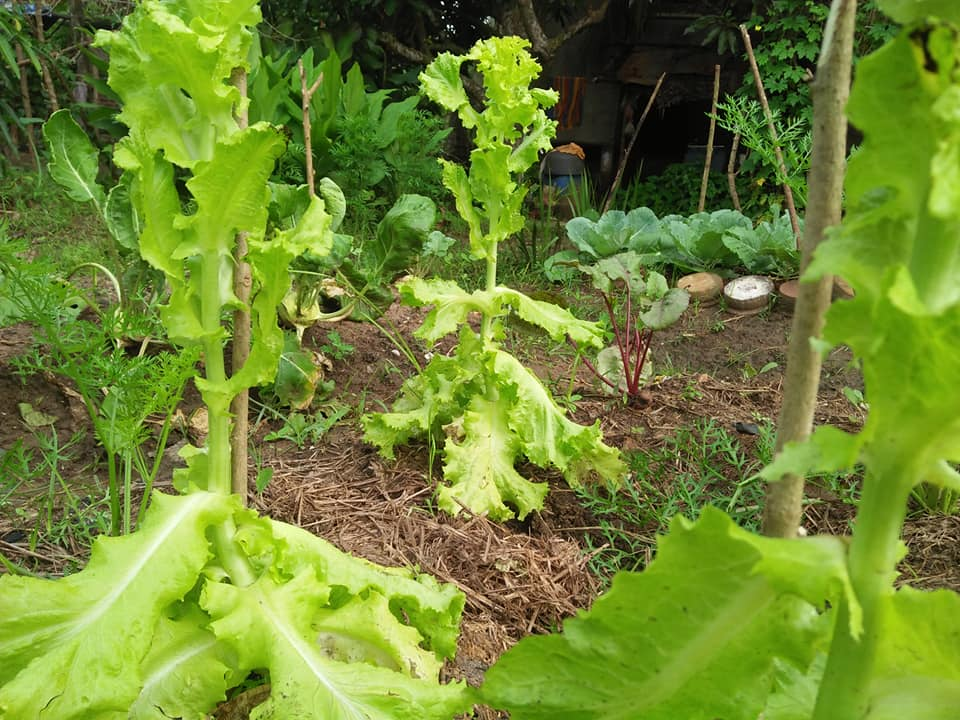 The salad leaves are easy to grow at home. These plants can be grown in a pot or bed so as not to get too much sunlight. Salad seeds can be purchased easily from the market.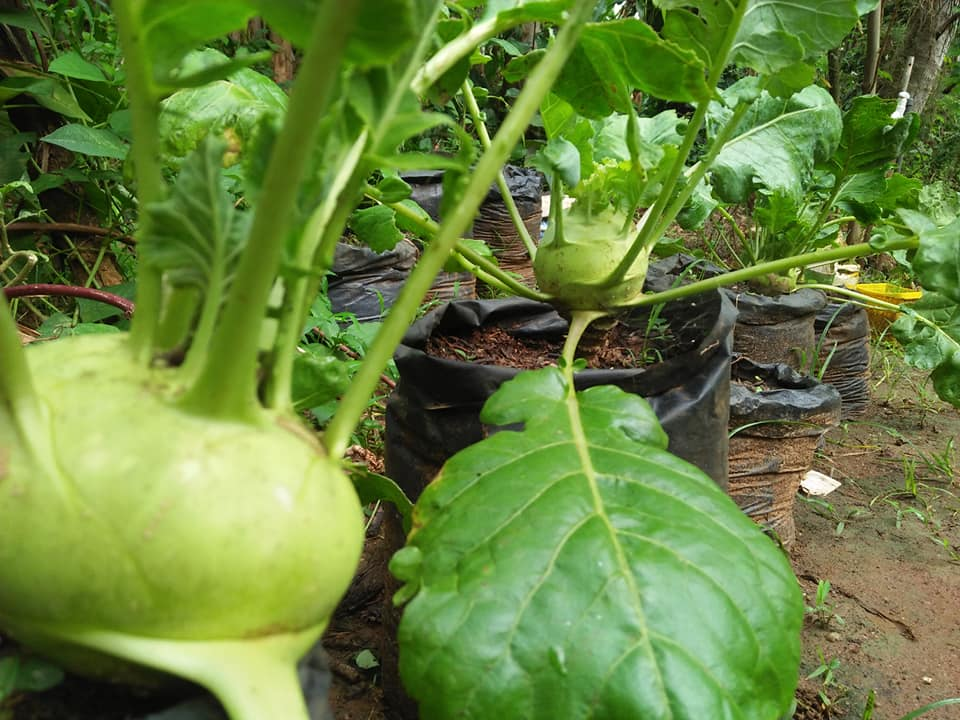 Kohlrabi turnip has a special ability to fight cancer. It also has the unique ability to kill cancer cells in the liver, lungs, and colon.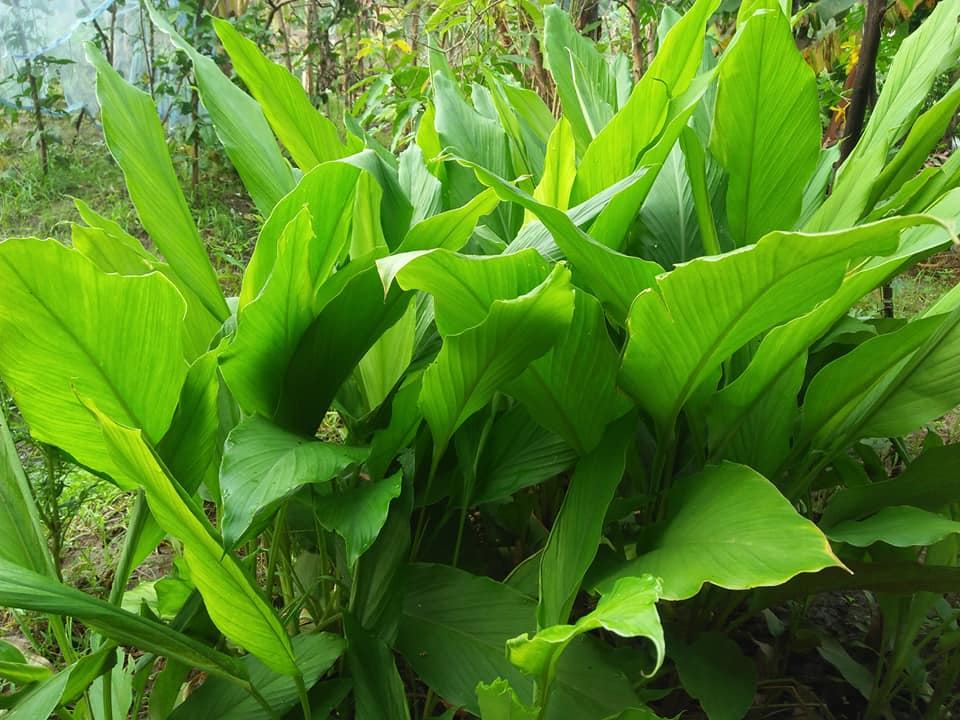 I saw another side of his garden planting some turmeric plants. I already provided what kind of benefits of turmeric via steem blog. Today I have to share some information of vegetables who're planting one of my friend.
Thanks for watching. Have a Nice Day.