Not just a choco and a nut so guess what?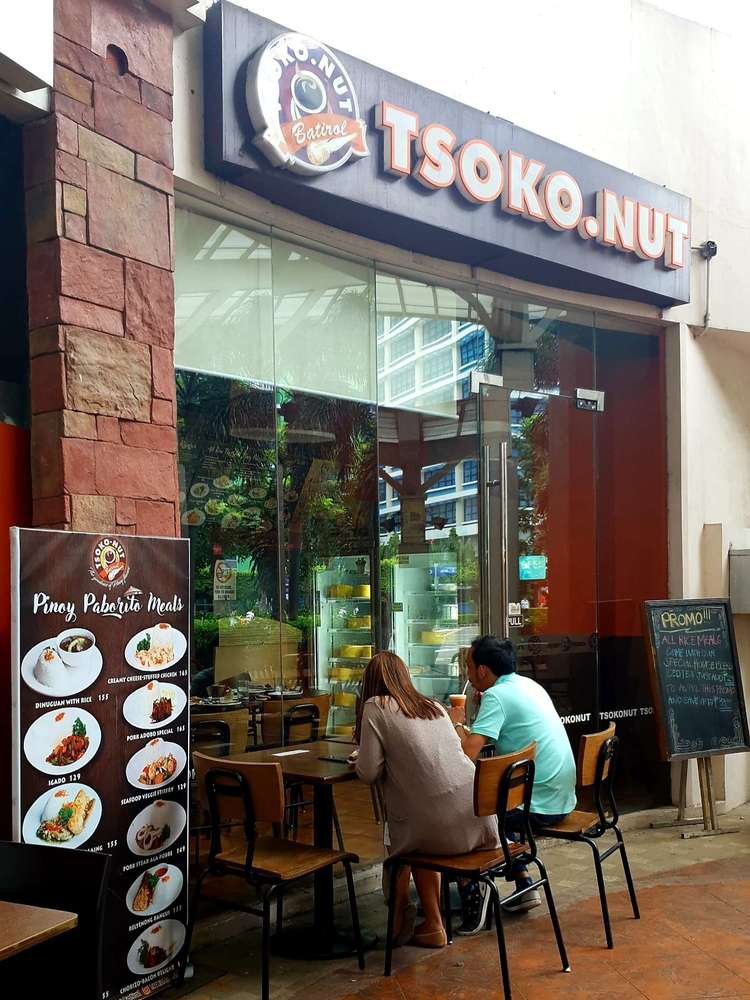 When I first saw this food shop, I thought it was just a coffee shop. That was because of its name Tsoko Nut which I took as combination of chocolate (I was thinking of hot chocolate drinks) and donut. However during one of my visits, I saw on their overhead menu that they also have breakfast meals. Then on my latest visit just about more than a week ago, I saw this poster standing beside their tables outside.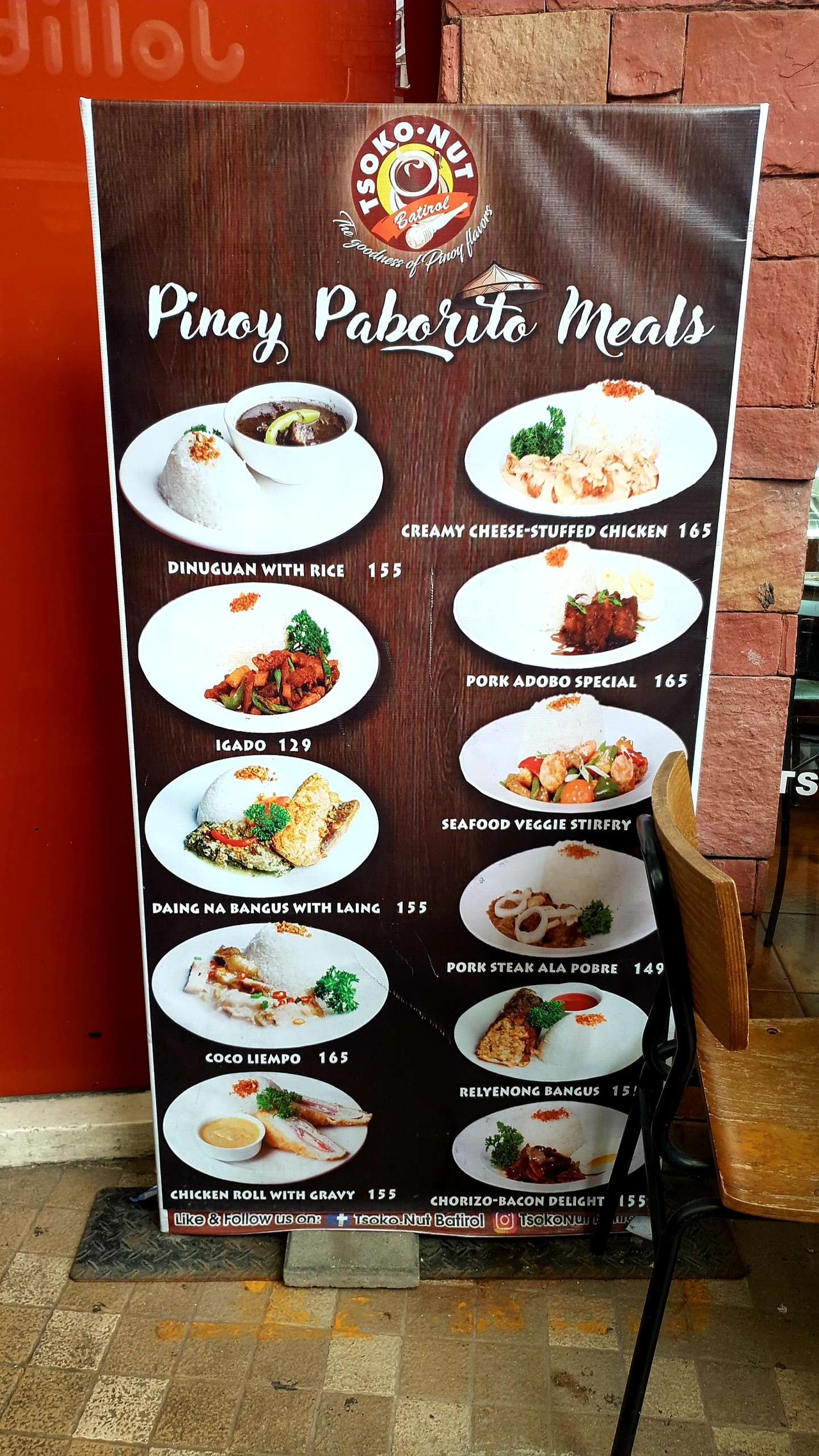 I am not sure why I did not notice it before but now it's here, very well presenting to me many Pinoy Paborito Meal options for my lunch. I picked the seafood veggie stirfry and went inside.
I went straight to the counter and placed my order. That was when I noticed this reminder. Was it there before that I did not notice or is it something new? I shrugged my own question off.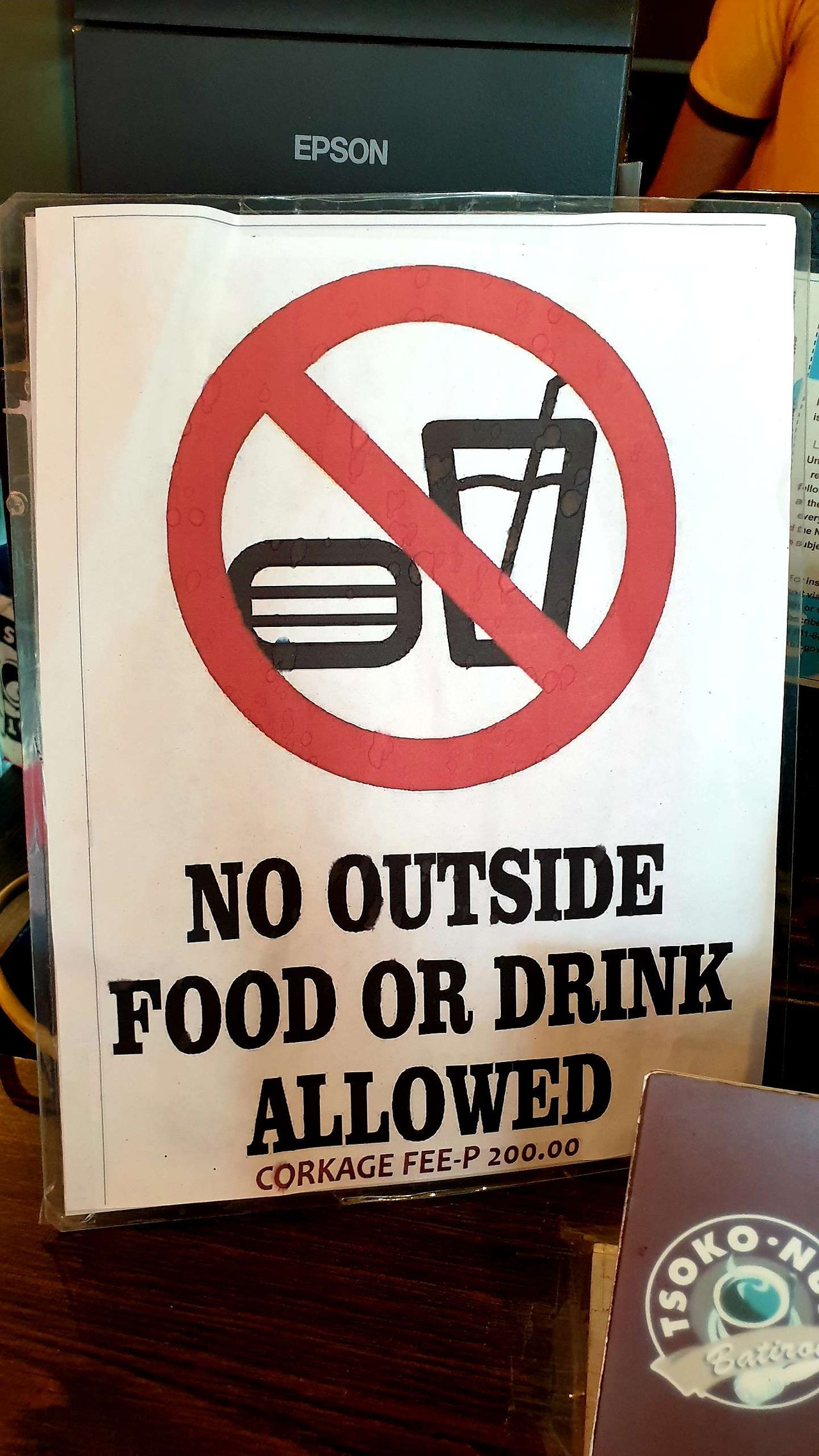 There are only three small tables (each is just a table for two) inside. The first two from the door are occupied by a group of four as they joined the two tables together. I took the last table that was almost touching the wall.
I kept myself busy on my phone once I got seated. It did not take long and my order was served.
"That was quick!" I thought.
The woman to my eleven o'clock exclaimed when my order was laid on my table.
"Wow! Mukhang ang sarap naman niyan!"
"Wow! That looks so good!" she was staring at my plate.
I can not help but smile because I agree, the presentation on my plate made the seafood veggie look so delicious.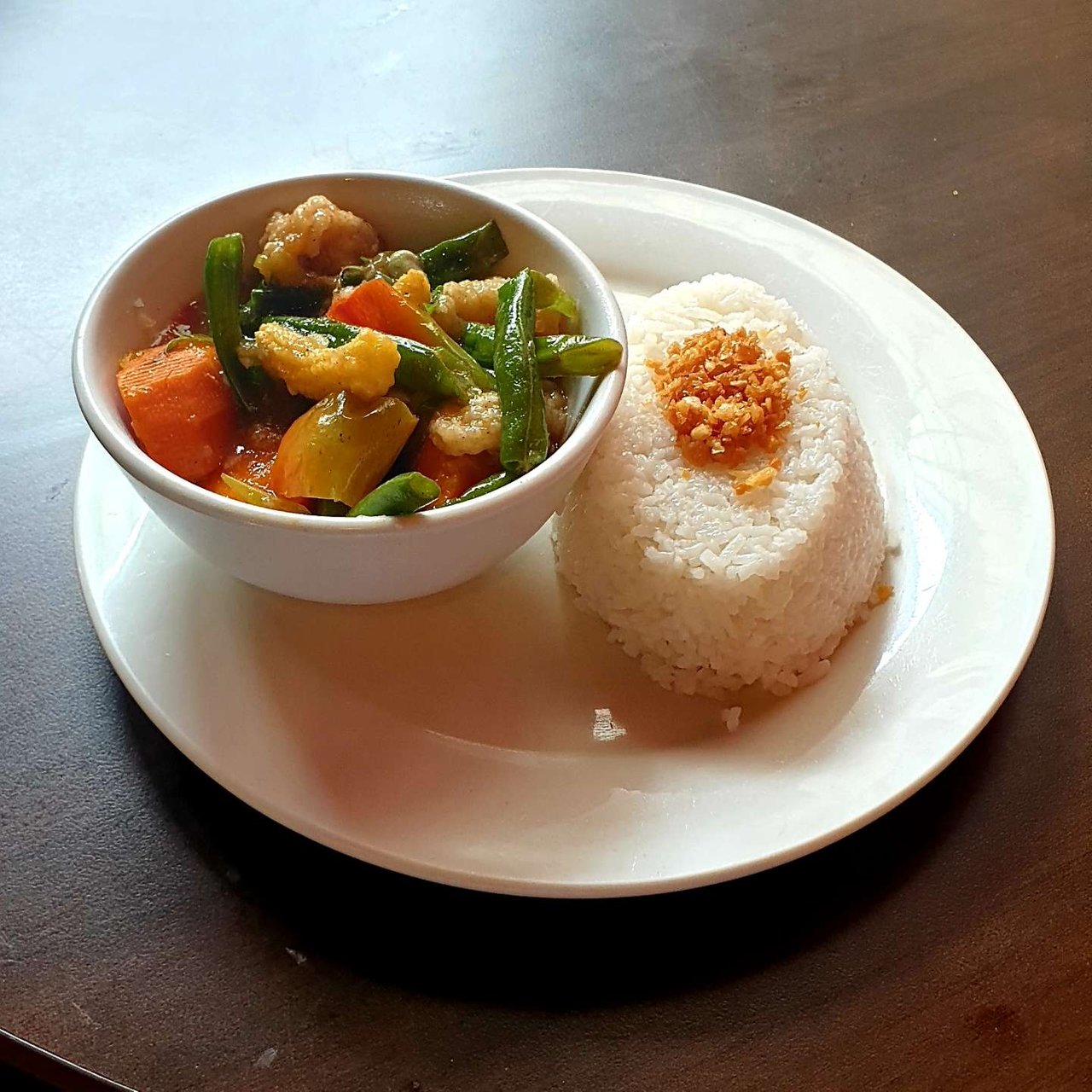 I took the bowl of my viand and held it out to the woman.
"Would you like to try some?" I offered. "This is the perfect timing for you to get some if you want as I haven't touched it yet," I thought.
She waived her hand. "Oh, no, no. Thank you. I was just commenting but I am fine."
"Okay," I thought and started on my meal.
The cup of rice was perfectly white, cooked well and tenderness was just right. I was missing the aroma though. I can not guess what variety of rice it was. The veggies were perfectly cooked and the seasoning tasted really good. Though, there were these strings from the beans that can not pass through my tongue's filtering. The beans were past the ideal harvesting period.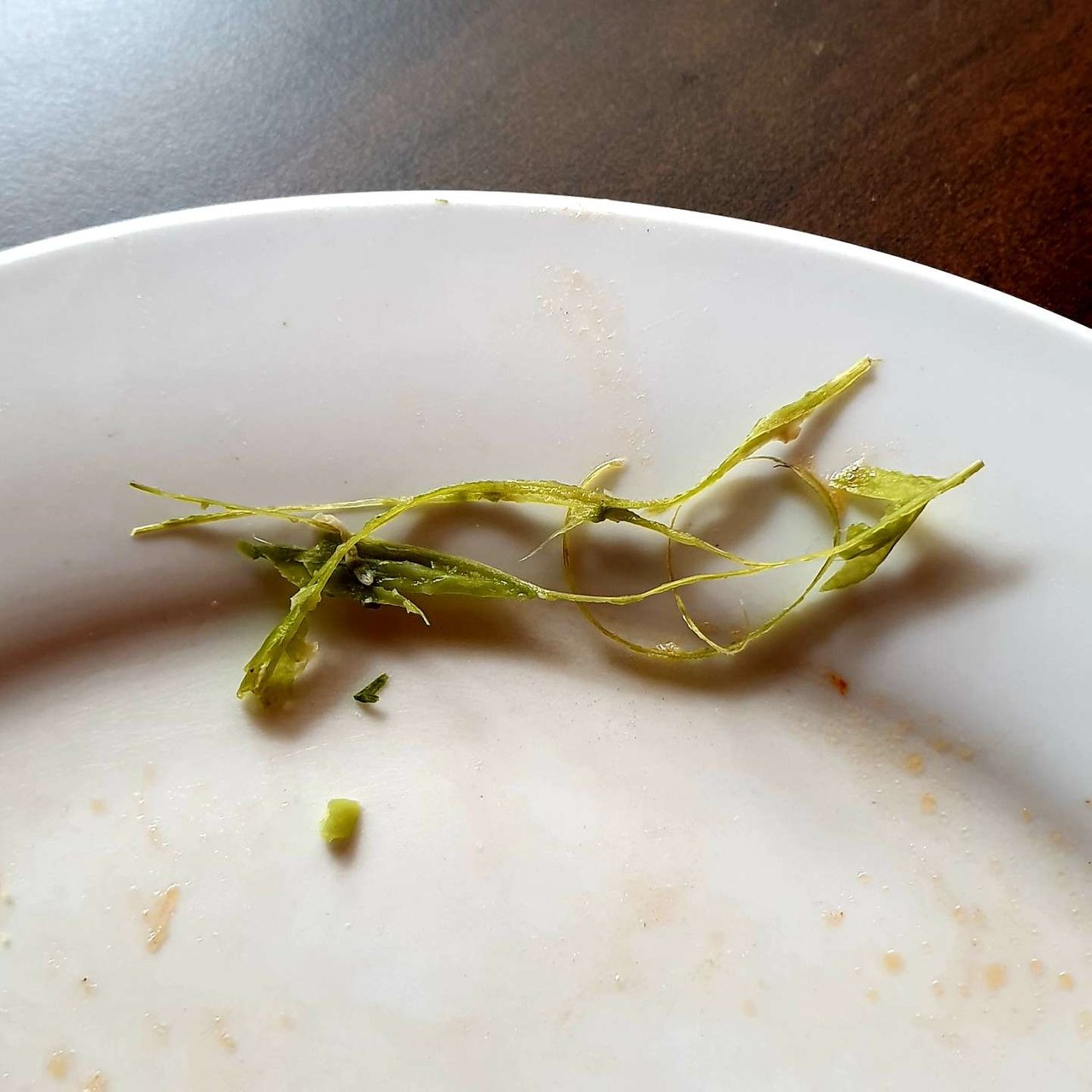 While I was enjoying my lunch, the four finishes theirs. The woman who commented on my viand ordered for an ensaimada and a cup of coffee for her dessert. The two of them left after a while then the same woman ordered for another piece of ensaimada.
"Wow, you're a happy eater!" I thought. Then she finally finished and they left. I now have the whole place to myself.
See their vacated tables? They were happy eaters in general. That tells me that the foods in this store are really good.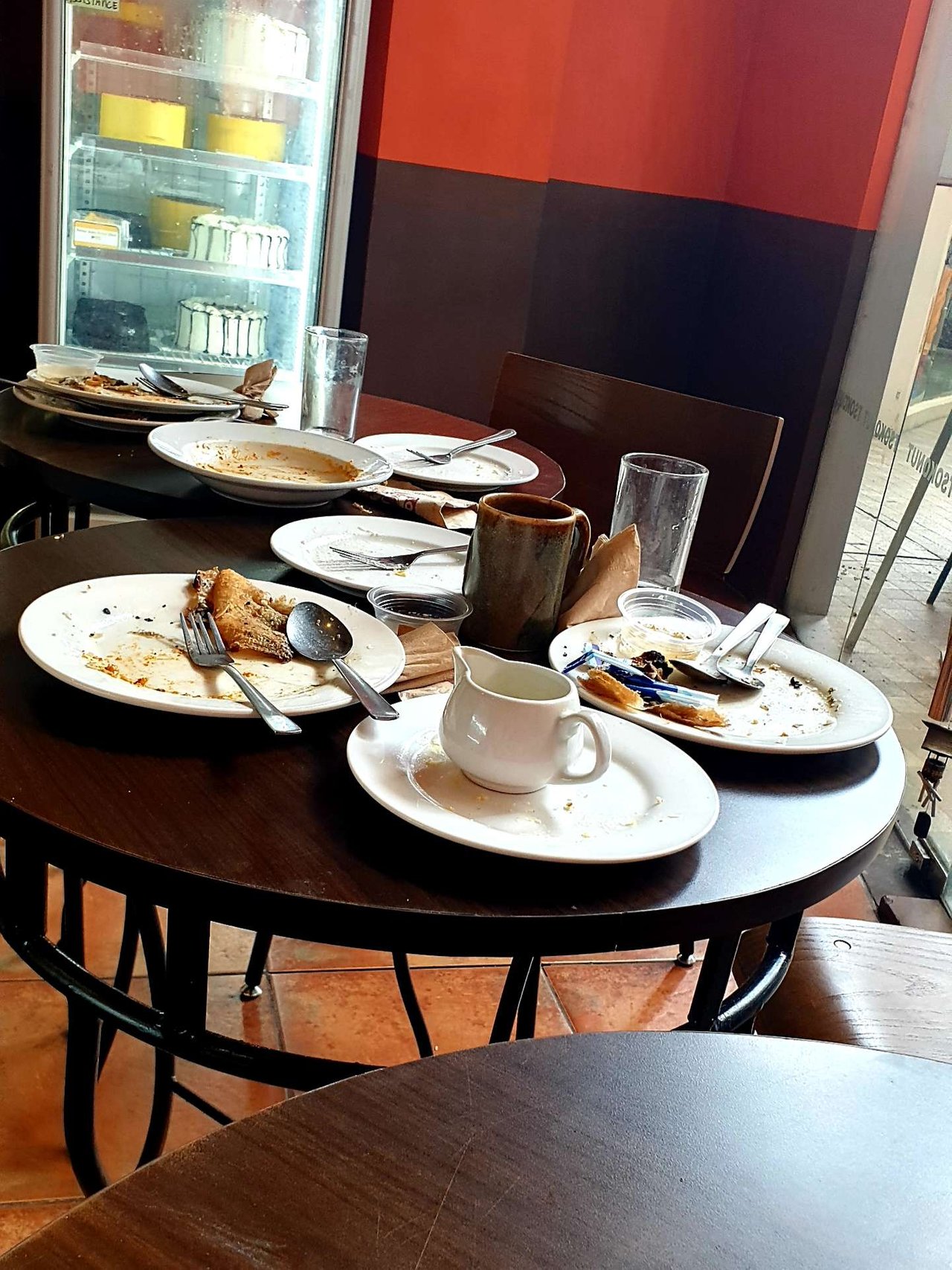 I finished my food and made few shots of the cakes that were on display in the glass counter behind me.

It will be good to come back here and try these cakes that look so yummy specially this decadent berry cheesecake.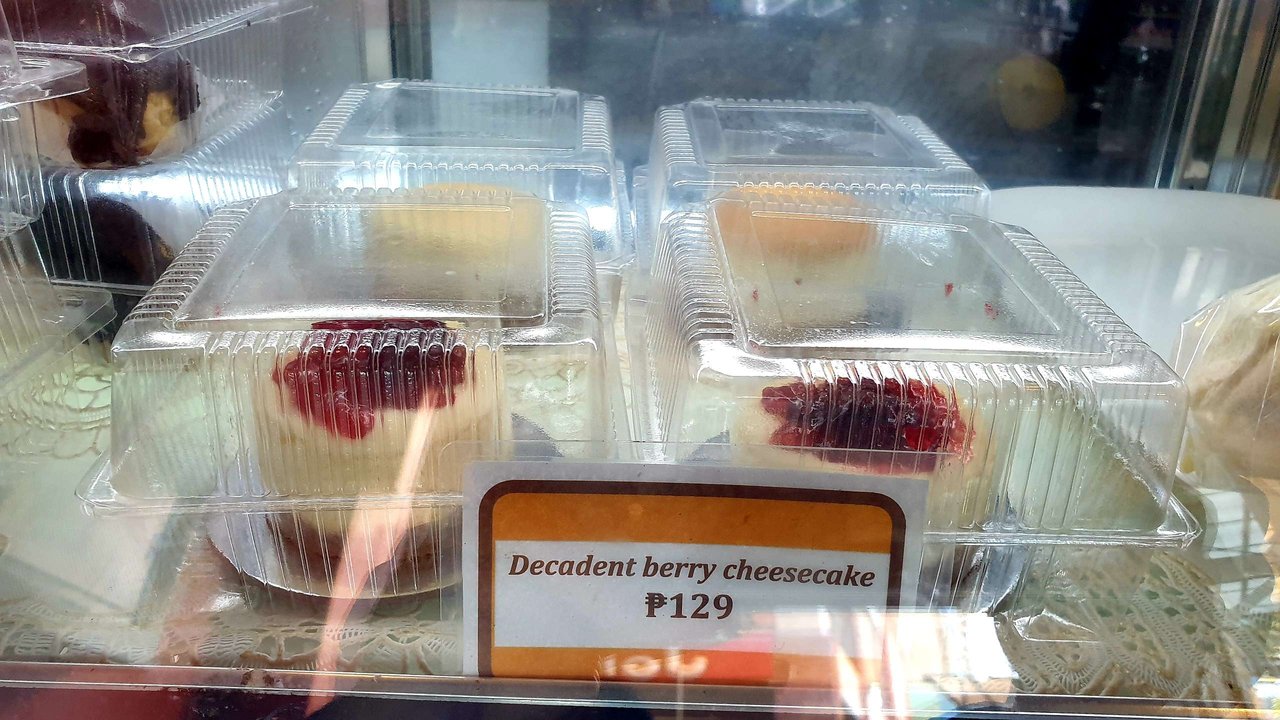 I finally got out and noticed this couple on one of the tables outside.
"Oh, yes. I noticed them peeking in earlier but all tables were occupied inside." I thought.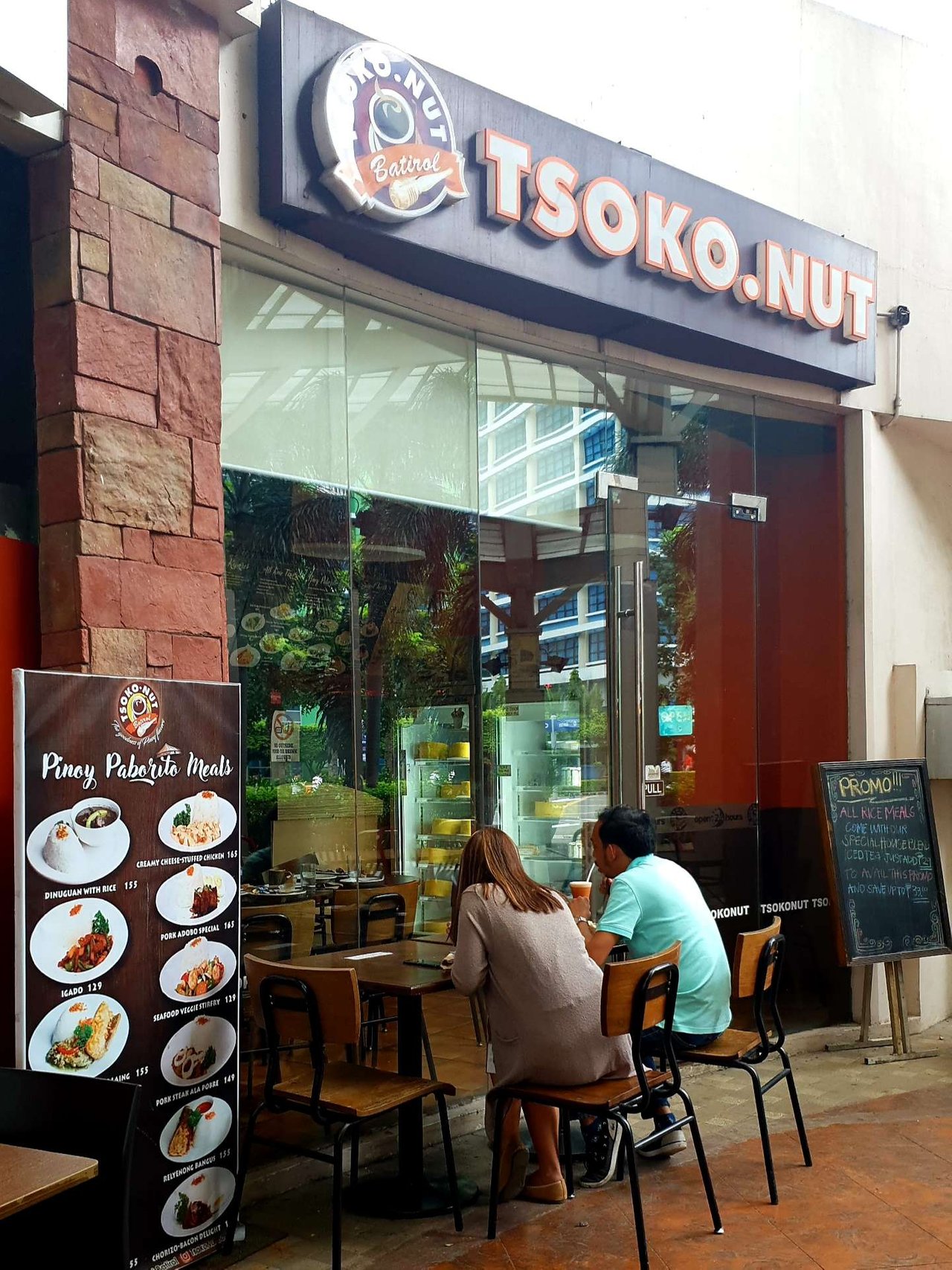 That is the challenge in this food shop. If you come on a not-so-lucky time then all tables can be occupied already, even the ones outside. But again, the foods they serve are really good and the service was good too.
---
Restaurant Information

Tsoko Nut Batirol



N Bridgeway, Alabang, Muntinlupa, Metro Manila, Philippines
---
Not just a choco and a nut so guess what?
This post participated in the Tasteem contest Your weekly choice