Noodles and more at Taste of Joy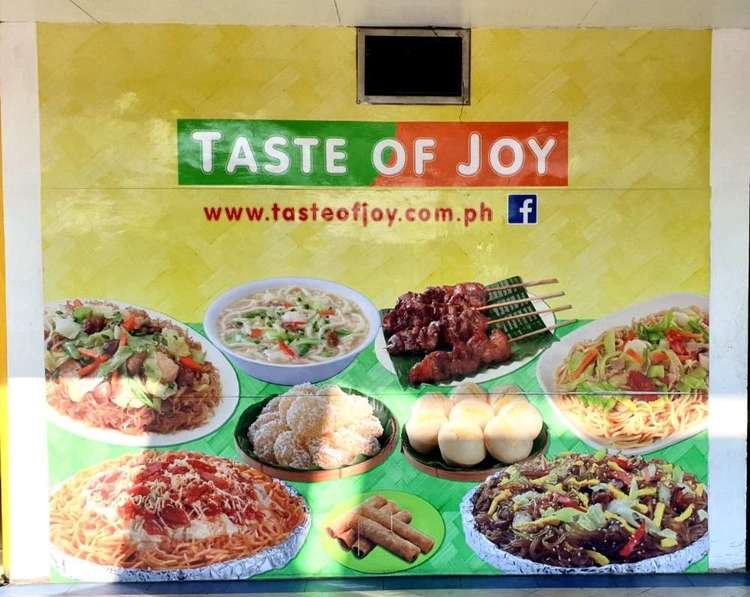 Noodles are very popular food in Asia. It is very common in the menu for special occasions like christening, wedding, graduation, birthdays and other gatherings because, I heard from somewhere that, Chinese has this belief that noodles bring longevity.
Some hosts would prepare their own noodles while some will just call for delivery of bilao (woven giant plate made of bamboo). The latter is where Taste of Joy comes in. They are very popular for different Filipino recipes but more specially for noodles.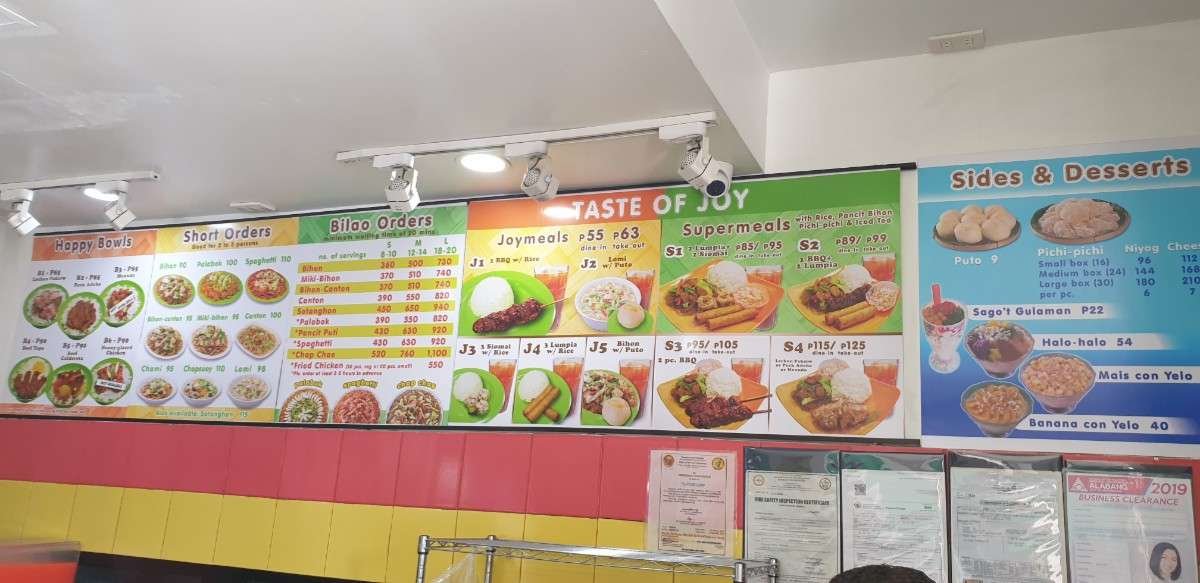 They have restaurants across the country where everyone can dine in and enjoy their delicious noodles like pancit bihon, palabok, spaghetti, canton or combination of two noodle types. I had pancit bihon when I dropped by one of their branches lately. Pancit bihon is sauteed noodles with mixed vegetables and meat. Aside from the fact that their blending of seasoning is well matched to my taste, I love it that they don't add celery to their noodles. I do not like the very strong scent of celery.
While it is stated on their menu that one serving is good for two to three persons, I was not really paying attention about it until it was in front of me. It was indeed a big serving. I had o ask one of the crew to fix my left-over so I can take it out.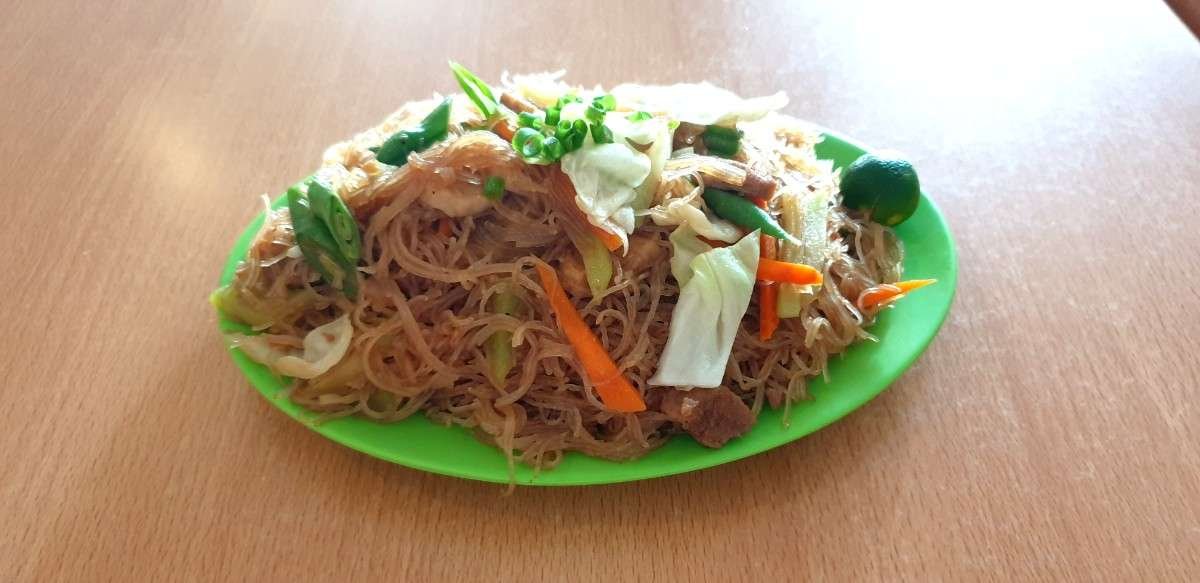 For a price of P90.00 (US$ 1.74), it is really worth it to have a serving that is good for two to three persons. That is three for the price of one!
The restaurant that I visited is neat and clean. The staff also look professional in their uniforms and with the way they carry their tasks.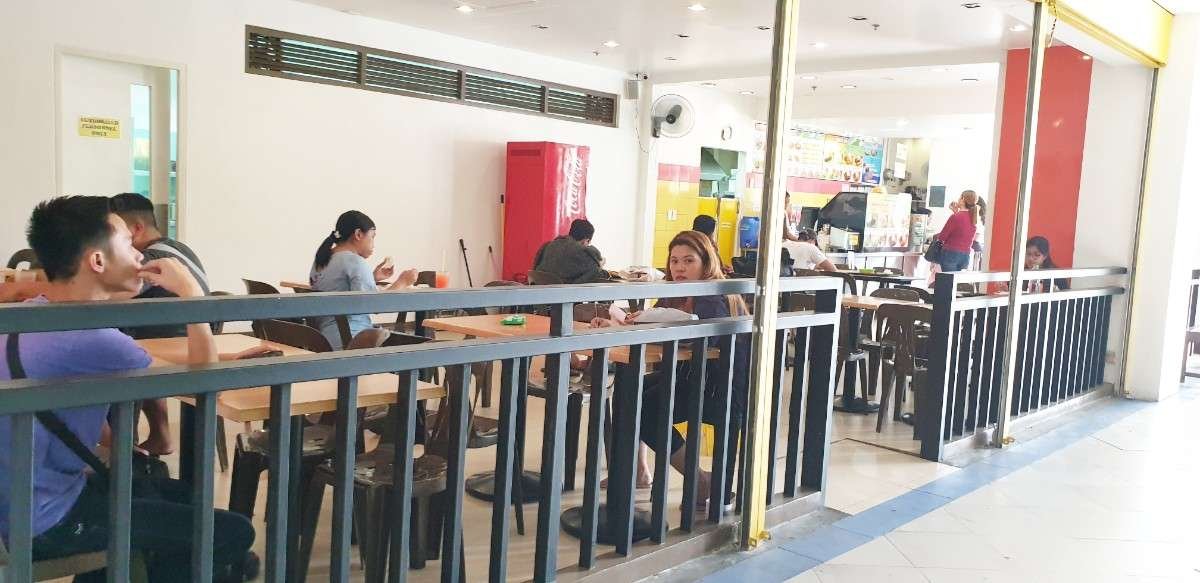 The restaurant is in South Station Terminal at Alabang, Muntinlupa City. That makes it very accessible to commuters and travellers. So next time you pass by the area, give their noodles a try and I am sure you will not regret dropping by. Bringing your friends along will make the experience more enjoyable.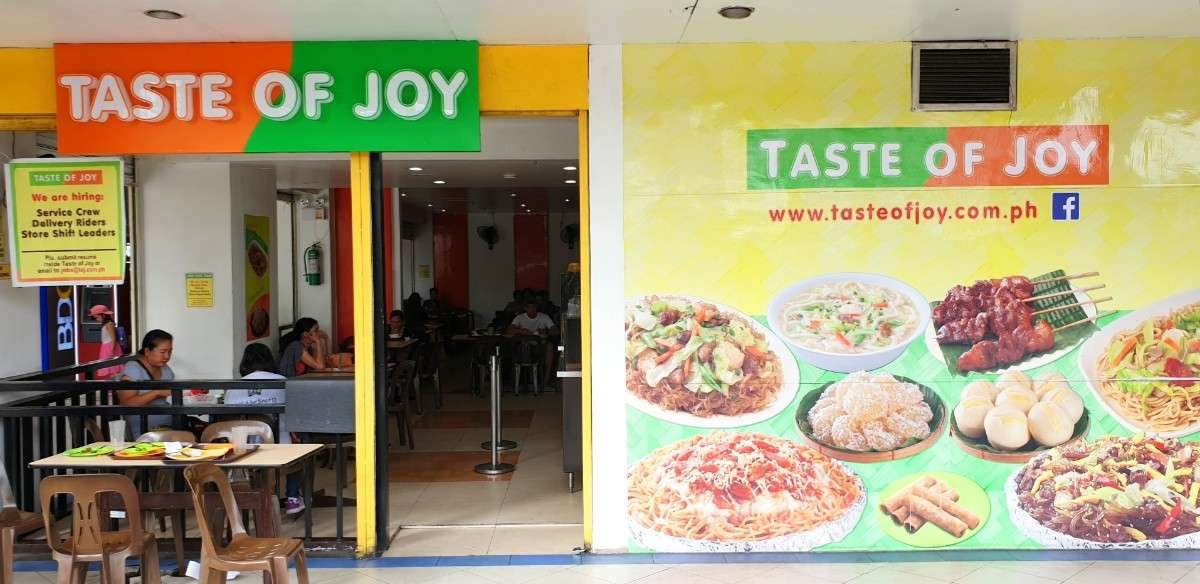 *Taste of Joy
Unti 713 Lower Ground Floor
Yellow Building 2 South Station
Filinvest City
Alabang, Muntinlupa
1772
Philippines
---
Restaurant Information

Taste of Joy



South Station Complex Spectrum Midway Extension, Alabang, Muntinlupa, 1781 Metro Manila, Philippines
---
Noodles and more at Taste of Joy
This post participated in the Tasteem contest All about noodles