Travel Restaurant in Black Honey
Hello Dalkomi Dal Butler
Last time my trip with my family was so much fun.
If you write a review and remember the days
The memory of that time comes to mind and makes me want to leave again
When I go here, it's really meat !!
I go to play here to eat thick, juicy meat.
This time, pork belly is good, but I visited Seogwipo Kal Hotel restaurant which I found because I wanted to eat something special.
Seogwipo Black Money
278, Chilsimni-ro, Seogwipo-si, Jeju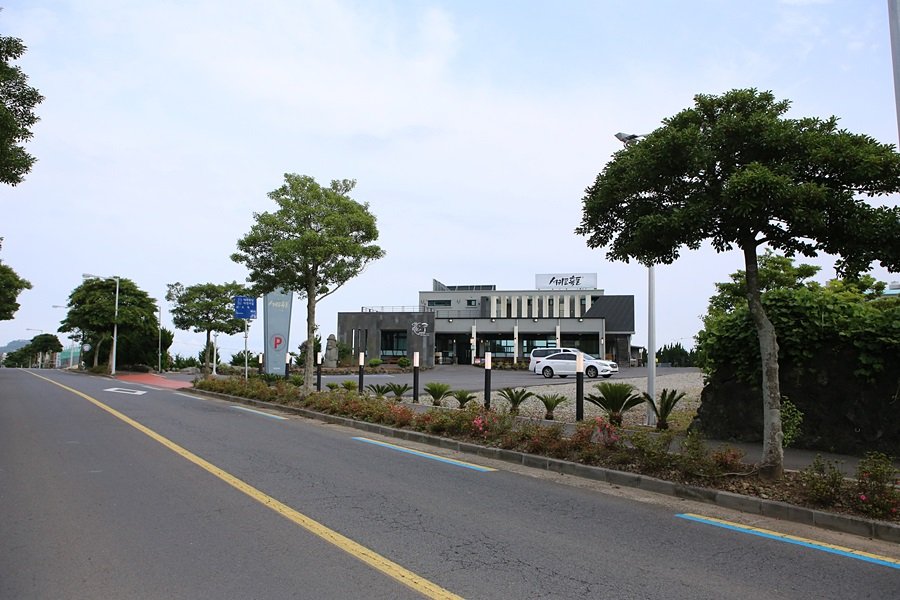 Jeju Island is also a beautiful place, so it's my favorite place to drive up.
It's like you're in a different country.
There are many foods that can be tasted only in Jeju Island, but the taste of Korea is not as good as food.
One of the most delicious things that foreign people come to our country is the grilled meat
Sometimes the steaks are finely cut and luxurious.
I'm Korean too, so I grilled it on a fire plate
The place I visited was Seogwipo Black Don, where you can eat special black pork!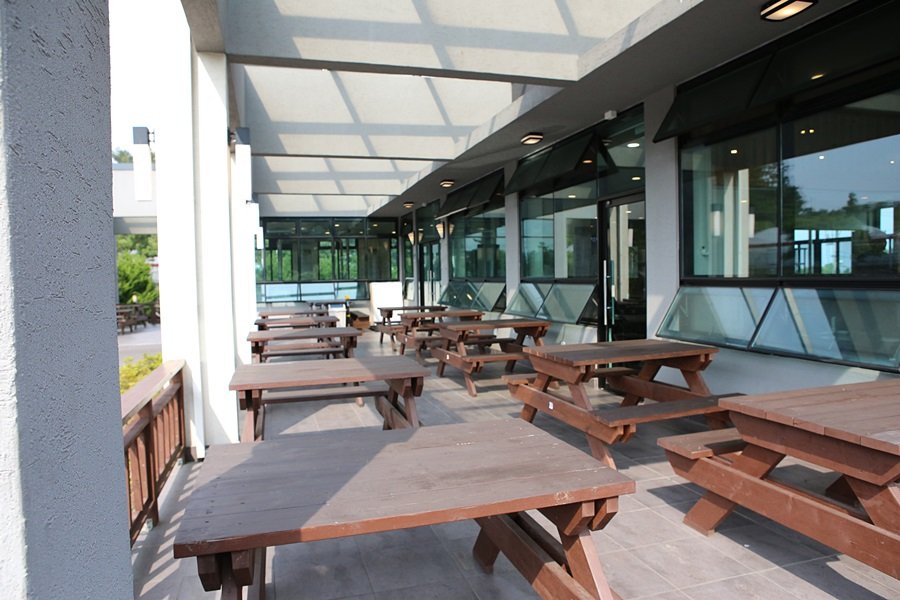 In Seogwipo city, there is a free shuttle car, so regardless of the number of people
It's a convenient place to take this shuttle.
Close to sightseeing spots around
It would be nice to take the shuttle when it was time to go sightseeing.
The building itself is so large that the number of outdoor tables is huge.
I was going to go in the evening, but there are a lot of customers in the evening, so I have to wait for it.
It is relatively quiet during the day, so if you visit during the day, you can eat without weight.
I changed my plan to lubricate my stomach from daytime
It was nice to be able to dine quietly between us.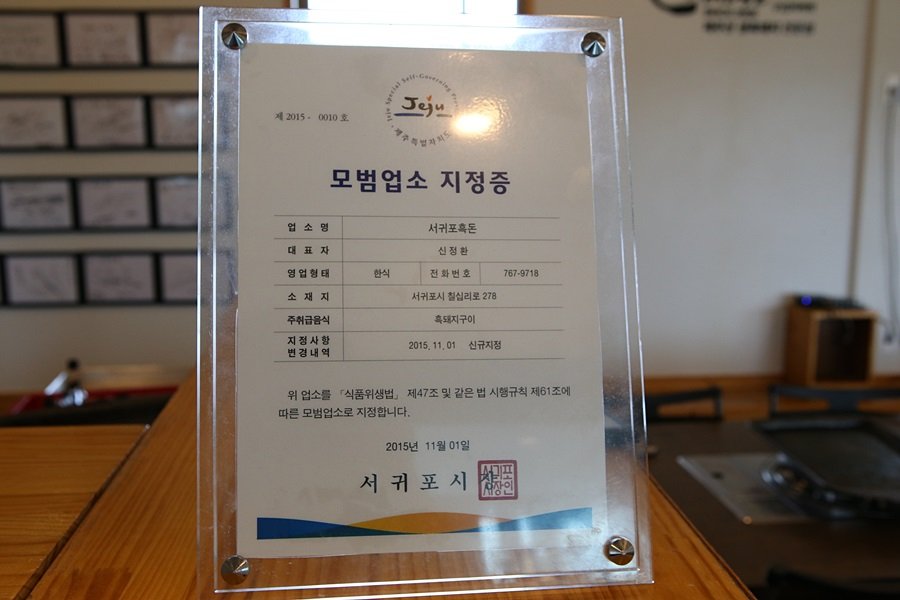 There are so many restaurants nowadays that I don't know where it's okay and reliable.
Seogwipo Black Pig is designated as a model business by the Food Sanitation Law, so you can believe it and eat it.
If hygiene is the most important place in the restaurant, you can eat with confidence.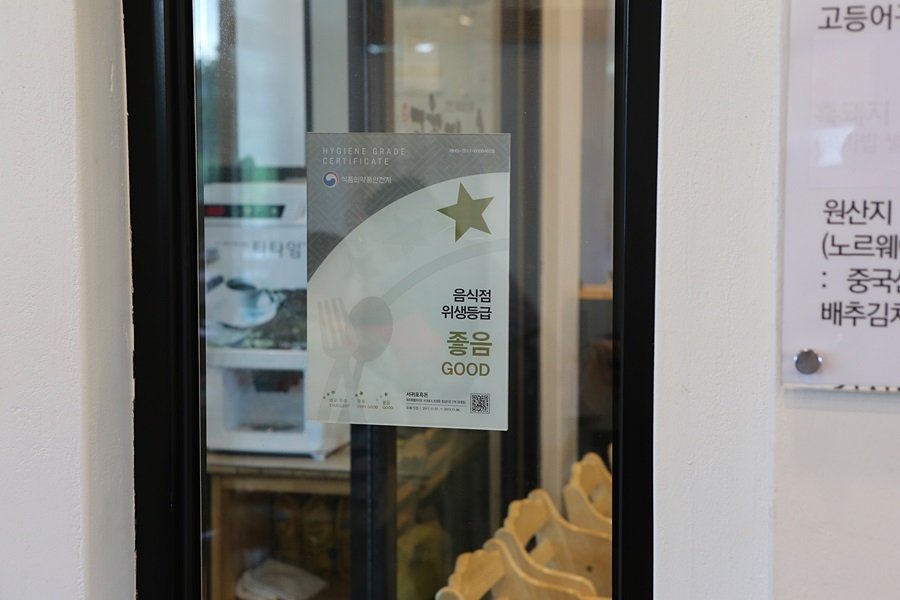 Good place for food hygiene!
You may think that's not a big deal but the basics are the most important thing
Nowadays, there are many places to play with food, and many people think that they are not faithful to the basics because they only care about the visuals.
It is a place where trust is created because it is recognized as a sanitary place in the government.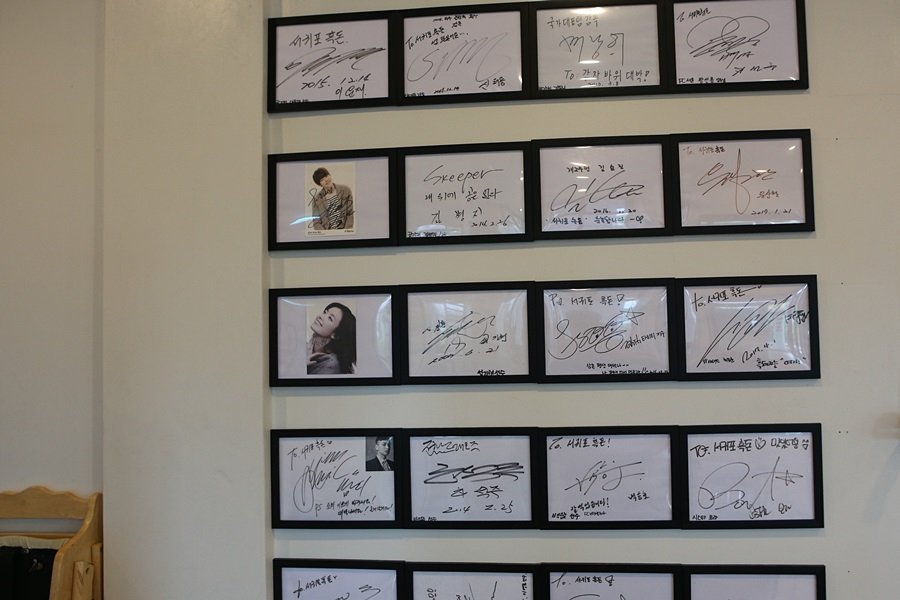 Do celebrities share delicious places with each other?
There are so many celebrity signs on the wall.
Are you watching celebrities when we went in? I was expecting for a while but I was just expecting ...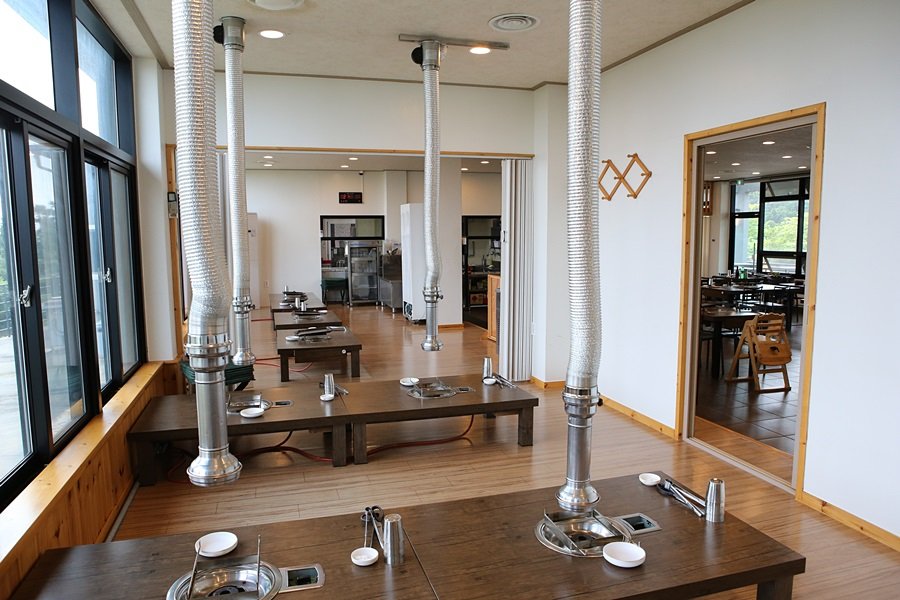 I knew hygiene was good from the entrance, but when I checked it with my eyes, the inside of the restaurant was really clean.
The kitchen in the distance was open type, but at first glance the kitchen equipment was clean.
The ventilation wasn't just hanging out on the ceiling, but it looked neat because it came down one by one for each table.
The room is spacious and there are baby chairs available.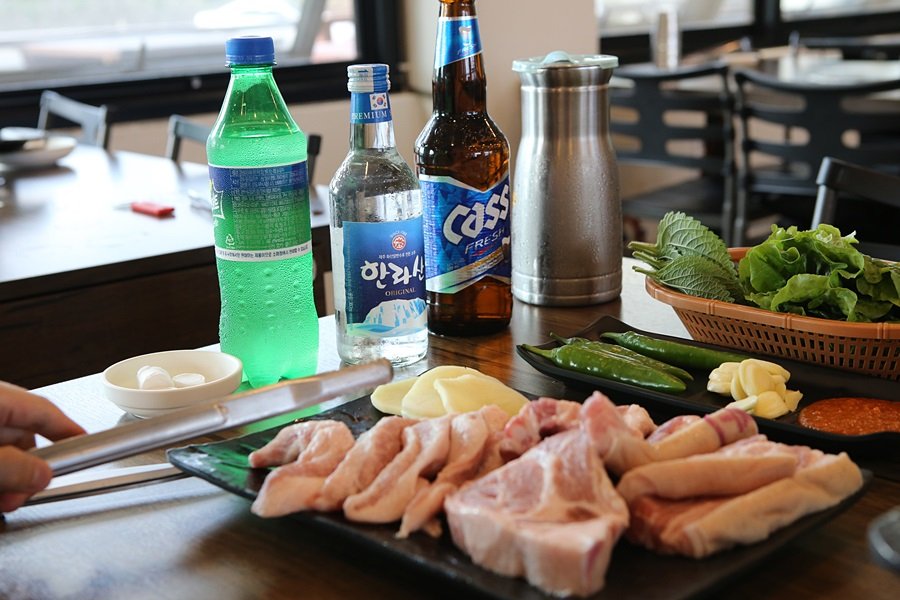 We ordered a set menu with assorted meat including special parts.
The best sows are aged and don't use charcoal or briquettes.
When you go to a black pork house, you usually eat it with charcoal or briquettes.
There's only pork belly, but special parts are coming out. So Seogwipo Cal Hotel restaurant shouldn't be ordinary
Thanks to me, I was able to taste the special parts of black pork.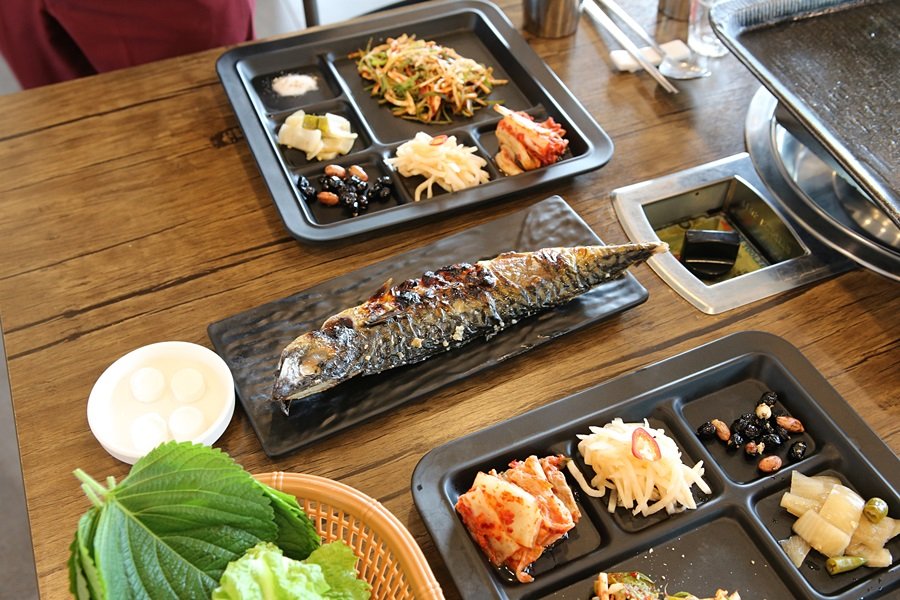 The set menu comes with grilled mackerel, which can be changed to cold noodles.
We ordered the grilled mackerel without change, which was an excellent choice.
The skin is roasted well and the taste is light and savory.
Who ate it hard without anyone knowing
One of the things I really liked about Seogwipo KAL Hotel restaurant is my personal dish.
Usually the side dishes are served one by one, because each person puts them on a plate
It was so good that each person could have their own side dishes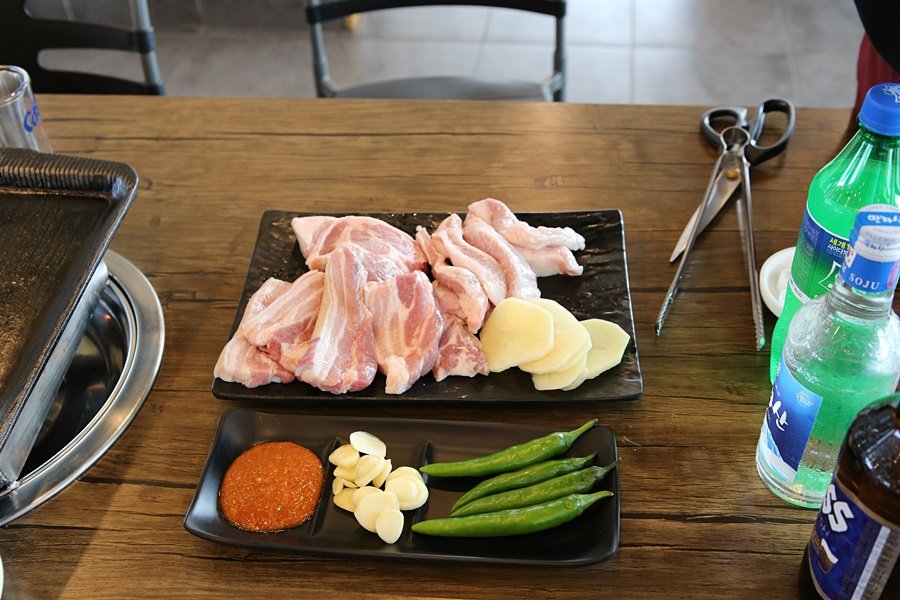 The finest black pork meat was aged to make it look different.
Since I wanted to eat something other than pork belly, I was able to taste this good meat thanks to my deacon who went ahead and searched the storm.
As a compliment, I went back and took pictures all day.
Thank you for saying something with your family.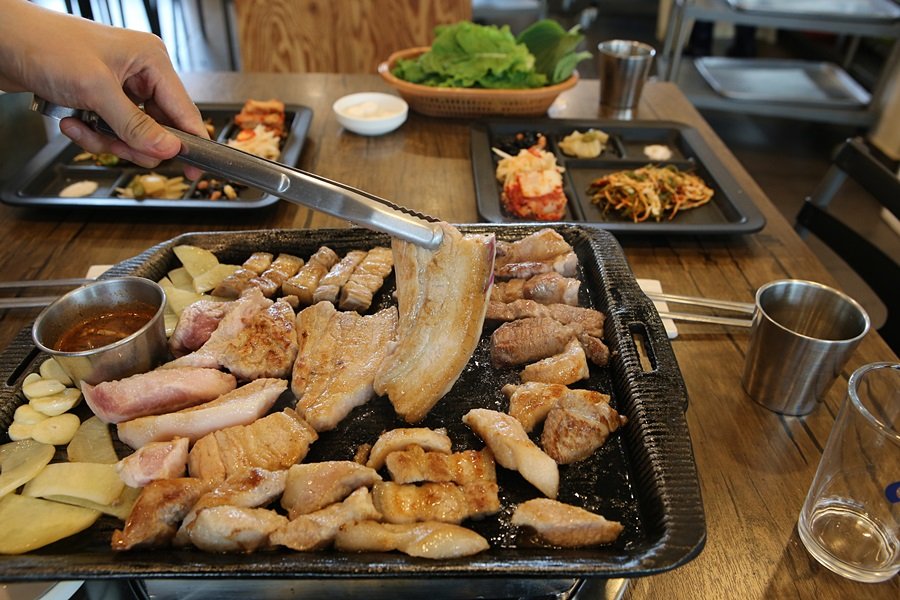 The meat smells better because it doesn't smell briquettes or charcoal.
I just waited for the meat to be grilled quickly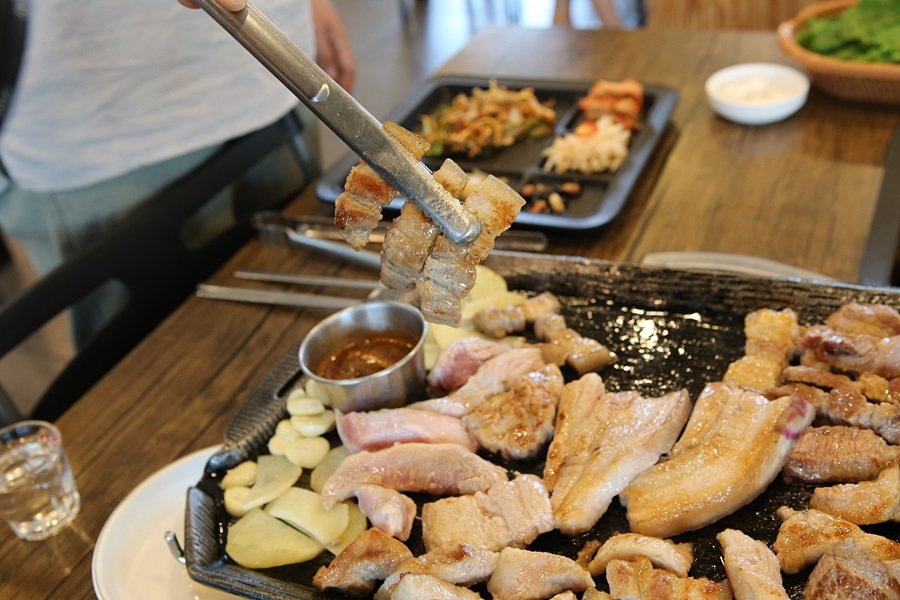 Blackdoya visual awesome!
When I take a picture, the grilling of meat should be like a pro
Butler who wakes up and listens to the meat.
Thanks to my deacon, I got several pictures to post on my blog !!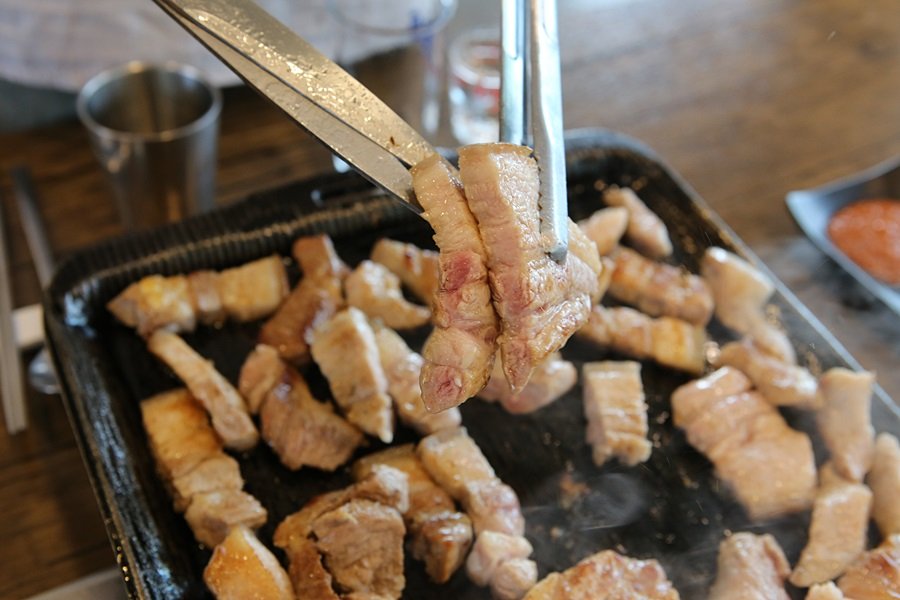 You can see that the meat is grabbed by the thick meat.
I only waited for the red meat to cook
It's a short time but it felt too long for me so I'm dizzy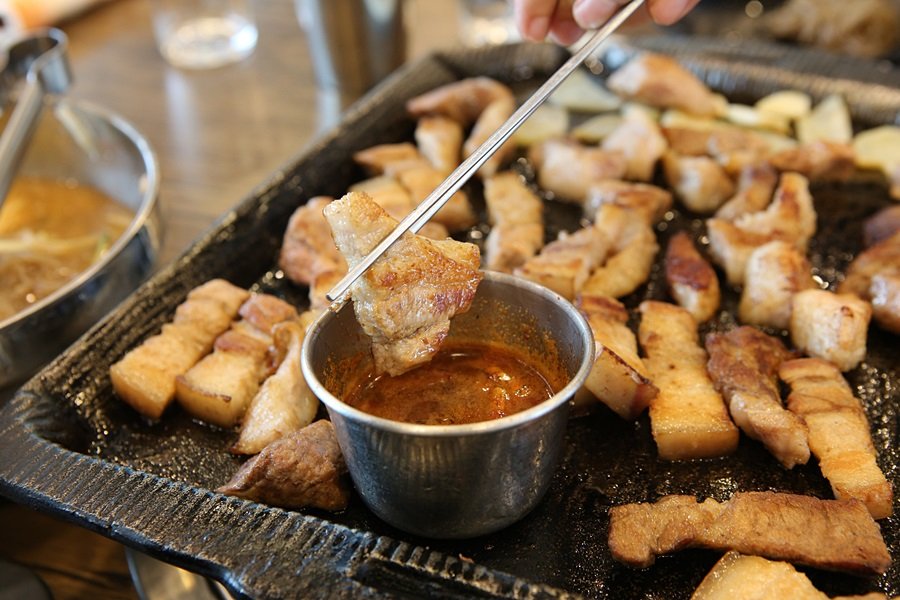 If you dip it in the salted fish sauce, heaven will spread out in your mouth.
In Seogwipo Kal Hotel restaurant, it's true that it is dipping in spicy sauce than ssamjang or oil sauce!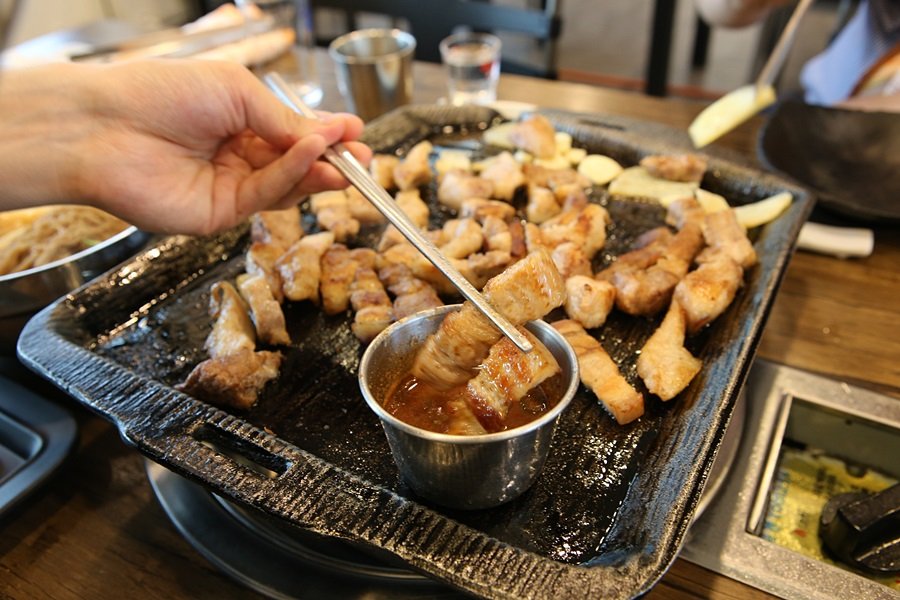 A true professional eater should eat at least two pieces of meat?
People who can eat like this are good people !!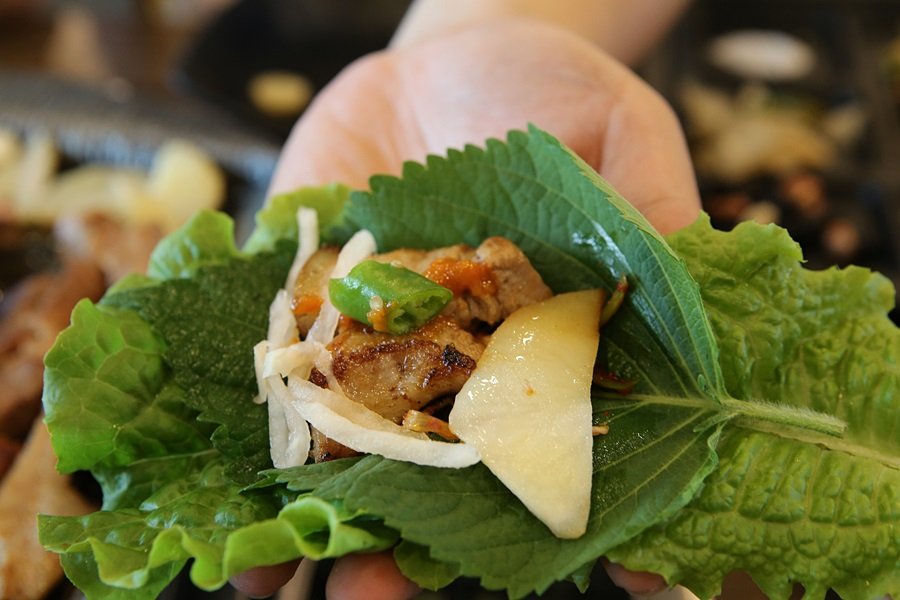 One lettuce, one sesame leaf, meat and potatoes
These days, vegetables are gold, but when you can eat them all, let's eat a lot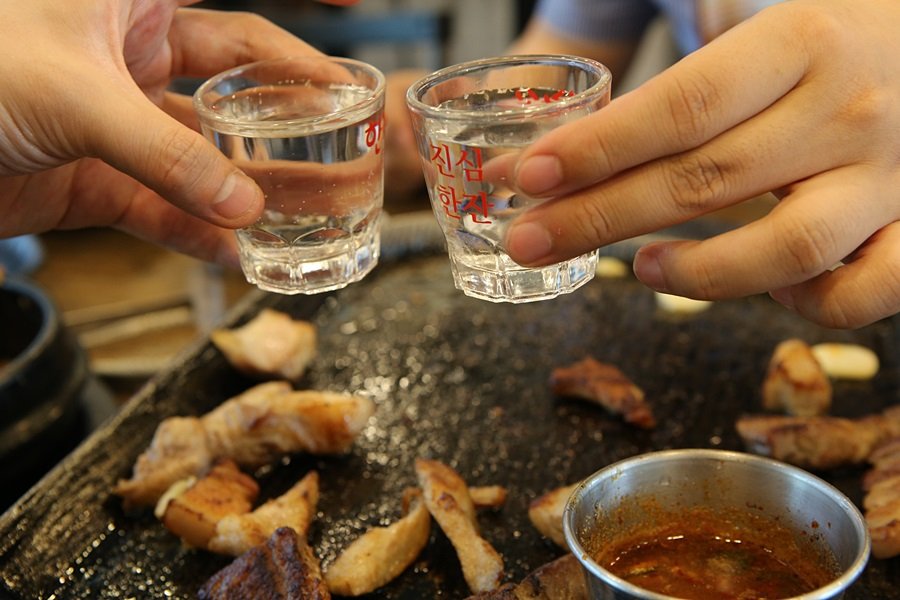 Soju can't be missed in pork?
This place is Hallasan !!
One cup of shochu per meat, I felt like I had the whole world at that moment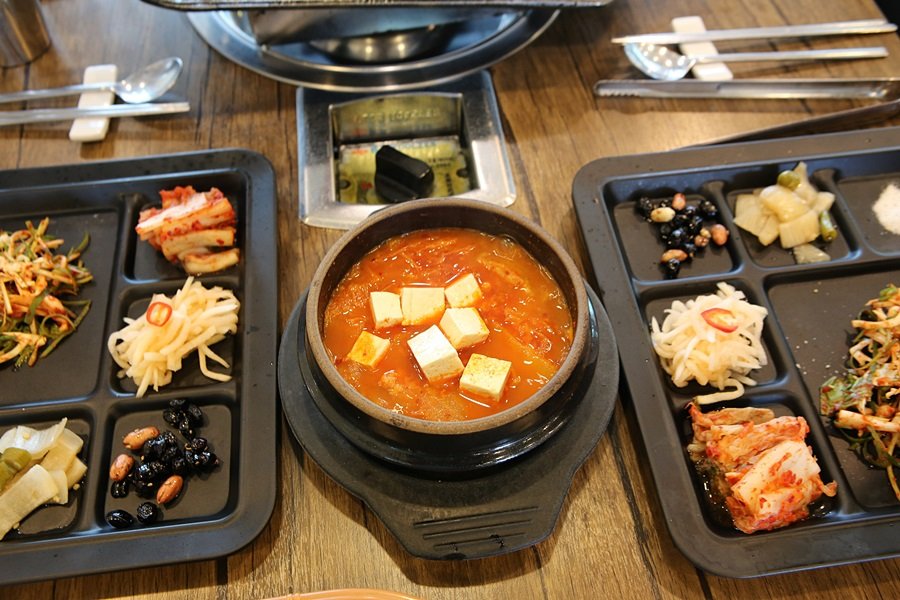 When you order kimchi stew, it comes with a bowl of rice
There's meat in the stew and the soup is really thick so there's no rice thief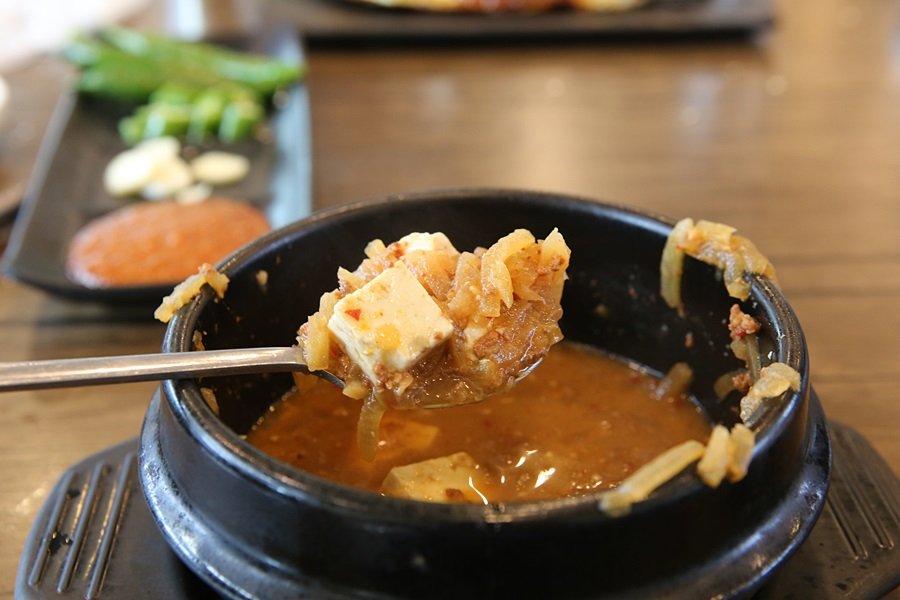 Tofu, radish and other ingredients are also very rich so I ate more delicious
The kimchi stew keeps going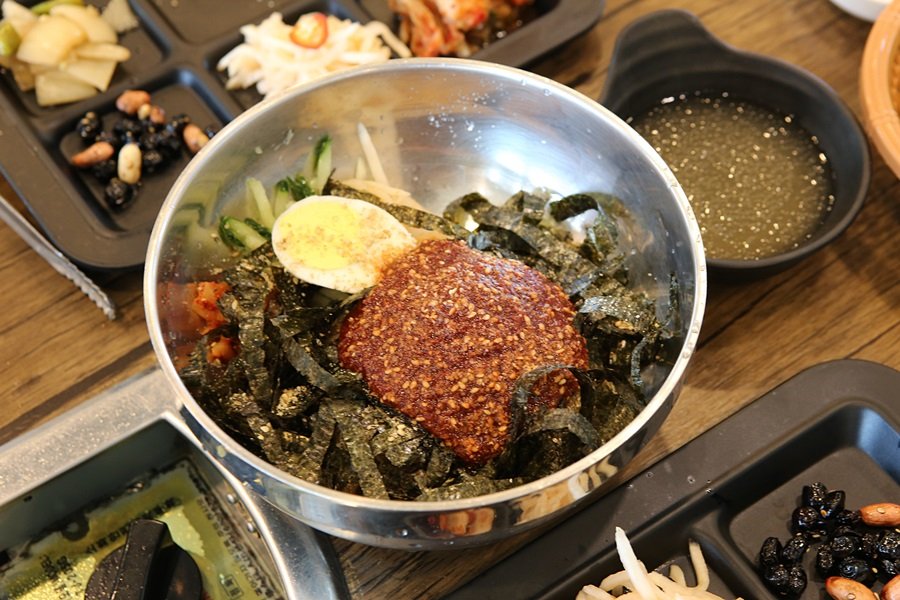 I'm hungry but I think it's going to be too sad if you don't eat cold noodles
I ordered a cold noodle from my deacon.
Bibimbnaengmyeon is better because it comes with cool broth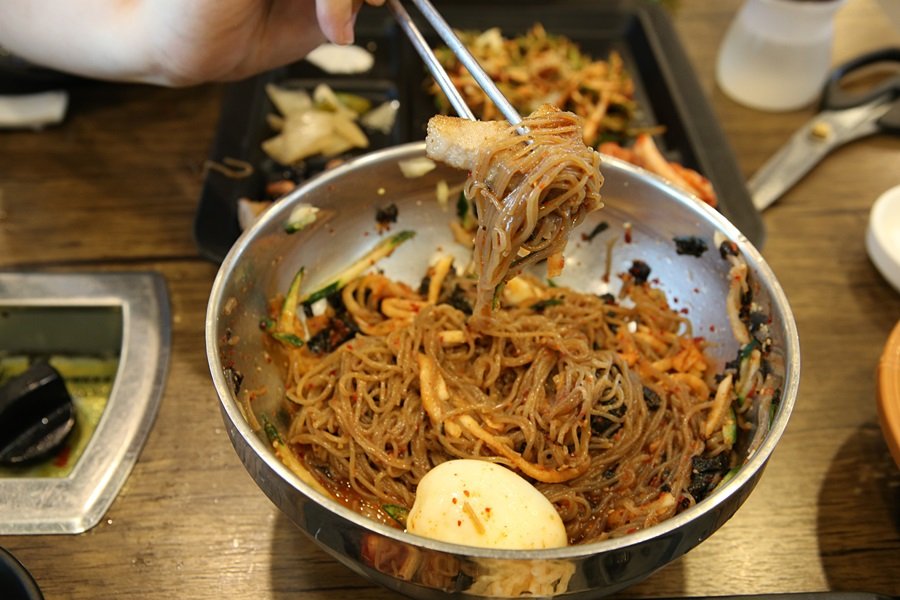 Roll a piece of meat into the chewy and spicy bibimbnaengmyeon!
If you go to eat meat, the reason for making cold noodles is because of this taste that only people who have eaten know it?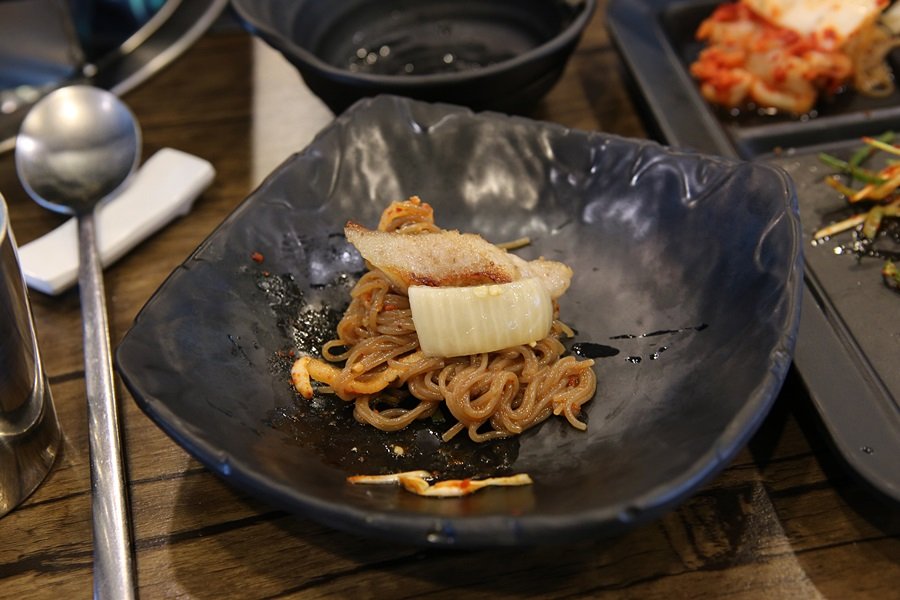 I didn't think much about cold noodles, but if the deacon didn't, it would have been a big day
I woke up and I was eating more delicious
Thanks to my deacon, I've eaten some special black pork special parts.
If you go to Seogwipo, I hope you eat delicious meat in Seogwipo Black Don and take a lot of pretty life shots :)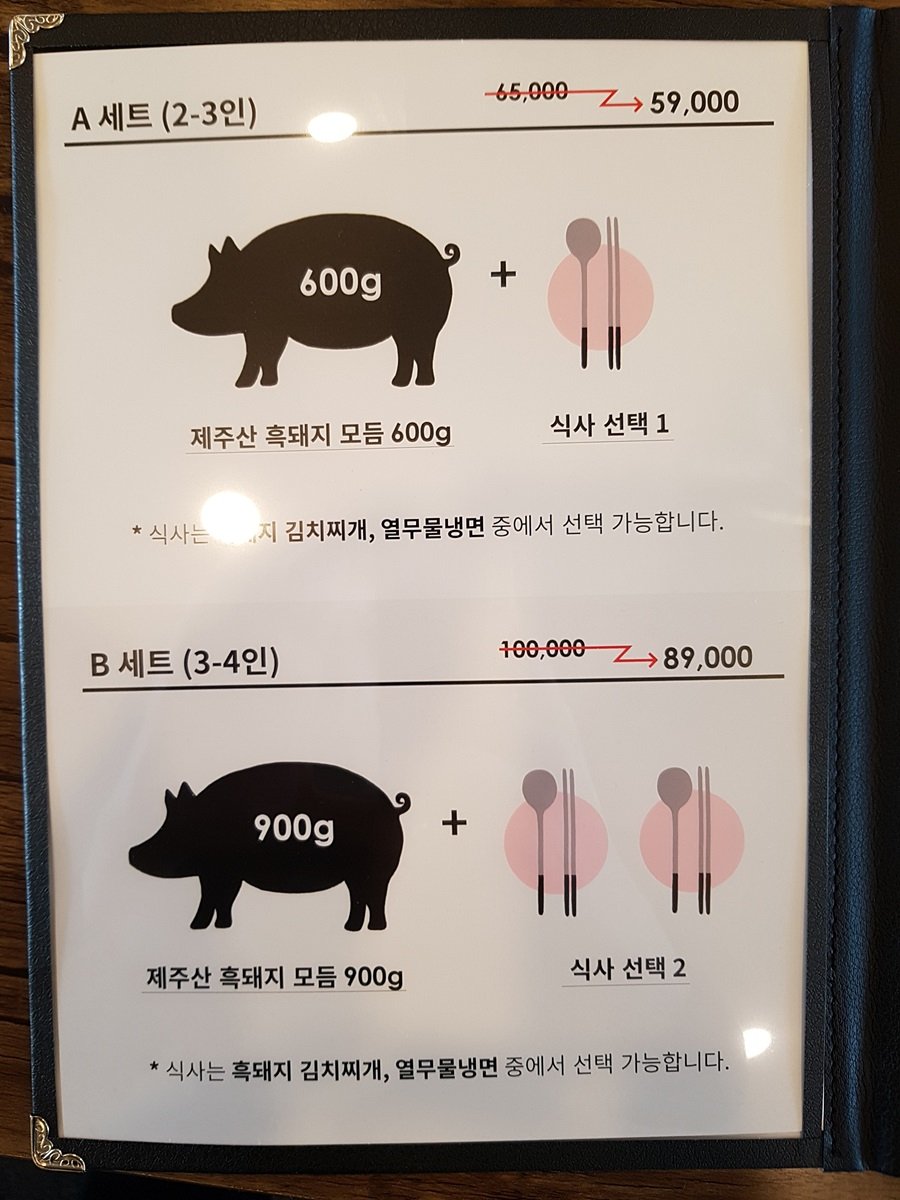 ---
View this post on TravelFeed for the best experience.