"This doesn't happen in Guildford"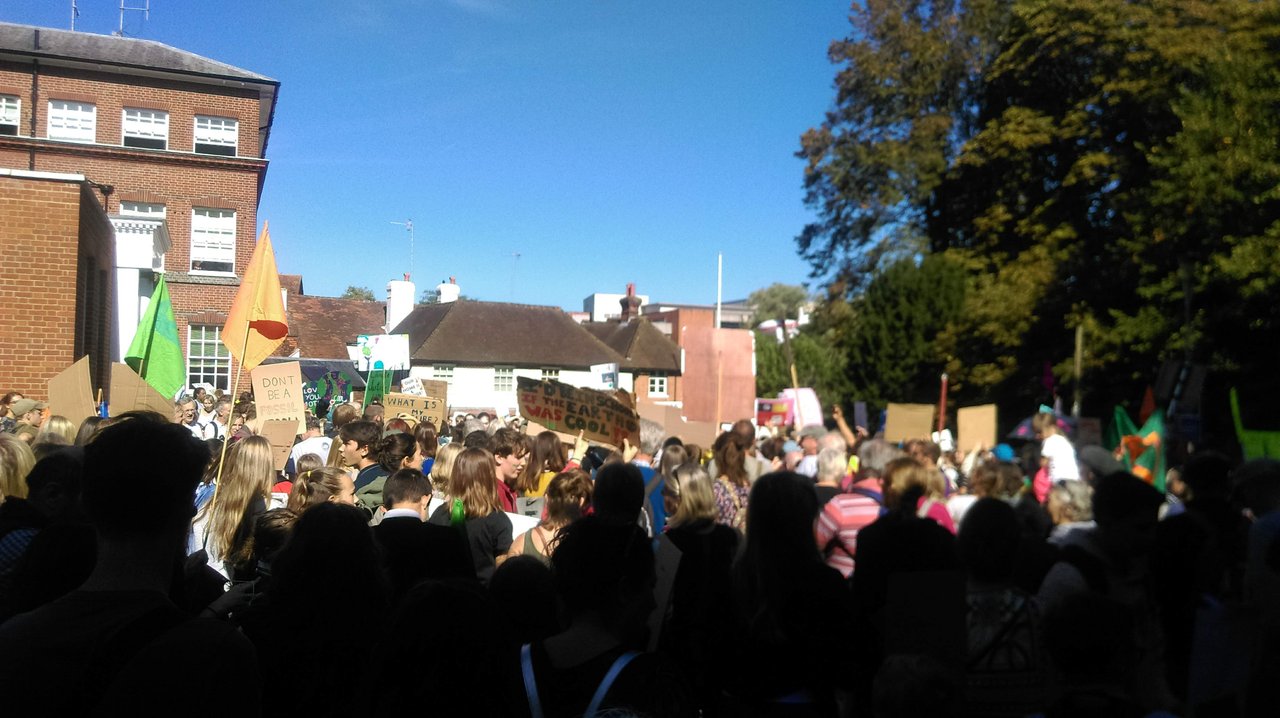 Yesterday's Global Climate Strike included several hundred school children from the Guildford area. I was walking into town to see what they were getting up to, thinking they'd be at the top of the High Street and found that they were already marching to the Council offices. I joined in, in solidarity, put my old man's body in the street with them - I'd say around 1,000 people including supporters (and I see the local blog agrees with that estimate).
Council officers looking out of their windows looked perplexed. I don't think they've seen this level of protest and democratic action on their doorstep for a while. Their Friday lunchtime routine was disrupted by children shouting, chanting and playing their drums. I heard more than one adult say "this sort of thing just doesn't happen in Guildford". This is traditional conservative heartland. It hasn't happened here so much before but I'm sure it will happen again. There's a strengthening you get when you take part in something like this, the solidarity and camaraderie build, you see the same faces, you get talking to people outside your existing friendship groups and you realise you're all in the same boat together. It's great. And I'm glad our young people are discovering it for themselves.