Naguilian Road Mural - Baguio City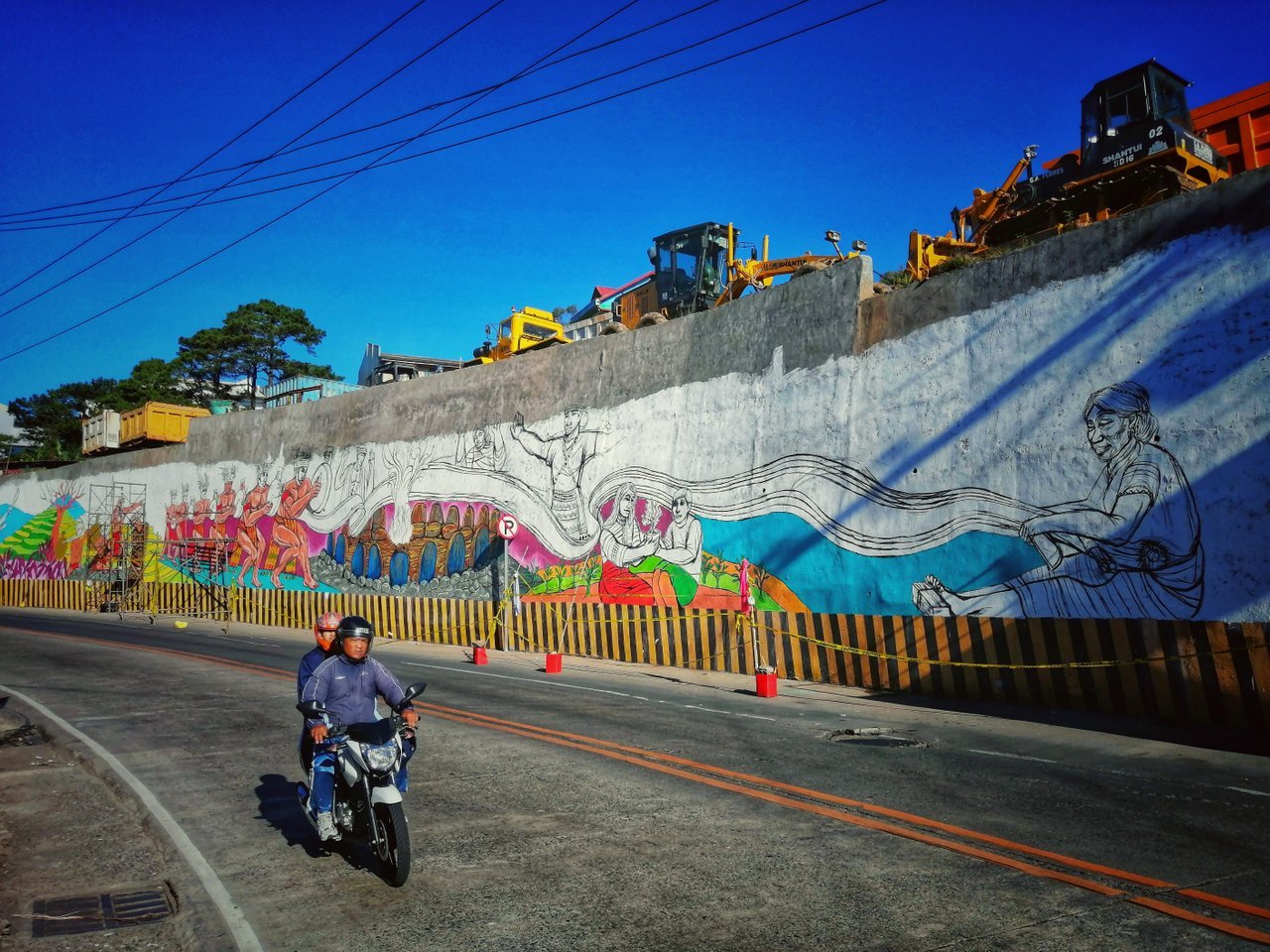 Someone posted photos of a sketch of this mural in social media and I wanted also to see it for myself.
Naguilian Road is built on a mountain slope of the ranges of the Cordilleras. Thus, making it prone to landslides and erosions. To counter that, retaining walls were built along the mountain side. This gray lifeless concrete walls were such a boring site.
Local artists thus came up with the idea to paint these walls with murals showing life of the Cordilleras.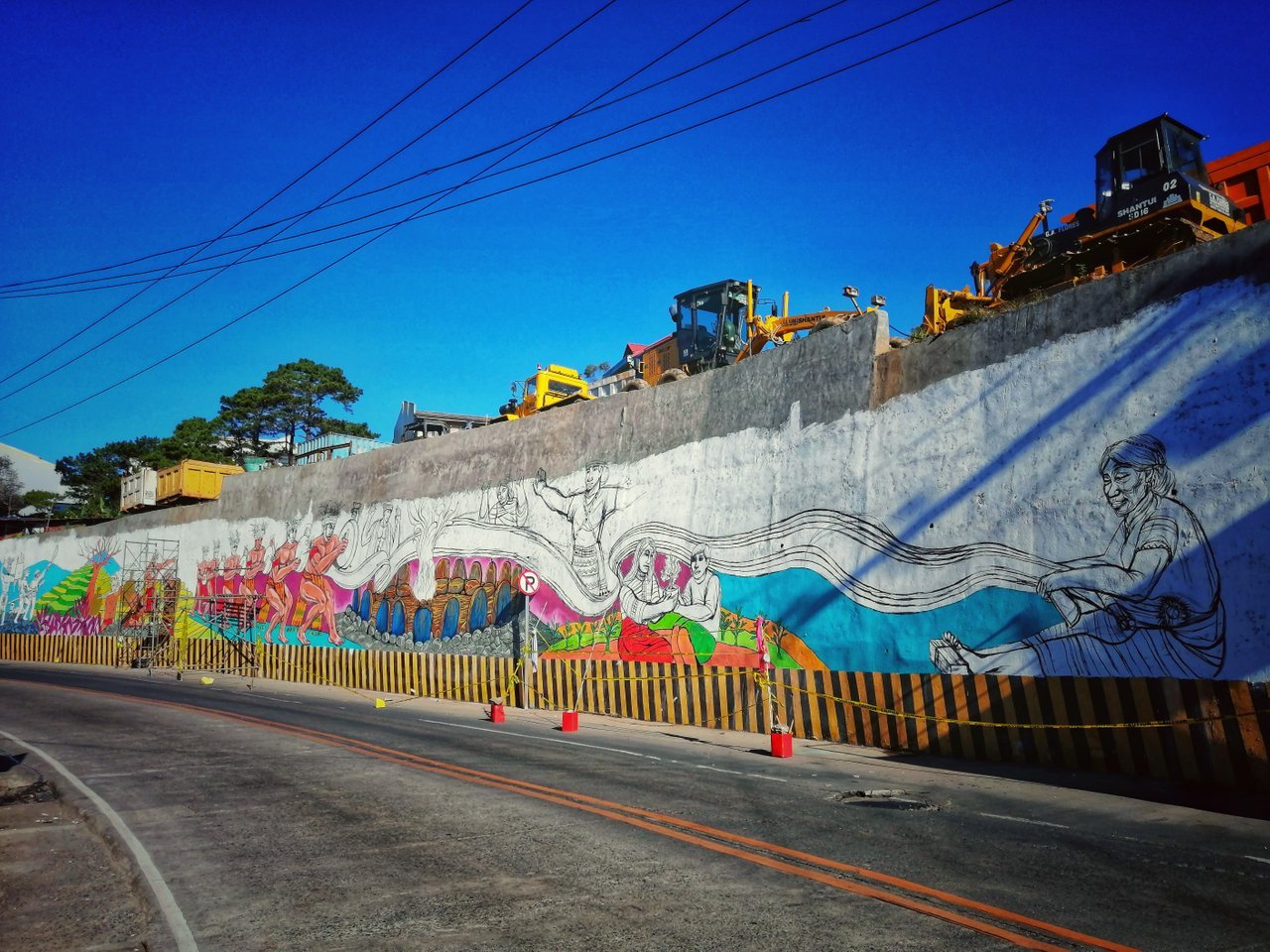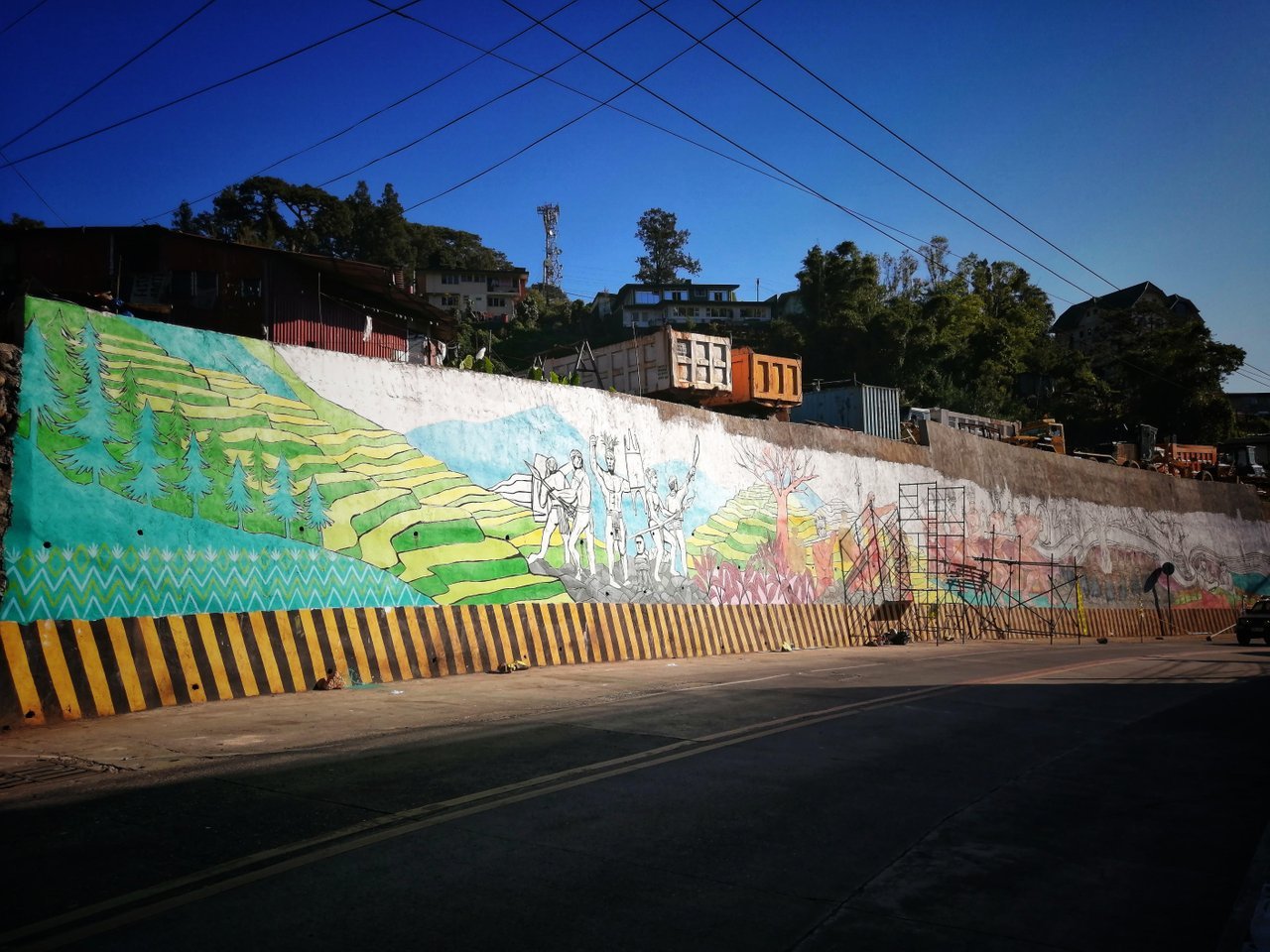 This mural currentlty being done is just a small part of the whole stretch of Naguilian Road. This is still within Baguio City.
We went there early taking advantage of the time that there are few vehicles so we can take photos clearly.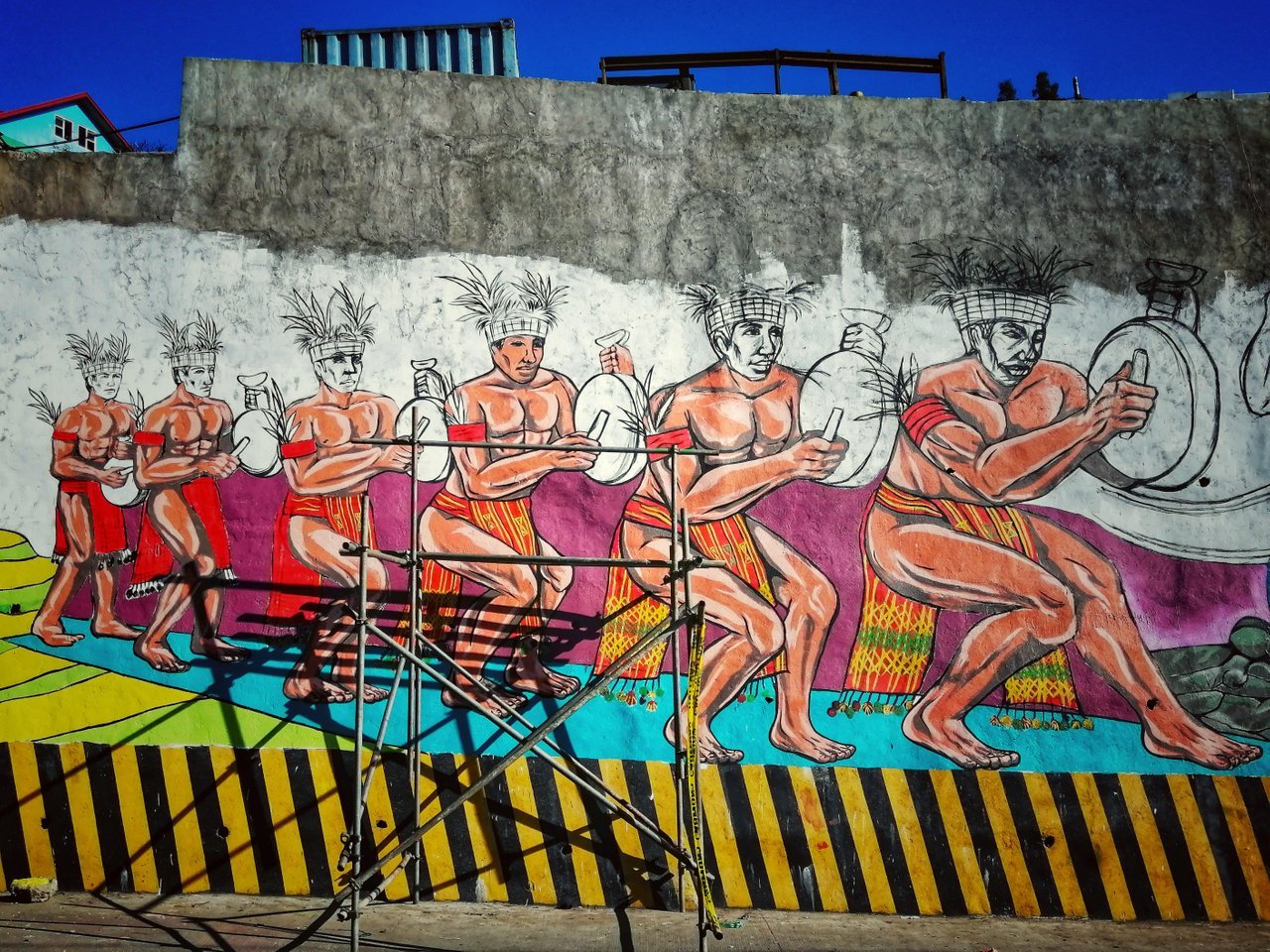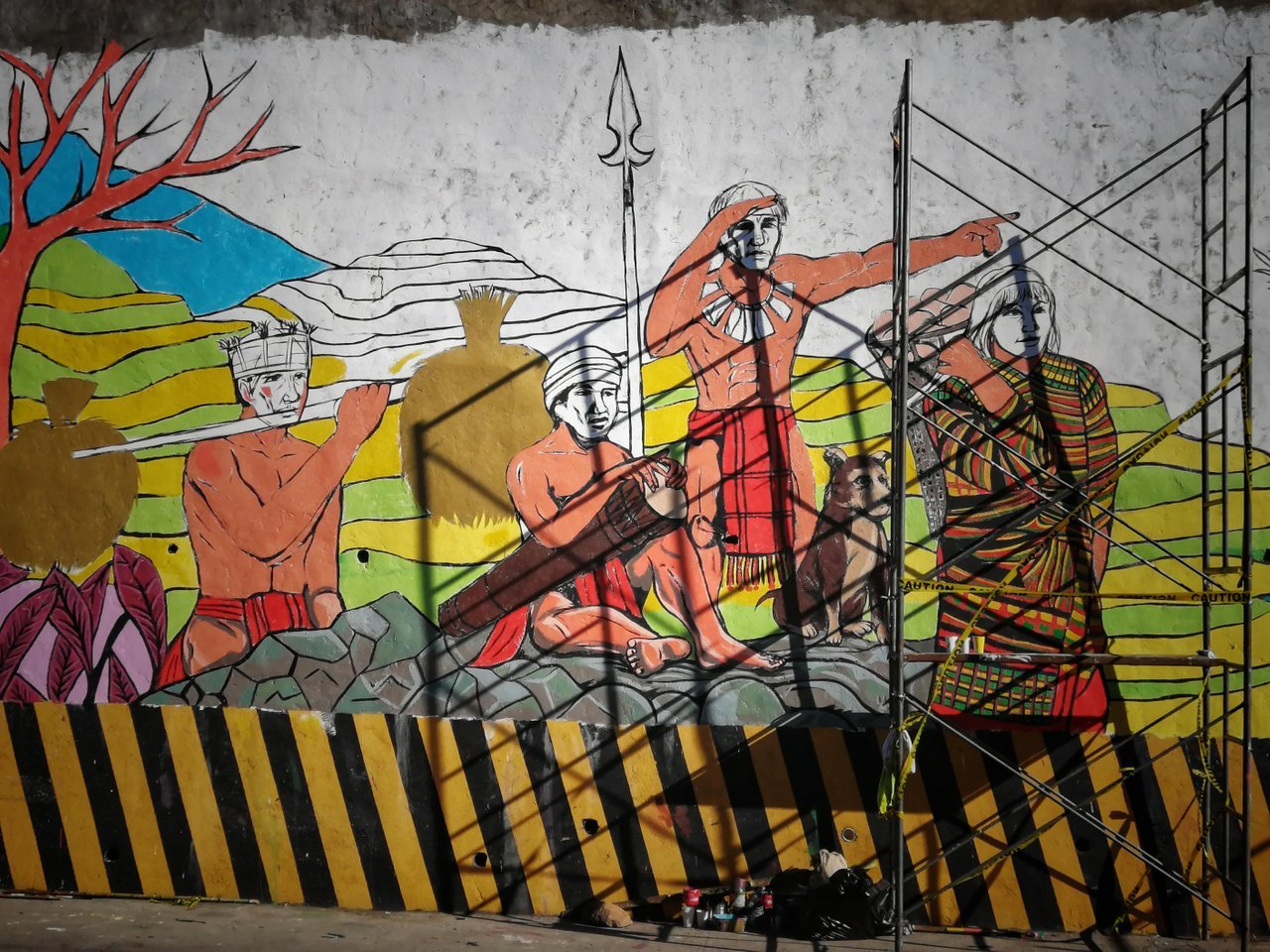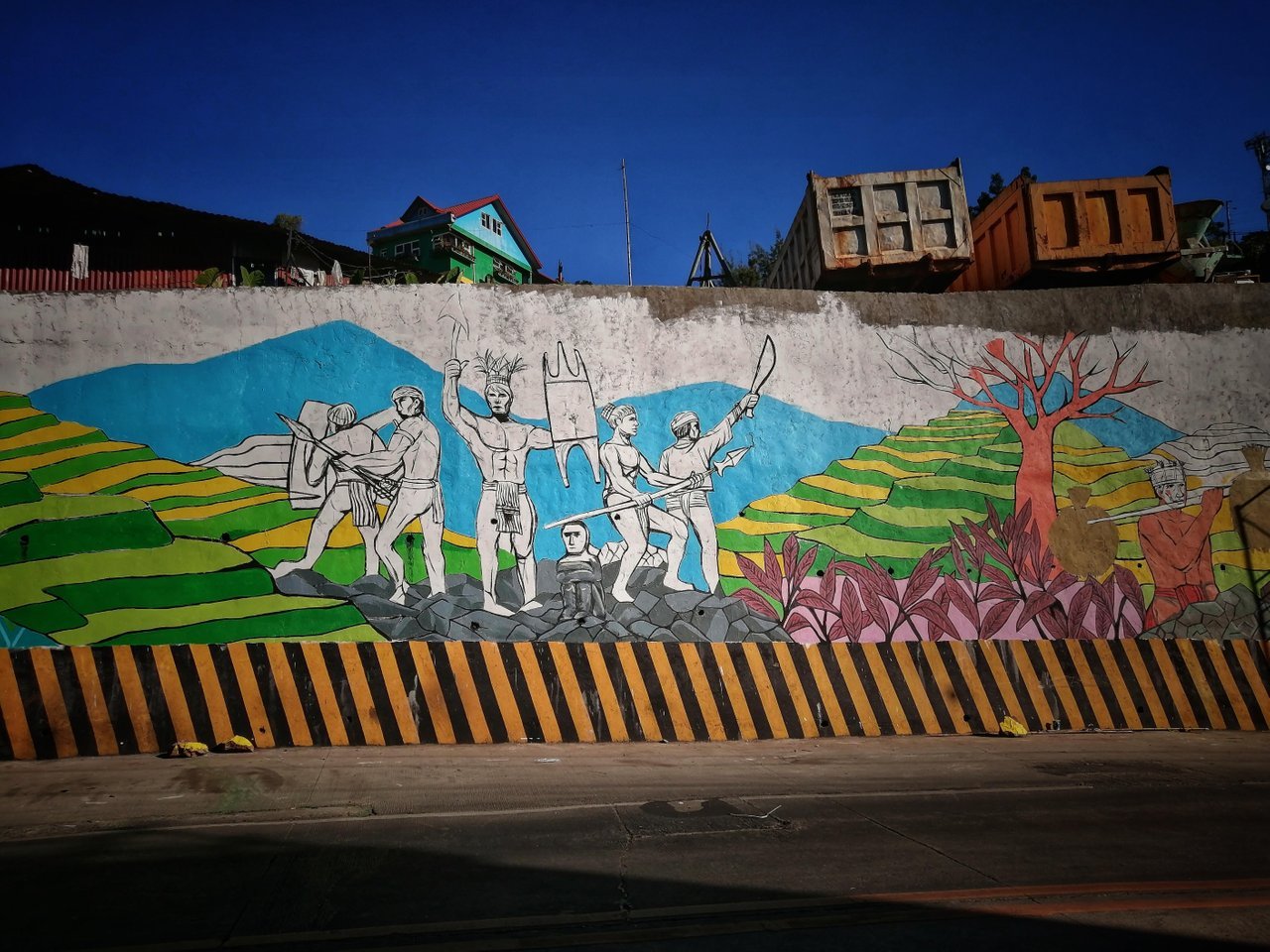 I will surely go back and see finished painting.