Journal of Experimental Botany | On the drawing board | A&C | U-Log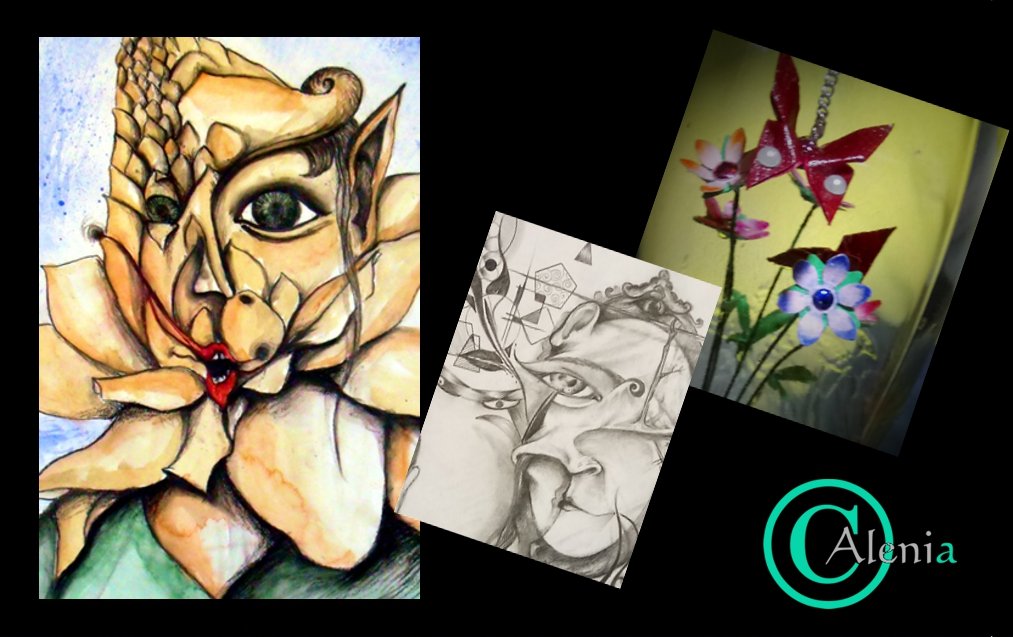 ---
Journal of Experimental Botany

First stop, today for the Journal of Experimental Botany we have a very strange creature, Etlingera Elatior.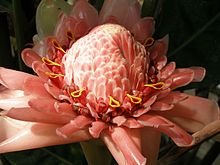 ref IMG

The charming decorative flower, according to Wikipedia, goes by many delightful names, here few : ginger flower, red ginger lily, torch lily, boca de dragón, rose de porcelaine.
Etlingera elatior is also widely used in Southeast Asia, it's a fundamental part of their cuisine.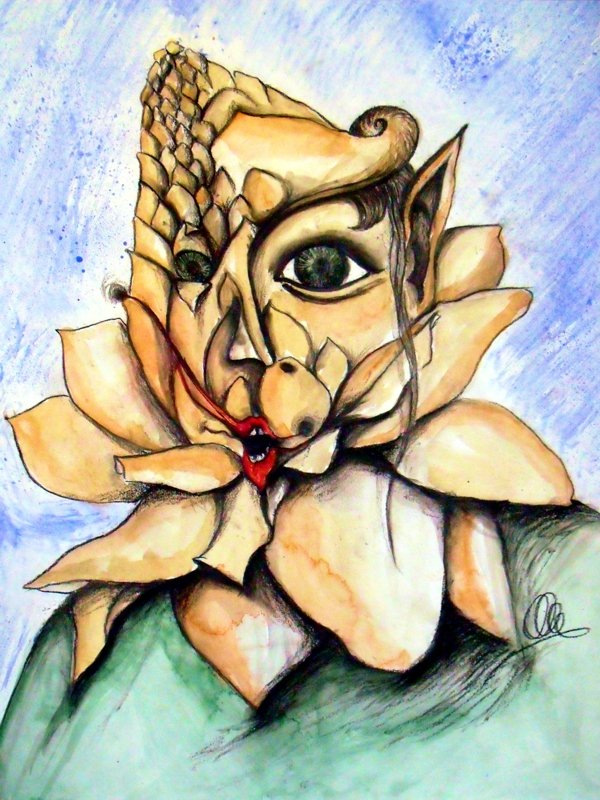 Etlingera Elatior
Journal of Experimental Botany
Mix Media on A3 Paper, 2015

---
On the drawing board
The second stop is Luna X (Luna Decima) - Introspection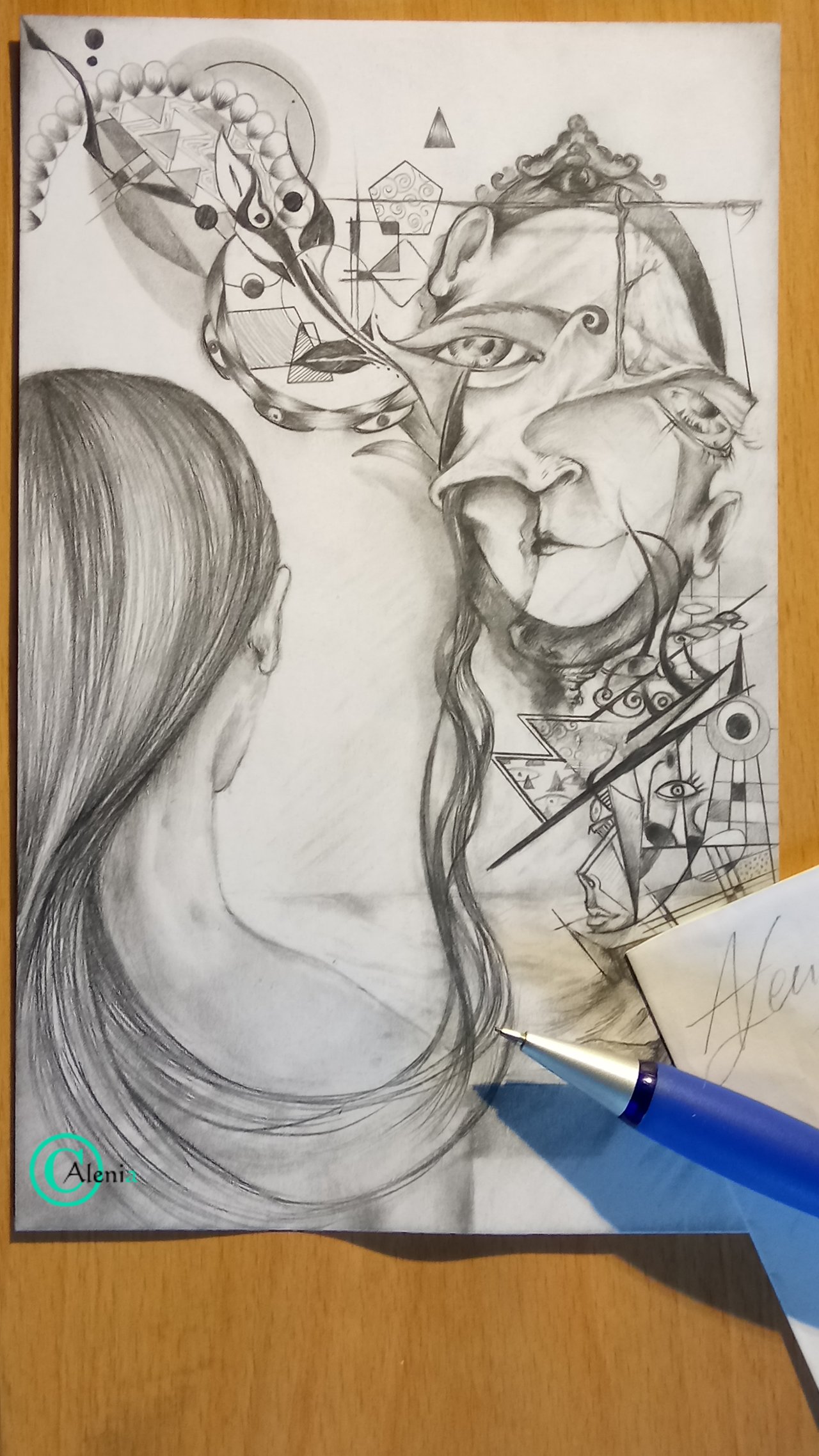 Behemoth has a mirror that will make you see the world within.
We have a series called Introspection, but this cross road calls for review and probably a new direction. I had no intention of publishing Luna X because I wanted to explore the idea further.
---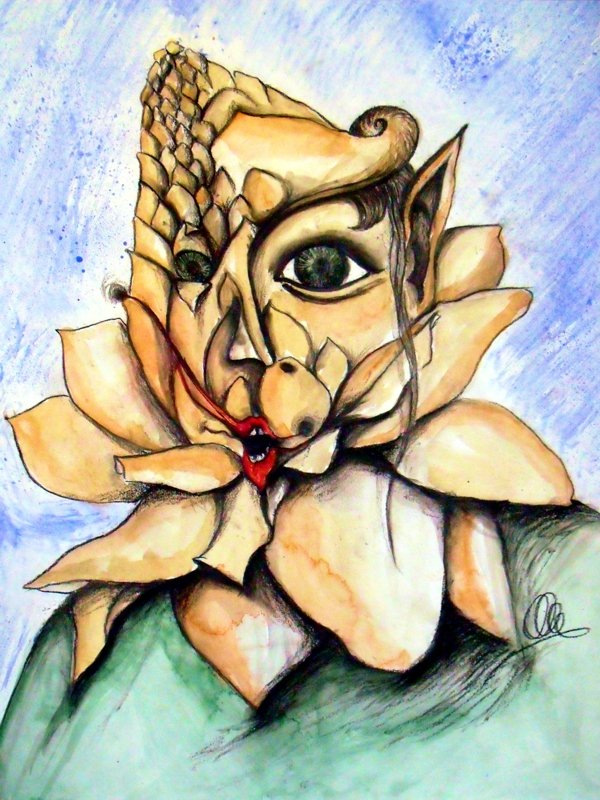 ---
Then i noticed the resemblance in the composition of the two artwork, many years of distance, pure coincidence one was finished the day the other is called upon by alphabetical order.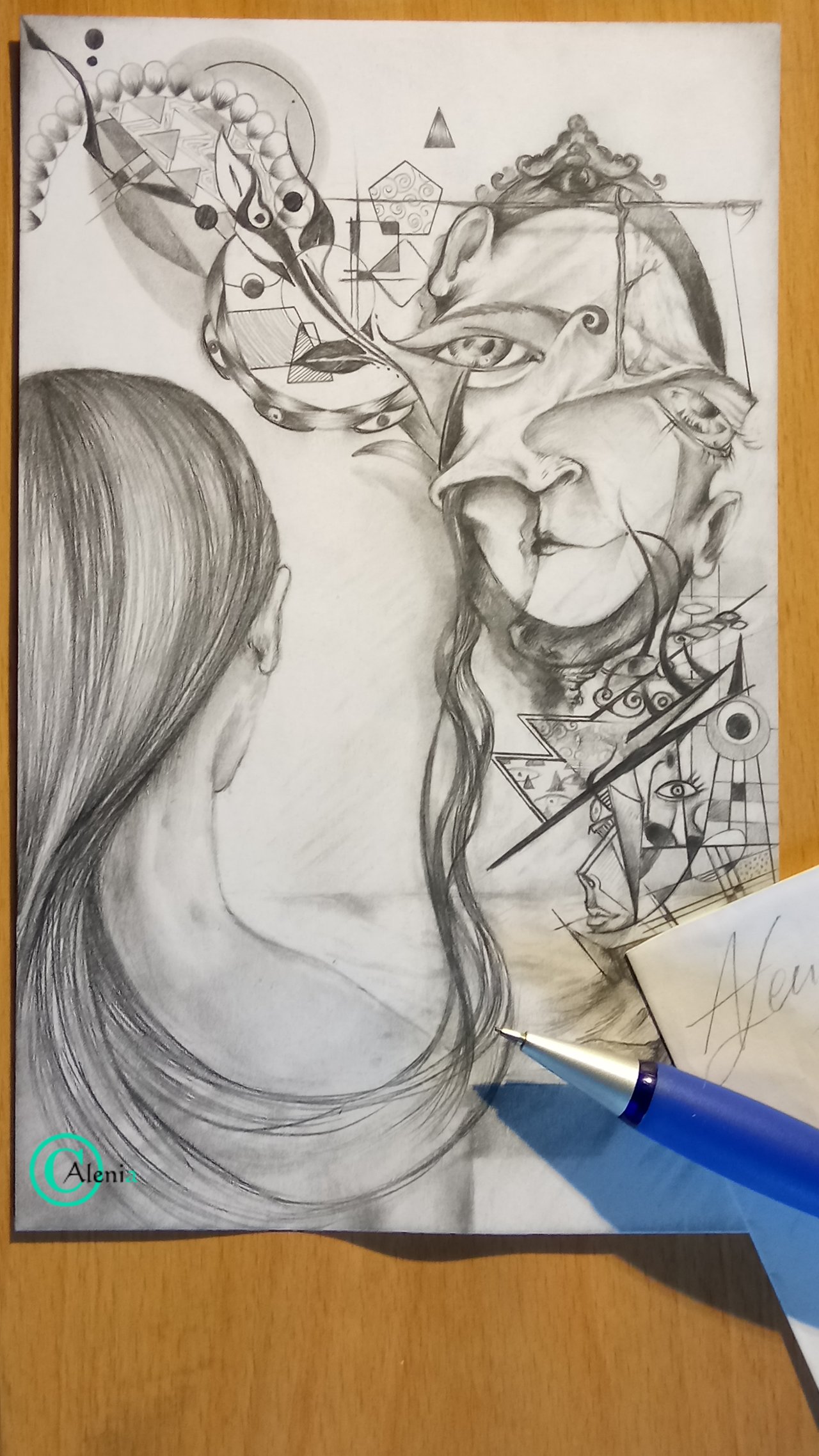 ---
A & C | Art & Craft
Spring in a bottle
I rate this project as difficult/experienced craftier.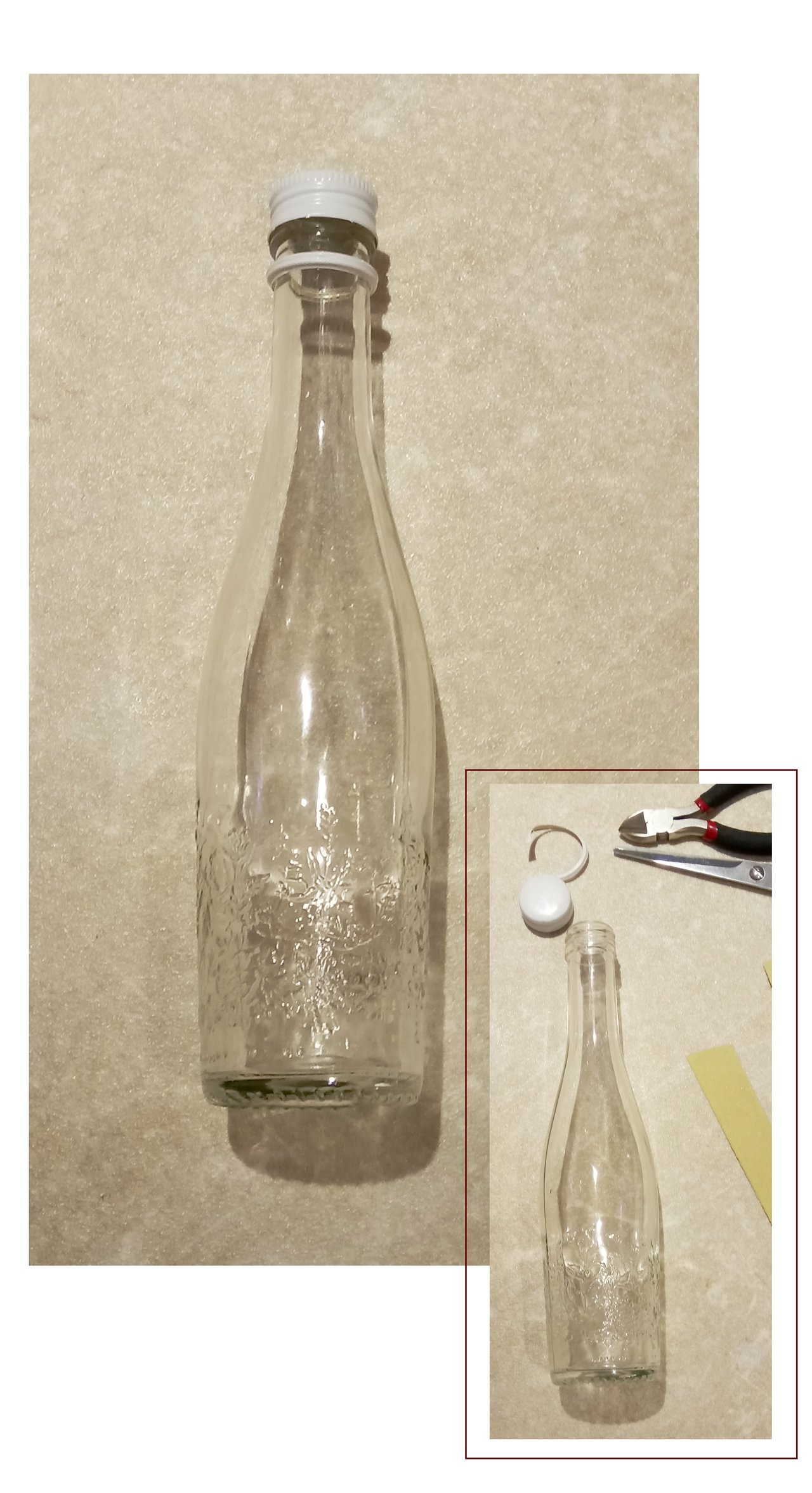 the bottle
---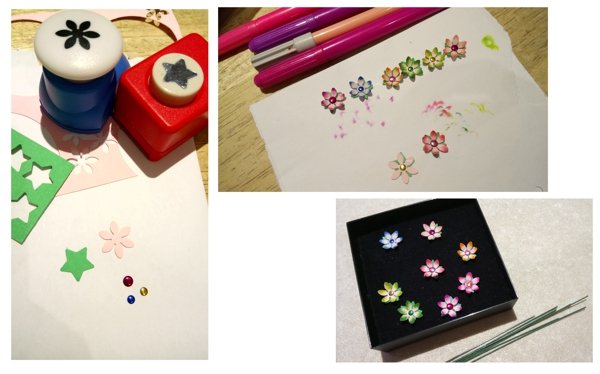 ---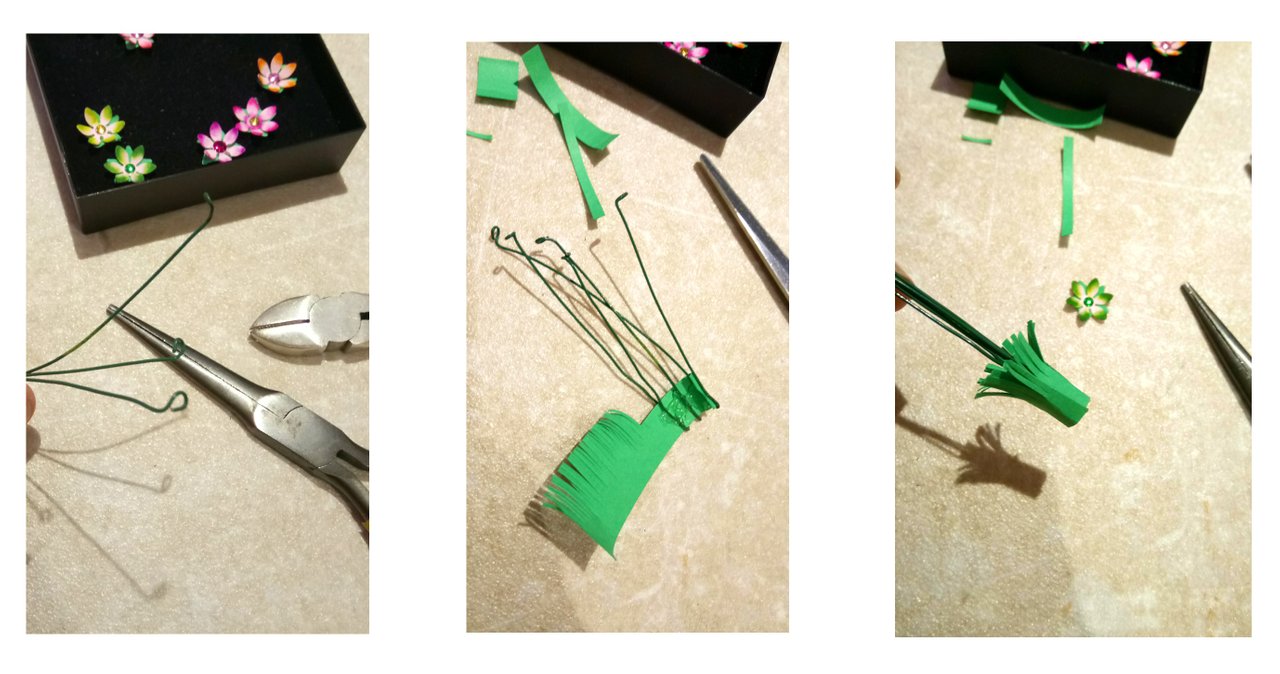 making paper flowers. use hot glue to ensemble the flowers, this will turn out useful when it comes to dis-ensemble the composition to place it in the bottle.
---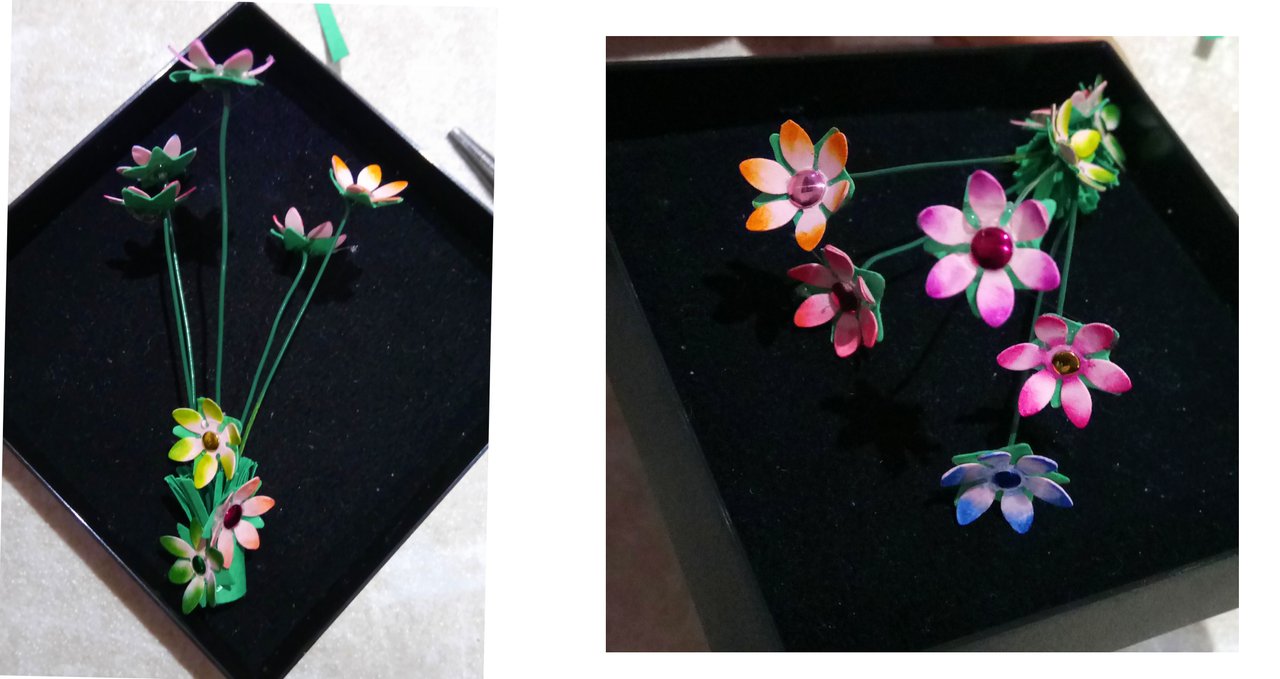 ---
origami butterflies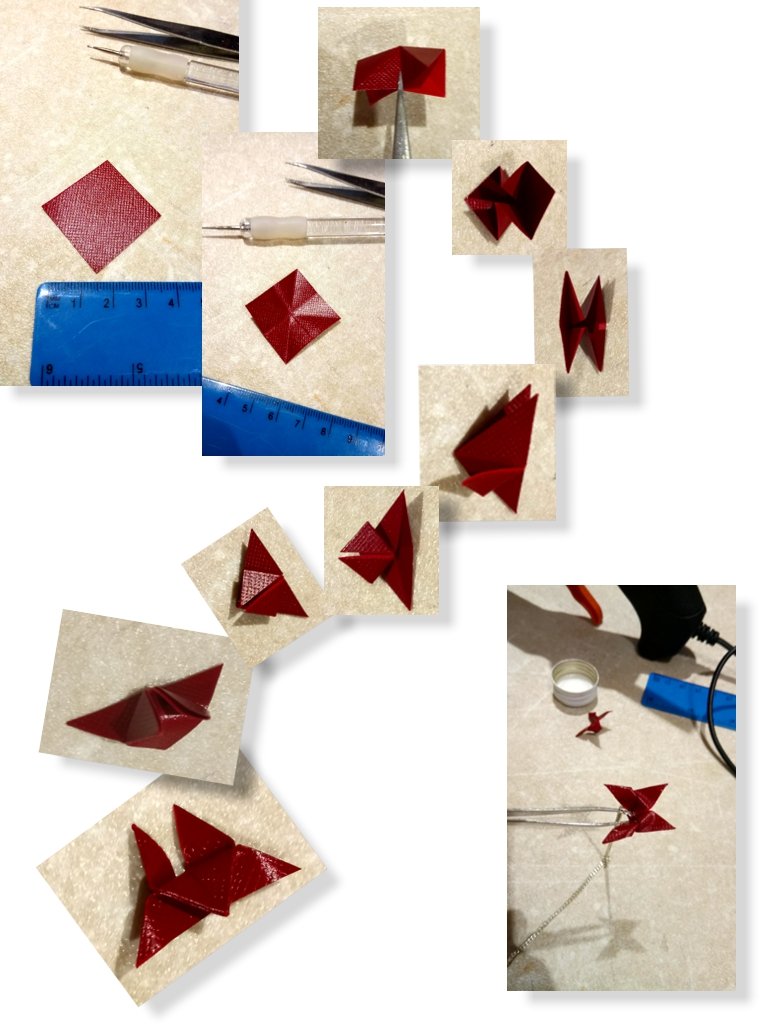 ---
dis-ensemble the flower crowns from the composition by heating the components and gently pull it apart.
CAREFULLY - preheat the bottle by keeping it a bowl of hot water or any other way you fancy, handle with care while dropping some hot glue in it then, slowly guide to the base the "stump/base of the composition", once positioned, re-ensemble the flowers.
keep your touch light, the heat in the bottle will melt the glue dots from the first assemblage and it constantly moves. once happy, let it set at room temperature.
---
capture the butterfly.
---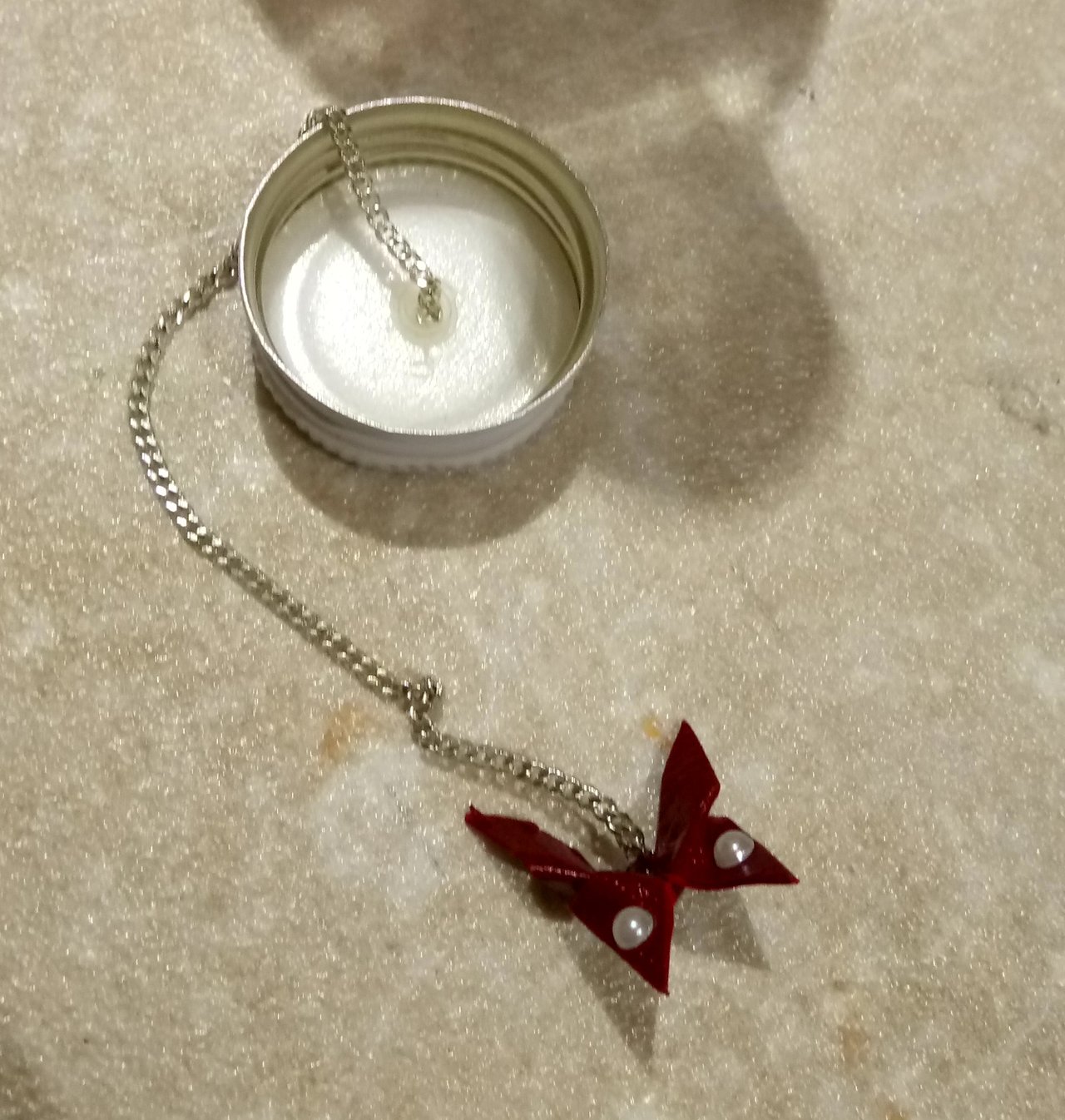 ---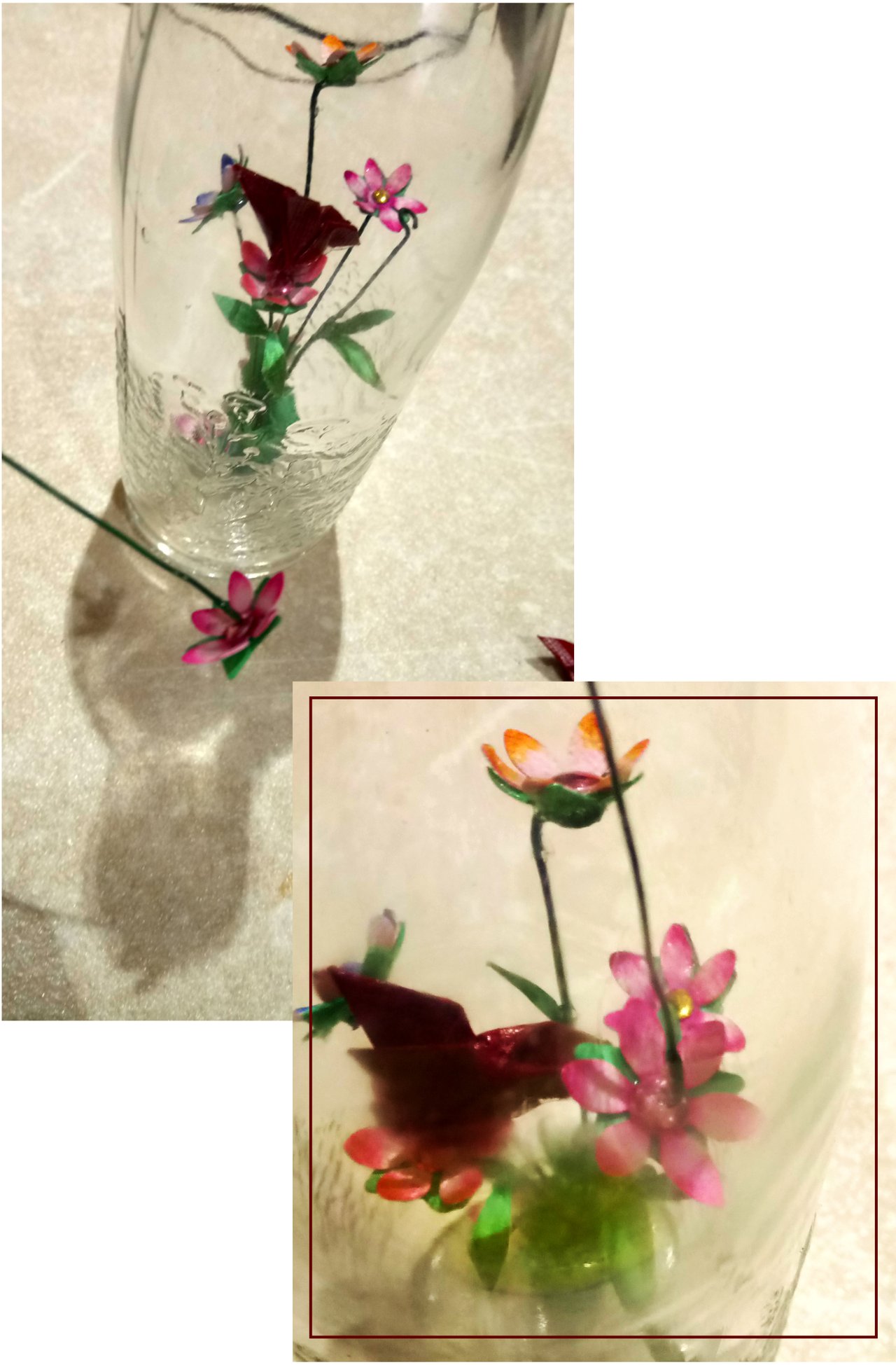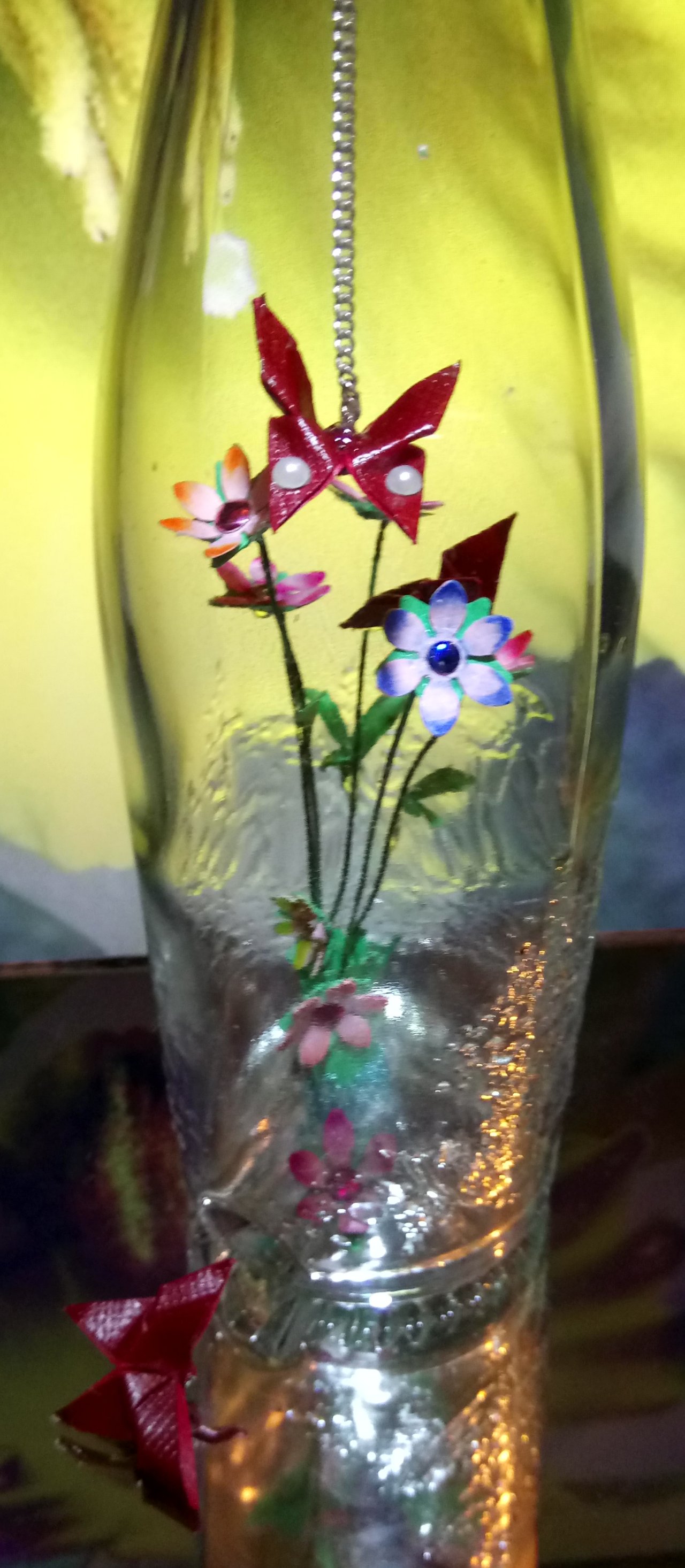 ---
I was once commissioned a paper flower composition to celebrate a first year of wedding anniversary - paper or cotton year - this would have being perfect (however I would use a cork, it would look better).
---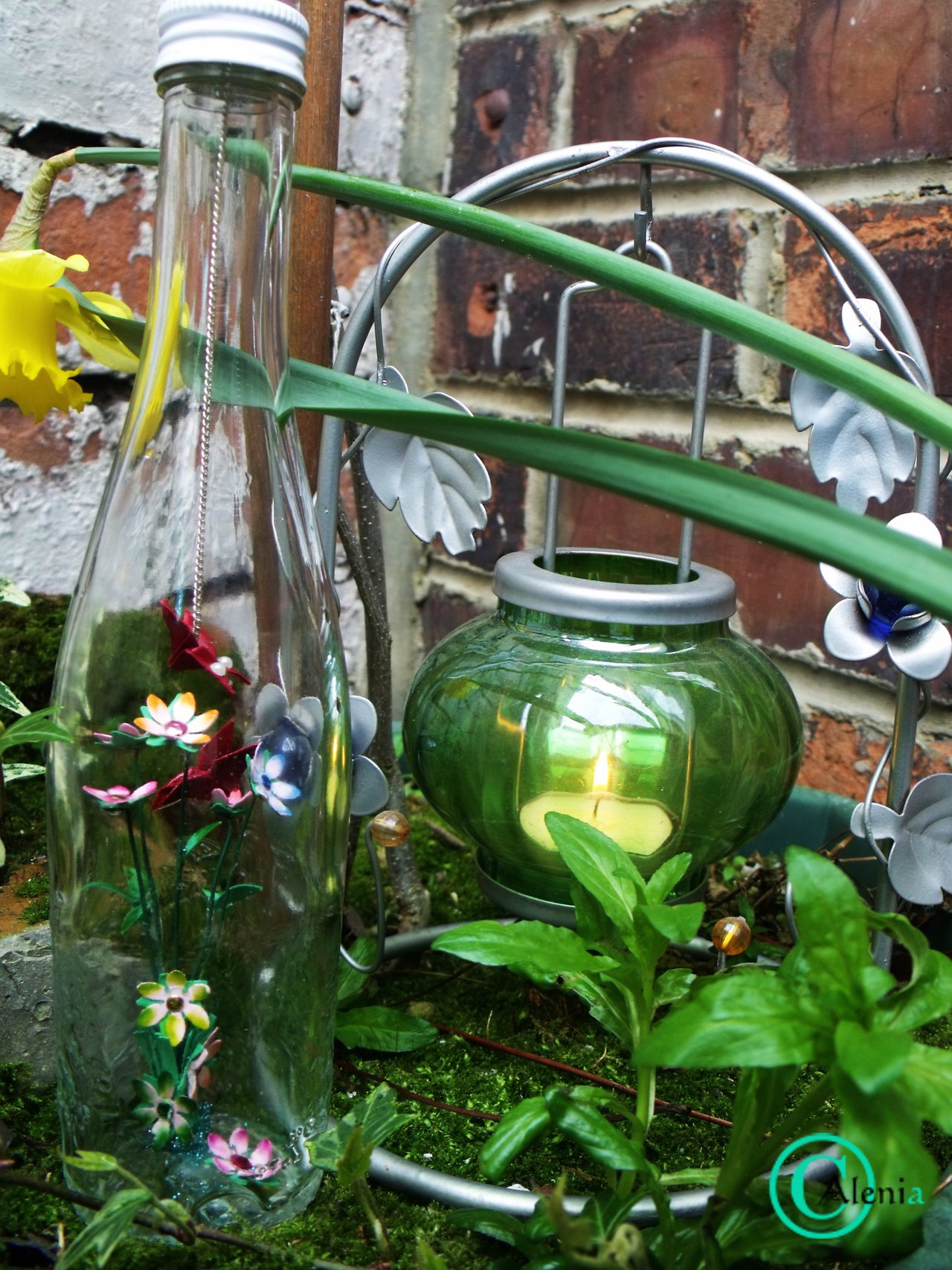 U-Log
Let's see... I-Log. I think about retrieving again.

I've blindly walked towards the first time, when I'd already promised myself never to put myself in that situation again.

Reader, I am taking you back to more than couple of years, back to the days of University. Back then, although I had a fair knowledge of the language, I did not know of veiled mockery when I heard it, so I was always open to helping others.

Looking back, I understand it now - I feel I have seldomely being the type to do something just to fit, none the less...

The year passed and the day came, with the finale art exhibitions in full swing and rooms filled with people I escorted my only guest towards the group of people I had talked, shared and helped not only during the year, but for that very exhibition too.

My presence was not acknowledged - I was totally ignored, as if I was not there at all.
Red-faced, I retrieved then as I retrieved back little more than a year ago, when my worth was publicly undermined, it repeated itself. Maybe it hurts more when one cares.

I had no one with me so I had no one to impress, yet, I was surrounded by strangers who thought I was a total freak for approaching a person I thought my friend - stupid me, what was I expecting?

There was no discretion in their mockery on either side, there and there guys, I wish I had the cloak of invisibility and for the days that followed, the naiveté I had in my days of youth.

Recent situations, made me think of matters I could regret leaving undone (unsolved?).
One being forgiveness.

I have granted it, I think I made that contact that said, it's all good, it's all well and I am glad the person in question is doing well and loved by many, it's all good.

My work is giving me the love I need, I find It gives me forgetfulness. I cannot pay this price again. Especially since no apologies has being extended in over a year, it means that this forgiveness, like the friendship I had with this person, of course it's only mine.

Stay true to your inner-vision by giving yourself the advice you would give to your best friend. Detachment and objectivity.
---
---
All content is subject to copyright - © Alenia