D.tube : se connecter - Logon __ Clef privée / Private Key
Bonjour, bonsoir,
___ ENGLISH BELOW ___
Nous avons rencontré un petit soucis d'inatention ou de compréhension pour créer notre chaîne D.tube.
Voici notre expérience :
Pour nous connecter ; IMPOSSIBLE !
Clef privée incorrecte.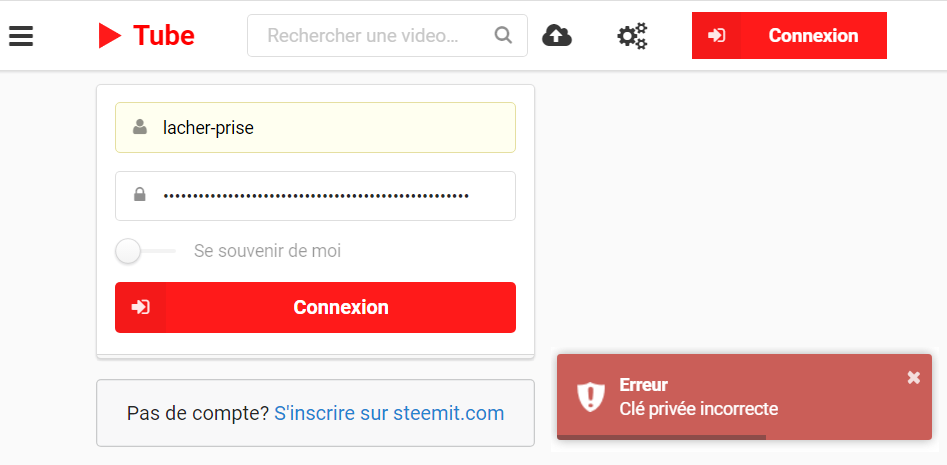 Il suffit de se rendre sur son compte Steem.
Dans Portefeuille.
Puis dans permission.
Puis de choisir de révéler la clef de publication.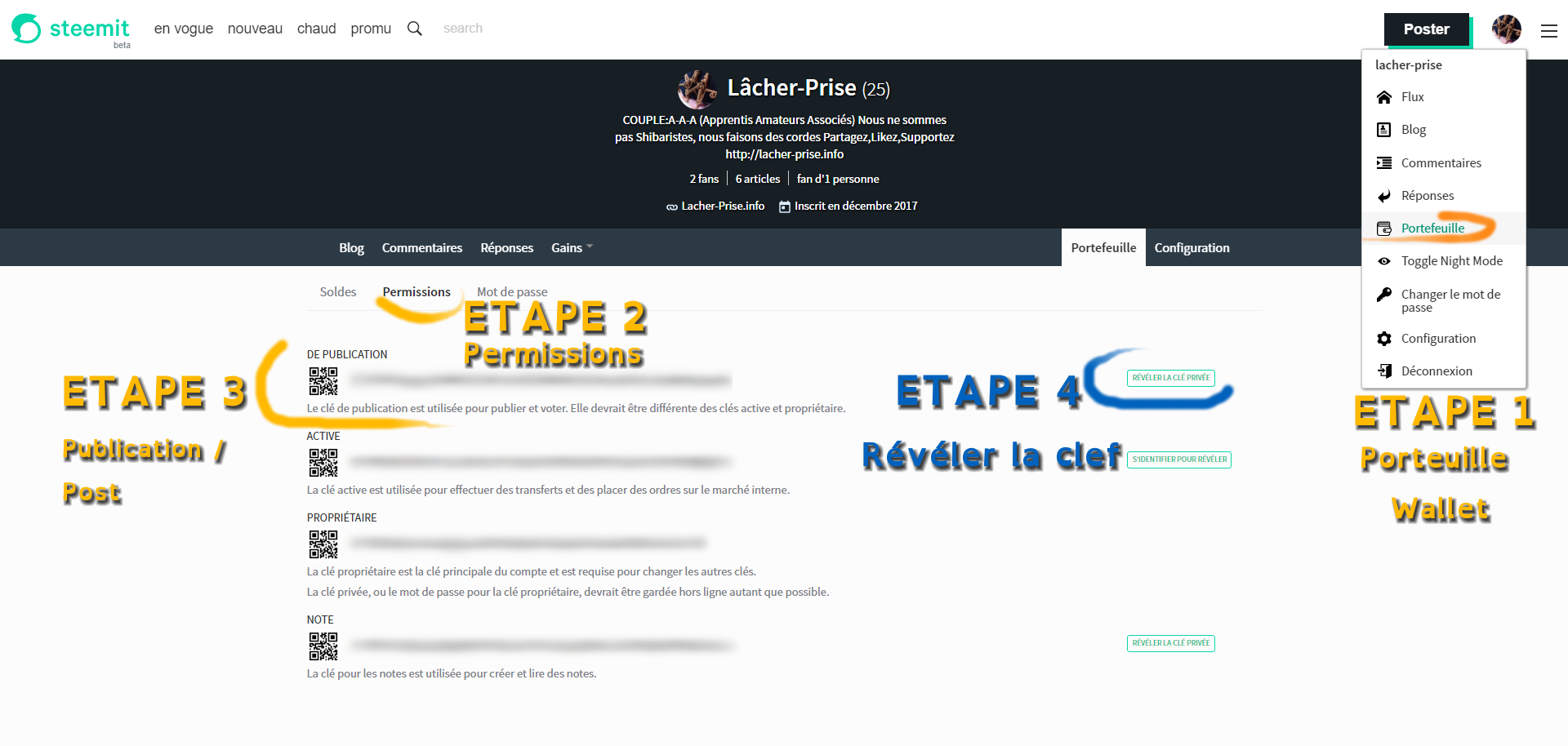 COPIEZ / COLLEZ et connectez vous.
Bienvenue sur D.Tube
S'abonner permet d'être positif 💗 https://goo.gl/i6ftSh 📺
Le LIKE/PARTAGE 👍 c'est bon pour la santé. 🌈
💗💗 Paix et amour, ☮ ✌
CORDE-ialement,
L&V 💑
#Lacher-Prise #Jiyunawa & #Tanjunnawa = #Satorinawa -- #Aibunawa #Semanawa #Shibari #Kinbaku #Bondage-Japonais #Japanese-Bondage #ASMR
---
We encountered a little worry of inattention or understanding to create our D.tube channel.
Here is our experience:
To connect IMPOSSIBLE!
Incorrect private key.
[PICT 1]
Just go to your Steem account.
In Wallet.
Look in permission.
Then choose to reveal the publication key.
COPY / PASTE and connect.
[PICT 2]
Welcome on D.Tube
Subscribe can be positive 💗 https://goo.gl/i6ftSh 📺
LIKE / SHARING - it's good for your health. 🌈
💗💗 Peace and love, ☮ ✌
ROPE-ly,
L & V 💑