💂🔫[EN] 🎉 HAPPY🙏 NEW YEAR 🎎 oshōgatsu ⛩ 2018 🎆 We #FAQ You 💖 Ropes + 1500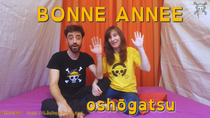 ---
Hello,
and thank you for following us,


1500 subscribers on Youtube, FAQ and 2 years of the Chaîne
NB: We explain at the end "where" you are
On Busy / Steem It and D.Tube what's this …
How to help us ?
1 Links
2 Culture e-goyomi
3 Valérie post
4 Ropes Kit
5 Vidéos & subtitles
6 SteemIt / Busy Block chain
7 Youtube Money
8 Censorship & Youtube
9 Remerciements
1) LINKS
Here we put you the links we talked about.
As usual it is about popularizing to make popular and accessible,
There are "shortcuts" to "inaccuracies" the features are magnified.
We take the opportunity to put a link to "good addresses"; if you know how to share them with us, we will add them with pleasure.
Also we renew our invitation to go in Jam's to discover talk with people to meet them.
And then if you like we invite you to attend introductory and advanced courses.
<< LINK ADDRESS >>
2) CULTURE
E-Goyomi Calendar and Oshogastu
We will talk again about Shibari, Boola-Boola; the flat knot of the Bowknot Node; bowline…
3) VALERIE POST
She explains "Why she makes ropes" what she likes ...
It's easier for her to write it than to talk about it in front of a camera.
4) ROPES KITS
TIP 1:avoid "sexshop" or other strings "50 Nuances de Gray"
Or kit "darling", silk cotton ropes.
Avoid "braided" ropes: they are elastic.
Prefer stranded / braided ropes.
We did not talk about the "diameter": 6mm 8mm or 10mm.
Simple "COPY" take conventional 6mm 'traditional',like everyone else.
Here is a small personal selection there is no sponso
We know them by reputation and we have none of these cords; we buy them in a drum of 100 m
But if you are starting out, we do not advise you; it's expensive it's long ...
https://www.etsy.com/fr/listing/233622455/corde-japonaise-en-jute
https://shibari-artist.com/vente-cordes-shibari-en-chanvre-naturel/
http://www.jaderope.eu/fr/?___store=fr
https://www.kinbakulovers.com/boutique/cordes/corde-jute-japonaise-ogawa-8-metres/
http://www.fashionshibari.com/index.php
5) VIDEOS & SUBTITLES
We put you links for the videos.
THE SITE IS UNDER CONSTRUCTION but you can click on it:
You can download and freely use all our videos without asking permission.
As for "photos" you can "take" without asking permission.
For "music" NONE / author / will not come to bother you!
This is the publishing house that will come and say "give us money" it's nothing else.
You fully respect the author and his rights by using his music,
By cons publishing houses they go to be seen!
It's the authors who make publishing houses live not the other way around!
On the "video" site you have all our "originals" in HD for download!
The site is under construction !
The videos are in "MULTI" there are several audio tracks
SRT files are "included" and you can download them separately and make your own.
6) STEEMit / BUSY BLOCKCHAIN
You are here on "SteemIt" it is a Block Chain and a decentralized "vlog".
Steem is also D.Tube Busy Steepshot DSound but
Our goal is not to be exhaustive but understandable and to popularize.
Basically it's a super block chain that "does like"
FaceBook: Busy
Twitter: Steem + Zappl
Instagram: Steepshot
And of course D.Tube for Youtube / Dailymotion / Vimeo
It's decentralized it means that it does not belong to a "company" PRIVATE
It really means that it belongs to everyone so a little to you if you participate and a little to us as we are!
As it is decentralized there is not a Marc Z or a Larry P or an "edgy" community that will be able to delete a content or delete a channel.
In short CENSURE
Nothing can be deleted on the BlockChain and it is no longer possible to delete the blockchain.
If you want to know more we invite you on Roxanne's videos to start.
If you want to go further we put some documentation [CLICK HERE TO KNOW MORE]]
The video that motivated us:

7) YOUTUBE MONEY
This is videos that explain this more seriously:
8) CENSORSHIP & YOUTUBE
Article from the journalism observatory
GOOGLE ANNOUNCES STRENGTHENING OF CENSORSHIP ON YOUTUBE


Channels / Videos deleted
Reboot Mister Jérémy: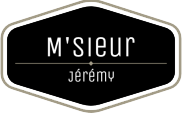 according to Youtube: "incitement to hate / discrimination" (sic)
https://www.youtube.com/channel/UC7uooW1Spxb5a80_8K7M_sg
Jyubei:
https://www.youtube.com/channel/UCGf4sjlhu-ywGPPZZoUpcTg
Amixem & Cyr!l

L'ermite Moderne

9) THANK YOU
Those who know:
We are often here:



FrancoSteem
[EN] Discover sign up on Steem D.Tube in mode: no - #tuto : with an example concrete 1/3
https://busy.org/@lacher-prise/um2xpv8d
💗 Subscribe to be positive🚀Contact: https://goo.gl/nisJCe 📧 Subscribe can be positive💗
🌺 LIKE / SHARE it's good for your health LIKE 🍫PARTAGER👍this is good for health🌈
💗💗 Peace and love, ☮ ✌
ROPE-ialement,
L & V 💑
Lacher-Prise
#Jiyunawa & #Tanjunnawa = #Satorinawa - #Aibunawa #Semanawa #Shibari #Kinbaku # Bondage-Japanese # Japanese-Bondage #ASMR #Bondage_Japanese #Japanese_Bondage #Lacher_Prise_
---
▶️ DTube
▶️ IPFS