Canaries in Chicago - Snapshots from #ICMI19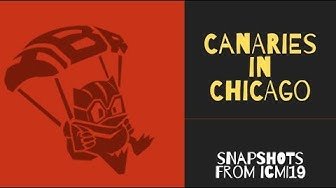 Too bad the prototypes of the super intelligent cybernetic sharks with lasers in their forehead where stuck at the Canadian / US border so we didn't get to test drive them.
---
"Facts about Family, Frameworks, Fathers, Fatherlessness, Femininity, Fear and inevitably... the F Word. Featuring interviews with Paul Elam; Janice Fiamengo; Tommy Sotomayor; Karen Straughan; Carl Benjamin; and Mark Meechan."
---
Video on BitShute
Source of shared Link
---

---
For each right there is an equal and opposite obligation.
Minds — GAB — Mewe — Twitter