Pinup paradise in Auckland, New Zealand!
Dammit! I was just about to start a sentence that went something like "…it's midnight, and I'm just sitting down for my evening Steemit post.". In actuality, it's 1:30a.m. The thing that sucks about that is how much I wanted to break in to a comic illustration book I've had for years. Framed Ink, as much of the illustration work I'm doing right now is inking. Sadly, that's going to have to wait. Crazy night. I launched my Cyber Monday print shop, as detailed in last night's post, "Photography print shop and 10,000 STEEM POWER!", and it's going bananas. I've sold over 40 signed photos of @ryanashley!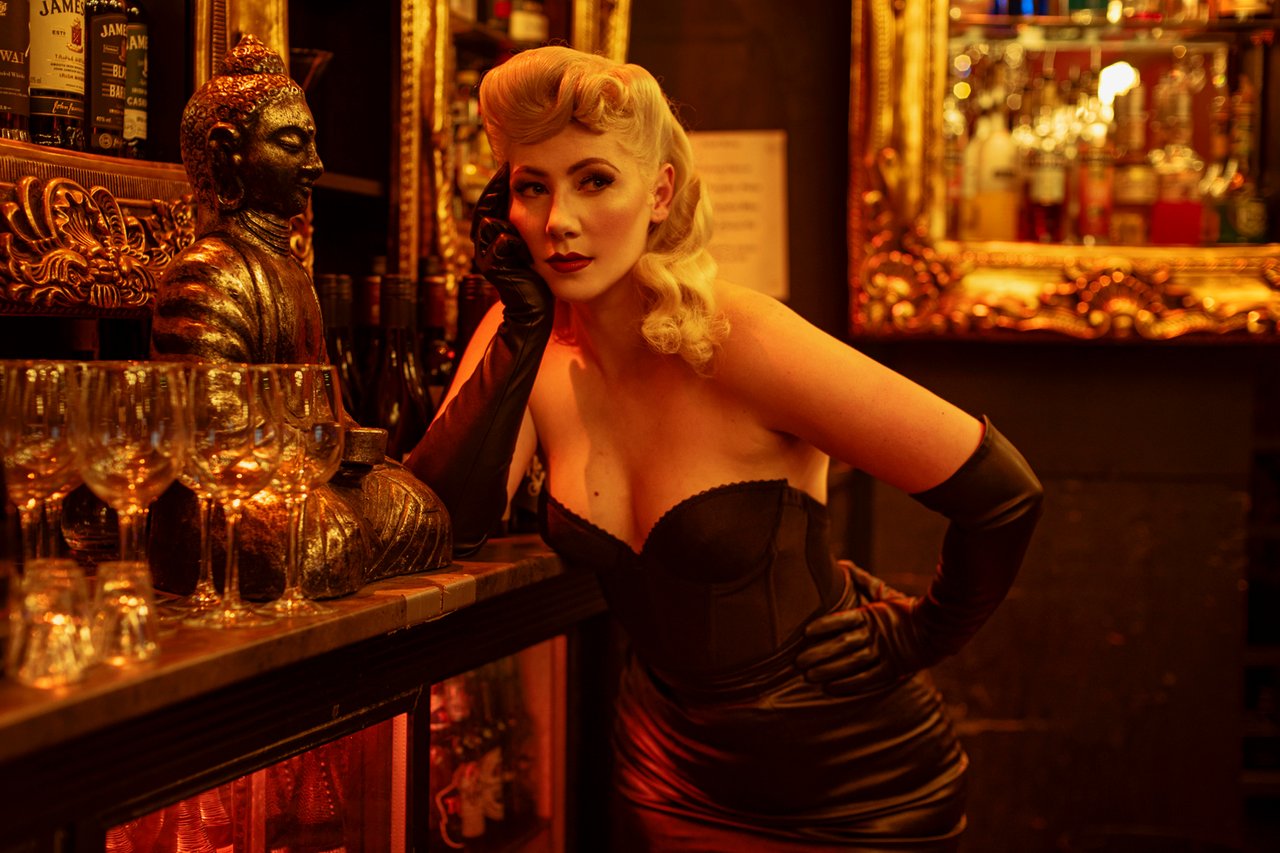 I wanted to go on with some ranting, but if I'm going to get in bed before 2:00a.m., I'm going to have to break this one off and get straight to the photography. It's been a piece since I posted any pinup work, so after a tumultuous week of holidays and freelance business, it's been nice to return to the hallowed corners of Photoshop for this evening's installment of dark pinup imagery. These images are of a New Zealand pinup named Ceara, shot in Auckland with help from my friend Ella, aka, Miss Victory Violet. We booked these sessions together. She did hair and make-up and I shot with the backdrop of Shanghai Lil's bar.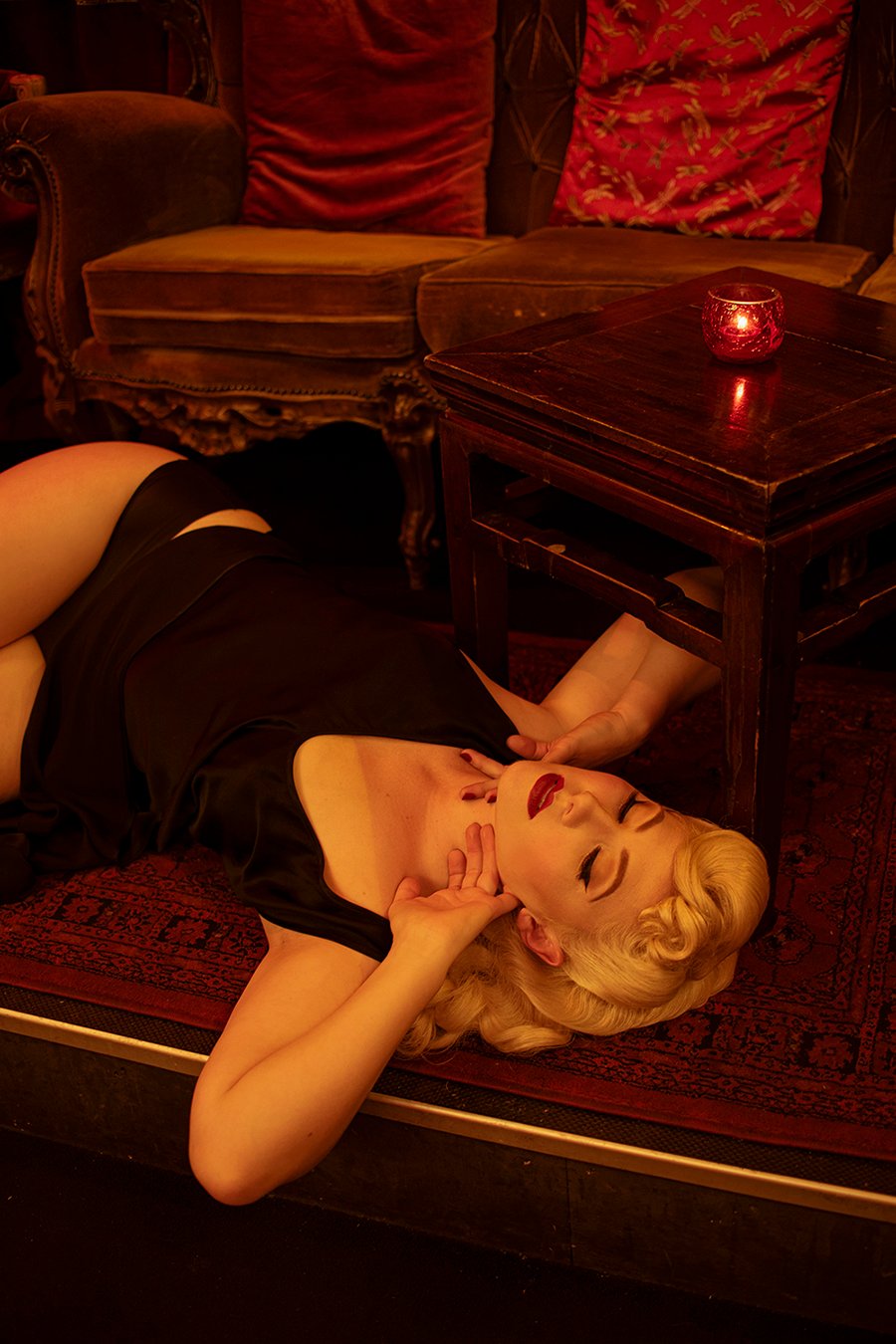 Coming back to this shoot after a few months, I'm falling in love with them all over again. Ceara's skin is absolutely perfect, and Ella did a world class job with hair and make-up. I'd exchanged a few emails with Ceara leading up to the shoot and she was nervous; maybe even a little insecure. Once we started shooting, she relaxed and I was confident we were getting photos at this calibre. As soon as I make this post, I'll be emailing them to her and I can't wait for her reaction to them. That entire day in Auckland was magic, but these are exceptional.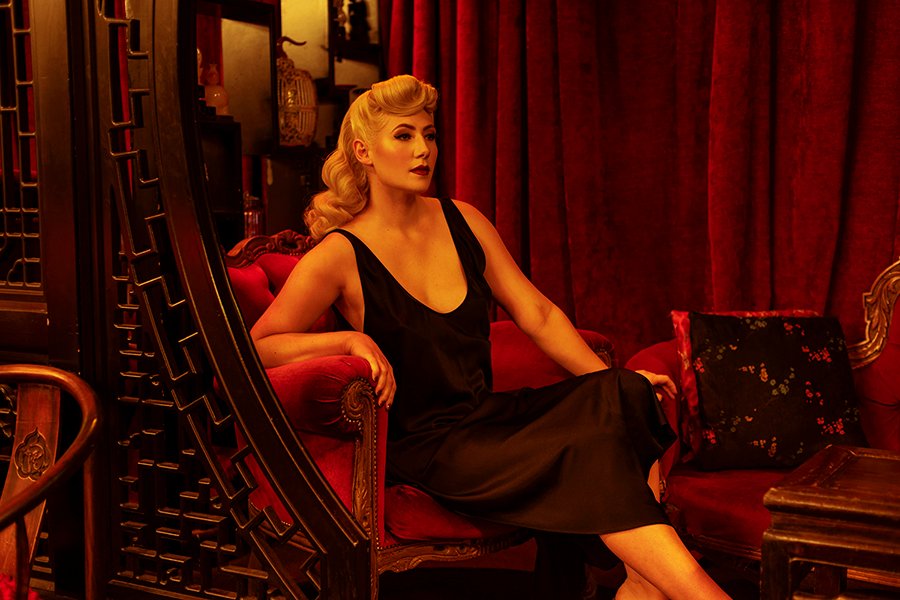 Thanks for reading! It's been a really trying week but I feel I've amassed some big successes in the ongoing struggle to live on my art, and my art alone. Thanks to @tarazkp for the support lately, and the backing of @coppercoins by @bryan-imhoff, @steevc and a few others. I'll be meeting with @ghostfish tomorrow evening to drill down on our IndieGoGo horror anthology. I'll be able to focus on that now that these other commitments are completed. For more photography, art, illustration and the stories behind the work, follow me here @kommienezuspadt!