Skate while it's raining?!?!? YEAH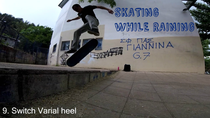 ---
This is not a clickbait.
It was sunny before I leave my house and by the time I was out it was drizzling.
That's what I call a curse.
What's happening everybody?
The spot I skated today is 1 minute away from my house.Difficult spot with bad flat but it's kind of tricky.I like it.
While I was executing my go-to tricks, rain was getting stronger and as you can imagine rain and skateboarding are something like cat with dogs.The runway was super-slippery and that cause me a lot of trouble doing the last 4 tricks.It was kinda fun though.It felt like a challengeplus I don't often get the chance to skate while raining and get away with that much footage.The skate gods were with me today.
Bad thing is that I didn't complete my goal which was 14 tricks in the bank.I did only 12 cause I was gonna get myself hurt with all that rain.
Thank you all for watching and supporting me my friends and I wish you all a nice and creative weekend.
Much love.
Filming : @Illusivelf
Edit : @Knowhow92
Music : Big Pun-Twinz Instrumental
Find me here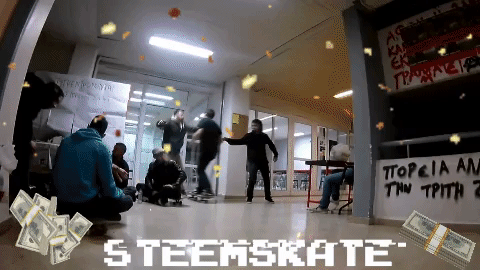 ---
▶️ DTube
▶️ IPFS