W12 ICO - Invest into Presales of Tokens with a Smart-Contract
This is an interesting idea, the guys want to help you invest in ICOs in a secure way with no need of racing dates or minimal buyins.
W12 Platform has successfully completed the first early-stage pre-sale, having sold tokens totaling 3,147 ETH. The soft cap is reached. During the pre-sale 4,841 of users registered in the white list, leaving requests for the purchase of a total of 48,573 ETH worth of W12 Tokens.
So this is not something thats testing the grounds but they already got investors interested.
You can read more or visit their site here right away
The MVP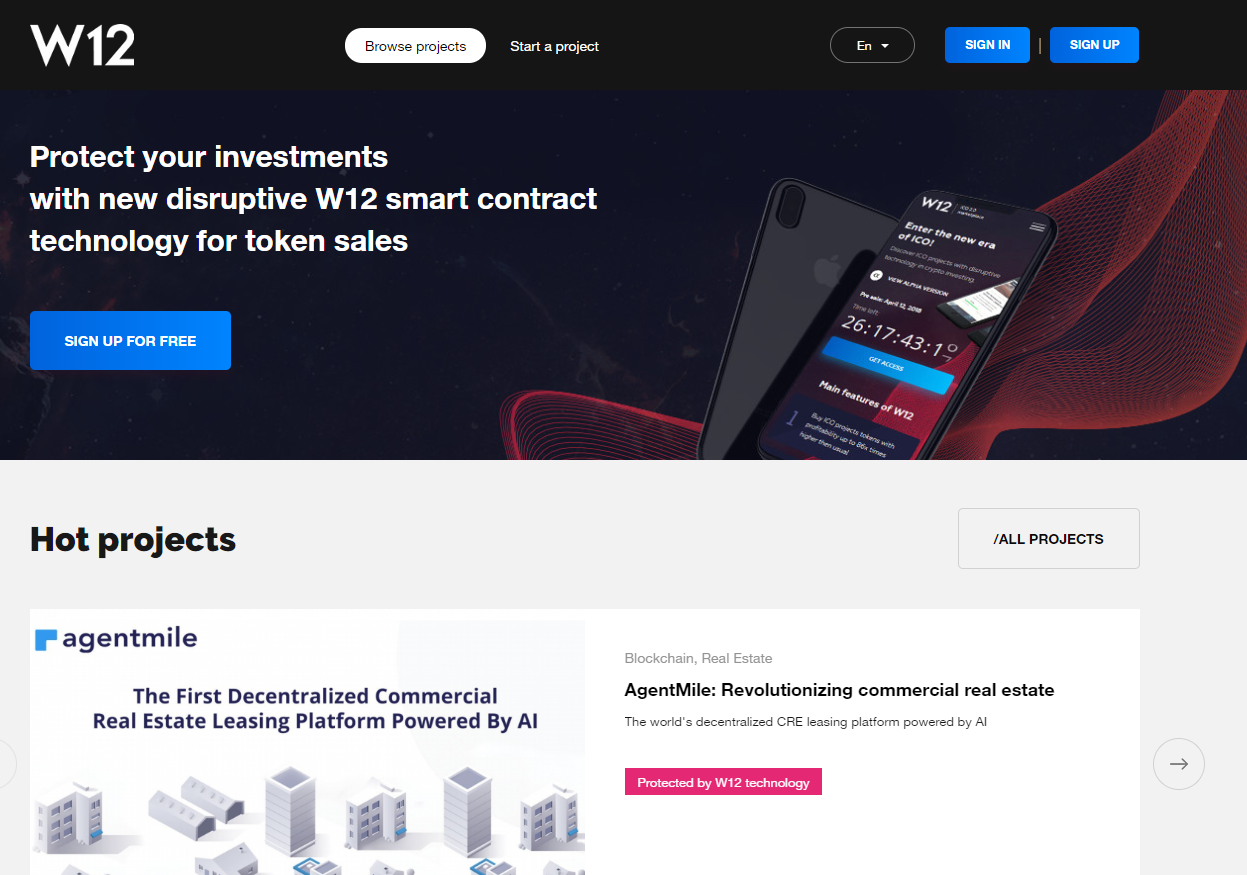 You invest in ICOs on their platform but if the ICO doesnt fulfil promises your money gets back to you. No more getting scammed on early stages or getting bought by whitepapers that mean nothing.
So this way, any party can create a DAO organization of the type they need, setup its road map and determine the use of funds. Each participant will be able to track and control funds, and assess the impact of contribution.
This solution significantly reduces administrative and marketing costs allows to raise more funds for charitable and socially meaningful projects.
How it Works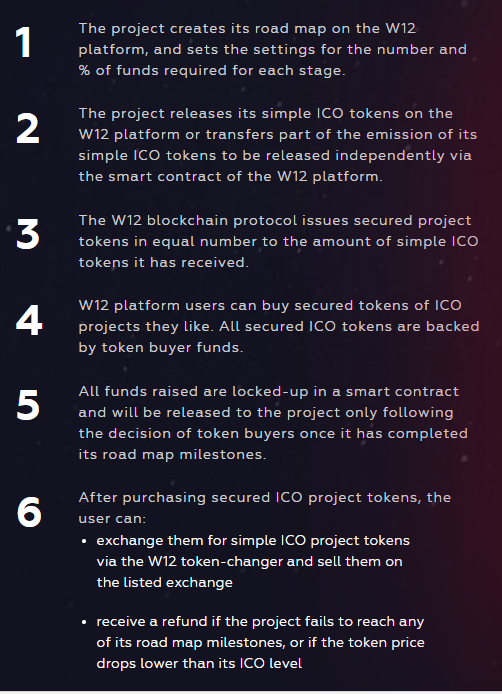 This system creates a system in which the parties do not need to trust each other, the settlement of disputes occurs quicker, more transparently and at a lower cost, providing a wide range of users with easy access to the benefits of blockchain technology. Today, the W12 solution is perhaps one of the most significant innovations in the financial sector.
The protocol uses blockchain technology to ensure the transparency and addressability of transactions, smart contracts and oracles to ensure the control of the implementation of the main stages of the roadmap by the project. The W12 solution also includes a platform that allows projects to raise funds via token sales without initial costs or special technical knowledge.
Token Usage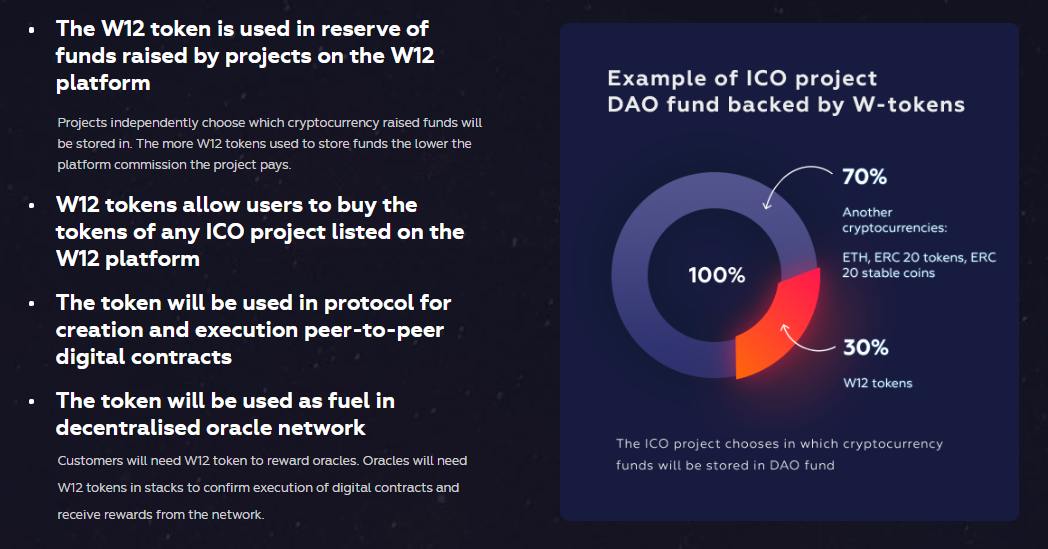 W12 tokens allow users to buy the tokens of any ICO project listed on the W12 platform
Projects independently choose which cryptocurrency raised funds will be stored in. The more W12 tokens used to store funds the lower the platform commission the project pays.
The token will be used as fuel in decentralised oracle network
Customers will need W12 token to reward oracles. Oracles will need W12 tokens in staсks to confirm the execution of digital contracts and receive rewards from the network.
Problem Solving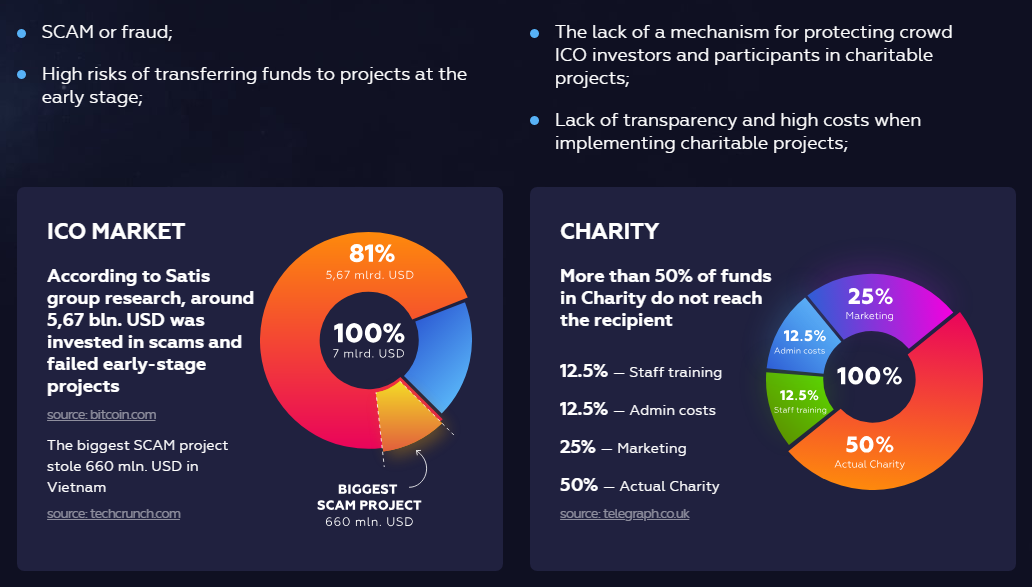 Team and Advisors


They have a skilled team and interesting advisors with for example Vice President of Ericsson or Vice President of Goldman Sachs and other names.
Few awards they got:
winner of the World Blockchain Forum competition, New York, taking first place (photo below)
Finalists at IСOrace, Switzerland (selected from 140 ICO projects) (photo below)
mark by Sillicon Valley experts at the Blockchain Economic Forum, San Franscisco

The ICO
Start: November 1, 2018
End date: December 12, 2018 or when hard cap is reached (whichever is earliest)
Retail price: 0.00035 ETH
Hard Cap: 5,000 ETH
All tokens not sold during the token sale will be burned forever. Tokens allocated to the team, founders and advisers are frozen by a smart contract for 2 years.
Visit official site - CLICK HERE
Always do research before investing.