The crazy pump on Bitcoin.
If you read my previous post about BTC price.. we can say the prediction is becoming true. But no, I don't know, the pump today is a fact though.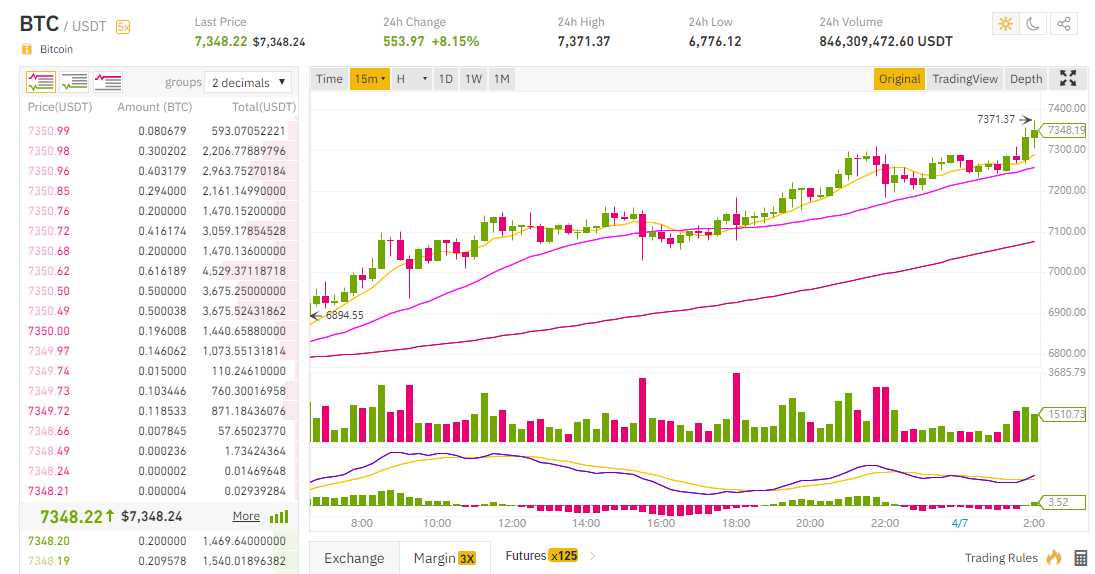 Notice you can also margin it or do Futures. For futures, there's an account opening needed even if you have an account on Binance already. Just go to futures, put code bonus10 when opening and you will get 10% fees off lifetime.
SO as you see futures.. lets see what futures think of the BTC price on Bitmex for 26 jun.

That would mean traders don't predict it go to above 7400 right now which may mean we have a top.
Top10 Volume Markets for BTC

REAL WAYS TO MAKE PASSIVE INCOME FROM CRYPTOCURRENCY - DOWNLOAD FREE EBOOK NOW