Debunking the Binance police raids - One of the first true investigations from CryptOsint
keysa
63
8 months ago
Steemit
4 min read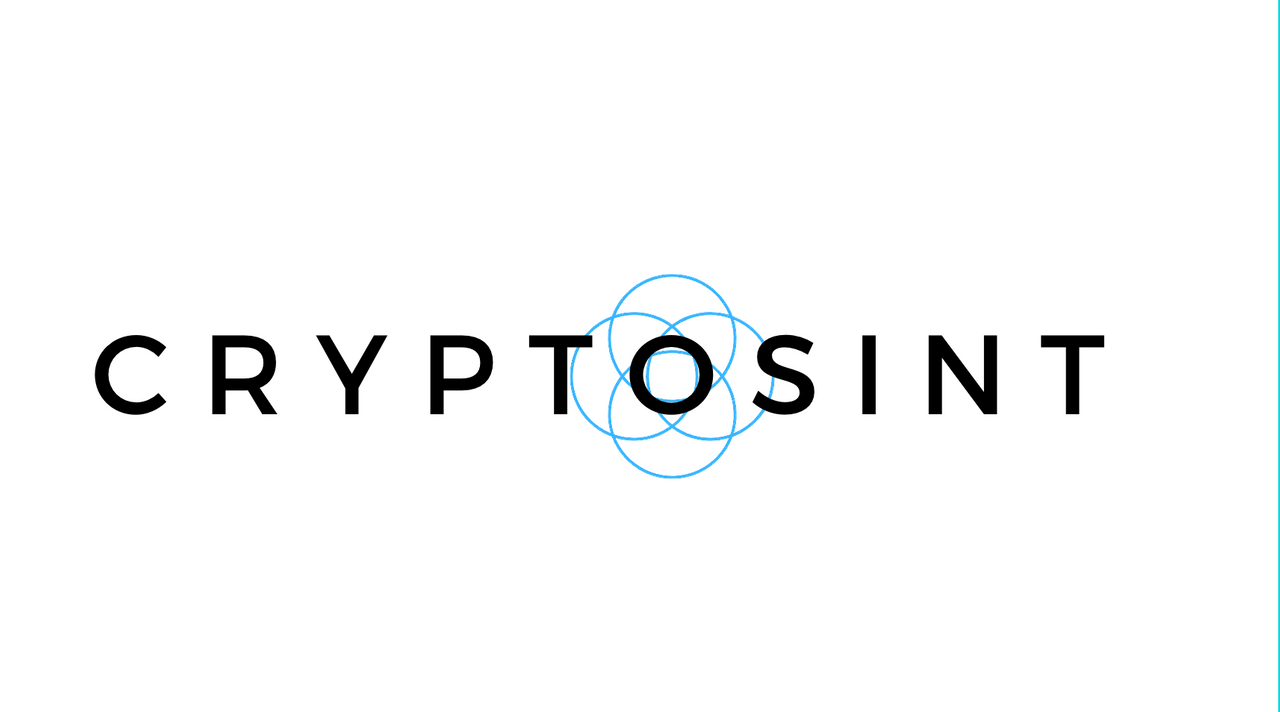 On November 21, media company The Block released an article entitled "Binance's Shanghai office shut down following police raid, sources say."
The article has gone viral on Twitter and it went around the world in no time. There are even rumors that this news caused the Bitcoin price to collapse.
The controversial article was initially also behind a paywall. The article claimed that "several sources close to the matter" indicated that "Binance's Shanghai office abruptly closed its doors in recent weeks, forcing employees to either work remotely or relocate to Singapore."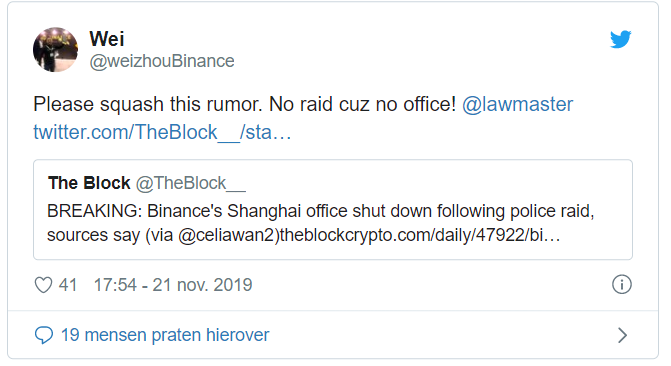 Debunking the Binance police raids
As usual, it was difficult for everyone to distinguish fact from fiction. And as is often the case with sectors that involve a lot of money, fake news, fake messages and hoaxes are never far away. That's why I would like to share this article from Brenna Smith, a crypto investigator at Bellingcat.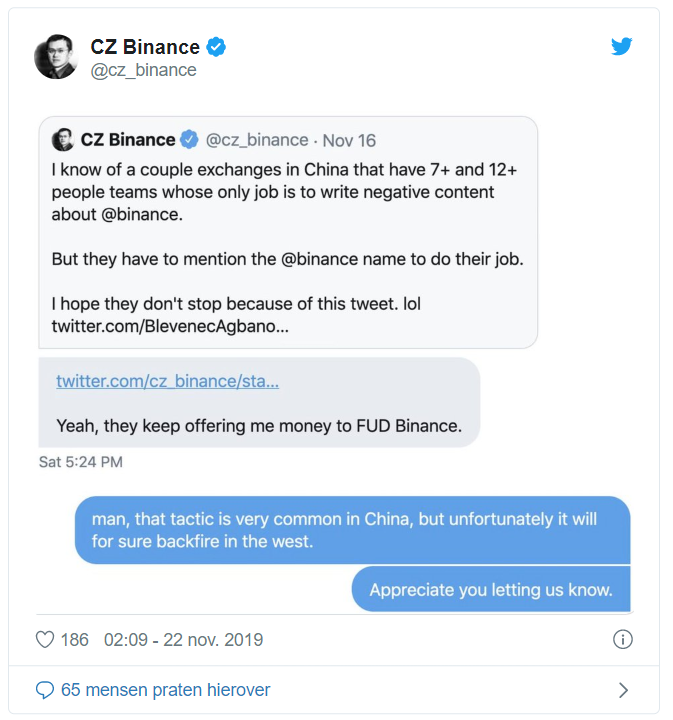 As a result of all this drama, people have failed to pinpoint the facts. So, here at CryptOsint, we're going to unpack each part of the rumor and see what's true and what isn't. To start, we'll delve a little more into the background of the issue, and then, we'll address if Binance has a Shanghai office and if it was visited by police.
Debunk #1: Did Binance have an office in Shanghai?
Short answer: Yes, but it's complicated.
When the drama was unfolding, Binance was sure to remind people that it is a decentralized company with employees working all around the world. If the employees who live in Shanghai meet up together to work, that doesn't mean Binance has a "fixed" office there.
Later, reports came to light alleging there were actually two Shanghai offices — one of which was registered to Babi Finance, also known as Shanghai Ruiqi Culture Development Co., Ltd. (上海瑞阙文化发展有限公司).
But there were media reports claiming that Babi Finance was actually a defunct company, since November 2018.
So, I decided to take a deeper dive into Babi Finance, or 上海瑞阙文化发展有限公司. By using China's State Administration for Industry and Commerce (SAIC) database, I was able to find Babi Finance's corporate registration. Based on these documents, which appear to have been updated as recently as April 2019, Babi Finance is still an active company in Shanghai. If Babi Finance were truly defunct, its business registry would've been updated to reflect that.
If you read the full article, you will see that the Shanghai company is even more closely tied to Binance than initially meets the eye.
Debunk #2: Was there a police raid?
The Shanghai office was not raided by the police, but, according to official state-run media, at the very least, a government authority, likely from the People's Bank of China, did visit Binance's office.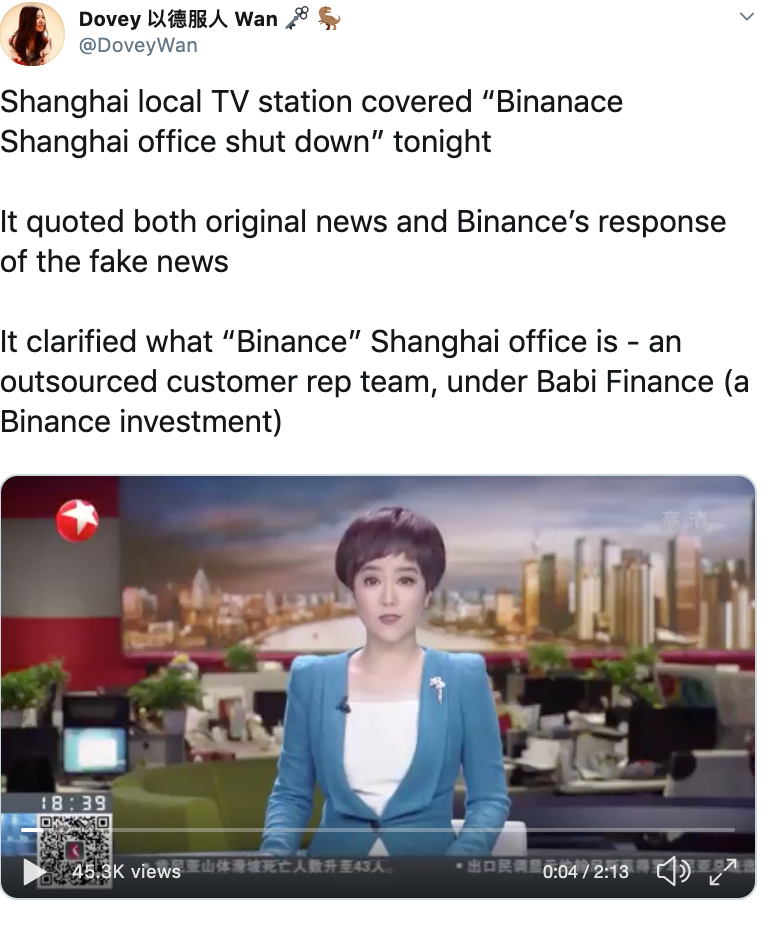 In order to answer this question, Brenna needed some help from Mandarin speakers.
According to translations from the news report, Binance offices were visited by local Shanghai officials with the goal of reminding — whatever that means — Babi Finance/Binance that operating domestic exchanges in China has been illegal since 2017.
Conclusion
Despite the war of words and threats and the fact that Binance will apparently be suing 'The Block' over the police raid story, you can hardly speak of false reporting. There is indeed more going on than it seems at first sight, but on the other hand, there is definitely no need to peddle in conspiracy theories here. So I would say we shouldn't be eagerly jumping to conclusions. Isn't that always the case :)
At the end of the day, semantics aside, Binance did have a hub in Shanghai through Babi Finance. Though the police did not raid their offices, the Block's underlying reporting holds up, despite their clear misuse of words, as Shanghai officials did visit the office based on reports from the state-run media.

For more information: Read the full article here.
I'm just sharing: all credits go to Brenna Smith for Bellingcat!