My Physical Letter to Coinbase - A Steem Listing Initiative
---
Calling all Steemians...It's time for the ultimate Steem listing initiative...are you ready? As many of you are aware, we took first place in the recent contest that Netcoins.com was holding, proving there is power within our community. Even in this bear market we still came out on top which speaks volumes on what a blockchain-based social network is capable of achieving.
In light of that glorious victory, I would like to propose another initiative and invite the entire community to hop on board. Just yesterday, @acidyo made an informative post stating that Coinbase plans on listing a multitude of altcoins on their site in the near future and Steem could be one of those coins. Coinbase, the company, is worth 8 billion dollars at the time I am writing this article, making them one of the fastest growing cryptocurrency companies in the world.
Coinbase is where I invested my very first dollar into Bitcoin and I never looked back. I found Steem in December 2017 and have been active for almost an entire year now. To see Steem listed on Coinbase would be a dream come true and would be a HUGE step forward for our community and our token at large.
Here is what I'm proposing:
---
You see, I am a big proponent of writing which is one of the aspects that attracted me to Steem in the first place. When I was in grade school, I would write notes to girls I liked and mail them to their homes because writing allows me to express my true feelings (I was too nervous for face to face contact).
In order to ensure that Coinbase lists Steem on their site, we need to BOMBARD them with love and passion for our token. Let's do it the old-fashioned way and write them physical letters! Do you write in cursive? Great. Do you write in print? Great. Do you draw art in your letters? Even greater!
Your mission, should you choose to accept it:
---
...is to write 1 letter to Coinbase explaining why you think Steem deserves to be listed on their website. Perhaps instead of writing a regularly scheduled blog post today, take a step back, get out a pen and paper, and start writing your letter to Coinbase. A great way that I like to write letters so that there are no typos or grammar errors, is to type it out in Word first before writing in pen.
Once you are done writing out your letter on Word and also on paper, copy and paste the text / graphics into Busy.org or Steemit.com and publish it to your Steem blog. Doing this will create a chain reaction across the entire community similar to the Netcoins initiative.
Wait...we're writing a what??
---
That's correct. Writing a letter is one of the most thoughtful ways to convey a message to someone. It takes mental agility along with creativity to craft a well-written note. Can you imagine being part of any company and receiving letters from hundreds of people requesting that a certain action be taken? I for one would be quite impressed and driven to take action.
If you've never written a letter before, then perhaps have your significant other or close friend assist you. You might need to also go to the store to purchase envelopes and stamps if you don't have those already (trust me, you'll need those eventually anyways for other responsibilities that adults have).
Mail your letter to the following Coinbase headquarters address in California:
Coinbase




548 Market St #23008




San Francisco, CA 94104
---
Does participating in this activity take a bit more effort and time? Yes. Is Coinbase worth that time and energy? Even bigger YES. It doesn't matter if you personally use Coinbase or not because there are many people across the world that do which means A LOT more eyeballs on our precious token. Please do your best to make your letter legible to the Coinbase staff and use either a black or blue inked pen.
Also, I would love it if you placed me (kenmelendez) as one of your 5 tags in your post so that I can drop by and leave a comment.
Use my letter to Coinbase as a reference but make yours original:
---
Dear Coinbase,
I truly appreciate all that your team has accomplished for the blockchain and cryptocurrency community. Every time I turn around there are brilliant innovations happening to help improve our overall experience. I got started with crypto investing back in November 2017 thanks to your services.
The reason I am writing this letter is because there has been buzz lately around the notion of adding new digital assets to your list of coin offerings. I would like to bring your attention to a token that I have been using for close to a year now called Steem.
I am not going to sit here and explain what Steem is because I'm sure you already know. But, what you might not know is how powerful and passionate the Steem community truly is. Since we are a blockchain-based social media platform, our network is quite extensive and very tight-knit. In fact, we all came together as one united team and took first place in the recent contest held by Netcoins.com.
Myself, along with the thousands of other Steemians, would like to propose adding Steem to the main list of coins that you offer on your website and mobile apps. Why would we propose such a thing? Because we are passionate about our token. We believe in it's real world use. We believe in the hundreds of decentralized apps that are being built on top of the proof-of-brain blockchain. It is truly remarkable once you are inside of the ecosystem and experience it first hand.
To make a long story short, it would mean the world to us to bring global attention to the Steem token. The success that your company has seen is nothing short of amazing and we want to help further that success in 2018 and beyond. We believe that a decentralized social platform is life-changing like never before. It has changed the entire direction of my life and I am positive that newcomers to the community will have an incredible experience as well.
Thank you for taking the time to read this note. I hope that it has inspired you to consider listing Steem on your site.
-Ken Melendez
https://steemit.com/@kenmelendez
---
I am not looking for any constructive criticism on that letter because it's more about sending the letter than it is getting caught up on the details of the wording. Could I have included more information about our ecosystem...of course. I could have written for hours on end and made the letter 50 pages long. But let's face it, the Coinbase team doesn't have hours to read a letter and will still appreciate the sentiment no matter the length.
Now it is your turn, friend! I am handing the baton over to you and can't wait to read your letter to Coinbase. It is my intent to see at least 1000 letters written and sent out over the next 4 weeks. I want the entire month of November to be about ensuring our token gets listed on their site.
Lastly, I want to see how much natural support this initiative receives from the community. My aim is that this gets shot to the top of the trending page so that the entire ecosystem can see it and choose to participate. @oracle-d was in charge of the Netcoins initiative and @blocktrades assisted in supporting that cause as well. Let's see who decides to do their part! Please resteem this post and then tag me in your letter. Let's all do this together, gang!
Steem on!
-Ken
Never quit and always believe
---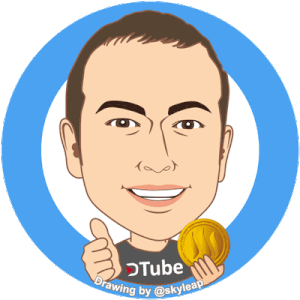 -Ken
---
Recent Posts You May Enjoy

Why Choosing the 50/50 Author Payout Is a Good Thing


Technological Opportunities are Everywhere - Our Minds Just Need to Catch Up


SteemX - Exchange Steem and SBD for Fiat in 3 Small Steps


The Power of a Community-Driven Token


5 Reasons Why DTube is Superior to Youtube


Steem Supply - How to Receive Detailed Statistics on Your Post Payouts


First DTube Snap Uploaded from my iPhone!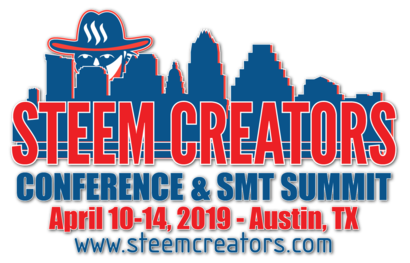 https://steemcreators.com