Inktober day 21 - Treasure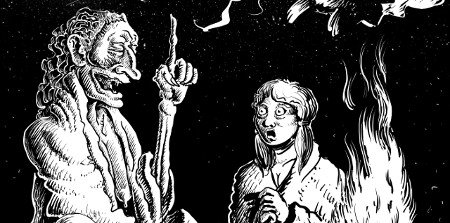 Another digital drawing for the inktober challenge. Today's word is Treasure, and I think that the greatest treasure humans own is storytelling - the basis of every culture and civilisation. Having the possibility, using digital tools and all) I have added a CCø NASA starry sky behind the story elements.
You can read about the Inktober challenge on this page: Inktober
Today's words is: "Treasure."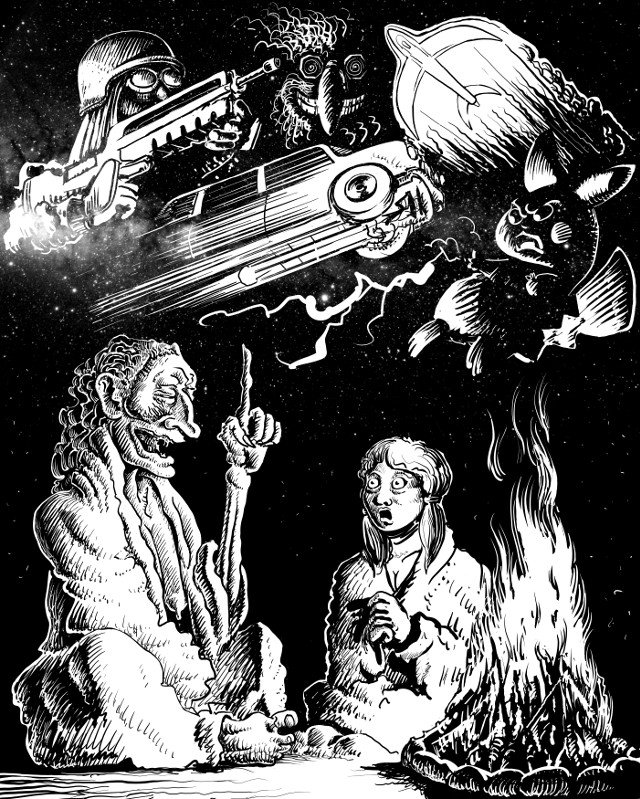 The storyteller.
Here's the sketch layer: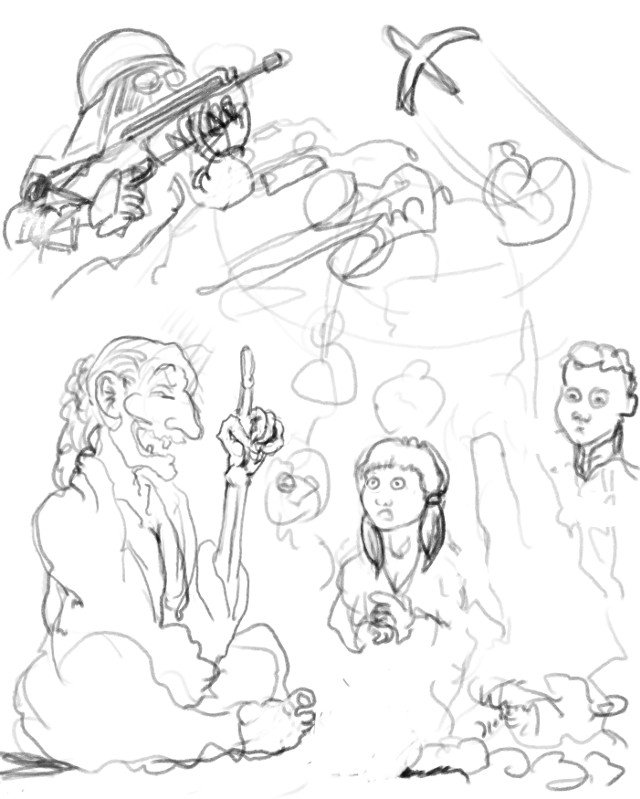 Sketch.
When working digitally I often just jump to the inking after just a rough sketch as I have all the undos in the world. When inking with paper and brush I normally makes more thorough sketches.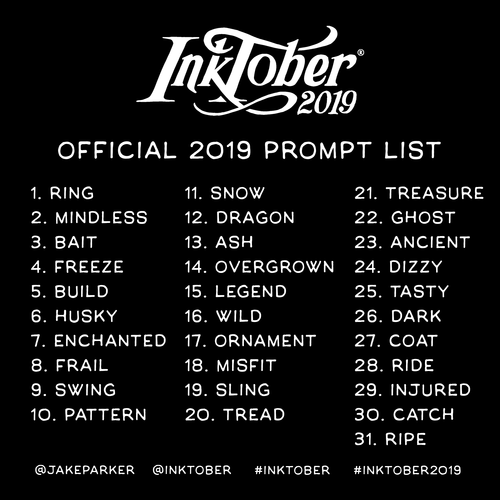 the 2019 list. From the Inktober website.
Previous entries