Weekly Report - Visibility Category by Utopian.io [Week 7, 2019]
Hello everyone!
I hope you are all very well!
This is the fourth Visibility Report for the New Year 2019 and the 7th one created by me.
---
Time frame
---
This report is for contributions during the time frame 7 February until 14 February 2019.
---
Overview
---
We are having one contributor who is steadily posting about his promotions via Facebook. He has expressed a great interest in promoting Open Source in his Country and I am happy to see the improvements to the ads created and promoted!
This week we witnessed an impressive increase to the score and there are plans for increasing the contributors for this category (please see below)
---
Ways of Contributing to the Category
---
If you have a Facebook page or twitter account, you can promote whitelisted open source projects via promoted/paid posts.
If you have social media pages with more than 10.000 followers, you can write about open source projects and promote them to your followers.
Paid search engine and display ads placement
Follow @utopian-io to be informed if there is a task request for promoting an open source product
If you would like to contribute or have any questions feel free to contact me directly at discord katerinaramm#7862 or on facebook
---
How to Contribute
---
If you are reading this report and would like to know more about Visibility Contributions, scroll to the end to read more about Utopian and about the Visibility Category!
The tags used are #social (or) #visibility (or) #task-social if you are posting about a task request (and) #utopian-io
---
Weekly Report for Week 7 2019
7 February 2019 - 14 February 2019
---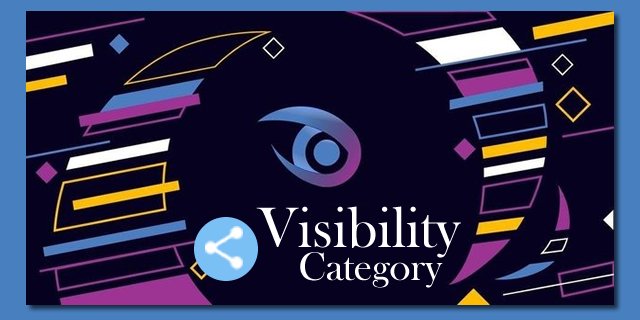 ---
Contributions' Specifics
---
During the previous week there were 3 contributions in total.
---
---
In all cases there was more than 10.000 reach to the promotions. Apart from the reach created and clicks to the links (more than 2%), there was also interaction to the ad messages (likes) and a message was actually received from a potential user asking for more information.
This week it was evident that the user has devoted more time in investigating about the projects and in preparing the reports.
---
Previous Reports 2019
---
---
Previous Reports 2018
---
---
Number of Contributions Per Week
---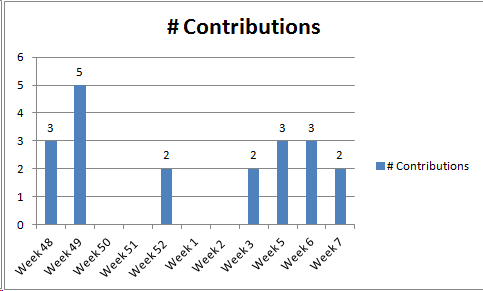 The week with most contributions (5) remains week 49. 2019 may have not had too many, however it appears to keep a steady number of contributions, which we try to increase (more information for this below)
---
---
Number of Contributions Per User
---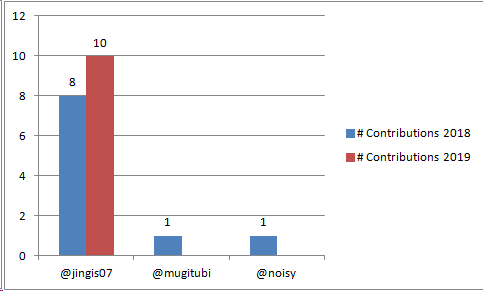 The Top Contributor is @jingis07 with 10 contributions in 2019. He has just surpassed his 2018 contributions and I am happy to see the progress and increasing efforts in his reports (which result to better visibility for our open source projects)
---
Average Score of Contributions Per Week
---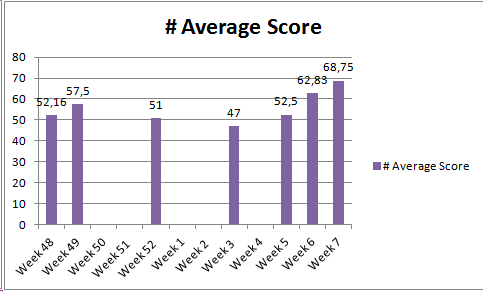 The average score has reached a surprising 68.75 and I hope it will be maintained and, why not, increased!
---
Next Moves for the Visibility Category
---
In my laste weekly report I expressed some thoughts about making the Visibility Category more .. visible, so that we can have more people onboard. I have found and contacted some users on steemit (users and companies who specialize on marketing and have or manage facebook pages). So far I have received no replies, but this will be an ongoing effort, so stay tuned for more.
If you are reading this and are interested in more information, please do not hesitate to contact me!
---
Some Useful Links
---
---
About Utopian & The Visibility Category
---
| What is Utopian? | What is the Visibility Category? |
| --- | --- |
| Utopian is a Social Platform, aiming to empower professionals for contributing to the Open Source Movement. | The Visibility Category aims to shed more light to the whitelisted Open Source Projects and to attract the general attention of end users around the world. |
| As stated at the website, Open Source is free, common property and developed by volunteers around the world and available for everyone. | Contributions in the visibility category are (1) paid search engine and display ads placement; (2) paid social media ads; (3) posts to social media accounts with at least 10,000 unique followers. |
| Open Source Software often runs in our computer, phone or tablet and its development relies on collective intelligence. All this work is done by the developers for free! Utopian educates, motivates and rewards everyone who contributes to Open Source Projects, provided that certain guidelines are being met. | You can click here and select Visibility to read the current guidelines (new ones are being worked upon as we speak). If you have a Facebook page or are very active with a large follow on social media platforms, feel free to take a look and contact me about how you could contribute! |
---
Click here to read more about Utopian!
---