The boathouse.
Partly builds on wooden piles.
Construction from the past. Wisely located and built. In a little bay, protected from bad weather on the bigger fjord outside. When there is high tide it is possible to set the boat outside the door of the boathouse. That makes it easy to bring fish and fishing equipment from the boat. In the past, fishing was an important source of income and food. Boathouses like this can be found in many places in the fjords in the north.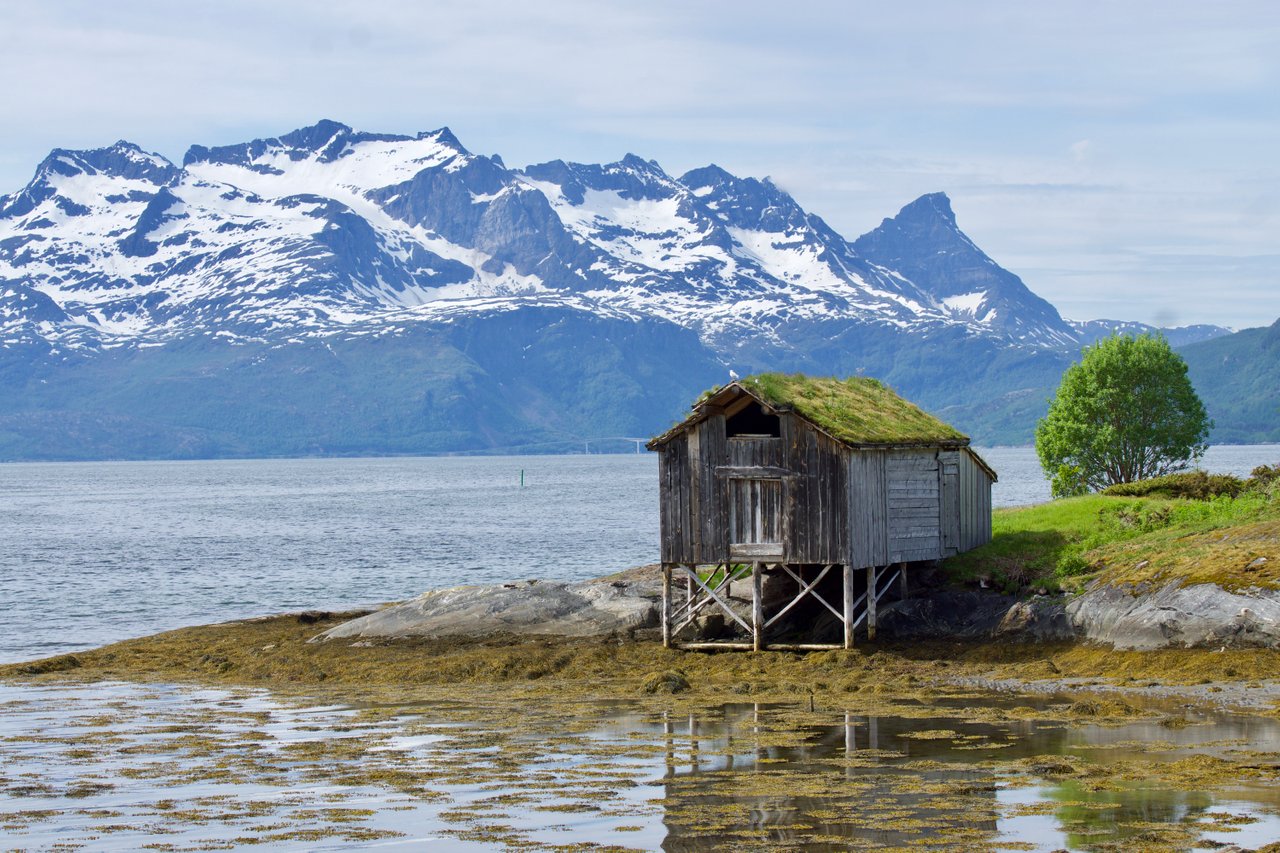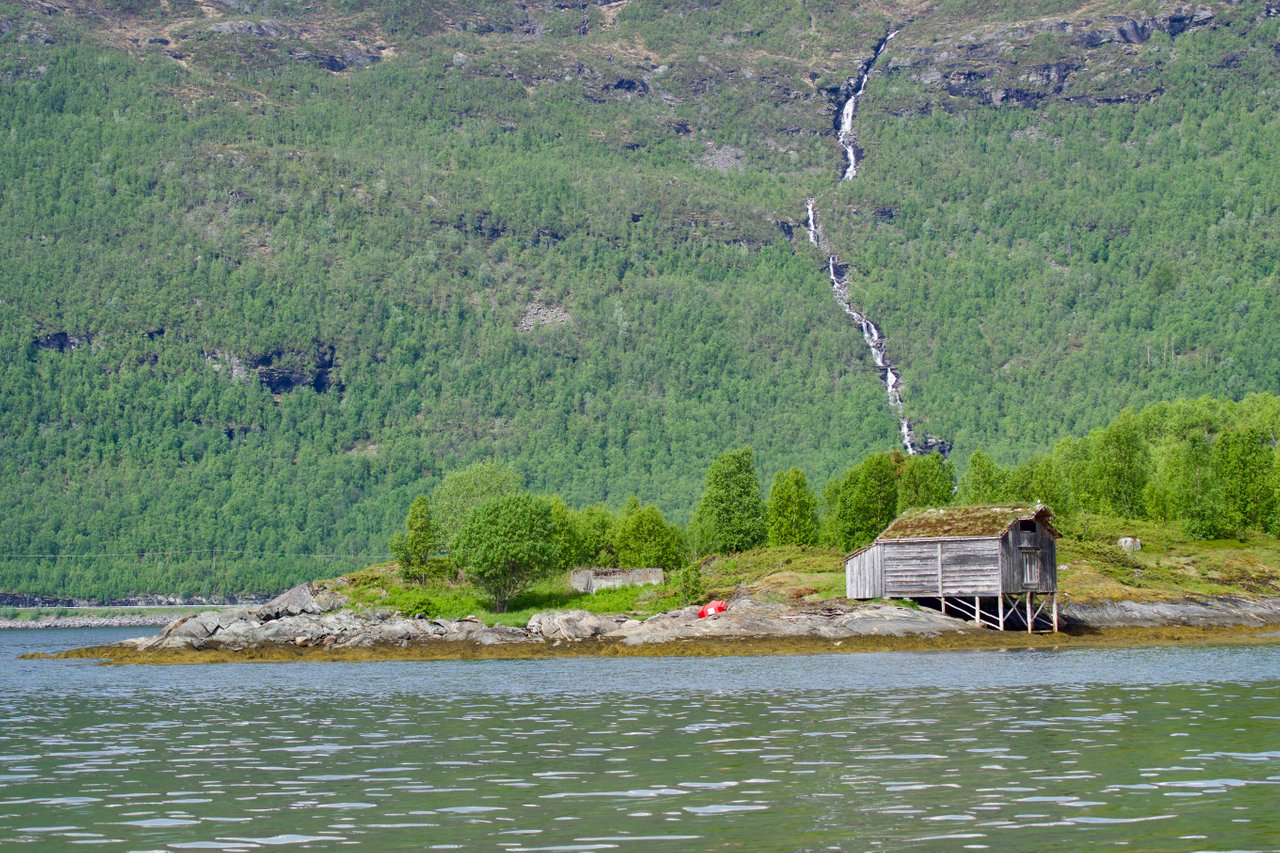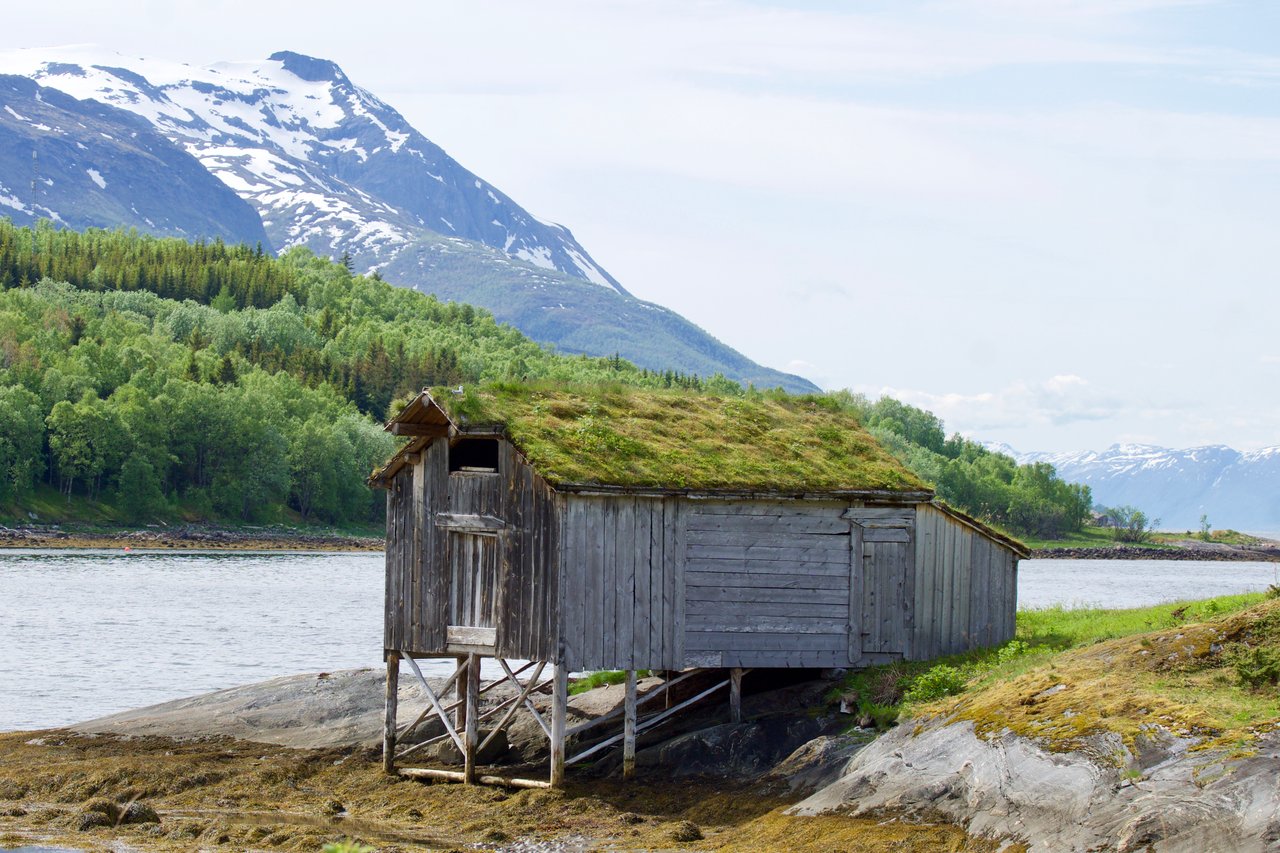 Angry seabird. There is a nest on the roof of the boathouse, I think the bird was happy when I left the area.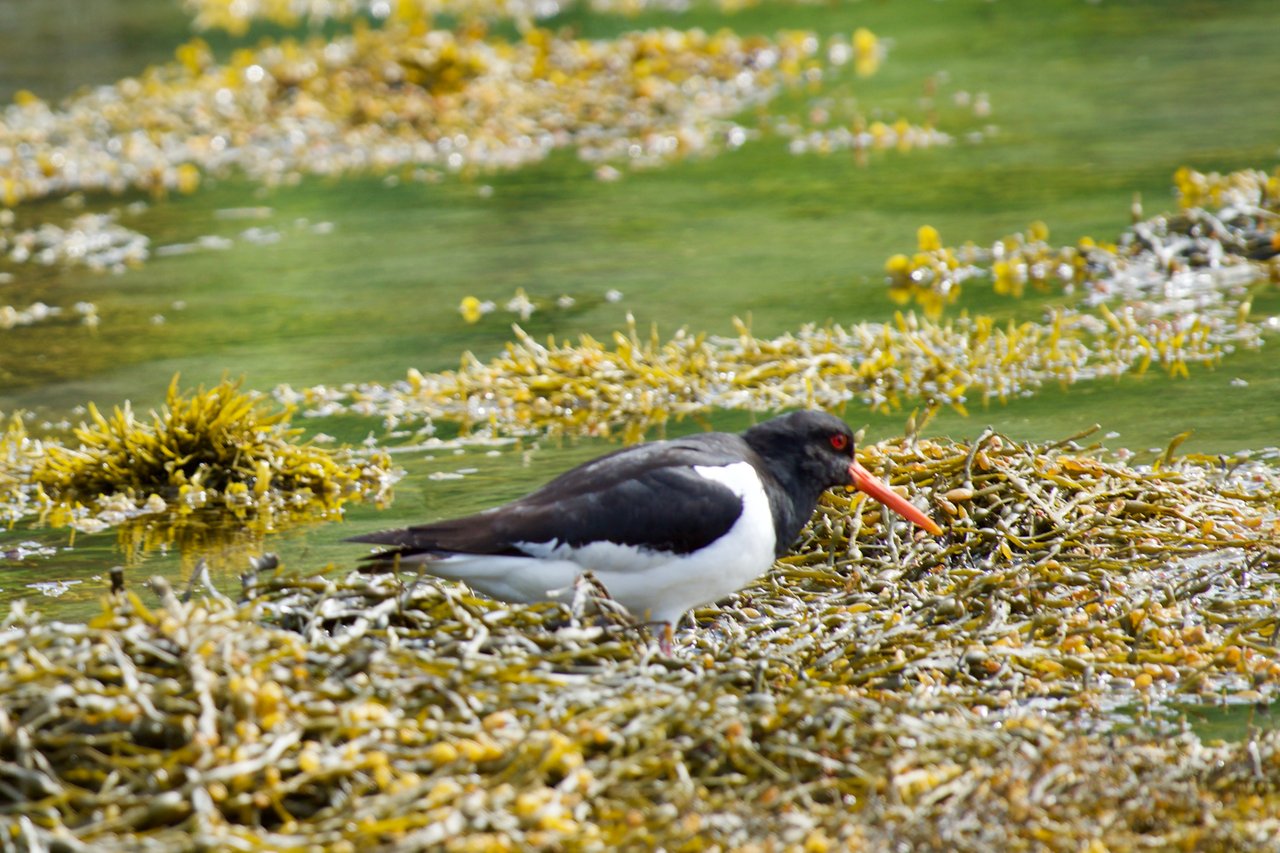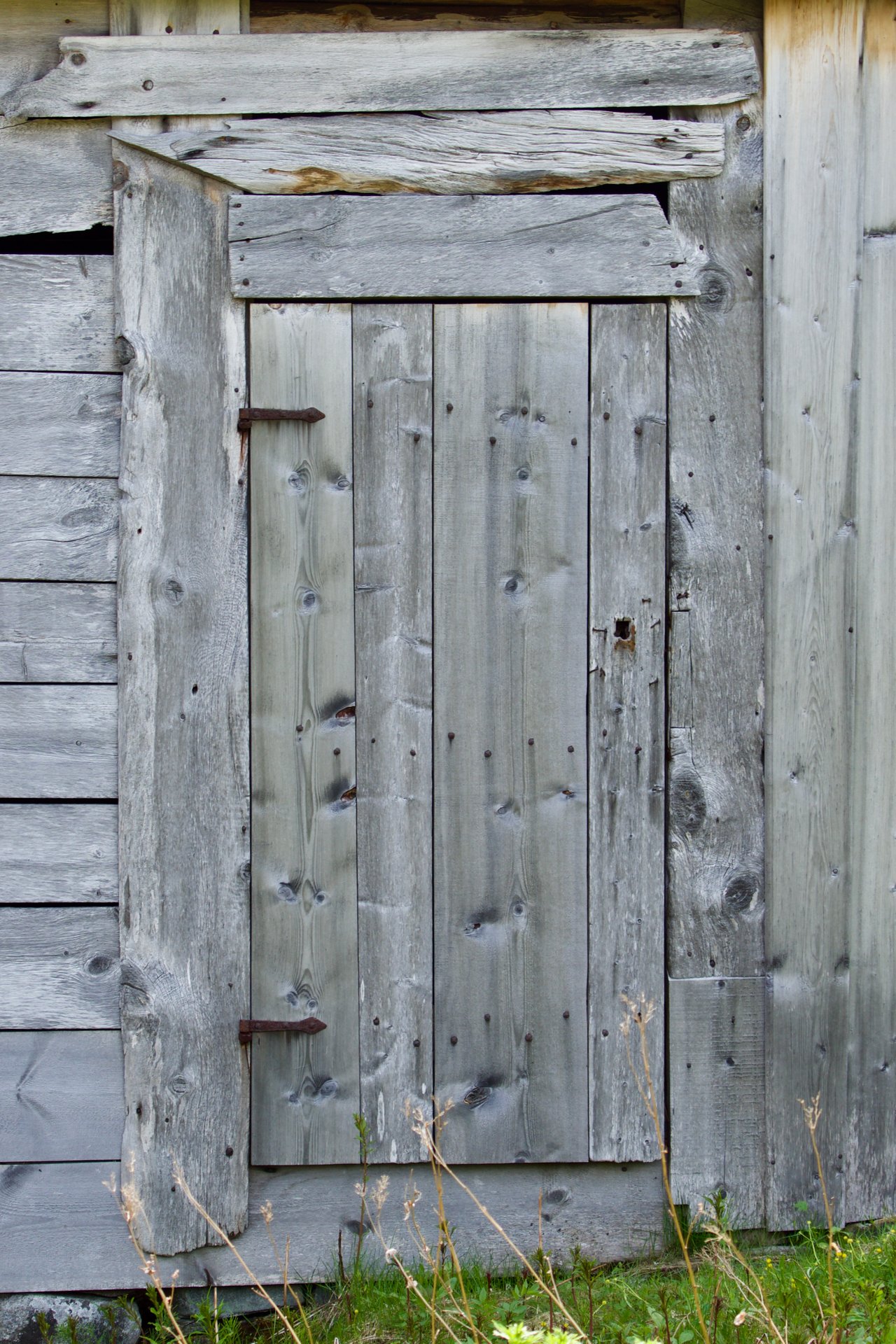 Remains of a wooden boat in the green.
A piece of history from the north.
Picturres from a walk on the shore.
Sincerely
Jan