They say charity starts at home. It should be something we all think about. Helping the less fortunate.
Its been a slow day today, i am giving my diet plan 100%, its only the 2nd day so giving it my all.
I started the day with another 18 hour fast then ate my normal breakfast.
Greek Full Fat Yogurt
Strawberries
Blackberries
Raspberries
Blueberries
Pomegranate Seeds.
I then kept myself busy with sorting all my things out for the Charity i am helping at the minute. Hubbys mum has been emptying her static lodge to sell it. She has so much stuff as also has a flat she lives in full time. Her hubby has been admitted to a Dementia home. Instead of going through everything she had in the lodge she kept what she knew she needed and the rest went to the charity.
2 weeks ago i dropped around 10 bags of clothes off then this week we took another 4 black bags plus things from the kitchen. I also donated some money to the charity as they are Easter Egg buying for a few poorly children in hospital. The lovely lady put this on Facebook today.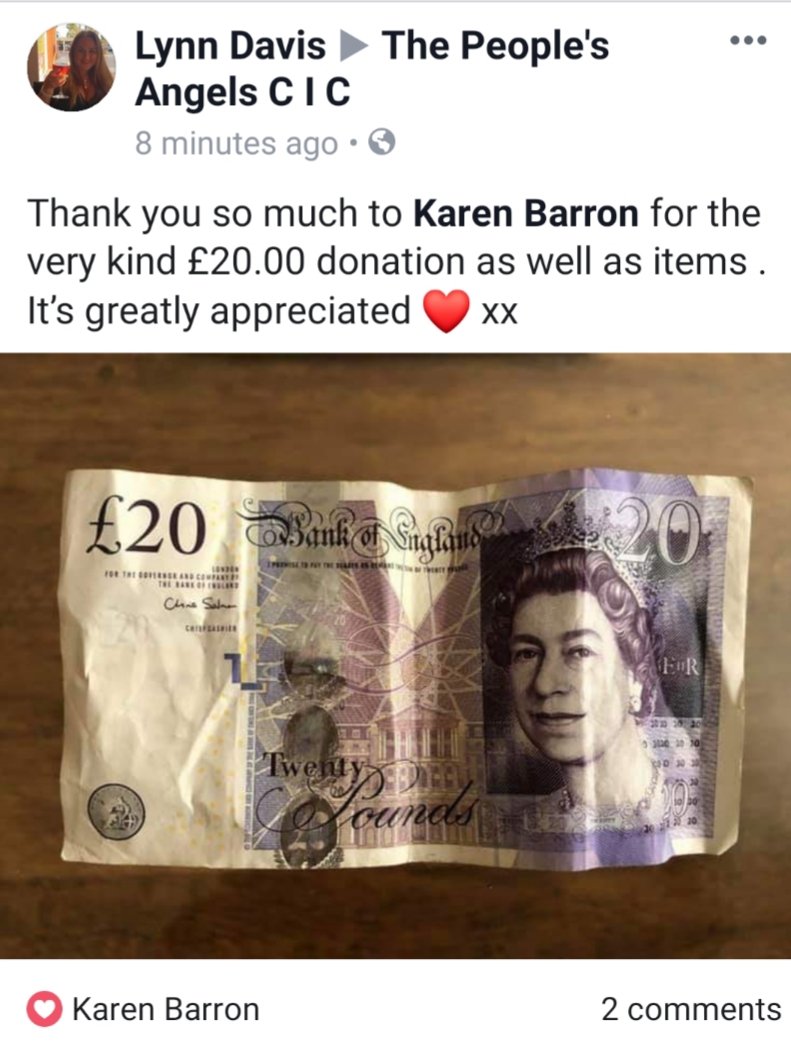 We had to dash to Asda on the way home as i had nothing in for my tea, plus hubby would need feeding. He grabbed a bag of chopped salad for me and a pizza for him and Nichola. I opened a tin of Tinu mixed into the salad with a little Mayo, tea made and boy was i hungry.
I knew i would have enough Calories to finish the day with my usual fruit and Creme Fraiche.
I finished the day on 757 calories, just under the 800. I have reduced my Carbohydrates and upped my protein and actually feel better for it.
I have placed an online order to be delivered tomorrow with lots of foods i can eat. I will be sticking to 800 calories a day until my birthday in May. By then i am hoping to be tipping the 60lbs loss, hopefully more. I have plans for a shopping trip with hubby's mum to buy me a few Smaller Sized clothes.
I haven't done any gardening today apart from adding a handful of fertiliser to my mature plants and watered a few. I will hopefully be able to catch up tomorrow.
That's me just about done. Off to read a few posts and hopefully catch up with a few friends on here.


Thank you @son-of-satire