The Challenge || A Swim Mum's Treasure Hunt Inspired By @Qurator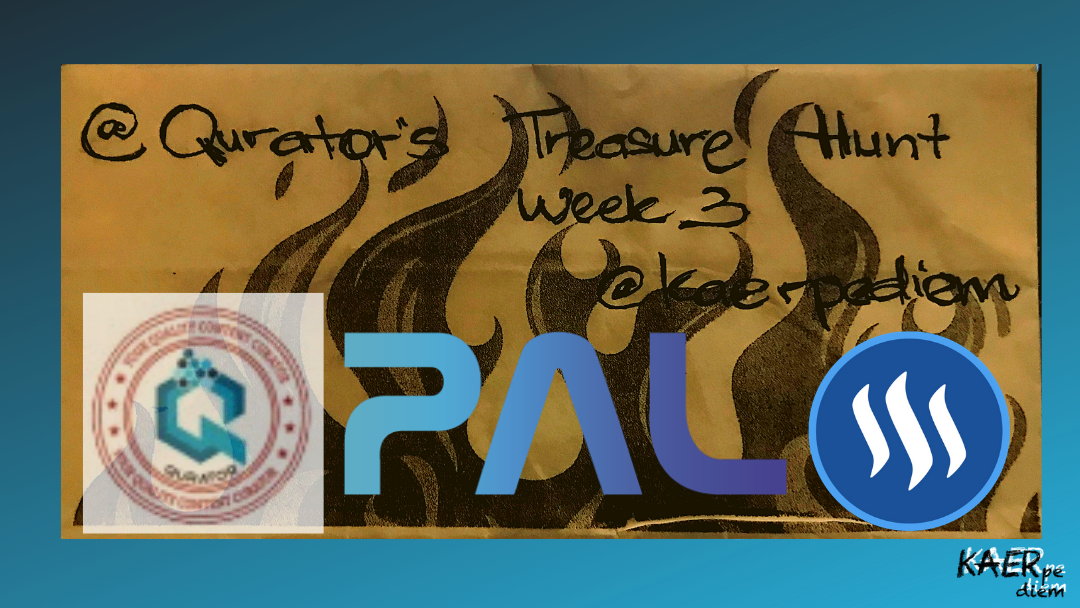 So what do you do when you are stuck for hours, in a packed stadium, as the Supporting Parent at a Swim Meet? You look out for some challenges on the SteemVerse and
@Qurator
's Treasure Hunt Week 3 head butts me. So the clues (7 of them) have been dropped on Discord. And I am sliding in at the 11th hour as today's the last day.
I grabbed the doggy bag my lunch came in. Saved it to write the required text to qualify which is @Qurator's Treasure Hunt Week 3 along with my handle. Gobbled my food (I'm sure chewing just 20 times instead 32 won't harm me too much) and got ready to take pictures of the 7 Treasures. I liked that it had a fire design by the way.
♥گ♥گ♥گ♥گ♥گ♥گ♥گ♥گ♥گ♥گ♥گ♥گ♥گ♥گ♥
Salt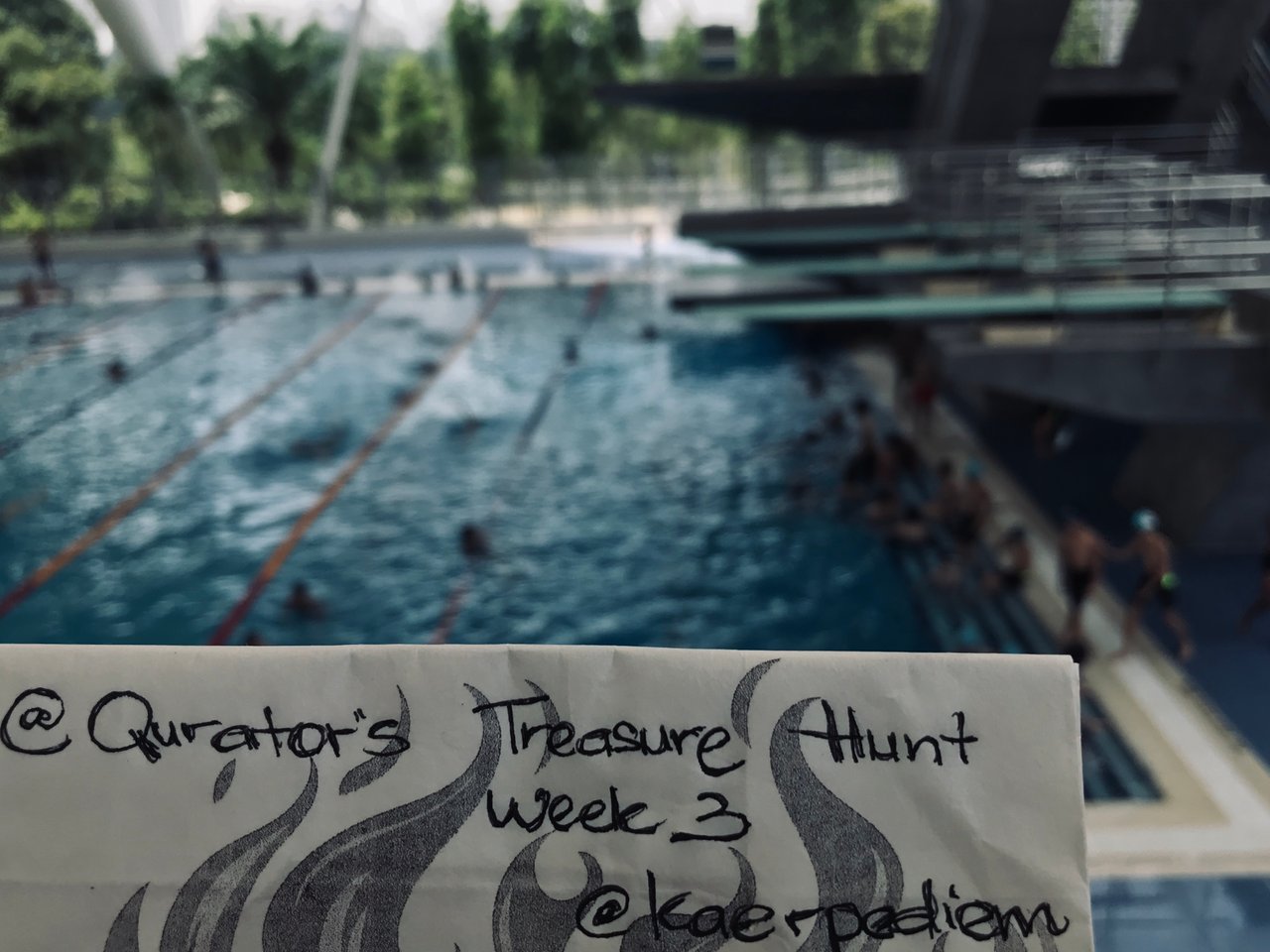 The Swim Meet was held at the National Stadium. This pool is one of the few that's filled with Salt Water. It was upgraded from a Chlorine pool when we hosted the SouthEast Asian Games 2017. They say Salt Water is better for the skin but it is expensive to maintain.
Taxi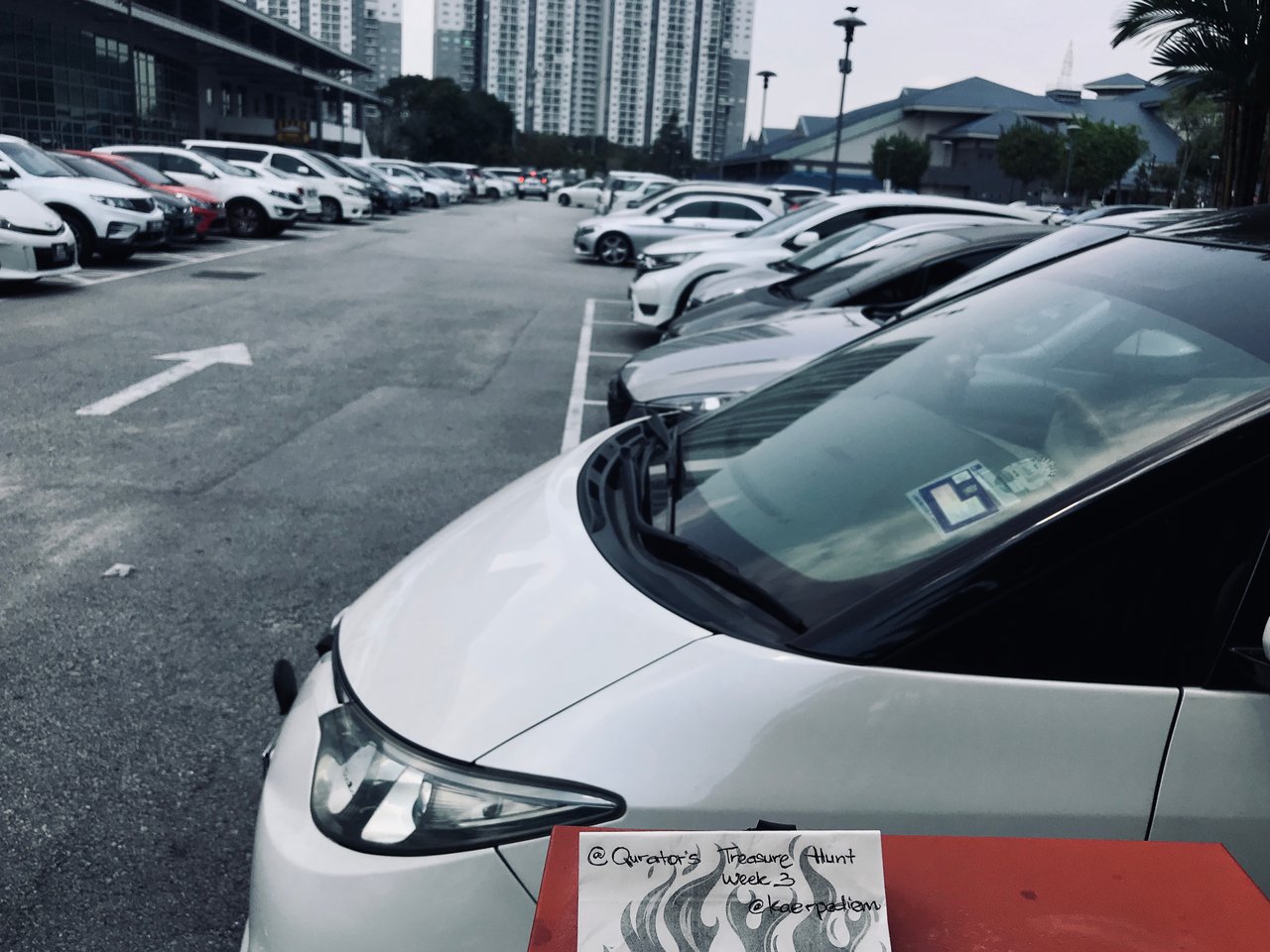 Sure they are not your ordinary yellow or red taxis. They don't even have meters but that's because they don't charge their passengers. In fact, these drivers are under appreciated and over worked as they drive their passengers almost every single day, sometimes twice a day and then hang around for a couple of hours so they can drive them back. They even feed their passengers and help them change and some even help carry their equipment to the pool. The drivers of these taxis are called Swim Mums/Dads.
At the beginning, when we were considering the Competitive level, a coach asked me if I was ready to commit. He said 50% comes from the child, the other 50% from the parent. Because I will have to be commited to bring him on time and for all sessions, and there will be days he wouldn't want to go, and I had to find ways to keep him going. I didn't know what I was saying Yes to 😭
Eleven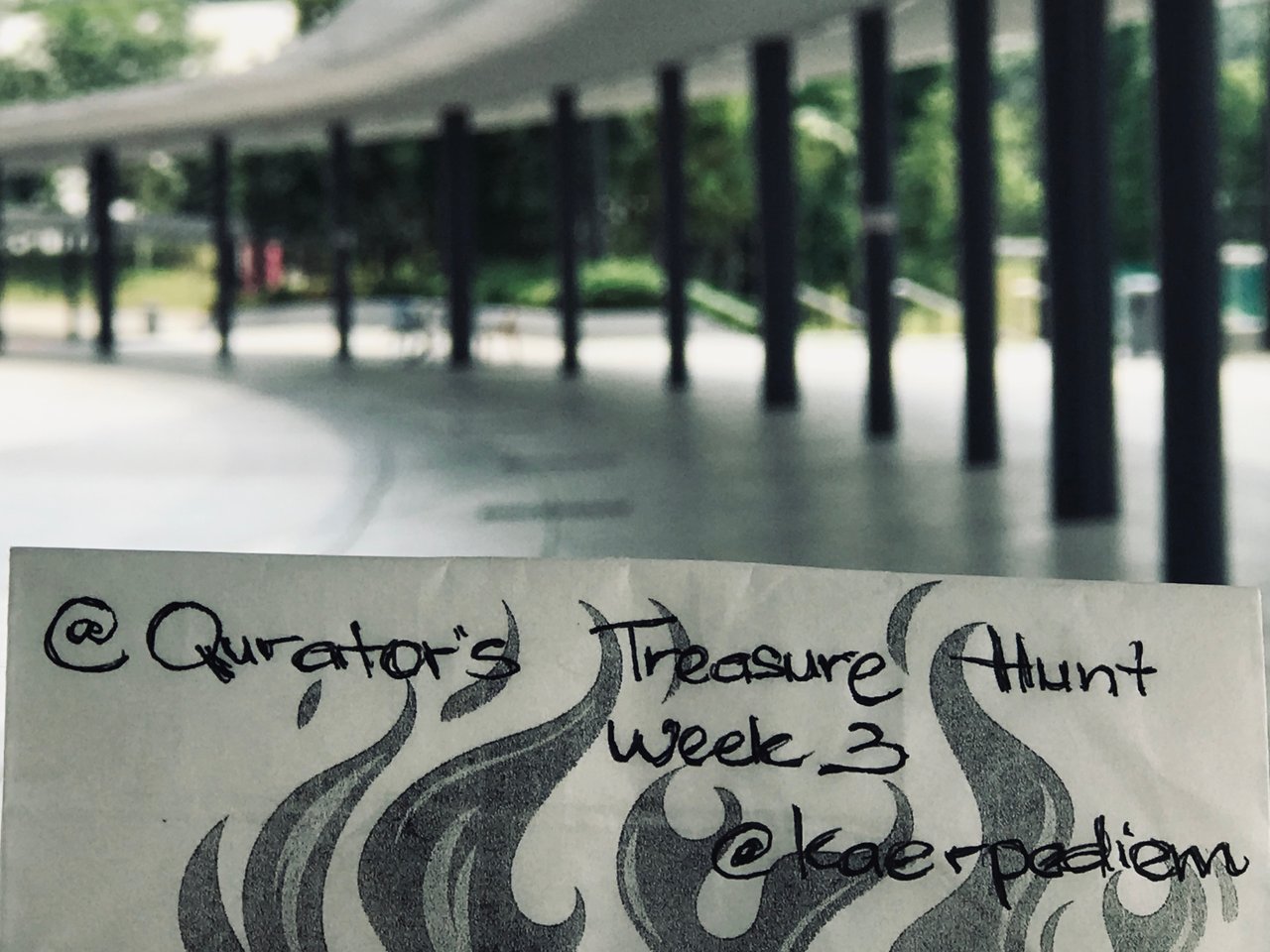 This may have been the hardest picture I took today. I had to hold the piece of paper in one hand, the camera/phone in the other, and make sure I only captured 11 beams holding up the roof of the pedestrian walkway.....
Did you stop to count? 😉
Excitement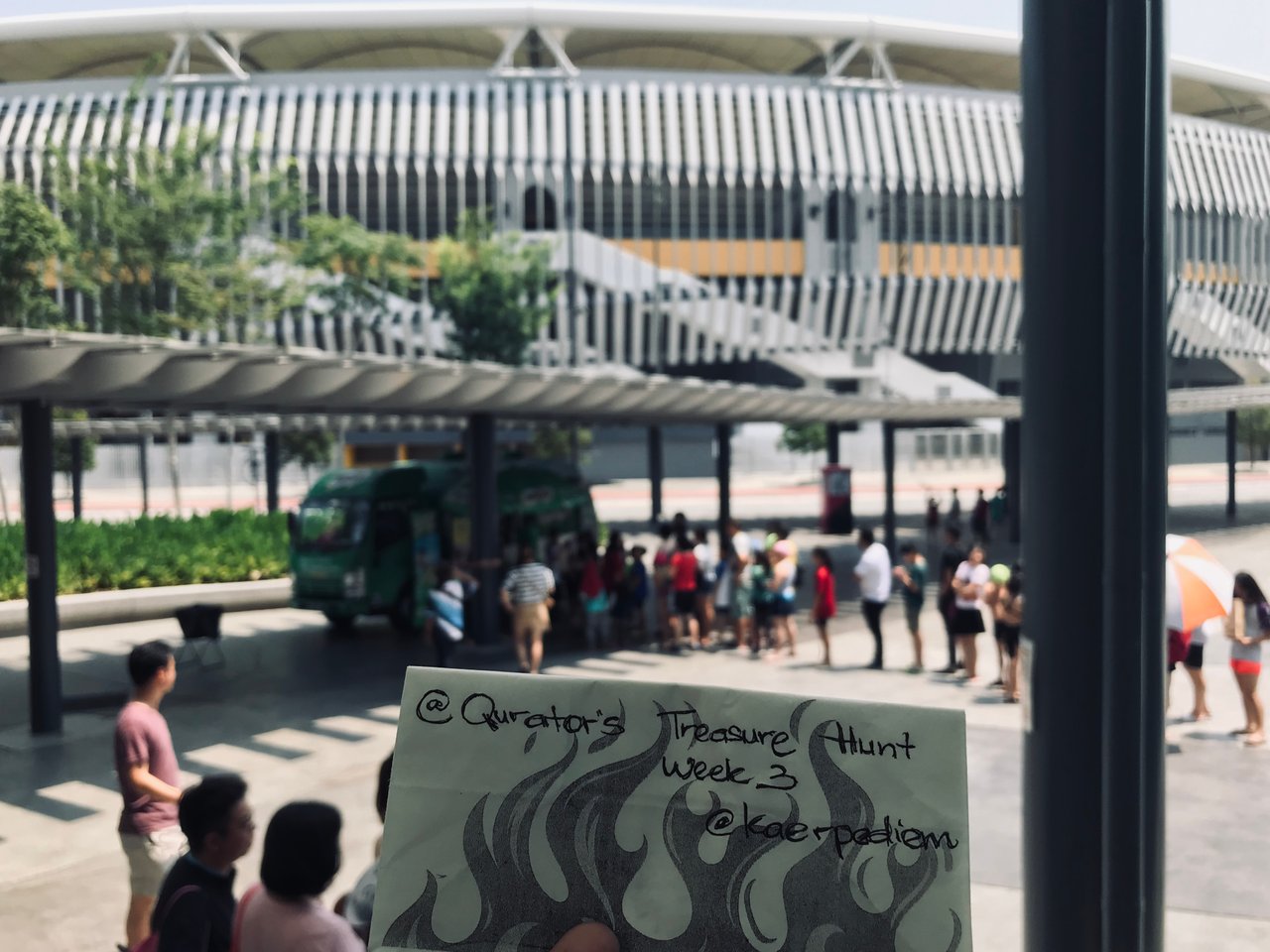 See this long queue of adults and kids, under the afternoon sun? They have been waiting for over half hour for the Milo truck to start serving the Free Milo.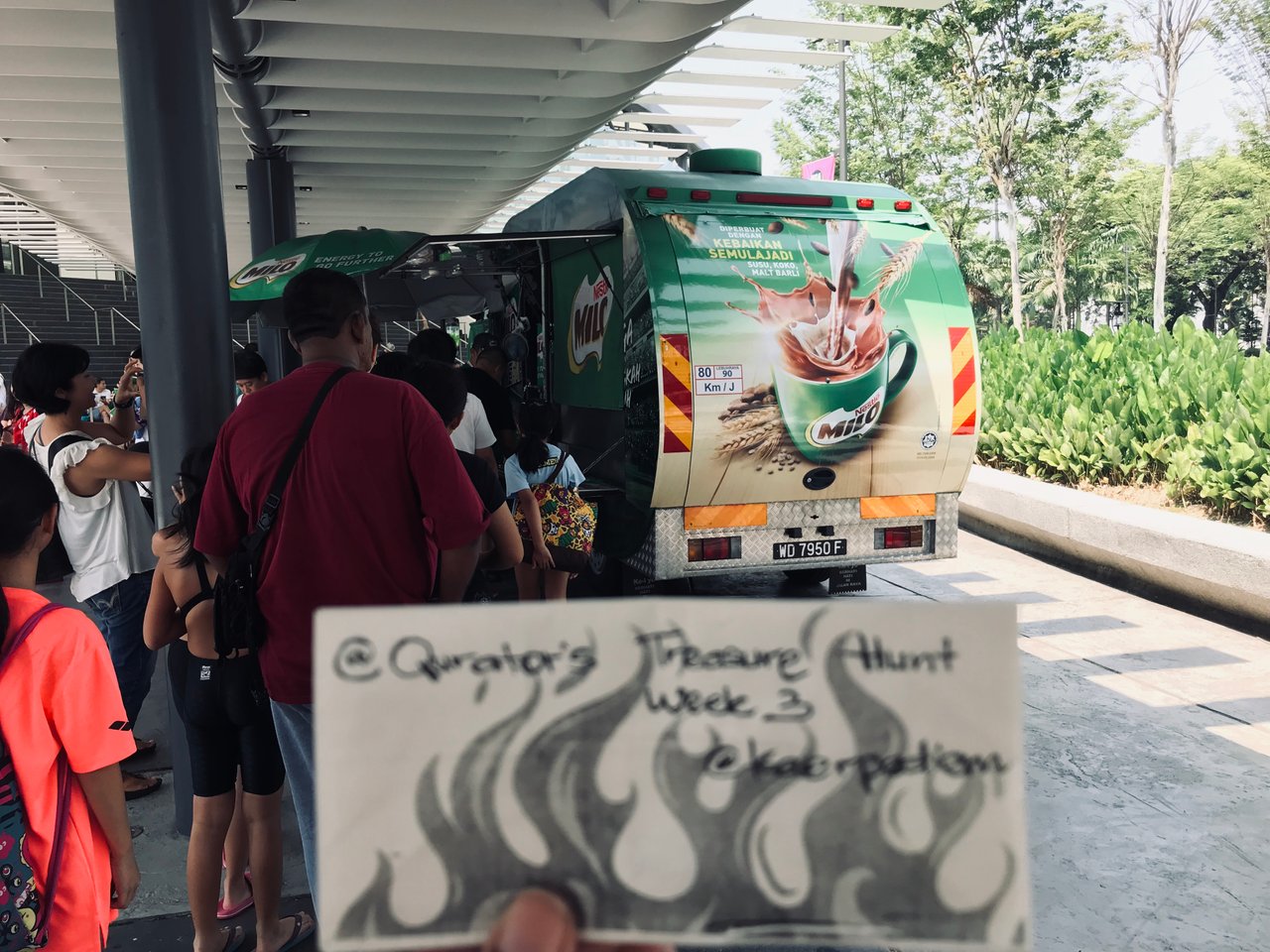 Of course I stood in line too. These Milo trucks have been doing their rounds ever since I was a kid. They'd come to school and the whole school would be excited for days leading up to their visit. I remember we'd line up again in the hopes of getting another cup but it would always finish before we got our second chance.
Adults still talk about the Milo trucks that visited schools. They don't make the school rounds as much now but they do turn up at most Sporting events that involve kids and I have seen them at every single swim meet since we started 4 years ago.
We have been trying to find out the secret to how they prepare their Milo because there's just something special about it. Or maybe it is the wait 😅
Mailbox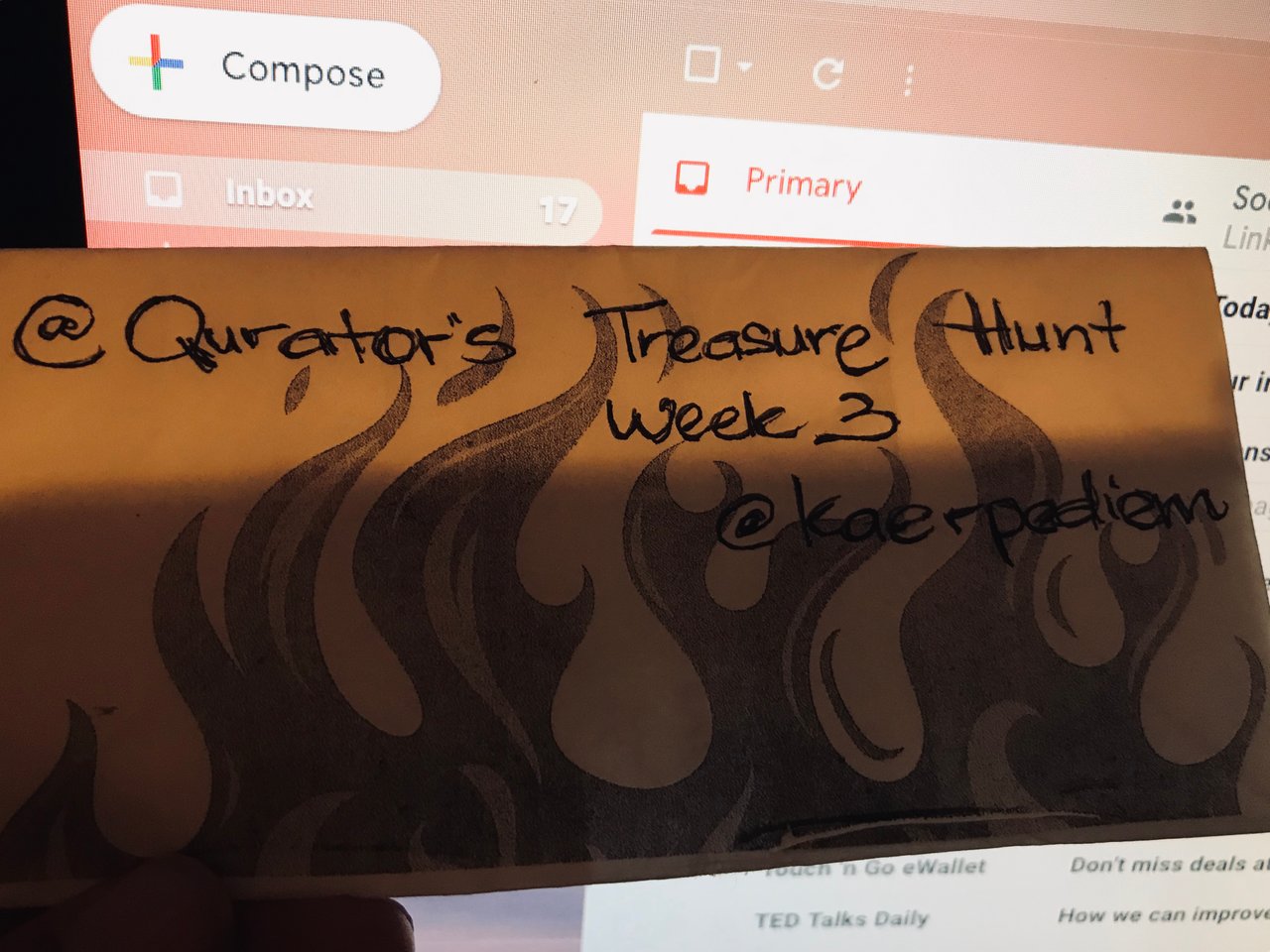 A Swim Meet can last anywhere between 10 to 12 hours. If it rains with thunder and lightning, then even longer for we will have to wait it out. Some Meets are over 2 days, and some 3. This was was over 3 days. It is the best time to catch up with all your pending emails and clean your inbox. This is really my Mailbox now with almost everything going online. I managed to clear over 200 and have 17 left for me to go through it proper.
Ink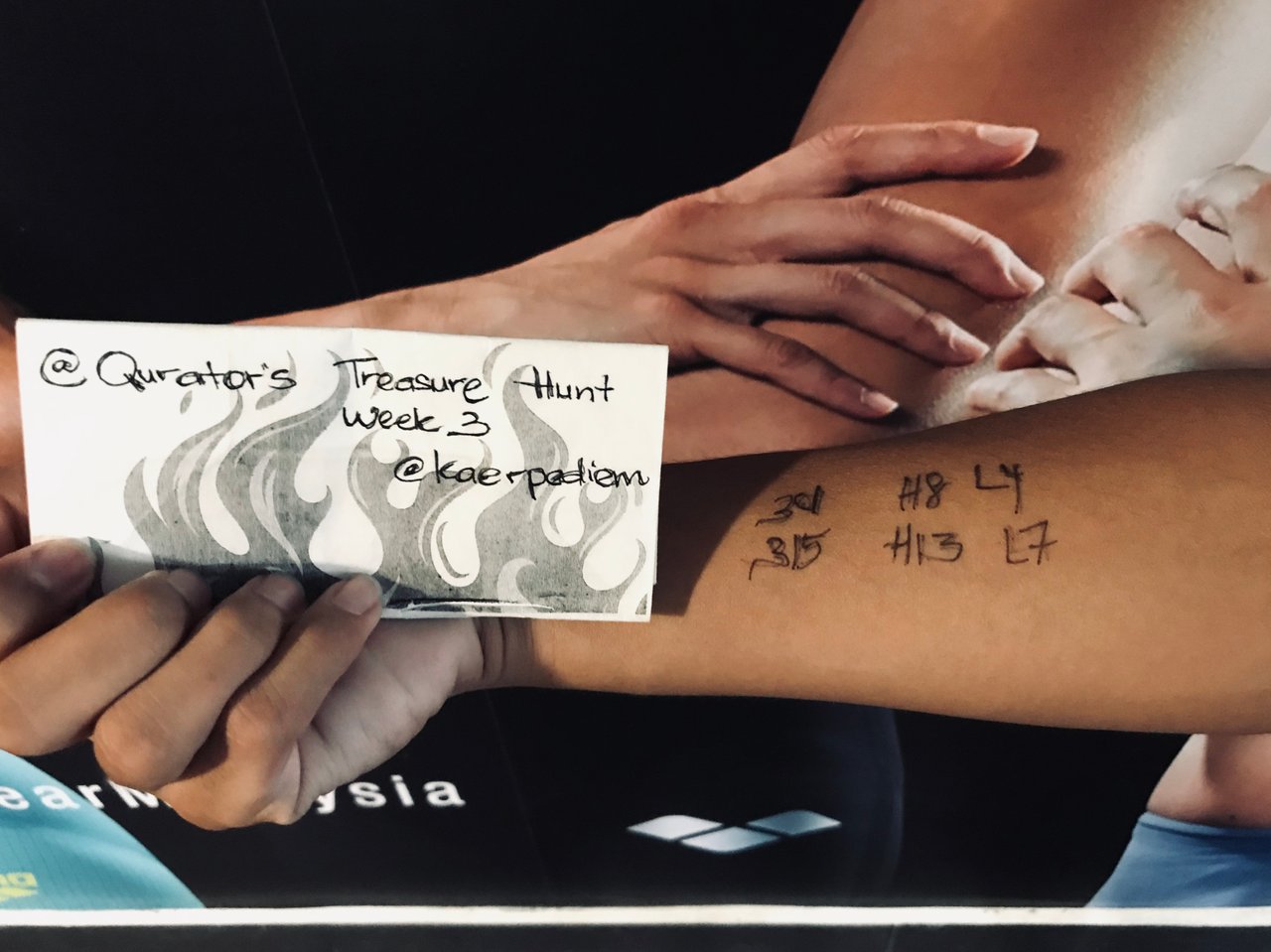 The swimmers are advised to write their Event, Heat and Lane on their arm. When he was younger, I used a marker pen and it was big so there was no missing his turn. Now in his teens, he says he doesn't need it, that he can remember. He let me write it with a gel ink pen so I can take a picture to show you what it looks like.
Ticket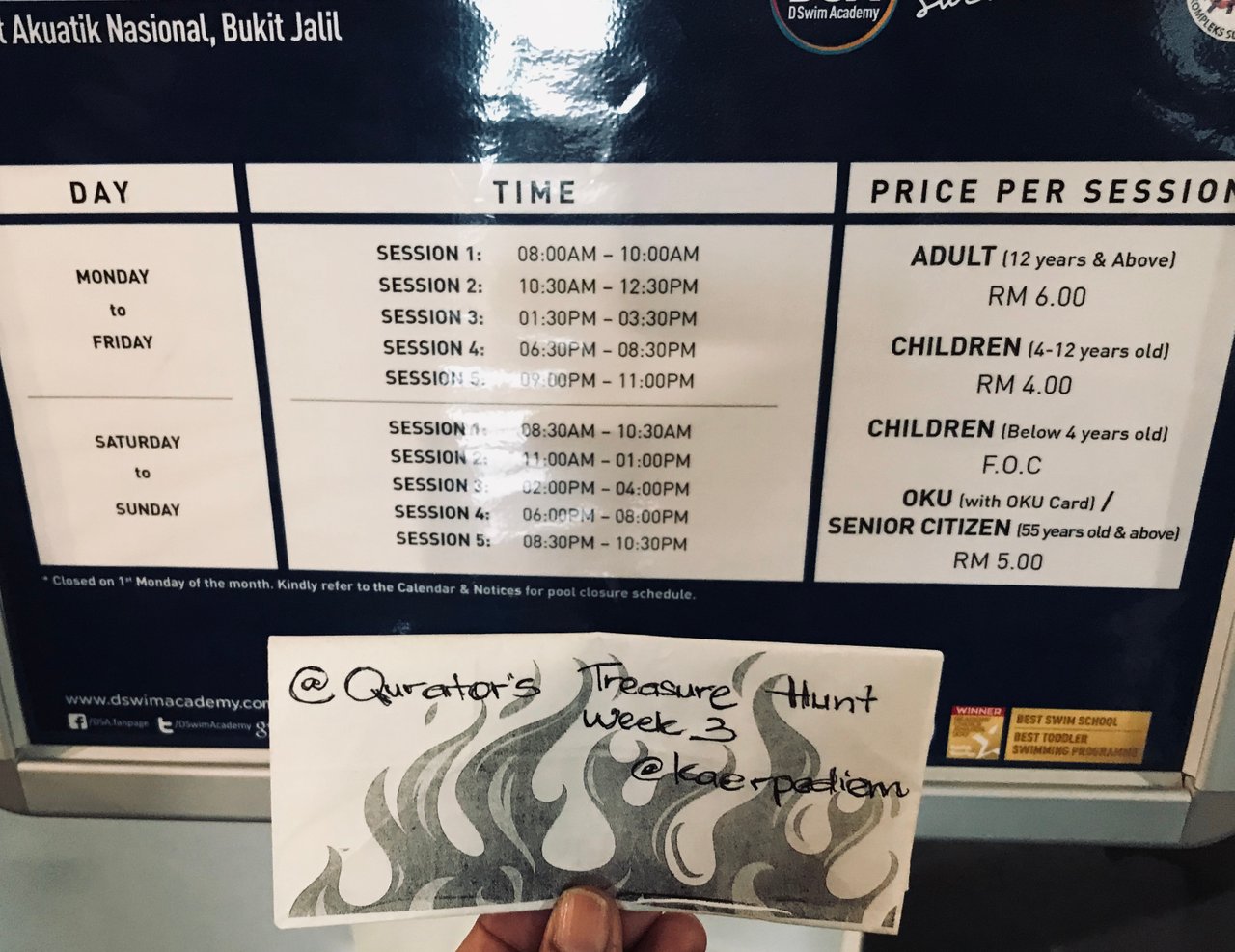 There are 3 pools here. One Dive Pool and two Olympic sized. One of them is open to the public. You have to pay per session. And here are the ticket prices.
♥گ♥گ♥گ♥گ♥گ♥گ♥گ♥گ♥گ♥گ♥گ♥گ♥گ♥گ♥
And that concludes my treasure hunt. I hope you enjoyed it as much as I did and if you do want to take part in the next one, hop on over into Qurator's discord channel. When I joined Qurator I had to pay a one off fee, but now I believe it might be free. You only have to run your posts by the moderators so it lives up to the quality expected as they will not vote for poor quality posts. But they will tell you how to improve if you are not up to par, so it is a great way to grow here on the SteemVerse 🙂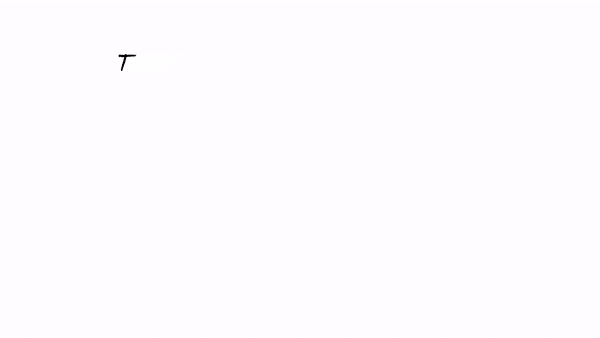 Images & Videos are from my Photo Gallery unless stated
Apps Used: Canva.com, ezgif.com, MojiPop