FoodTrail || Burgers To Die For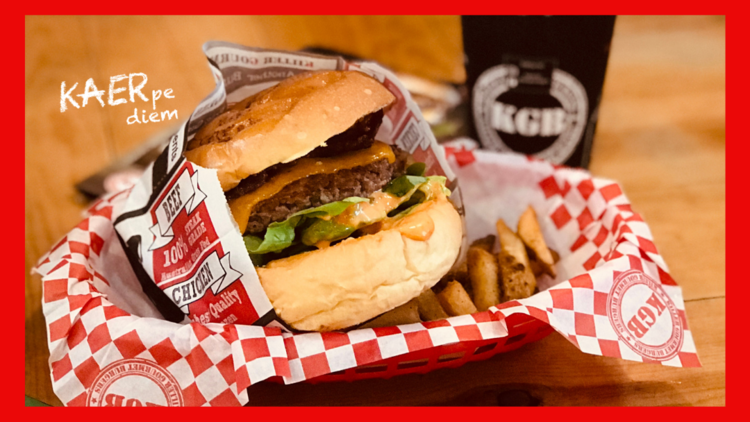 We had a little over an hour to kill at TTDI while waiting for my youngest to do his stage blocking for his performance. So the rest of us walked around looking for a quick lunch.
TTDI has tonnes of restaurants and we were spoilt for choice. But for a quick bite, burgers got a resounding yes from everyone. So we headed straight for KGB that we'd heard so much about.
KGB stands for Killer Gourmet Burgers. We had to order at the counter. So we asked for recommendations and they suggested KGB Spike if we could take a tinge of heat.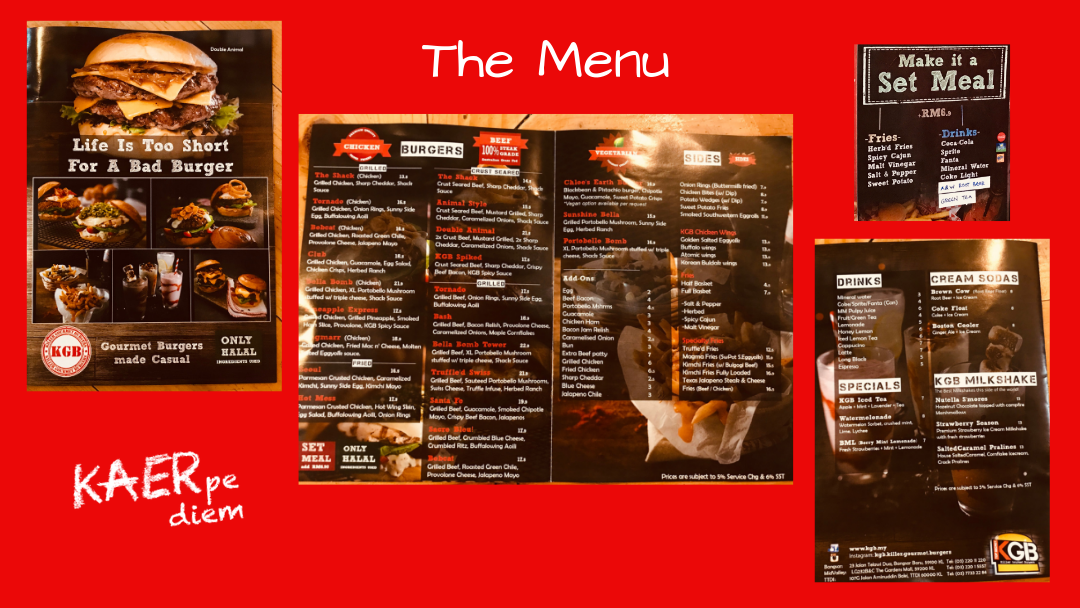 We decided we'd order different burgers so we can taste each others. It's a Malaysian thing haha. So The Hubs went with the recommended which is the first picture.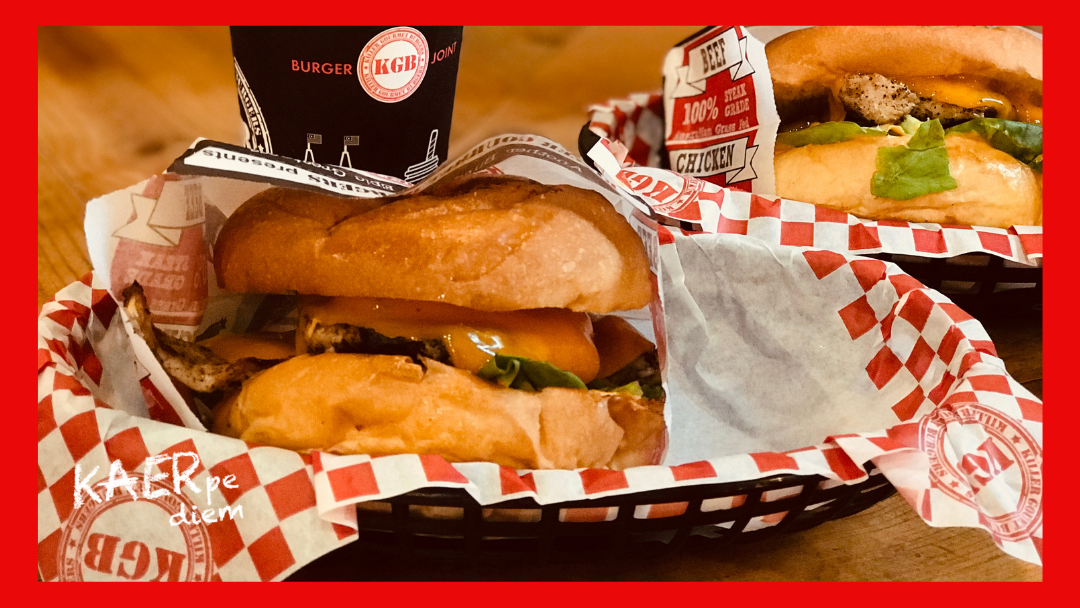 The Shack for the boys for they felt like chicken.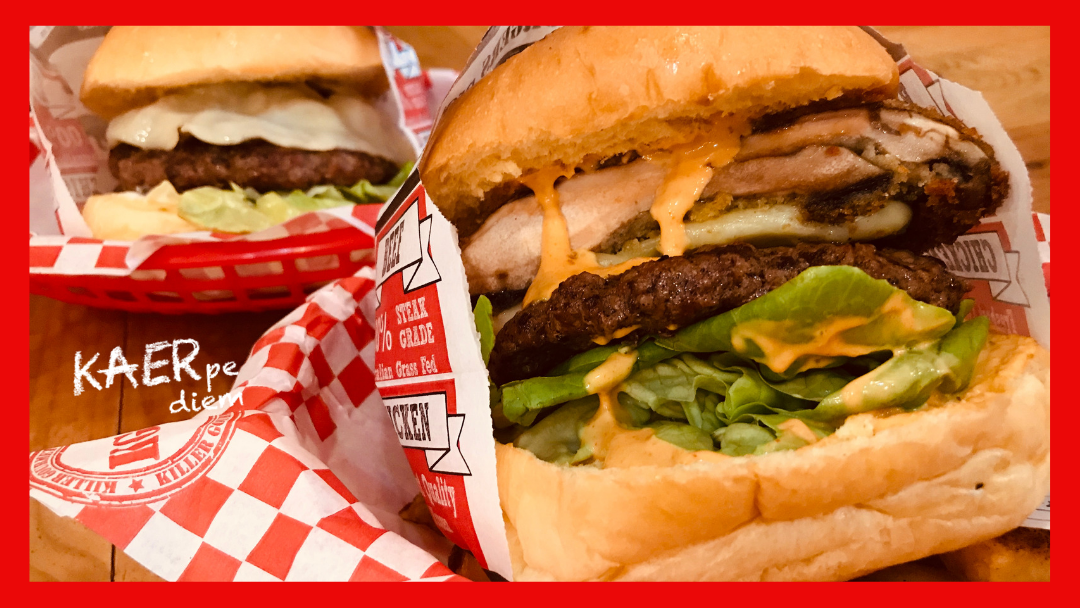 Mushroom burgers are a must!! One Truffle'd Swiss and the Bella Bomb Tower for me please.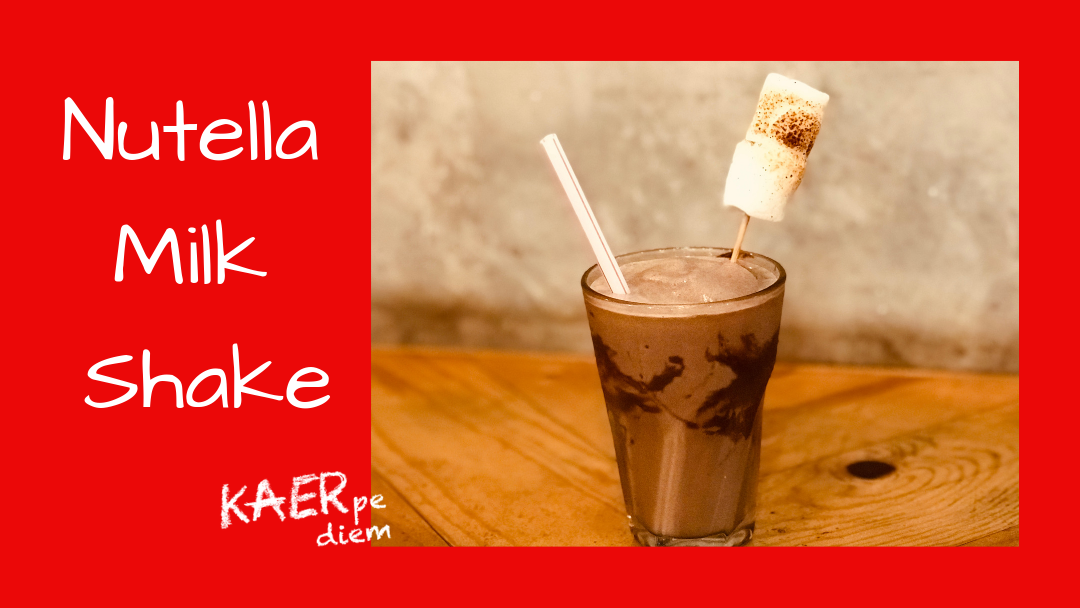 We did order two milk shakes. The Salted Caramel Pralines came in a paper cup...hmmmm. This one is the Nutella S'more with marshmellows on a stick. My son liked it enough to order one more to go.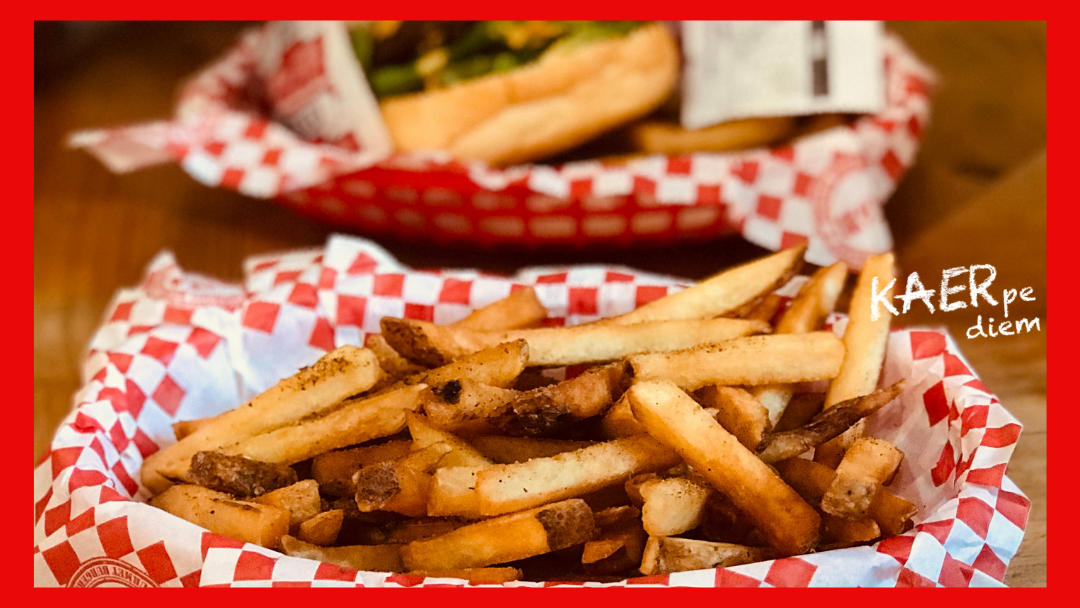 We only ordered two set meals and so had to add on with fries later because it was pretty good. There are 5 flavours to choose from and we went with Spicy Cajun.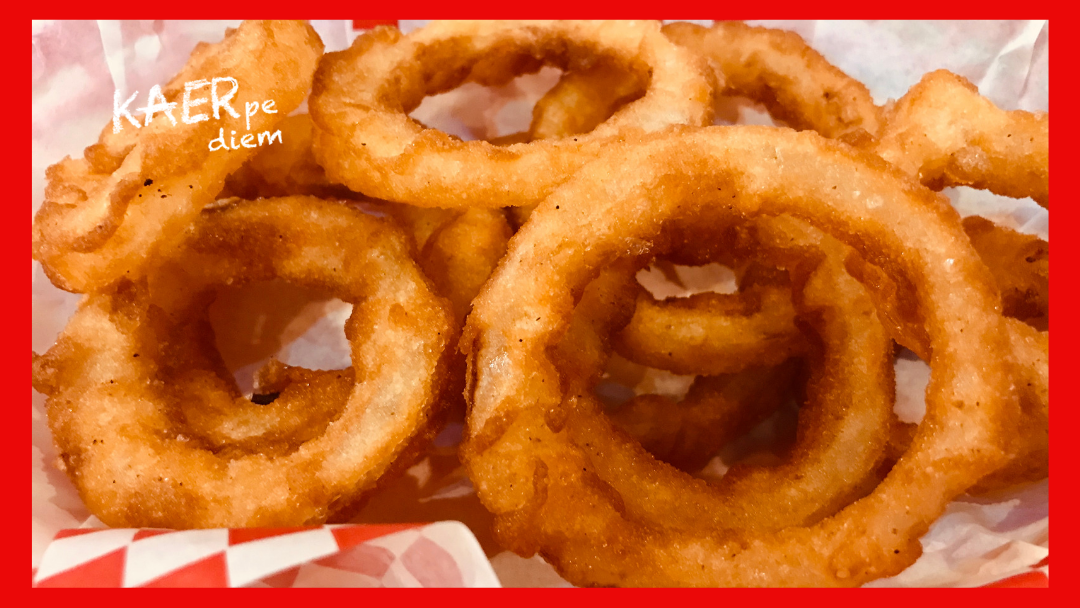 The onion rings I found a little bland, the coating too thick but it had a nice crunch to it. Once dipped in the KGB sauce, I nibbled on a few.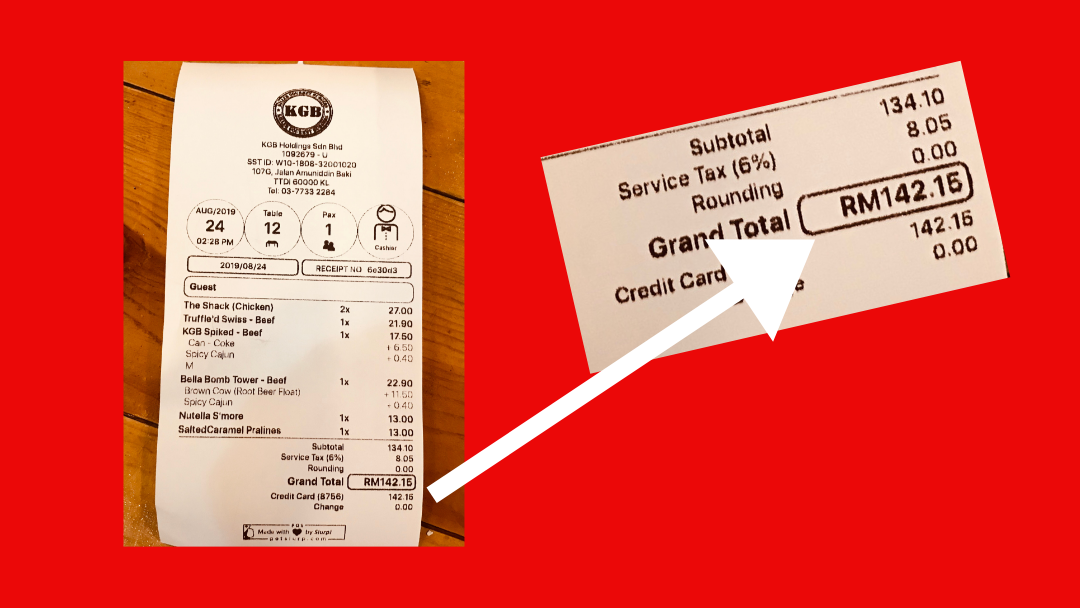 And for five people, the total was about RM175 since we added on the Fries and Onion Rings later and then had that shake to go.
The price does look a little hefty for burgers but they were worth it. We enjoyed the taste and the size kept me full right through so I didn't need dinner.
We were watching videos of how the patties were made while waiting, and the ground beef is weighed, patted into shape, sprinkled with pepper and salt and thrown on the grill.
Since I got a taste of all that we had ordered, I can say they were all good. You can have a generous helping of their KGB sauce from the self-service stations. And I loved the rustic atmosphere.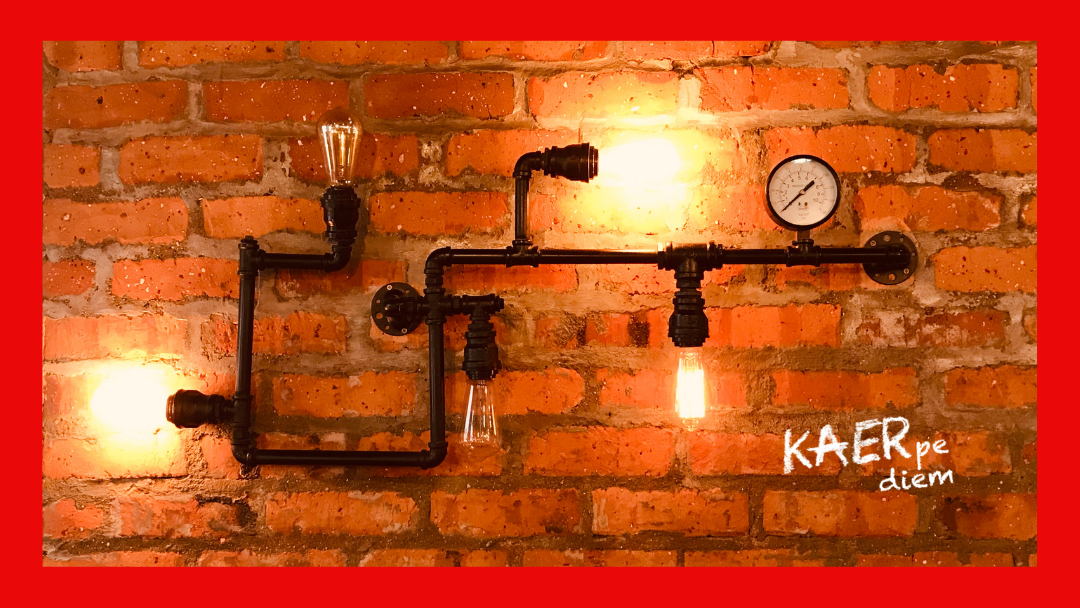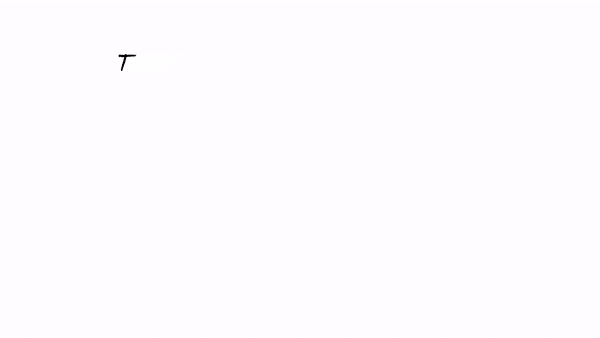 Images & Videos are from my Photo Gallery unless stated
Apps Used: Canva.com, ezgif.com, MojiPop
---
Restaurant Information

KGB



107, Jalan Aminuddin Baki, Taman Tun Dr Ismail, 60000 Kuala Lumpur, Wilayah Persekutuan Kuala Lumpur, Malaysia
---
FoodTrail || Burgers To Die For
This post participated in the Tasteem contest BBQ & Burgers