Being HAPPY is harder than it sounds.
Peggy was an outgoing, happy 'wrinkle her cute nose' at the camera, 4 and a half year old.
Then her daddy left one late night in a fog of anger and drunkenness in his sports car. It left black tyre residue on the driveway.
He never returned to hug her good night as he had done every single day of her short life.
Her mother, Sarah Lee was left to explain and to try to comfort her precious little girl. Though her rosebud mouth occasionally curled up at the corners, and Sarah breather a sigh of relief thinking that Peggy had also 'turned a corner', the fact remained that her eyes remained like dead pebbles in her face.
Several years later she learned that her favourite crispy chops off the fire came from lambs.
'Tell me it's not true.............is it true mummy? We'd surely never eat a baby lamb........would we?' she begged her mother. Her mother's fierce hug and silence was answer enough.
It was veggie burgers on the braai fire ever since and exclamations of 'please don't fry my egg in that disgusting bacon fat!'
As her hormones began to run riot at nearly 12 she turned to black clothes for comfort and protection. She wore it everywhere, even to bed.
When her desperate mother implored ' but why my darling?'
' I like it and it makes me feel....safe,' she whispered.
She put on her reggae music loudly in her bedroom behind a closed door with a sign on it, 'KEEP OUT' that almost broke Sarah Lee's heart.
This stage one day included a' bad boy', boyfriend. His head was shaved in patterns, his nose and tongue were pierced with silver winking rings and he flexed his dragon tattoos on his biceps and around his chest as he sat shirtless on his motorbike on the driveway talking to Peggy.
Sarah Lee had forbidden him entry into the house and as soon as he had departed in a roar of powerful exhaust fumes Peggy put her ear buds of her I pod into her ears and wouldn't come down for supper.
That was when Sarah Lee took her sister Sophie into her confidence and she was the one who suggested that she got professional advice.They were both anxious as they watched Peggy growing thinner under her loose black clothes.
And so it happened that towards the end of her high school years Peggy sulkily agreed to attending a school for budding Disc Jockeys. It was a suggestion by the therapist who advised it following Peggy's solace taken in music. Although to adults it seemed like a trendy whimsical course, they discovered it was only people with a rich knowledge and deep love of modern music that succeeded in this career.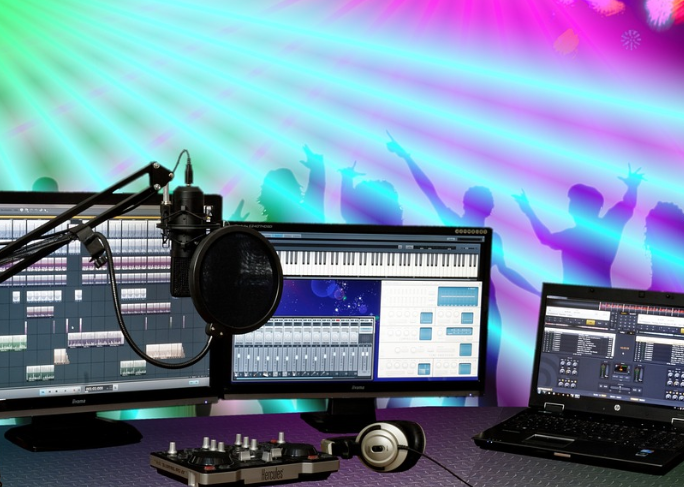 Pixabay
While Sarah Lee held her breath wondering if her child would ever come back to her, she sensed gradually a diminishing tension in Peggy. When she heard an argument on the driveway with the 'bad boy' boyfriend she almost cheered as he disappeared in a puff of smoke.
When Peggy was invited to DJ at a music festival for a short gig she was amazed when her daughter said she needed to establish an image and name for herself. 'Mum,' she asked hesitantly, 'do you think my Aunt Sophie would give me some advice?'
Sophie, who was 12 years younger than her sister had been a top model on international ramps and now ran a school for 'wannabe models' and was thrilled to give her niece a hand.
At 18 Peggy displayed an intuitive knowledge of music and a talent for being able to suss out the music suitable for every occasion. She began to make a name for herself providing the music for teenage school or church socials, to charity balls and even music to enchant the elderly set as they sipped Earl grey tea and ate tiny cucumber sandwiches in someone's beautiful garden for a special 80th birthday party.
Sophie and Sarah Lee hugged themselves with delight as they watched Peggy emerge from the prison of her chrysalis and perch daintily on the end of the withered husk of it. She was slowly fanning her beautiful wings into glorious colours.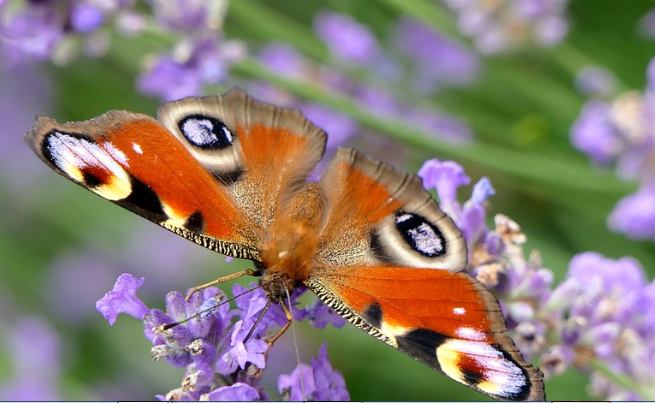 Pixabay
Her reputation grew steadily until managing her work schedule required a part time assistant.
When one day she had a radio interview Peggy's mother Sarah and her Aunt Sophie sat in silent wonder watching her through the glass panel of the sound box.
When she was asked who had put her on the road to this unusual career she said, 'I have my extremely patient and loving mother to thank as well as my talented aunt who helped me through a bleak period. Looking back on my life I realise that I was deeply depressed. I felt as though my father had abandoned me at a very young age and as a sad little girl I set out on a road to ruin. Without their love and encouragement I might even have ended my life. I take this opportunity to thank them both.' She met their eyes through the glass partition and wiped her eyes with the back of her hand, glad she wasn't on a television program.
'In acknowledgement of what many young people go through," she continued, 'I am helping establish a facility where youngsters who are interested in music will have a place where they can enjoy it and learn more about it.'
As the calls started flooding in with questions and admiration for her daughter's skills, Sarah Lee allowed herself to breathe deeply and realise finally that the nightmare journey of raising Peggy was finally over.
Sophie leaned against her sister and squeezed her hand and whispered, 'time to celebrate with a hot cuppa and a delicious cream scone at The English Tearoom.'
They gathered their coats and bags and left, proud that they could leave Peggy fielding questions and adding value to other lives in the making.

Copyright justjoy - all rights reserved